YouTube TV vs Paramount Plus: Which Is Better For You?[2023]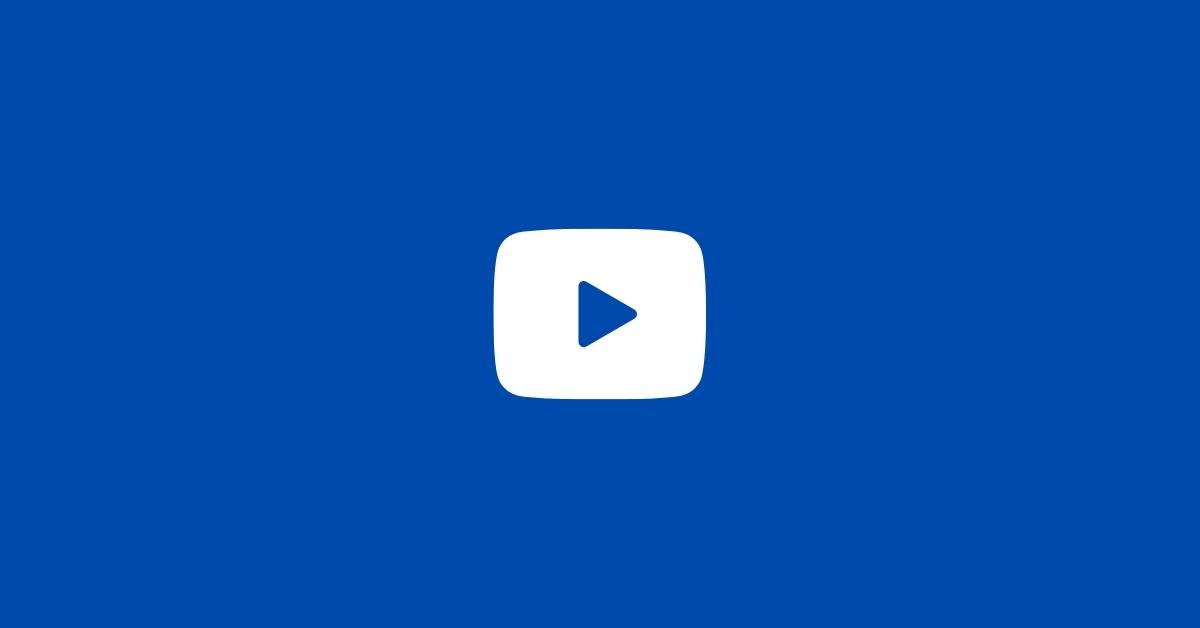 We may earn small commission from the products mentioned in this post.
YouTube TV vs Paramount Plus – Online streaming has become more popular these days, and your options for streaming services are only growing.
In this article, you'll learn about two leading on-demand and Live TV streaming services like YouTube TV and Paramount Plus. YouTube TV and Paramount+ offer a wide range of content, and both are entirely different.
For instance, they offer different content selections, extra features, and prices. Moreover, YouTube TV offers a wide range of TV channels, and whereas, Paramount+ provides a lot of on-demand content as well as a few live TV channels.
So, here is the complete breakdown of both the services, and let's understand how YouTube TV vs Paramount Plus compares!
YouTube TV vs Paramount Plus: Overview
YouTube TV: YouTube TV is a streaming television service that offers on-demand video, live TV, and cloud-based DVR from over 85 television networks.
It offers a cloud-based DVR service with unlimited storage that saves recordings for nine months. Each subscription can be shared among six accounts and permits up to three simultaneous streams.
Paramount Plus: Paramount Plus is also a subscription-based video on-demand streaming service that offers original content from the CBS Entertainment, and Paramount Pictures library.
Currently, Paramount+ is available in Canada, Australia, the Middle East, the United States, Latin America, and the Nordics in different languages, including English, Portuguese, Norwegian, Danish, Spanish, Finnish, and Swedish.
YouTube TV vs Paramount Plus: Pricing
YouTube TV
It costs $64.99 per month.
Offers over 85+ channels of live sports, entertainment, news, and many more.
Unlimited cloud DVR storage space.
3 streams and 6 accounts per household.
No cable box, contracts, or hidden fees.
No equipment rentals or install appointments are required.
Add on sports and premium networks for an additional monthly charge, including SHOWTIME, FOX Soccer Plus, STARZ, and more.
Although YouTube TV is fully-featured, initially, it used to be one of the most expensive services, but now Hulu + Live TV also charges the same.
Although other TV services like Sling TV or Philo are available at lesser prices, their channel line-ups are limited and don't offer much.
YouTube TV is completely customizable if you pay for premium extras. For instance, Acorn TV costs $6 a month, NBA League Pass costs $39.99 a month, Sports Plus package costs $10.99 a month, entertainment add-on bundle costs $29.99 per month, and more.
Paramount Plus
Paramount Plus currently offers two plans from which you can choose;
Paramount Plus Essential
It costs $4.99 per month or $49.99 per year.
Stream with limited commercial interruptions.
Access Paramount+ Originals and more exclusive programming.
Watch over 30,000 episodes and movies on demand.
Get 24/7 national news with CBSN.
Stream NFL on CBS and Champions League Live.
It does not include access to your local live CBS channels.
Paramount Plus Premium
It costs $9.99 per month or $99.99 per year.
Stream with no ads, except live TV and a few other shows.
Access Paramount+ Originals and more exclusive programming.
You can download shows to watch offline, anytime, and anywhere.
Get 24/7 national and local news with CBS live and CBSN.
Stream NFL on CBS, WEFA Champions League, and additional top soccer leagues, as well as even more sports like NCAA basketball and PGA golf.
Paramount Plus Essential vs Premium: Comparison [2021]
Add Showtime: You can add showtime to any of the Paramount Plus plans. When you decide to add Showtime to your Paramount+ account, you can access Showtime series and movies via the Showtime app and Paramount+ content through the Paramount+ app.
Paramount+ Essential and Showtime – $9.99 a month
Paramount+ Premium and Showtime – $12.99 a month
YouTube TV vs Paramount Plus: What Do They Offer?
YouTube TV
YouTube TV's channel selection is really amazing, which features over 90 channels. Moreover, it offers one of the most complete channel line-ups of all the video streaming services you can ever come across.
Besides the local channels, you get all the major networks such as CBS, NBC, ABC, and FOX. If all you want is to watch your local channels, you can check out other inexpensive alternatives.
Some of the news channels on YouTube TV are CNBC, MSNBC, CNN, BBC America, and FOX News. Although YouTube TV offers different sports channels, if you only want to watch sports, Fubo TV can be the perfect option as it focuses mainly on sports.
It also offers a variety of lifestyle and entertainment content, such as Cartoon Network, FX, TNT, AMC, CW, National Geographic, Discovery, Animal Planet, Travel Channel, USA, and more.
A content deal with ViacomCBS comprises 14 channels like VH1, BET, MTV, MTV2, CMT, TV Land, MTV Classic, Comedy Central, Paramount Network, Nickelodeon, BET Her, Nick Jr., TeenNick, and NickToons.
All your options are entirely based on your region. So, to check what networks are available in your area, you'll need to sign up and check out the channels that are specific to your region.
And since you can access some on-demand shows and movies from YouTube TV's channels, we can say that its content mix is almost similar to that of Hulu + Live TV.
Paramount Plus
Paramount+ is not only competing with on-demand streaming services like Netflix, Amazon Prime Video, but also with live TV services like Hulu + Live TV, YouTube TV, and Sling TV.
That means Paramount+ has included a few live TV stations, which you can access in addition to their on-demand library.
All you need to do is to sign in to your account and subscribe to one of its plans or try its free trial for a week. Then, from home, navigate to Live TV and choose the Live TV station you want to watch.
The four Live TV channels you can access through Paramount+ are Local CBS station, CBSN, CBS Sports HQ, and ET Live.
Besides, you can access titles from other networks under the parent company – ViacomCBS, including Comedy Central, the Smithsonian Channel, Nickelodeon, MTV, Entertainment Tonight, Sports HQ, and BET.
Some of the original content includes The Good Fight, Why Women Kill, Star Trek: Discovery, Star Trek: Picard, Fraiser, The Real Criminal Minds, Tooning Out the News, The Stand, Lioness, and more.
Paramount Network vs Paramount Plus: Difference? [2021]
Sports
YouTube TV: Apart from the broadcast affiliates, YouTube TV offers a fair line-up of sports networks, including ESPN, ESPN 2, CBS Sports, NFL Networks, NBA TV, NBC Sports, the SEC Network, NESN, and The Tennis Channel.
Although it includes all NBC Sports RSNs, it lacks every AT&T-owned RSN and every Bally Sports RSN. This limited RSN coverage has substantial consequences for your capability to watch regular-season MLB, NHL, and NBA games.
Therefore, ensure which streaming service or channel airs your favourite team's game before subscribing to any service. Also, if you are only interested in sports, you can directly take up the fubo TV subscription as it is heavily focused on sports content.
Paramount Plus: Paramount+ also carries sports programming. CBS has announced that it has got streaming rights to the UEFA Champions League and European League in European soccer.
It has also picked up some other international and domestic soccer events like CONCACAF National League, 2011 CONCACAF Women's Championship, National Women's Soccer League, Women's Nations League, and more.
You can access to all national sports events that air in CBS and Peacock's premium tiers along with IndyCar and Premier League coverage.
You can also watch live NFL games in your local market, the NCAA March Madness tournament, the Europa Leagues, UEFA, and Masters Tournament.
YouTube TV vs Paramount Plus: How Do They Stack Up!
Supported Devices
YouTube TV: You can watch YouTube TV on your phone, computer, tablets, Apple TV, Apple TV 4K, Amazon Fire TV products, Chromecast with Google TV devices, Android TV, Vizio SmartCast TVs, Samsung & LG Smart TVs, Hisense TVs, Xbox X, Xbox s, Xbox One X, Xbox One S, Xbox One X, PlayStation 4, PlayStation 5, TiVo Stream 4K, and Roku.
Paramount Plus: You can download the Paramount+ app on your Android and iOS mobile devices, Chromecast, Xbox, Roku devices, Fire TV stick, Samsung TV, Vizio smart TV, Android TV, Amazon Fire TV, LG TV, Apple TV, Xfinity Flex and X1 set-top boxes, and also right on your television.
Interface
YouTube TV: YouTube TV's interface is almost similar to the regular YouTube app or site. In the top right corner, you can access its search tool for finding content to watch for a certain channel or genre.
And from the settings panel, you can manage subscription details, subscriptions to add-on channels, and billing information.
From the home section, you can explore the content to watch. Based on what you've already watched or what you've searched, you get YouTube TV shows recommended content at the top.
The library section got everything you've recorded, scheduled recordings, and all other recordings, which you can sort by content type, recentness, alphabetically, and popularity.
From the Live section, scroll down the list of available channels to view what is currently playing. If you want to watch something, you can simply click on the live preview.
Paramount Plus: YouTube has many things in the right, but the Paramount platform is quite easy to use. It has all the basic features that you might expect from a streaming service.
Its home page starts with the standard big banner of promoted content that appears around. You get category buttons for its branded channels and even get a queue of previously viewed content.
It also offers a short description in the upper left corner of what you are currently watching. All Paramount Plus subscribers can simultaneously stream on up to three devices per account.
Although you can't select the streaming resolution on the web, you get the ability to choose through the Paramount Plus app on your smartphone.
Discovery Plus vs YouTube TV: Comparison [2022]
YouTube TV vs Apple TV+: Comparison [2022]
Paramount Plus vs ESPN Plus: Is ESPN Plus on Paramount Plus?
Roku vs Youtube TV: What's the Difference? & Dispute [2022]
Mobile Apps
YouTube TV: You can download the YouTube TV app on both iOS and Android devices. It works similar to the desktop interface and has clean, attractive, and clear tabs that separate content.
Similar to a web interface, you can navigate through the same three tabs – Home, Library, and Live. And on the Now Playing screen, you can change the streaming quality, enable closed captioning, and enable/disable notifications for the program.
With the 'Picture-in-Picture' mode, you can keep an eye on currently playing content without having to remain in the app. This minimized window can be dragged to any corner of your device screen!
Paramount Plus: You can easily download the Paramount Plus app on both iOS and Android devices. You can navigate the app through a bottom menu bar – Search, Home, Live TV, and many more.
Through the home section, you can browse through featured content and the search section divides the catalog into TV shows and movies.
The app's settings let you enable auto-play, set download quality preferences, and view how much space is available on your device.
You can also get a useful setting for automatically deleting the downloaded episodes once you've finished watching them.
Video Quality
YouTube TV: YouTube TV has debuted numerous 4K streams for NBC and the Golf Channel. However, it costs $19.99 per month extra, but don't worry, it'll be discounting the first year of payments and offer its services at just $9.99 a month.
Paramount Plus: Paramount Plus also allows you to stream videos in 4K. However, remember that you must have a compatible device and some older TV shows and movies might not be available in 4K yet.
Final words: YouTube TV vs Paramount Plus!
So, that is everything about YouTube TV vs Paramount Plus. What did you choose? Yes, it can be difficult to choose a platform. Nevertheless, we can help you with that!
YouTube TV has proven to be one of the best live TV streaming services with an incredible channel selection and an amazing user experience. It can be the best choice for those who want to get rid of traditional cable services.
Paramount+ can be a perfect choice for those who want everything that streaming service offers but don't want to pay premium subscription fees.
Moreover, its huge on-demand library of movies and shows as well as original programming puts this streaming service in light.
Hulu vs Paramount Plus: Comparison [2022]
Sling TV vs Paramount Plus: Comparison [2022]
Peacock vs Paramount Plus: Comparison [2022]
Paramount Plus vs HBO Max: Comparison [2022]
YouTube TV vs HBO Max: Complete Comparison [2022]
YouTube TV vs Amazon Prime: Comparison [2022]
fuboTV vs Paramount Plus: Complete Comparison [2022]
FAQs
Does YouTube TV include Paramount Plus?
No. But YouTube TV does include Paramount Network as part of their YouTube TV package for $64.99 a month.
What does Paramount Plus include?
With Paramount+, you can stream over 30,000 episodes and movies from CBS, MTV, Nickelodeon, Comedy Central, Nick Jr., plus exclusive originals, breaking news, and live sports.
How much is YouTube TV a month?
YouTube TV costs $64.99 a month, and the 4K plus add-on charges an extra $10 per month.
What channels are included with YouTube TV?
You can access over 85 channels, including HGTV, FOX, TNT, ESPN, ABC, NBC, CBS, and more. You can even access local and regional programming with YouTube TV.
7 Best Comedy Movies On Paramount Plus to Watch [2022]
YouTube TV vs FIOS TV: Which one is Best to Use? [2023]