7 Games Like Skribbl.io to Play with Friends[2021]
Are you looking for the best games like Skribbl.io? Don't worry, you have come to the right place! In this article, I'll a few games that are like Skribbl.io.
Given to COVID-19 pandemic, there's nothing more interesting than a good family game, from classic games like Monopoly and Uno to card games like Playingcards.io. There are several games that you can play with your family.
Skribbl.io is an adaption of the popular drawing game Pictionary which you can play with your friends and family by taking turns to draw and guessing what's being drawn.
List of Best Games Like Skribbl.io
Even though Skribbl.io is a good game, there are several other games that you can play with your family and friends. Check out the guide below for more information.
Here is the list of the 7 best games like Skribbl.io that you will love to play with your friends and have fun.
Jackbox Party Packs
Jackbox Party Packs is one of the best games like Skribbl.io. It is a series of party video games developed by Jackbox games for many platforms.
Each download consists of five games that are developed to be played in large groups, including in combination with streaming platforms like Twitch, which provide means for the audience to join.
It is available on platforms like Linux, Microsoft Windows, PlayStation 4, PlayStation 5, Xbox One, Nintendo Switch, macOS, Android and Apple TV.
It is specially developed for online play, requiring only one player to start, and the remaining players can be watching the game through the first player's console.
Scattergories
Scattergories is a creative-thinking category-based multiplayer (2 to 6 players) party game.
Its main objective is to score points by exclusively naming objects within a set of groupings, given an initial letter, within a limited time. It is based on traditional games called as Jeu du Baccalaureat, Tutti Frutti, Standt Land Fluss, and several other names.
This creative, rational game is appropriate for parties due to the way in which it brings players together to play rounds where they earn points.
Codenames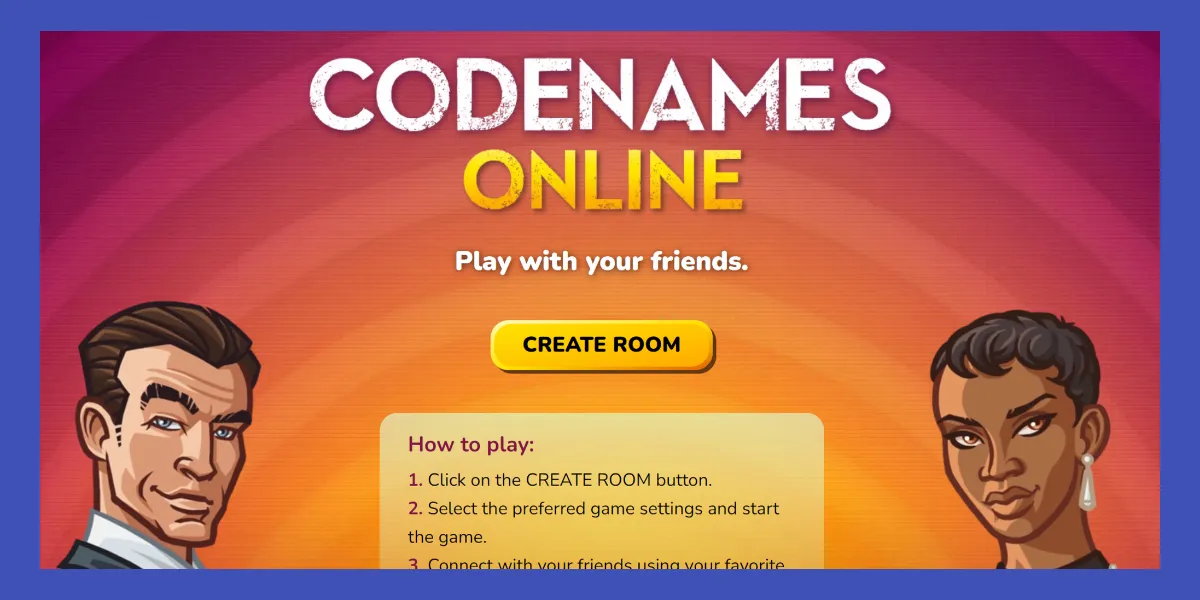 Codenames is one of the best games like Skribbl.io. It is a card game for 4-8 players developed by Vlaada Chvatil.
It is a guessing game played by two teams (red and blue) that take part by each having a "spymaster" give one-word clues which can point to several words on the board.
The teams spymasters are given a random delay map card showing a 5×5 grid of 25 squares of several colors, each conforming to one of the code name cards on the table. The spymaster gives a hint, and the hint word can be selected freely.
VXN Games
Mutter Nonsense is a game developed by VXN Games. It is a casual, party game where you and your family, friends, and even enemies comically duke it out to prove who is the hilarious once for once and all.
Let someone be the host as you answer silly fill-in-the-blank prompts in this multiplayer game.
Your host can read back the prompts with your clever responses secretly filled in, and then, everyone votes who answered the funniest.
Nevertheless, you can never vote on any of the prompts you responded to because that's called cheating.
Houseparty
Houseparty is a popular face-to-face platform where you can connect with the people you want.
This service notifies you when your friends are "in the house" and ready to chat so that you can jump right into the conversation. It has a good collection of games to play with your family and family.
It includes games like Animals Gone Wild, Act it out, #Trending, Finish the Song Lyric, Quick Draw, Chips and Guac, and many more. You can easily download it from Apple App Store and Google Play Store.
Spyfall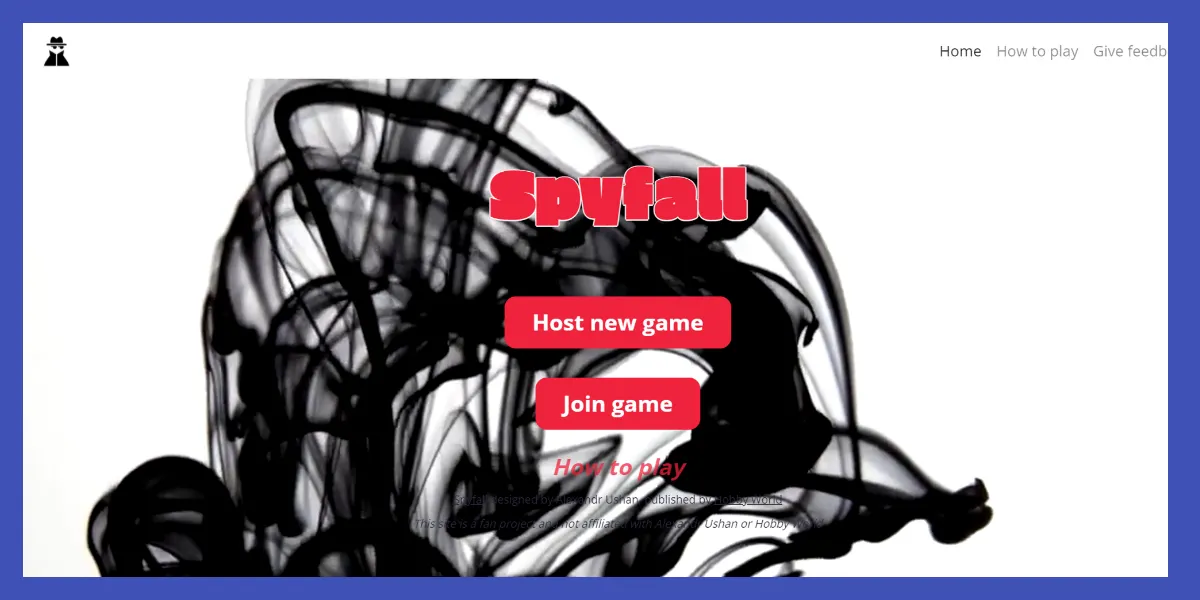 Spyfall is one of the best games like Skribbl.io, which you can play. It is a card game for 3 to 8 players developed by Alexandr Ushan.
Each player gets a card representing the same position, but one player receives a "Spy" card. A typical game of Spyfall lasts for about six to ten minutes, depending on the time control.
The spy has to guess the location, whereas other players have to identify the spy. In their turn, players have to ask each other questions, try to trap the spy out without giving them much information regarding the location.
Playingcards.io
Playingcards.io is another Skribbl.io alternative with a collection of popular card games like Crazy Eights and Go Fish. With the standard 52 decks, you also have the choice to create a game of your own.
Final words: So, I hope the above article on 7 best games like Skribbl.io has helped you pick up the best game for you.
You may like: