7 Hilarious Sites Like theChive You'll Love! [2023]
We may earn small commission from the products mentioned in this post.
Best Sites Like theChive – Are you bored at work or tired of completing assignments and searching for something funny or amusing to pass the time? Well, let me tell you, surfing the web is an easy option! theChive is one such site that offers several options to design pictures and funny memes based on the requirements.
theChiveitself prides on being the one of the best places to go to turn your mood by making you laugh. It has the world's largest archive of videos, hilarious fails, funny pictures, innovative photography and art from all over the world. Nonetheless, it never hurts to search for theChive alternatives.
So, if you are looking for theChive alternatives, you've come to the right place! In this article, I'll show you 7 best sites like theChive that are created to astound, amuse or otherwise occupy your time with their hilarious content.
Best sites like theChive
All the sites like theChive mentioned in this article are free-to-use and you can immediately start enjoying quality content. Read on further to know more about 7 best sites like theChive.
9Gag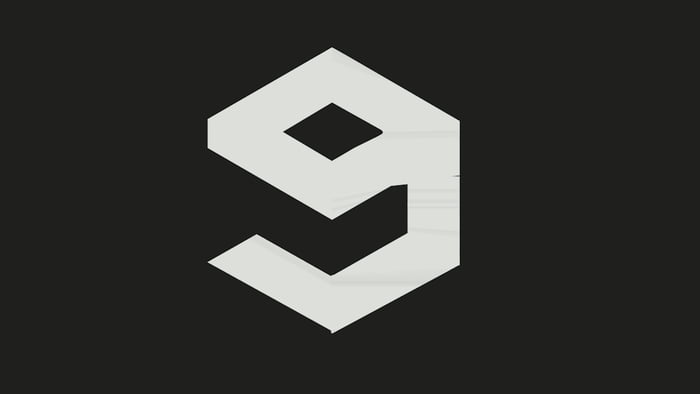 9gag is one of the best sites like theChive, which is a free online social media platform where users can upload and share user-generated content. It has a history of millions of visitors every day who want to pass time and make new friends across the world. It provides effortless scrolling in order to save time for searching memes.
Not only that, it also lets you discuss any topics which interests you the most, whether it is relationship, anime, gaming, food or anything imaginable. 9gag is completely free, and you can access it anywhere in the world at any time. You can immediately share the content you like on Pinterest or Facebook with a simple click.
The Onion
The onion is an American satirical digital media newspaper organization and company which publishes articles on local, nation and international news. Its articles cover content events, both fictional and real, imitating the tone and setup of old-style news organization with editorials, stories and man-on-the-street interviews.
The Onion also runs The A.V. Club which is a pop culture and entertainment publication which consists of reviews and interviews of newly released media and other weekly features. It also has many categories such as Onion Social, sports, entertainment, video, politics, local, and opinion. So, if you don't find anything interesting in The Onion, don't worry, it provides you several links to find something you like.
Funny Or Die
Funny or Die is one of the best sites like theChive which offers the most entertaining content on the web right on your cell phone, tablets or web browser. It consists of all the unique content from the consistent staff of in-house writer, producers, directors and seldom famous celebrities like Judd Apatow and James Franco.
You can access Funny or Die through an application or via website. It is possibly the only service which updates you with all the latest info on entertainment or learning which you wish to know. It offers various content, including trending images, GIFs, video, articles and political satire. We can say that it is an essential and easy-to-use platform where anyone can share, post, vote and discuss.
iFunny
iFunny is an incredible platform that allows its users to enjoy the best collection of videos, memes and pics. Besides from discovering through a huge collection of funny stuff and memes present in iFUnny, it also helps you in making your own collection. It is one of the best funniest applications or sites which will make you smile when you most want.
Basically, it works as a social network application where you have the ability to post videos, images and GIFs without any restrictions. Not only that, it is also called as the meme-generating platform where you can enjoy hundreds of thousands of exhilarating stuffs published by others. It also offers a comment feature where you can be able to discuss your ideas regards memes and other stuff.
6 Best Apps like iFunny Find Cool Memes And Videos [2022]
Cheezburger
Cheeseburger is another best site like theChive that has several things to discover on its website. If you are in a mood for funny or hilarious pictures, search the "Memebase," the "I Can have Cheezburger" or the "Fail Blog" for the best kind of entertainment. Everytime you scroll down, you'll find something new to laugh at or share on your social media account.
In addition to that, you can also find lists of interesting celebrities, pictures of funny animals and a complete Geek Universe on Cheezburger's website. On the main page, you can be able to find funny women on Twitter, funny things parents have had to punish their kids, wholesome cat snapchats, hilarious passive-aggressive letter and much more.
Also Read: 10 Best Apps Like Yubo to Meet Random Strangers [2021]
ZergNet
Zergnet offers an incredible amount of content on subjects which range form gaming, sports to movies and much more. You can spend several hours clicking through titles like Apple Arcade Games You Should Play Right Now, Actors Who Took Roles They Hated, and more. Several other companies and business use ZergNet to increase their audience.
The ZergNet describes itself as a "content recommendation" company. It also owns and promoted entertainment websites that include, Nicki Swift (Celebrity gossip), The List (Women's Lifestyle), SVG (Video game news and discussion), Looper (Film, television and video game news), Grunge (History, entertainment, science, and sports), Mashed (Food Discussion).
CollegeHumor
CollegeHumor is an internet-based comedy platform which also releases its content on YouTube. It featured daily original humor articles and videos produced by its in-house writing and production team, in addition to user-submitted pictures, links, videos and articles. In addition to CollegeHumor, CH Media also operated Dropout.tv and Dorkly.com. It is another best site like theChive.
Its user-submitted viral videos include bizarre sports highlights, funny home videos, and sketches which are premiered one month prior to being posted on YouTube. It also posted original writings from its users and staff, this includes comics, hilarious essays, interviews and weekly columns on video games, sports, dating and college life.
Final Words: All the above-mentioned sites are funny in their own way. So, I hope the above article has helped you to pick up the best theChive alternative from the above-mentioned list of 7 best sites like theChive.