9 Cool Websites like Neal.fun to Kill Your Boredom! [2023]
We may earn small commission from the products mentioned in this post.
Websites like Neal.fun: Neal.fun works with three main mantras — interactives, visualizations, and games. It's a fun platform where you can find a good variety of different games with different morals and unique gameplay.
Neal.fun is that platform that you visit whenever you wish to pass the time and have some real enjoyment playing mostly single-player games. However, what to do when you are interested in some other games or are looking for a different way to have fun online?
In any case, we are glad you stopped on this article because right below – we are going to present a list of the top 9 websites like Neal.fun which will help you forget all about boredom!
List of Websites like Neal.fun:
1. Thisissand
Thisissand is a creative and art-related platform — a creative playground for all those who are seeking to create and share pictures out of mere sand. 
Thisissand is super easy to play, right after starting the game, you will be given different colors in your palette, and using those colors you have to create sand artwork.
Key Highlights
Layer and create: Thisissand allows you to add multiple layers over one another and create a masterpiece of your own.
Falling sand therapy: the falling sand therapy introduced in the game helps you feel relaxed and relieve your anxiety and stress.
Join the community: right after signing up in the game, you will be able to share your masterpieces with other users and automatically become a part of the sand art community.
2. The Useless Web
The Useless Web is not exactly a game, but a platform best for those who are bored and randomly wish to land on websites online.
The working of The Useless Web is super easy – right after landing on its website, all you have to do is tap on the pink button saying 'Please' and you will be automatically directed to a random website.
Key Highlights
Waste time but have fun: yes, with The Useless Web, you will waste time, but have fun exploring around on the web and landing on a collection of pointless sites that still offer fun-filled activities.
Land on interesting sites: not always, but The Useless Web might actually help you land on interesting websites.
3. Little Alchemy 
Little Alchemy is another good online game with addictive gameplay. As the name suggests, you'll act as an alchemist and start with four basic ingredients to find unicorns, spaceships, and even dinosaurs!
The working of Little Alchemy is again, simple. All you have to do is combine the elements according to the calculations and proportions you want and use your alchemist skills to search for a variety of antiques and discoveries.
Key Highlights
Level up: Little Alchemy starts by giving you 4 main elements like water, earth, air, and fire, but the number of ingredients will increase by over 500 as you level up.
Hints: although you are allowed to mix the elements however you wish, if you're not getting anywhere, then the hints option will do the best work in guiding you.
4. Radio Garden 
Radio Garden is another interesting platform – not a game, but a music-related app and website that allows you to explore a variety of songs, music, podcasts, and other things related to live radios.
Radio Garden gives you the privilege of listening to thousands of live radio stations from across the world by rotating the globe on the screen. The green dot on the globe depicts the city or town, and you choose if you want to listen to radio stations from that city or town or go for another.
Key Highlights
Updated frequently: Radio Garden proposes a rare idea — and does the best work by staying updated. It removes all the radio stations that don't work and updates the new stations regularly.
Save and listen: by chance, if you come across a radio station offering just what you like – then, with the help of the save button, you can save all your favorite stations for later listening.
Search: in case you are aware of any radio station in any city or town across the globe – then, with the help of the search page, you can find that radio station and stay updated with its schedule and tunes.
5. MapCrunch
MapCrunch, as the name suggests, is something fun and exciting related to maps and the globe. Unlike the aforementioned platform, here, you will be transported to any random point on the world map – also known as a globe, to find exciting travel destinations.
With MapCrunch, you will be virtually exploring new beautiful places across the world, and you can also share weird as well as interesting places with your friends — to be added to all of your travel lists.
Key Highlights
Google Street View: MapCrunch uses the Google Street View feature to help you explore the world – through which you can view the streets and roads of the city you have explored in reality.
10s of countries: MapCrunch allows you to explore places from about 50 countries – each allowing you to capture minute details of the roads, bridges, residents, etc.
6. Zoomquilt 
Zoomquilt claims to be the original infinite zoom art platform where users get to experience some fascinating and hypnotizing infinite zoom art, set as their phone's animated live wallpaper.
As you might have already seen on the Internet, the trending infinite zoom is the specialty of Zoomquilt, and you will never find an end to the visually stunning art pieces with its live wallpapers.
Key Highlights
Random wallpaper: the app comes with a random wallpaper option whenever you don't have the time to select wallpapers, and instead, would love to view some random yet breathtaking nature artworks.
Custom filters: Zoomquilt has a customization feature that comes with different color effects filters — to be added in case you don't like the original color of the art.
Control: Zoomquilt allows you to keep control over the direction and speed of artwork according to your preferences.
7. Pointer Pointer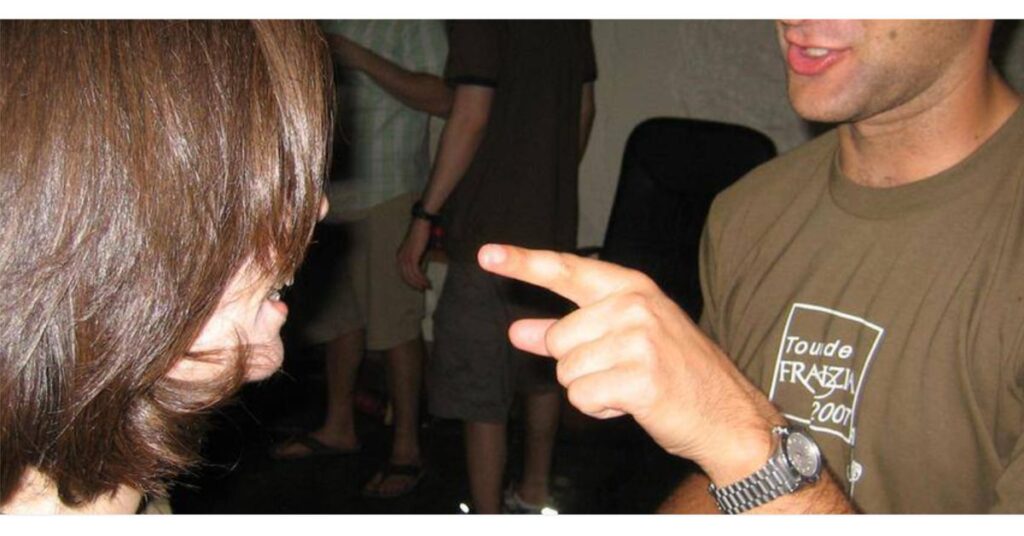 Pointer Pointer is a very simple and again, pointless site, which users visit and use whenever they are absolutely bored.
There's no motive, goal, gameplay, or anything at Pointer Pointer because all this website does is pass on pictures to your screen of people or other living beings pointing at you through the screen.
Key Highlights
Ad-free: Pointer Pointer, unlike many other platforms mentioned in this article, is absolutely ad-free and doesn't cost you a single penny to visit its site. You can stay on the site 24/7 and keep on receiving pointers.
Simple to use: Pointer Pointer will not ask you to sign up, for any kind of permissions, download any app, or software on your device, or anything of that sort because you can start getting pointers as soon as you visit the website and tap on the black screen.
8. skribbl io
skribbl io, or just skribbl, is a worldwide famous multiplayer drawing and guessing game with simple gameplay. In this game, all you have to do is draw and guess words on the screen with your friends, family members, or anyone from across the world.
skribbl is known to be an extremely fun game where you can gather a couple of your online friends and one can draw while the others can guess. It's filled with laughter and acts like the best option when all of you are bored.
Key Highlights
Big vocabulary: you don't have to worry about being bored after viewing same words, because skribbl has a big vocabulary where you will rarely see a word repeated.
Compete globally: skribbl is indeed fun with your people, but if you are interested in more fun — then you can compete with other users globally to climb the leaderboard and receive achievements.
Personalize game rooms: skribbl gives you the complete authority to personalize game rooms — from creating rooms to adding your own rules for the game. 
9. MuscleWiki 
MuscleWiki is another favored platform – one of the best fun websites for gym and workout lovers.
As the name suggests, if you are bored and like working out, then this fitness app offers a big exercise library including 100s of exercises – where fun and sweating, both are unlimited.
Key Highlights
Clear instructions: MuscleWiki passes on clear instructions — written on the screen, along with videos for every exercise.
Over 500 exercises: MuscleWiki has over 500 exercises to stretch all the parts of your body – including different levels of workouts, easily suitable for beginners, regulars, and advanced workout enthusiasts.
Final Words
Neal.fun is a good website where you can explore a variety of games and swap between them whenever you're bored with one.
However, if you're not particularly looking for more websites like Neal.fun offering games, and want to generally explore whenever you're bored, then the list mentioned above has everything you need.
Frequently Asked Questions
Are there more sites like Neal.fun?
Yes, Pointer Pointer, Zoomquilt, MuscleWiki, skribbl, Little Alchemy, Thisissand, The Useless Web, and Radio Garden are some of the good sites like Neal.fun offering different types of fun-filled experiences.
What are some websites like Neal.fun?
MuscleWiki, MapCrunch, skribbl, Thisissand, The Useless Web, Radio Garden, Pointer Pointer, Zoomquilt, and Little Alchemy are some of the interesting websites like Neal.fun – each offering different types of fun.