8 Best Apps Like Quadpay to Buy Now Pay Later [2021]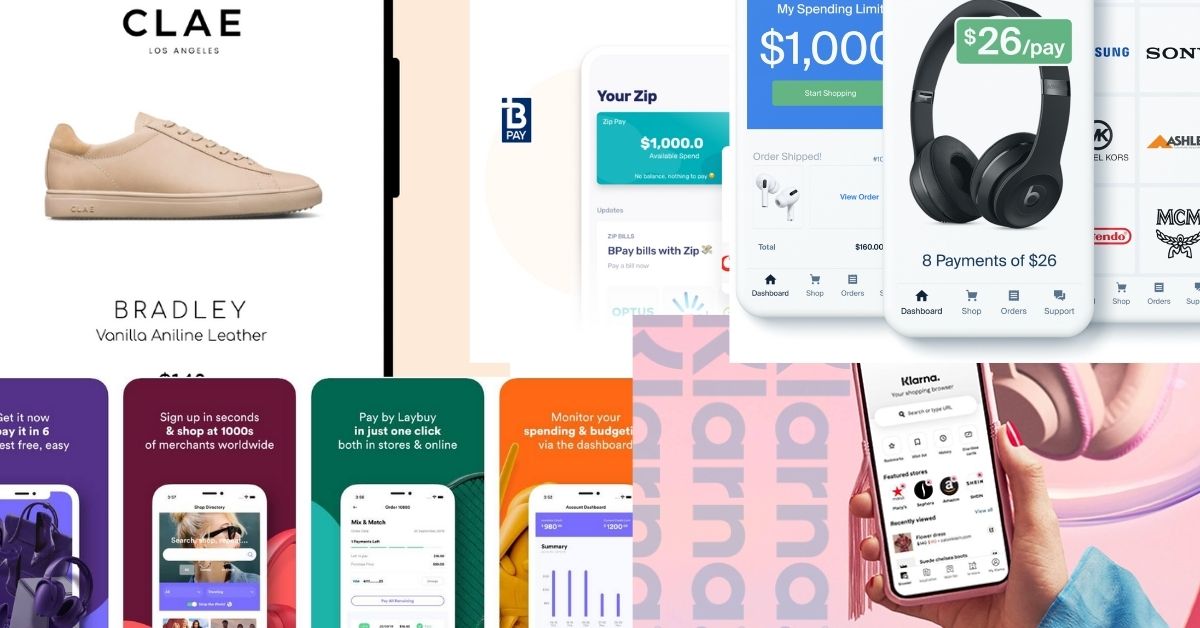 Are you looking for the best apps like Quadpay? Wondering what's the fastest way to get money? Want to get access to money quickly without the pain of these loans? If you are searching solutions for these questions, don't worry! You've come to the right place! In this article, we're going to discuss the best apps that are like Quadpay.
Quadpay is a Buy Now, Pay Later service which offers savvy buyers more freedom and flexibility to pay later anywhere at any time. Customers are permitted to split any purchase into four installments for over six weeks, without any hidden fees or zero interest. Quadpay's chief purpose is to create a world where each person has access to the products they desire.
Best Apps Like Quadpay
With all the buy now, pay later apps, it has been pretty much easier to turn to the online services for all your shopping requirements. Read on further to know more about 8 best apps like Quadpay.
Perpay
Perpay is one of the best apps like Quadpay, which is a buy now, pay later service. Its main aim is to make every day buying more available and assist you build credit at the same time.
Key Features
Use your personalized spending limit to shop for the products you desire.
Automatically pay over time for your order with a small amount from every pay check.
You can see your credit score increase after just 4 months.
Perpay will continually apply your account history towards helping you build credit.
Select your favorite product, fill the cart and choose Perpay as your payment option.
It doesn't charge any hidden free or interest or credit check.
Klarna
Klarna, which is also referred as Klarna Bank AB is a Swedish company which offers online financial services, including direct payments along with post-purchase payments and payments for online storefronts. Its point-of-sales loans for in-store and online, let customers to buy now and pay later.
Key Features
It offers payment solution for the e-commerce industry.
Specially designed to make payments safe, simple and secure for purchasers and sellers by managing customer payments and store claims.
Explore online stores, pin your favourites and share your saved items with your friends.
You can pay in four installments for every two weeks and these installments are interest fee.
It may charge a late fee of up to $7 if the payment is failed after two tries and there is no consequence for early payment.
Afterpay
Afterpay is another best apps like Quadpay that operates in Australia, Canada, New Zealand, the United Kingdom and the United States. It is best known for its pay alter services which lets in-store and online consumers to buy a product instantly and pay it later.
Key Features
Customers can pay for their purchase in four installments over a six-week period.
It doesn't charge any interest, but it can charge late fees if you don't make the payment on time.
You can use it view your current and past Afterpay orders, as well as your payment history.
You can also change your payment card for future payments if you want to be more flexible with your finances.
Use the app to shop and keep track of all your orders and your payment schedule.
Afterpay vs Quadpay vs Klarna vs Sezzle: Grand Comparison!
Zebit
With Zebit, you can get a max of $2,500 in credit to shop and spend on the products you want. All you have to do is to join Zebit, shop & select the item you desire and if approved, make a down payment. Your item will ship, and you have to pay the remaining balance over 6 months.
Key Features
Make a purchase and pay over in six months with no fees and interest.
To access Zebit, you must be 18 years old and actively employed or retired with benefits.
It verifies your identity with the help of credit reporting agencies.
It equally divides payments into six months.
Offers a variety of branded products.
Openpay
Openpay is an Australian company that functions as the "Buy Now, Pay Later" service, and offers online financial services and post purchase payments. It is mainly designed to let consumers to pay for items they brought by using interest free instalments.
Key Features
It is easy to sign up, and offers longer payment plans and flexible plans.
To access Openpay, you have to be 18 years old and provide your email address, phone number and credit or debit card information.
Explore several retailers in-app, and scan your exclusive code to shop in-store.
You can monitor your plans and repayments.
Schedule your purchases over fortnightly, or monthly payments with plans up to 24 hours.
Zip
Zip Co Limited, earlier known as ZipMoney Limited is a financial company that operated in the United States, New Zealand, the Czech Republic, Australia, the United Kingdom, the United Arab Emirates and South Africa. It is one of the best apps like Quadpay
Key Features
It has over 38,500 retail partners and over 5,700,000 customers.
Zip digital wallets: Zip Money and Zip Pay, can be used with retail partners instore and online or anywhere Zip is accepted.
Zip Pay and Zip Money lets customers to buy immediately and pay later, both online and in-store.
Zip Money offers 6 months interest free service, offering a reusable amount of up to $30,000.
Users can set up, track spending, manage budget and bills with Pocketbook.
Sezzle
Sezzle is a financial company that offers an alternative payment platform provide interest-free instalments plans at certain online stores. Customers are permitted to split any buying into four interest free installments for over six weeks, without any hidden fees or zero interest.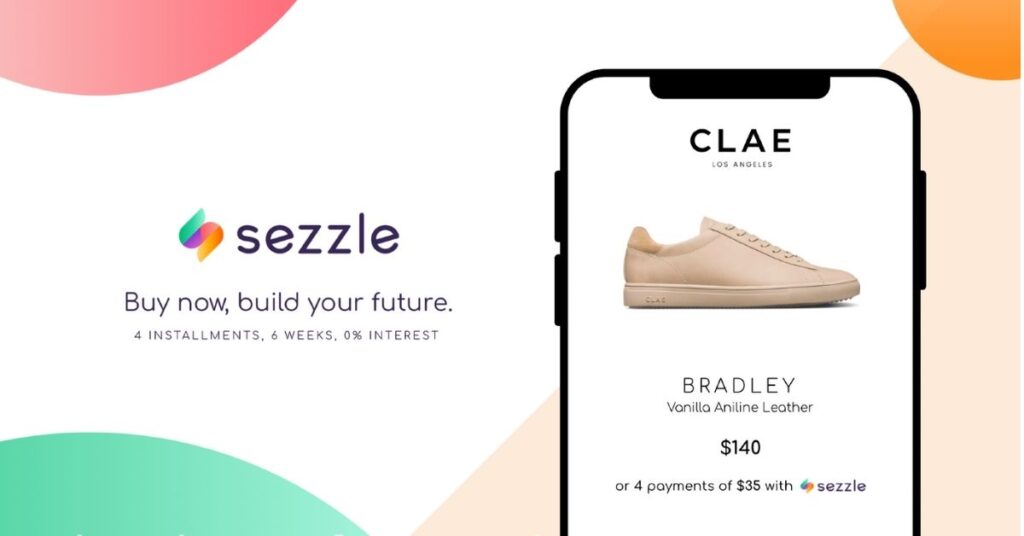 Key Features
It serves more than two million customers and thirty-four thousand traders.
The first payment should be paid at the moment of purchase, while the remaining three are due at regular interval over the following six months.
Customers who have paid off earlier purchases on time are permitted to finance the purchase of more expensive products.
Users can shop and discover store via the Sezzle app or through its website.
Laybuy
Laybuy is another best apps like Quadpay, which is a buy now, pay later service. It lets you receive your purchase now, then you can pay over 6 weekly interest-free installments.
Key Features
It gives you access to thousands of retailers from all over the world.
It provides faster way to pay, so you can complete your order within few seconds.
You can check in to see how much credit you have, keep up-to-date with any upcoming payments and pay off your orders early.
In-app personalized barcode makes paying in-store fast and easy.
Discover the latest trends and check out the latest deals.
The Bottom Line
With BNPL services, you can buy something now at a fraction of its price, and pay off the remaining amount in some time. Nevertheless, remember that the availability of "Buy Now Pay Later" services does not mean that you can be able to buy anything without limit.
So, we hope the above article on 8 best sites like Quadpay has helped you pick up the best option based on your requirements and preferences.
Also Read: Best Apps like Possible Finance