Hulu vs HBO Max: Which Is Better For You? [2023]
We may earn small commission from the products mentioned in this post.
Hulu vs HBO Max – In this article, we'll be talking about two popular on-demand services: Hulu and HBO Max that help you choose the perfect platform.
Streaming has become more popular than ever! HBO Max has over 17 million users and is regularly adding content. And Live TV services like Hulu help you cut the cord and access its on-demand content as well.
HBO Max shines more by offering HBO's content, originals, and even a huge library of extras on the same day that they got released.
On the other hand, you can access Hulu at just $6.99 a month, and you can also subscribe to Hulu+ Live TV to access Live TV content.
So, if you're wondering between Hulu or HBO Max, keep on reading to find out more about Hulu vs HBO Max!
Hulu vs HBO Max: Overview
Hulu: Hulu is an American streaming platform that offers a library of films and television series from networks such as ANC, FOX, CBS, and Hulu Original content.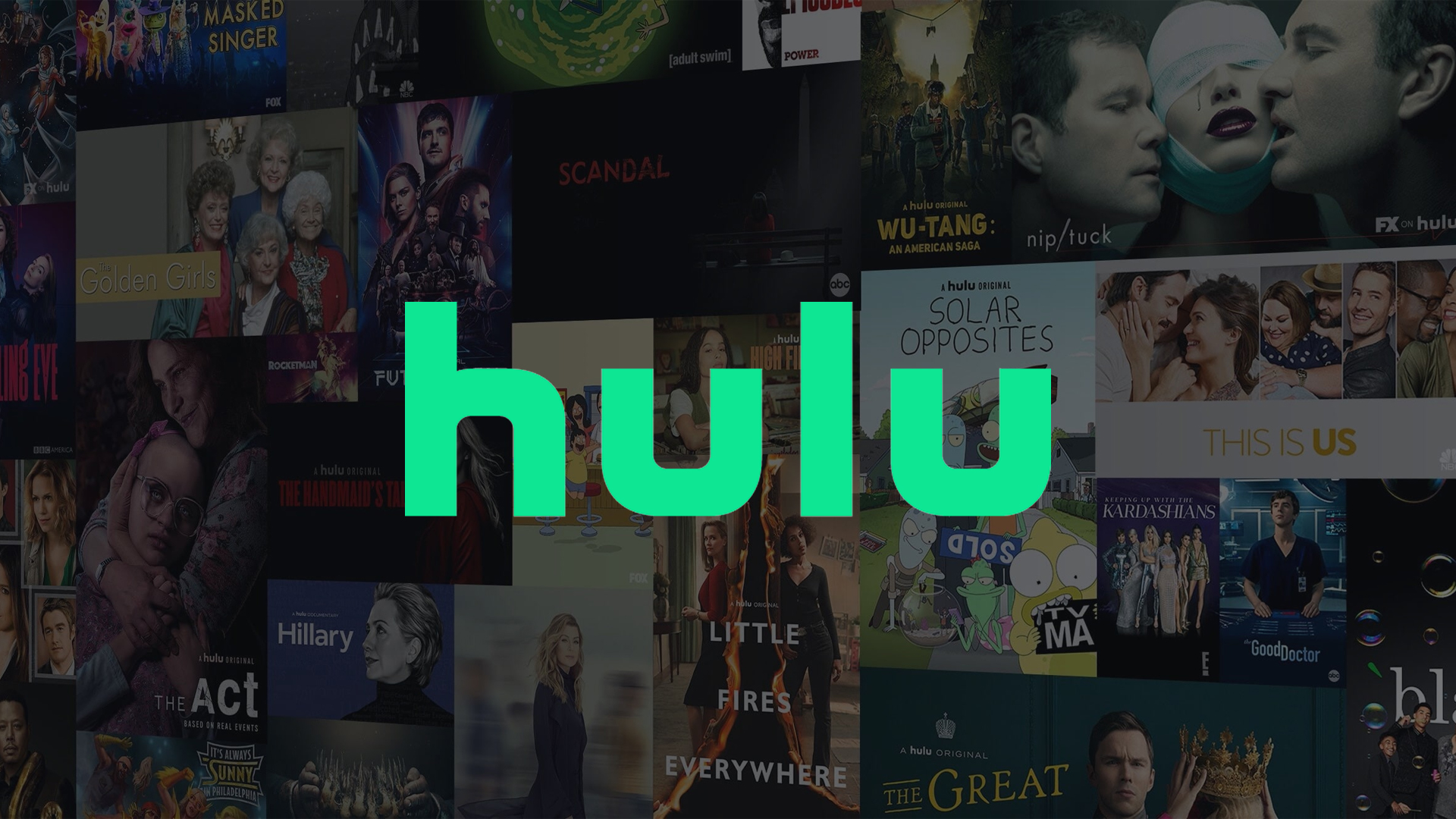 Through its subscription, you can access a wide collection of Hulu originals, including movies, documentaries, and TV series.
It also provides networks and channels which you can add to your plan for an extra fee, which let you create your very own personalized Hulu package.
HBO Max: HBO Max is an American subscription-based video on-demand service that bundles all of HBO together with even more TV favorites, blockbuster movies, and new Max Originals.
It includes films available through HBO's existing pay television rights that are sourced from Warner Bros. Besides, it also offers content from the Cartoon Network, Looney Tunes, Crunchyroll, Studio Ghibli, and more.
It allows set up to five separate viewer profiles with individual preferences and even color-coding. And the ad-free service lets downloads for offline mobile viewing.
Hulu vs HBO Max: Pricing
Here is a complete breakdown of Hulu and HBO Max pricing;
Hulu
Hulu offers various subscription options to fit a variety of entertainment and budget needs. There are long-term commitments, hidden costs, or cancellation fees, and you have the ability to switch plans and add add-ons at any time.
Basically, Hulu offers four different plans – Hulu, Hulu (No Ads), Hulu+ Live TV, Hulu (No Ads) + Live TV. Here is the complete information of Hulu plans and costs;
Hulu (Ad-supported):
It is an ad-supported plan and costs $6.99 a month
Provides you access to thousands of hit movies, shows, and more from its library.
You also get the option to sign up for an annual subscription which costs $69.99 a year.
Eligible students can sign up for this plan for just $1.99 per month.
It has a wide selection of add-ons, such as SHOWTIME, STARZ, HBO, Cinemax, and ESPN.
Each add-on gives you access to premium shows and movies from their library that you can watch directly from the app.
Hulu (No Ads):
It costs $12.99 a month.
You can also subscribe to one of its Hulu (No Ads) plans with The Disney Bundle.
You have the option to a subscription to any of its Partner or Premium Add-ons for an additional charge.
It doesn't have breaks
There may be promotional content before particular videos to show other movies and shows that you can access with the add-ons.
You can access everything from Hulu's library.
Get a preview of the movies and shows before signing up.
Hulu + Live TV:
It costs $64.99 a month.
Access to everything from Hulu's streaming library along with 75+ channels you can watch at home.
You can also have access to Live TV add-ons like enhanced cloud DVR, entertainment networks, sports add-on, unlimited screens, and Español networks for an extra monthly charge.
Watch breaking news, live sports, daytime soaps, weather forecasts, award shows, primetime dramas, the latest Hulu originals, and many more.
Record up to 50 hours of live TV and with the Live guide, view what's airing now and what's coming up over the next two weeks.
Hulu (No Ads) + Live TV:
It costs $70.99 a month.
It offers everything that Hulu (No-Ads) and Hulu + Live TV comprise.
Additionally, you can get more channels and upgraded features like unlimited screens, Espanol Networks, enhanced cloud DVR, and entertainment networks.
Enhances Cloud DVR add-on will only let you fast-forward through the ad breaks in recorded videos.
You get to watch everything like the latest episodes, full seasons, subbed or dubbed anime, award-winning series, documentaries, movies, plus live and on-demand content from over 75 channels.
HBO Max
It offers two plans to choose from;
| | | |
| --- | --- | --- |
| | HBO Max With Ads | HBO Max Ad-Free |
| Pay Monthly | $7.99 | $11.99 |
| Prepay For a Year | $9.99 | $14.99 |
| Enjoy thousands of hours of series, movies, and exclusive originals | Yes | Yes |
| Curated Kids' experience with flexible parental control | Yes | Yes |
| Personalized streaming for up to 5 profiles | Yes | Yes |
| Download your favorites to watch offline | No | Yes |
| Include Warner Bros. 2021 movie premiers the same day as theatres | No | Yes |
| Video Quality | HD | 4K UHD |
Hulu vs HBO Max: Content
Hulu
Hulu on-demand library offers hundreds of movies and thousands of series episodes from major networks. For animation fans, there are shows like Bob's Burgers, Archer, Futurama, Adventure Time, and many more.
And for drama and comedy fans, it comprises Bones, The X-Files, Killing Eve, Brooklyn Nine-Nine, Malcolm in the Middle, Seinfeld, Letterkenny, Broad City, The Orville, and more!
Originals: Similar to other streaming platforms like Amazon Prime and Netflix, Hulu also creates original content.
Some of Hulu's best originals are Helstrom, Little Fires Everywhere, The Handmaid's tale, High Fidelity, Marvel's Runaways, Veronica Mars, Castle Rock, and Harlots.
Live TV: Hulu + Live TV has a deep lineup of content across the entertainment, news, and sports categories.
Its news and entertainment channels include Fox Business, MSNBC, ABC News, CNBC, CNN, Fox News, Discovery, Cartoon Network, FX, National Geographic, TBS, TLC, Food Network, Disney, Animal Planet, TNT, FXM, and more.
Besides the live feed, you also get to watch on-demand content from different networks that it offers.
Sports: In addition to local channels that you get in your zip code, its lineup comprises CBS Sports, ESPNEWS, BTN, ESPN, ESPN2, Golf Channel, and Olympic Channel.
To become the finest option for streaming NFL games, Hulu has NFL Networks at no additional cost and launched the $9.99 per month sports add-on.
HBO Max
HBO Max has an incredible selection of content that combines current and classic HBO shows, Max originals, and select movies and shows from other WarnerMedia brands.
Both the ad-free and ad-supported subscription offers over 10,000 hours of iconic shows and movies. However, it mainly focuses on the development of the original content.
Warner Bros streamed numerous films on HBO Max the same day they got released in the theaters. These include The Matrix Resurrections, Think Dune, Suicide Squad movie, Godzilla vs. Kong, and more.
The classic films include A Streetcar Names Desire, Rebel Without a Cause, Citizen Kane, Gone with the Wind, The Wizard of Oz, A Spacey Odyssey, Casablanca, and Pride and Prejudice. The library of movies on HBO Max is one of its best features!
Classic and Contemporary animated series also make an appearance on HBO Max, such as Dexter's Laboratory, The Flintstones, Samurai Jack, Adventure Time, Teen Titans, Steven Universe, and The Jetsons.
As for the anime, it offers Kabaneri of the Iron Fortress, Rurouni Kenshin, Erased, Kill la Kill, In/Spectre, and Fullmetal Alchemist: Brotherhood. Although it is a decent list, there are a lot of anime streaming apps that are entirely dedicated to anime.
Originals: HBO Max offers a number of original shows, such as specials, documentaries, series, miniseries, and films.
The shows produced for HBO Max are called Max Originals and these are divided into three categories – Millennials & Gen Z, Kids & Family, and Adult.
Some of the popular titles of HBO Max originals include Game of Thrones, Curb Your Enthusiasm, Six Feet Under, The Flight Attendant, Chernobyl, Last Week Tonight, Oz, Big Little Lies, and The Sapronas.
Other shows include Legendary – a dance and fashion game, Craftopia – a crafting competition shows for kids, a new collection of Bugs Bunny, Looney Tunes, Tweety Bird, and more.
Sports: Recently, there is a broadcast deal between Turner Sports and the NHL. Through this agreement, TBS and TNT have NHL broadcast rights for 72 regular-season games and select postseason series.
More importantly, the deal has extended its streaming rights to HBO Max as well. Yet, these rights aren't in effect until the next NHL season.
Hulu vs HBO Max
Compatible Devices
Hulu: You can access Hulu on supported devices. These include iPhones, iPads, Android smartphones and tablets, Fire TV, Roku, Chromecast, Apple TV, Android TV, LG TV, Samsung TV, Fire tablets, Xbox One, Vizio Smartcast TV, Xbox 360, Nintendo Switch, PlayStation 3, and 4, Xfinity Flex, and X1 set-top boxes.
HBO Max: You can watch HBO Max on any supported device. You can download HBO Max on your iPhone, iPad, iPod Touch, Android phones & tablets, Amazon Fire tablets, and on the web.
When it comes to TVs and gaming consoles, it supports Amazon Fire TV, Android TV, Apple TV, Cox Contour 2 and Contour Stream Player, LG Smart TV, PlayStation 4, PlayStation 5, Roku, Samsung TV, Spectrum WorldBox, VIZIO Smart TV, Xbox One, Xbox Series X|S, XClass TV, Xfinity X1, and Xfinity Flex.
If you don't have any compatible TVs, you can also stream on your TV Chromecast, AirPlay, and HDMI cable.
Channels
Hulu: With Hulu Live TV+, you can access live local channels, entertainment & lifestyle channels, family & kid's channels, movies channels, news channels, and sports channels.
There are so many add-ons such as add-on premium channels, sports add-on, entertainment add-on, Espanol add-on, Network add-on, and Feature add-ons.
Through the Premium add-on, you can access HBO Max and binge popular HBO shows, movies, HBO Max originals for just $14.99 a month.
If you are thinking why is HBO Max different on Hulu and offered at the same price, well, HBO Max is available as an add-on through Hulu. Similarly, there are a lot of add-ons you can access as mentioned above.
Live TV is available for live local, regional, and national channels that are available in your area. So, you can visit here and enter your zip code to check the available channels in your area.
HBO Max: Unlike Hulu, HBO Max doesn't support local television and doesn't include any of the main channels like FOX, CBS, NBC, A&E, ESPN, ABC, Discovery Channel, AMC, History Channels, and The Weather Channel.
However, it does offer a wide range of TV between CNN, TBS, Cartoon Network, DC, TNT, Looney Tunes, Adult Swim, truTV, and Rooster Teeth.
Interface
Hulu: Once you log in for the first time, you get to see some personalized choices from which you have to choose genres, channels, and shows of your interest.
From the home page, you can scroll through the categorize of My Channels, News, Live Now, Sports, and Hulu Originals or scroll through the available genres like comedy, international, adventure, cooking & food, science fiction, and documentaries.
You also get to track shows and channels in the My Stuff section and if you want to add anything to this section, you can simply click on the '+" icon next to the programming.
From your account settings, you can manage your account and billing details, and your subscription add-ons. You also get to add and edit user profiles.
HBO Max: HBO Max has a very clean and easy interface. A menu from the left side of the screen divides by genre and has categories for movies, series, originals, last chance, just added and coming soon.
Navigate through DC, Sesame Workshop, Looney Tunes, Adult Swim, Crunchyroll, HBO, Cartoon Network, Turner Classic Movies, and Studio Ghibli with the 9 hub buttons.
Further rows have family-friendly movies and shows, comedies, and mysteries. There are also rows for The Continues Fight for Civil Rights, LGBTQ+, the best movies on HBO Max, and more.
What makes it annoying is that even though it gives details like when the new content is going to arrive for the Coming Soon shows, it doesn't give dates for when shows and movies are leaving.
From your account settings, you can manage your account and billing details, see what devices are logged in with your credentials, and edit, switch or create new profiles.
Video Quality
Hulu: You can stream Hulu content in numerous high-definition video qualities like 720p, 1080p, 4K Ultra HD, and 60fps high-definition video qualities.
However, you need to keep in mind that quality will automatically adjust depending on your available bandwidth and makes sure that you always have the best picture quality to stream.
Watching Hulu's Streaming Library: You can stream selected content in Standard Definition (1.5Mbps), High Definition 720 (3Mbps), High Definition 1080 (6Mbps), and 4K Ultra HD (16Mbps).
Watching Live TV: If you are a Live TV subscriber, you can stream your favorite live TV broadcasts and Cloud DVR recordings in up to 720/60fps or 1080p/60fps on compatible devices.
Hulu With 4K Ultra HD: Hulu's library of 4K Ultra HD supported content is continuously growing and mostly consists of Hulu Originals. But you'll require a compatible device to stream 4K Ultra HD programs.
Hulu with HDR: You can stream selected Hulu Originals in HDR, HDR10, HDR10+, and Dolby Vision on select devices, such as Fire TV, Fire TV Stick, Fire TV Cube devices, Apple TV 4K, Roku, Vizio, and Chromecast Ultra.
For more information on Hulu's video quality, you can visit this page.
HBO Max: Streaming in 4K HDR is only available with the ad-free plan. And to stream in 4K HDR with Dolby Atmos audio, you need the supported 4K HDR streaming devices, high-speed internet, and a Dolby Atmos-capable sound system.
Nevertheless, you can only watch certain movies in 4K Ultra HDR, Dolby Vision, and HDR 10. These movies include The Matrix movie series, The Little Things, Godzilla vs Kong, Reminiscence, 8-bit Christmas, In the Heights, and a few others.
User Experience
Hulu: Premium subscribers can download selected TV shows, movies, and original programming for offline viewing. You can also record up to 50 hours of content and keep them for as long as you subscribe.
You can increase the limit to 200 hours and skip ads in the recording for just $9.99 per month. Although it might not offer every show in HD, most of its shows are not available everywhere in high-quality.
Like most of the on-demand services, Hulu's basic plan supports two simultaneous streams. However, you can pay for unlimited screens to get rid of the limit for devices on your home Wi-Fi.
HBO Max: HBO Max's playback screen on the web is fairly standard. Most of HBO Max's content is available in 1080p, and it features a great layout.
You get a 15-second rewind button and closed caption options. Nonetheless, there is no option to choose a streaming resolution, which is quite annoying.
At the bottom of the Home Screen, you'll see HBO Max Hubs for different types of content and there is also a separate navigation menu on the left side of the screen.
Summing Up: Hulu vs HBO Max!
So, now the question comes – is HBO Max better than Hulu or vice versa? Well, both HBO Max and Hulu contains a mix of Originals, on-demand TV shows and movies, kid's content, and more. However, Hulu surpasses HBO Max as it offers a Live TV streaming options and add-ons.
Moreover, you need to remember that through the Hulu Premium add-on, you can access HBO Max and binge popular HBO shows, movies, HBO Max originals for the same price.
However, when making a decision to decide the perfect streaming service for you, it is important not to overlook all the crucial details like plans, prices, device compatibility, and user experience.
So, hopefully, the above article on HBO Max vs Hulu has helped you to pick up the best streaming service.
FAQs
Can you watch HBO Max on Hulu?
Through the Premium add-on, you can access HBO Max and binge popular HBO shows, movies, HBO Max originals for just $14.99 a month.
How can I watch HBO Max on Hulu?
All you need to do is to decide your Hulu base plan and then add HBO Max to your Hulu account for $14.99 a month and watch movies, documentaries, comedy specials, and more.
Is HBO Max cheaper with Hulu?
No. The HBO Max add-on costs $14.99 a month, which is the same price as the usual HBO Max's monthly subscription. So, HBO Max is not any cheaper with Hulu.
Can I get Hulu for free?
If you are a new Hulu subscriber, you can try any Hulu plan for free by signing up for a free trial. However, once your free trial is over, you'll be charged month-to-month.
YouTube TV vs HBO Max: Complete Comparison [2022]
Paramount Plus vs HBO Max: Comparison [2022]
Hulu vs Paramount Plus: Comparison [2022
Apple TV vs Hulu: Which is Best? [2022]
Starz vs Cinemax vs Showtime vs HBO: Which is Best?
Apple TV+ vs HBO Max: Which is Right for You?
DirecTV Now vs Hulu Live: Complete Comparison [2022]