5 Top ZipRecruiter Alternatives To Find Best Job! [2022]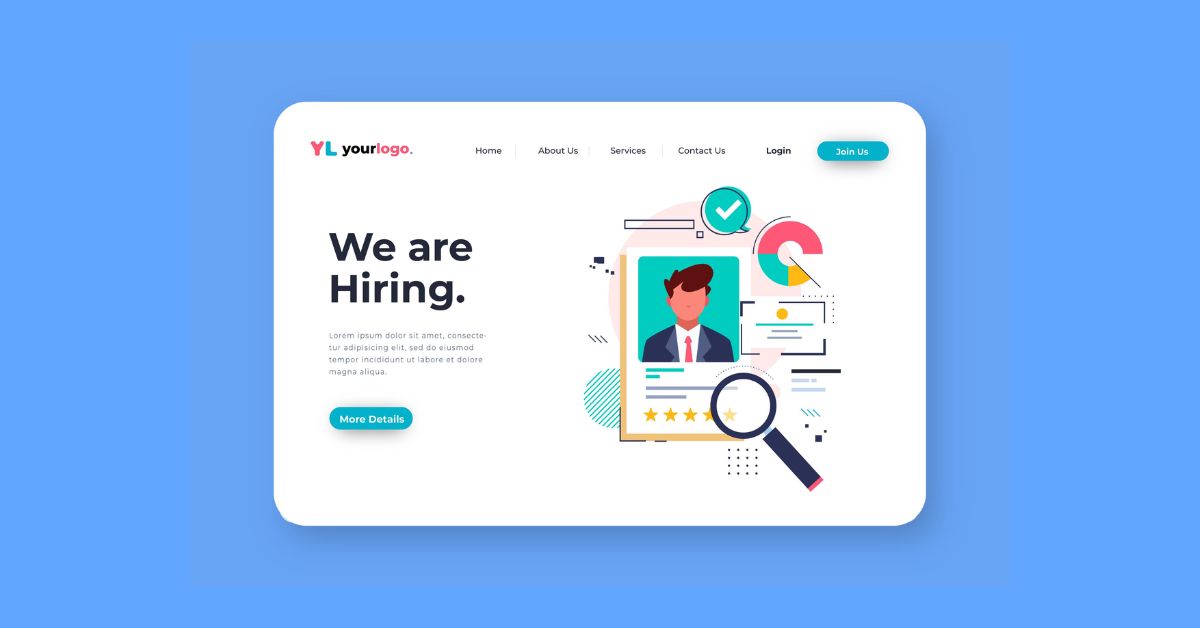 We may earn small commission from the products mentioned in this post. visit here for more details.
ZipRecruiter Alternatives: Getting employed is the toughest struggle to survive in your 20s. Before technology, it was a long procedure to find vacancies and appear for walk-in interviews. But now in the digital world, we have many sites which provide recruitment.
ZipRecruiter is such an underrated recruitment job site which provides employment opportunities to the youth as well as anyone who is openly looking for jobs. It works as a mediator to connect freshers and individuals in one marketplace with big companies.
In this article, we are going to look forward to the Best 5 ZipRecruiter Alternatives that help you find the correct opportunity for you as soon as possible.
And by the end of the article, you'll get all the details about these ZipRecruiter alternatives with their key highlights, companies, and job listing information in detail.
Indeed
Indeed has been in the job listing sites for a long time and has been leading the same for years now. Hence Indeed is the topmost option for ZipRecruiter Alternatives.
Indeed is considered for professionals but here you'll mostly get job listings for low-tier roles from all careers you can think of. And to match your resume, it offers job alerts and skill assessments.
Key Highlights of Indeed
Indeed is the most visited site for job listings and choosing candidates on a daily basis.
It looks for the candidate's skill assessment and their scores.
Have a feature to invite some applicants to apply from the recruiter's end.
Use Indeed Tools such as Indeed Resume and Indeed Hiring Platform services to select and screen candidates.
You can list jobs for a limited number for free of cost.
The pricing for job listing starts from $5 per post per day.
The companies you may see for job listings are- Burger King, AT&T, Chili's, PetSmart, Sears, Walgreens, Deloitte and many more.
6 Best Apps like Indeed: Find Work & Job Nearest You! [2023]
Linkedin vs Indeed: Pros & Cons, Which is Better Choice? [2023]
LinkedIn
LinkedIn is the most preferred website for choosing candidates and looking forward to plenty of job opportunities. This job site is available on the Web, IOS Devices and Android Devices.
The best part about LinkedIn is the freedom to express. Users can easily express their thoughts, work achievements, recruitment-related success stories, open to opportunities and many more. Moreover, you can also create an eye-catching profile as a candidate.
Key Highlights of LinkedIn
Compared to Indeed and other ZipRecruiter alternatives, LinkedIn is more flexible for customising profiles and showing off skills correctly for getting great opportunities.
LinkedIn gives freedom to create profiles of the company, recruiters as well as candidates with maximum customisation opportunities.
You can add up your skills, your website links, and other achievements to have maximum attention to your profile from recruiters.
It is flexible for creating feeds and for getting updates on the commercial sector of the world.
LinkedIn is a great opportunity to connect with CEOs directly and slide into their DMs to approach them correctly and directly.
You will get job listings from companies such as Warner Music Group, Impact Intelligence and Investigations, Washington Business Dynamics, Los Angeles Metropolitan Area, Dice and many more.
LinkedIn Free vs Premium: Pros & Cons, is It Worth It? [2023]
Monster
Monster is one of the flexible choices as a ZipRecruiter alternative. It is a mediator for connecting candidates with companies and vice-versa like ZipRecruiter and LinkedIn.
This job site is the simplest yet offers many unique features such as unlimited searches, unlimited access to job applicants, email alerts and many more. Monster also has employer branding services and recruiting marketing services.
Key Highlights of Monster
Monster has unlimited benefits for both candidates as well as recruiters.
Allows unlimited job applicants as well as unlimited resume research.
It sends email alerts for job profiles matching your resume.
Has a performance booster which shares your job listing with hundreds of candidates.
Monster promotes recruiting strategies such as includes sharing photos, videos, social media links, etc.
Supports recruiting assistance for finding talent, screening candidates, resume building and many more.
The companies you may encounter listing their jobs are- Wipro, Standard Chartered, Accion Lab, Mimos, Public Bank, e2open and many more.
CareerBuilder
CareerBuilder is another job recruiting platform that provides an opportunity to post jobs as employers and allows freshers and other candidates to apply for the same.
It can be used as a mobile application and as an official website on Mac and Chrome. And you can easily search for resumes and job opportunities – just like ZipRecruiter.
Key Highlights of CareerBuilder
Best for degree positions and companies are very actively participating in searching for the right candidates.
The site charges up to $349-$749 for full programmes with detailed specifications.
As an employer, search up to 500 resumes of candidates as per your job posting.
Offers its services to 9 countries overall with international job posting opportunities.
Customisable job alert emails.
Easily import resumes from other events to the CareerBuilder site.
The companies posting jobs for candidates on CareerBuilder are- Alpha Corporation, Jobot, Medical City Healthcare, Barnes, Quad, Haymarket Media Group and many more.
Dice.com
Dice is a good choice for ZipRecruiter alternatives because it has the largest database of job seekers and job postings available in different locations and countries.
It is known for a great talent search and smooth connections procedure between qualified candidates and companies, especially in the IT sector and many more. Not only that, it is a good choice for searching for remote and in-house jobs.
Key Highlights of Dice.com
Easiest platform to use for job postings as well as applying for companies.
It helps collect contact information from other sites as well to make it one directional page to look out for every detail and social happening with their portal.
The site also has some other specifications such as Dice Open Web portal, Dice Tech Job Report, Insights of IT labour Market and more.
Get many customisations with Dice including customised communications, accepting and rejecting letters, and other suggestions for sending and communicating with candidates.
Integrations available with Dice are Zoho Recruit, Crelate, Greenhouse, Workable, Kenexa and much more.
The companies actively hiring and posting opportunities with Dice are Disney, Chanel, Visa, Amazon, American Red Cross, BMW and many more.
ZipRecruiter Alternatives: Conclusion
In the end, we are here to conclude that depending only on ZipRecruiter can make your job-hunting procedure slow. Therefore, sites like ZipRecruiter listed in this article will help you get more employment opportunities.
Hence, this article is all you need for the solution, read the article thoroughly and select the best ZipRecruiter alternative that might help you.
WATCH MORE JOB FINDING APPS & SITES -
7 Best Job Apps like Veryable to Find Your Next Job! [2023]
6 High-Paying Job Apps like Handy You Should Try! [2023]
7 Job Apps like ShiftSmart To Get Flexible Jobs! [2023]
6 Job Apps Like Instawork to Earn Cash Instantly [2023]
6 Best Sites like ZipRecruiter To Find Your Next Job [2023] 
FAQs
Does ZipRecruiter have a free version?  
Currently, ZipRecruiter is entirely free for job seekers but it does charge a fee for employers.  
Is Indeed or ZipRecruiter bigger?  
Though Indeed is much bigger than ZipRecruiter, yet they both together are topmost job sites to look for while hunting for employment opportunities.  
Who is the biggest competitor of Indeed?  
ZipRecruiter and LinkedIn are the biggest competitors of Indeed.