6 Best Apps Like Brainly for Students [2023]
We may earn small commission from the products mentioned in this post.
Best Apps Like Brainly – Sometimes, doing homework or learning can be really hard. So, if you're searching for the best apps that will help you learn or the apps that'll help you with your homework, don't worry!
You're at the right place. In this article, we'll show you the 6 best Brainly alternatives that are worth using.
Even though Brainly is an amazing app, it might not be right for you. This article has mentioned the 6 best apps like Brainly that will help you with your study and homework.
What is Brainly?
Brainly is a leading knowledge-sharing community where over 350 million students and experts use their heads together to solve the hardest homework questions.
It makes you instantly smarter at a school subject such as Math, English, chemistry, Advanced Placement, Physics, Chemistry and many more.
The Brainly alternatives mentioned in this article are pretty similar, yet quite different. Read on further to know more about these apps like Brainly.
Socratic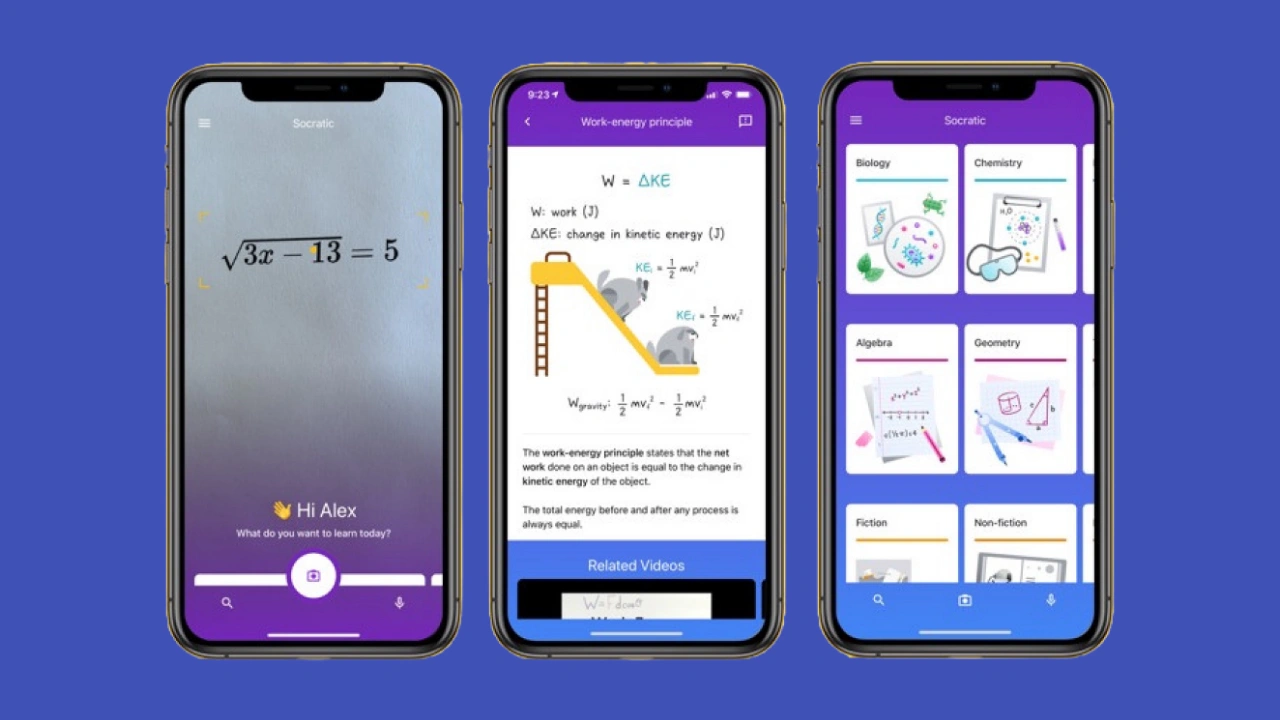 Socratic is an education tech business that provides a mobile application for students.
It uses AI technology to help students with their homework by offering educational resources such as definitions, links, videos, Q&A, and much more.
It even uses the information to guess upcoming questions and offer certain educational content.
All you need to do is to take a photo of your homework question, then the app is capable of reading your photo and classifying it by using the OCR (Optical Character Recognition) technology.
You can also use your voice to link to online resources and comprehend any problem. It offers multiple subjects such as science, math, social science, and humanities.
Socratic is associated with teachers and professionals to provide you with graphic descriptions in every subject to learn the concepts behind any problem. Furthermore, it is available for both Android and iOS devices, and users are only supposed to create or sign in by using a Google account.
| | |
| --- | --- |
| Pros | Cons |
| Available for both iOS and Android devices | Answers are less reliable for language and humanities subjects |
| Google text recognition directly through the smartphone camera | No archive function for previously asked questions |
| Its database already consists of over 350,000 questions. | |
6 Best Apps Like Socratic for Studnets [2022]
Photomath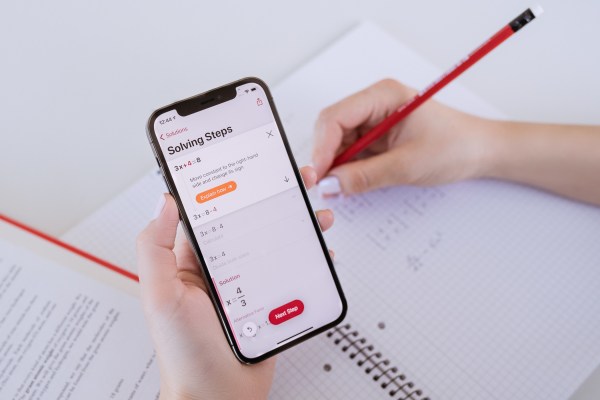 Photomath is one of the best apps like Brainly. If you wish to check your kid's homework, or if you are a student of mathematics, Photomath can be the best option.
It uses your phone's camera to scan and identify mathematical equations, then demonstrates a complete step-by-step explanation on your smartphone's screen.
Brainly covers various maths topics such as basic maths, algebra, geometry, trigonometry, calculus, and statistics. With every update, new types of problems are added regularly.
It is available in multiple languages, including English, Spanish, Persian, Portuguese, Swedish, Indonesian, Turkish, Polish, Russian, and many more. It is compatible with both iOS and Android devices.
With its paid plan – Photomath Plus, users get animated explanations that assist you in envisioning and understanding every step clearly and in-depth explanations.
Its tips & hints feature helps you enhance your learning process by understanding why and how math problems are solved or recalling forgotten terms and concepts.
| | |
| --- | --- |
| Pros | Cons |
| Provide step-by-step solution for every problem | Doesn't support text written problems |
| In-built camera calculator to take photos of your maths problem | |
| New problems are added with every update | |
Chegg study
With Chegg study, you can get homework help for over 80 subjects and numerous courses. You just have to click a photo of any homework question and submit it. Within 30 minutes, you'll receive a detailed explanation of your question.
You can also access its library of over 60 million home questions and check how to solve them in detailed instructions.
Not only that, you can prepare for your exams by creating and studying your own decks or simply look over 500 million flashcards that are already in its in-built library for subjects like accounting, calculus, business, and chemistry.
Chegg has got your back for your hardest classes and assignments.
| | |
| --- | --- |
| Pros | Cons |
| It provides verified answers | Some people are encountering issues with its cancellation |
| 24/7 homework help available | |
| Huge library of fully solved solutions | |
| Provides homework help for over 80 subjects | |
Mathway
Mathway is another Brainly alternative, which provides quick and precise answers to the math problems you put.
Whatever you're working with, Mathway can produce a calculator with the tools and symbols for the kind of problem you want to solve, whether it is basic math, calculus, chemistry, algebra, trigonometry, or statistics.
You can easily download the app on your iOS and Android devices and take a moment to check out the Mathway tutorial, which will pop up on the screen. Then take the photo of the math equation which is needed to be solved.
7 Best Apps Like Mathway to Hype Up Your Game [2022] 
Photomath vs Mathway: Which is Better? [2022]
You can also type the problem directly into the app or use the microphone to speak the math problem.
The standard Mathway application that allows you to solve problems by using its virtual calculator is completely free.
You can upgrade to its paid plan if you wish to see the detailed step-by-step procedure to solve the problems. Subscribing to its paid plan can cost $79.99 per year or $19.99 per month.
| | |
| --- | --- |
| Pros | Cons |
| Shows step-by-step detailed solutions | Needs paid version to unlock more features |
| Provides text and graphic demonstrations | |
| User-friendly and works offline as well | |
| In-built help sections and glossary | |
Answers
Answers is the ultimate homework helper application that helps you complete your school assignments from maths and chemistry, biology, and history.
It can be your reliable and trusted study companion and problem solver, making your school work easier.
Answers has over 100 million questions and answers and over 10,000 study topics, including algebra, calculus, physics, chemistry, maths, biology, and many more.
All you have to do is download the Answer app from Google Play Store or Apple App Store and launch it. You can then access its whole library of questions whenever, wherever.
You can be able to learn how to solve math problems with its step-by-step solution breakdowns and also create a new question where its community of users will answer it for you.
| | |
| --- | --- |
| Pros | Cons |
| Available for both iOS and Android devices | Sometimes it says no connection even when it is connected to a stable internet connection |
| It has over 100 million questions and answers | |
Quizlet
Quizlet is another similar apps like Brainly that designs and develops tools used for learning and studying. Its main products are matching games, assessments, digital flashcards, practice electronic and live quizzes.
Quizlet's official website claims it has over 3 billion total study sessions, over 350 million user-produced flashcard sets, and over 50 million active users.
Quizlet is available in multiple languages, including English, Spanish, Japanese, Portuguese, French, Indonesian, Korean, Chinese, Dutch, Vietnamese, and many more.
Quizlet offers the easiest way to study, practice, and master whatever you're learning.
You can also be able to create your own flashcards or simply choose from millions of flashcards that are created by other students.
All you need to do is download the Quizlet app for your iOS and Android devices and select the appropriate study set for the topics you want to review.
| | |
| --- | --- |
| Pros | Cons |
| It operates as a memorization tool to help student's learning process | Few flashcards that are made by others can be less reliable |
| It offers several types of learning modes | |
| Permits students to share their work with friends or others in the group | |
Quizlet vs Quizlet Plus: Complete Guide 
Final words: What did you choose? It really depends on what you are actually looking for.
All the Brainly alternatives listed in this article will help you with your homework and enhance your learning and remembering process.
We hope the above article on the 6 best apps like Brainly has helped you pick up the best option according to your needs and preferences.
If you have any other queries regarding these apps, feel free to ask in the comment section below.
Try Alternatives: 
6 Best Apps Like Socratic for Studnets [2021]
Why is Brainly Not Working? Try These Step To Fix [2022]
5 Useful Sites like Rate My Professor To Find College Reviews [2022]
Impulse App Review: Cost, Pros-Cons, is it Legit? [2023]
Elevate vs Lumosity: Which Is Better Brain Training App? [2023]