10 Apps Like GoPuff to Make Money by Delivering [2022]
We may earn small commission from the products mentioned in this post.
Are you searching for the best apps like GoPuff? Want to know which is the best food delivery app? If this is the question you are thinking about, you're at the right place! In this article, I'll show you 10 best GoPuff alternatives.
Food delivery apps like GoPuff has made our lives easier by delivering groceries at our doorsteps within minutes. However, unlike other applications, it doesn't support restaurant delivery and is not available in major U.S. cities, so it might not be right for you. Thankfully, there are lot other apps like GoPuff which you can use.
List of best Apps Like GoPuff [GoPuff Alternatives]
Here is the list of 10 best apps like GoPuff:
Postmates
Postmates is one of the best apps like GoPuff that is owned by uber. It is a food delivery service that provides local delivery of restaurant made meals, grocery and other things. You can browse all the best restaurants nearby, add delightful things to your cart and simply place your order.
From Broccoli to beauty products, you can get the necessities you want delivered from nearby grocers, liquor store and much more. You can even track your order on a map in real-time and they'll inform you once it arrives.
7 Apps like Postmates to Make Extra Money !
Grubhub
Grubhub is another Grubhub alternatives that connects diners with local restaurants. It is a both mobile and online prepared food ordering and delivery platform from regional restaurants that are active in the U.S. its portfolio of brands consists AllMenus, LevelUp, Seamless, Tapingo and Menupages
Their motto is "grub what you love" and it has 115,000 allied restaurants across 3,200 cities and in all 50 states in the Unites States. During the COVID-19 pandemic, it announced that it was keeping its drivers safe by providing contact-free delivery and the choice to order pickup for anyone.
Instacart
Instacart operates a grocery delivery and pickup service across the Canada and United States. It offers its service through a mobile application and a website. It lets users order groceries from active vendors with the shopping being done by a personal shopper.
Furthermore, it gives same day delivery with a five-hour gap for consumers who require groceries preferably sooner rather than later. Shoppers can be able to go to the store of your selection and later deliver the order in a day using their own vehicle.
Cavier
Cavier is one of the best apps like GoPuff that assists you to get food you like. All you need to do is to download the app from Google Play Store or Apple App Store, browse through the food and order it. You can be able to search for results by the food type or simply swipe through various collections.
Its real-time GPS tracking feature allows you to follow your delivery status along with push notification. It is available in 16 different locations, including Sacramento, Brooklyn, Manhattan, Chicago, Philadelphia, San Francisco, Los Angeles, Dallas and others.
Caviar vs DoorDash: Know the Difference [2021]
Shipt
Shipt is an American delivery service that is owned by Target Corporation. It facilitates the same-day delivery from several retailers to its members via a smartphone app that is available on Android and iOS platforms or through their website.
With a Shipt membership, you can place order for products from local sellers like Costco, Target, Shaw's, Meijer, Kroger, OfficeMAx, Harris Teeter, Star Market and many others. You can simply your life with simple and fast delivery from your local stores.
DoorDash vs Shipt: Complete Comparison [2022]
6 Must-Try Apps Like Shipt to Earn Money [2022]
DoorDash
DoorDash is one of the best apps like GoPuff. You can order from all of your preferred national and local restaurants or get snacks, groceries, alcohol and essentials delivered at your door step. Its national partners include KFC, Taco Bell, Grill'd, McDonald's, Sushi Sushi, Pizza Hut and much more.
You can see when your order will arrive, from food quality to preparation time to weather to traffic, they factor in all the functionalities that come between you and your food. A DashPass subscription offers customers unlimited deliveries and pay $0 delivery fees.
7 Best Apps Like DoorDash & Doordash Alternatives
UberEats
UberEats is another GoPuff alternative that offers you to browse through the food you want from your favorite restaurants. You can browse from local restaurants and feast food or even search for a specific dish, restaurant or cuisine to get what exactly you are looking for.
You just have to simply download UberEats app from the app store and place an order. Once, you are ready to place your order, you'll be able to see your delivery address, predictable delivery time and the total price including booking fee and tax.
5 Best Apps like Uber Eats & Uber Eats Alternatives [2021]
Deliveroo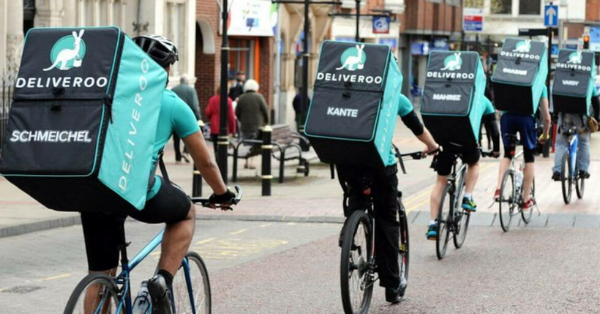 Deliveroo is an online food delivery business that operates in more than two hundred locations across the United States, France, Hong Kong, Australia, Netherlands, Singapore, Kuwait, Belgium, Spain, United Arab Emirates, Ireland and Italy. It'll get you the best food from top restaurants delivered at your doorstep in no time.
From local favorites to nationally preferred chains like Subway and KFC, you can get delivered whatever you want. You can even get your groceries delivered from their top grocery partners.
Tapingo
Tapingo is one of the best apps like GoPuff that offers advance ordering for food pickup and delivery services. Unlike other delivery companies like Postmates, Waiter.com or DoosrDash, it mainly focuses its efforts on serving the college market.
You can be able to browse menus, place order, pay for the meal and schedule the pickup and have it delivered to you. It is partnered with national companies like Grill, Chipotle Mexican and 7-Eleven and regional brands like Tack Bueno.
Favor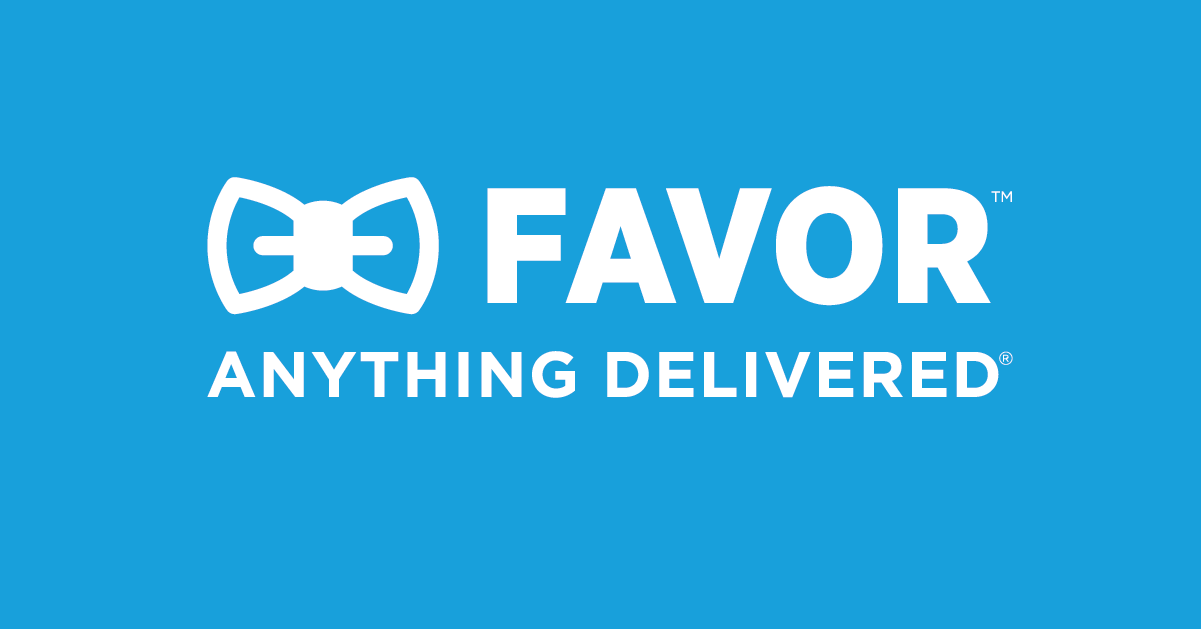 Favor App allows you to order food quickly, and it will deliver the food from the restaurants that you've selected. It doesn't limit you to locations, it boasts itself on being able to offer items from any place. You can order what you like and as much as you want.
Furthermore, it uses Favor Runners to pick up your food and deliver it to you. You can also be able to track your order and can contact your Runners by a text message.
The Bottom Line
So, I hope the above article on 10 best apps like GoPuff has helped you find the best on-demand food and grocery delivery service based on your needs and requirements.
7 Apps like Grubhub to Make Extra Money! 
GoPuff not Working? Try These Methods to Fix!