15 Top Apps Like Shipt & Shipt Alternatives [2023]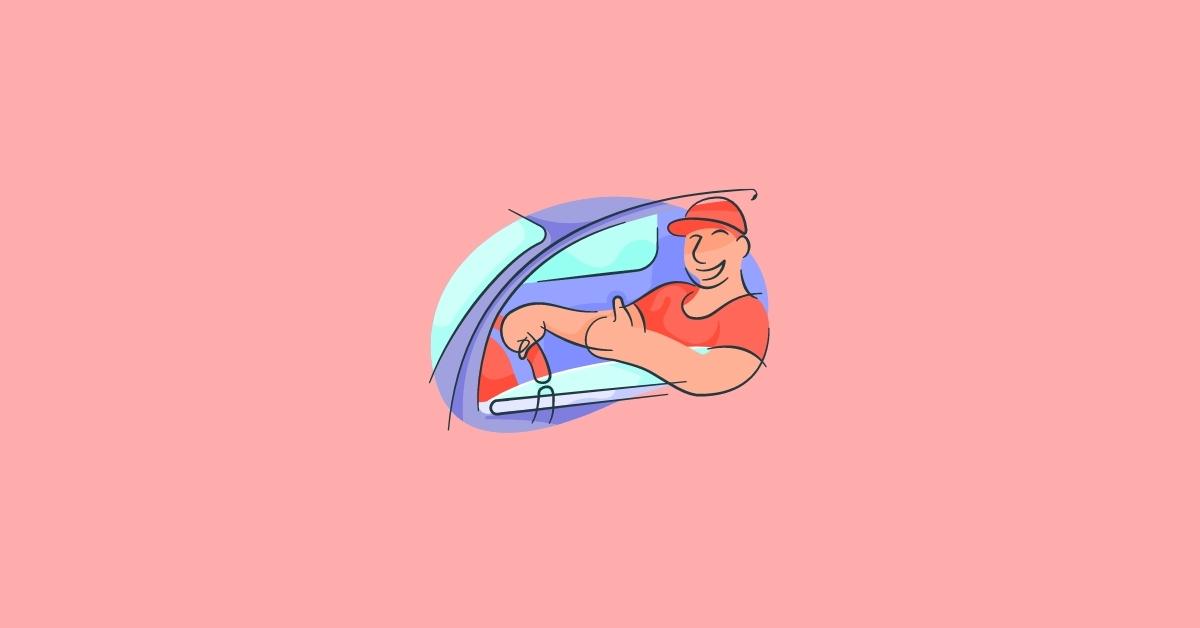 We may earn small commission from the products mentioned in this post.
There are a lot of apps that let you earn some extra money. In this article, we'll show you the best apps like Shipt that help you make additional money in your free time.
Shipt is one of the popular American businesses that regulates same-day delivery from several retailers to its users through their website or a smartphone app.
It works with stores like H-E-B, Target, and Walmart. So, if you have these stores in your area, you can easily sign up as a Shipt driver. One of the best things about Shipt is that you work whenever you want.
Although Shipt is an amazing way to earn money, you'll need to pay for your own gas, you can't see the exact items for an order, you'll need to shop alone, and sometimes, the order may take longer than expected.
So, here is our curated list of the best apps like Shipt that may help you earn some additional money;
Instacart
In the first place of the best apps like Shipt, we have Instacart. Instacart is an American company that functions as a grocery delivery and pick-up service in Canada and the United States.
You can access the service through a website or a mobile app. It allows users to order groceries from participating sellers and the shopping is done by a personal shopper.
These personal shoppers pick, pack, and deliver the order within one hour or up to five days in advance. Users can pay for their purchases with credit or debit cards, Apple Pay, Google Pay, and EBT cards.
Key Features
Shop groceries, get fresh food, snacks, drinks, and alcohol delivered to your doorstep
Get fresh produce, drinks, and other products with same-day delivery or pickup
Enjoy your food or alcohol whole you save time and money
Fragile goods like glass bottles and eggs are always handled with care
Find exclusive deals & coupons and create a shopping list
View nutritional information and filter by your diet type
Fees: For orders of $35 or more, the delivery fee is $3.99 and for orders under $35, the delivery fee is $7.99. And irrespective of the cost of the order, there is a 5% service fee with a minimum of $2 to be paid.
There is also a membership service – Instacart Express, which charges a monthly fee of about $9.99 or $99.99 annually.
Instacart For Drivers
Keep on reading to know about Instacart driver's requirements and how much you can earn through Instacart.
Requirements
To become an Instacart driver, you must meet the following requirements:
You must be 18 years or older and legal to work in the US (or local market)
Must be 21 or older to accept orders with alcohol
You'll require a smartphone with a service
Should have a valid driver's license, a reliable vehicle, and car insurance
You must be able to lift between 30-40 lbs
Payout
Instacart pays drivers based on how many items are in each order you fulfill, the distance between the store and delivery address, and the tips given to you by customers.
On Average, Instacart pays around $11-$16 per hour. Your pay also changes depending on the location.
Review
There has been a lot of confusion between what an Instacart driver is compared to an Instacart Shopper. Basically, they both mean the same.
Become a Full-service shopper to shop and deliver products. That means, to become a full-service shopper, you'll require a vehicle, deliver to the customer's door and work whenever you want.
On the other hand, In-store shoppers only prepare orders at the on-store and can schedule shifts up to 29hrs/wk.
When you take this job, you'll get a shopping list and a pre-paid debit card. Then, you can shop for consumers' groceries and deliver them to the given address.
Roadie
Roadie is another app like Shipt that operates as a delivery platform for business and private same-day, urgent, and scheduled delivery in the United States.
It calls its crowdsourced model "on the way" delivery, matching gig-economy drivers with deliveries that are directed along the routes they plan to travel. And as of last year, it reported having over 200,000 drivers covering over 20,000 zip codes.
It operates by linking drivers with senders, consumers, or businesses who have goods that have to be delivered. And the deliveries within the app are called Gigs.
Moreover, it has an on-the-way delivery model which encourages drivers to pick up gigs that align with their planned schedules and routes.
Key Features
Pick up deliveries that fit your schedule
Choose your own navigation app
View pickup and drop-off details before you offer
Enjoy direct deposit into your bank account
Regulate common pickup and delivery issues swiftly and efficiently
It operates one-hour grocery delivery for Walmart
Roadie For Drivers
Keep on reading to know about Roadie driver's requirements and how much you can earn through Roadie.
Requirements
To become a Roadie driver, you must meet the following requirements:
Must be 18 years old
Have a social security number
Have a valid U.S. driver's license
Should maintain a 4-star rating after you become a Roadie Driver
Payout
Most Roadie Drivers earn an average of $15 on local Gigs and even more on long haul deliveries. You can get paid at the same time every week, which makes it easier to track payments in your bank account.
Once they pay your weekly payment, based on the bank, you can expect the deposit to get in your account within 1-3 business days.
There is also an Instant Pay option to receive your payment immediately. However, the catch is that you should complete your first Gig over 7 days ago, and you must also complete a minimum of five gigs.
Although you will have access to Instant Pay, the only catch is that when you cash out, it will deduct $1.99 from your balance.
Review
With no interviews or vehicle requirements, Roadies make it easier to sign up for a new side hustle! It is widely popular for on-demand, same-day, and scheduled first mile and last-mile delivery, specifically from stores and warehouses.
It is available in all 50 states across the United States. It offers an on-the-way delivery model, which has become popular with drivers, there is also a little downside to singing up and selectively accepting deliveries that are on your way.
You can increase your earnings with tips by providing good customer service to get extra tips from customers. According to Indeed, Roadie offers flexibility, helpful support, and weekly direct deposit.
Top 12 Delivery Apps Like Roadie to Make Money [2022]
DoorDash
DoorDash is an American company that functions as an online food ordering and food delivery service. It is one of the largest food delivery services in the United States that is used by over 450,00 merchants and 20,000,000 consumers.
What makes it stand out from other apps like Shipt is that the orders placed through DoorDash don't let restaurants use their own delivery drives. To put it another way, it has its own freelance delivery driver – Dasher.
You can order from all of your preferred national and local restaurants or get snacks, groceries, alcohol, and essentials delivered to your doorstep.
Key Features
Get paid automatically right after every order
You can select your own hours and enjoy flexibility over seasonal, hourly, or full-time work
Available in over 7,000 cities across the United States, Canada, Germany, Australia, and Japan
simply make money by completing deliveries from convenience stores, restaurants, grocery stores, and pet stores as well
Achieve your short-term goals or long-term dreams by simply driving or biking
DoorDash For Drivers
Keep on reading to know about DoorDash driver's requirements and how much you can earn through DoorDash.
Requirements
To become a DoorDash driver, you must meet the following requirements:
Must be at least 18 years old
Have an iPhone or Android smartphone
Shouldn't have any major driving violations in the last 7 years
Driver's license number
Social Security Number (only in the United States)
Definitely pass a criminal background check and an individualized valuation
Payout
Doordash drivers (Dasher) earn through– Base fee per delivery + Tips + Promotions. As a Dasher, you can entirely keep 100% of the delivery fee and customer tips.
All tips offered before or after the delivery will be shown in Dasher's earnings breakdown. Base pay for Dashers typically ranges from $2-$10 per delivery.
If the delivery requires Dasher to travel a longer distance, then you'll have a higher base pay. Moreover, Dasher can also earn more through promotions. These promotions consist of challenge bonuses and peak pay as well as it helps you to meet certain earning goals for the week.
You'll automatically get paid weekly through a secured direct deposit to your personal bank account or through no-fee daily deposits with DasherDirect, which is only available to U.S. drivers.
If you need money fast, Dashers in the U.S. can withdraw their earnings once daily with Fast Pay for a small fee, i.e., $1.99 per transfer.
Review
As a consumer, you can track your order and view when your order will arrive, from food quality to preparation time to weather to traffic, they factor in all the functionalities that come between you and your food.
As a Dasher, you can be your own boss and enjoy the flexibility of choosing when to work. Moreover, its rates really depend on the size of your orders, how many miles you have to drive, and how quickly you can finish orders.
And if you are looking for a flexible job to work whenever or wherever you want, DoorDash can be a perfect option. Nevertheless, you should note the expenses like phone, gas, and car insurance as they can be a little expensive.
7 Best Apps Like DoorDash & Doordash Alternatives
PointPickup
Next, we have PointPickup on our list of the best apps like Shipt. Pointpickup is an American business that assists as a carrier service for sellers and businesses that need last-mile connectivity.
Drivers can plan their own daily schedules and routes while getting work on a daily basis. Its home deliveries can include liquor, pharmacy, grocery, general merchandise, and many more.
Moreover, you can also see what you will earn before accepting a delivery request and will get 100% of tips.
Key Features
API technology for users to easily integrate existing order or e-commerce systems into the app
GPS feature for location accuracy helps drivers with fast delivery
Ability to choose to pre-schedule as well as on-demand orders
Offers identity verification and order tracking to make sure the safe delivery of products
Drivers get a notification if any order matches their schedule
New unattended delivery type for non-perishable packages
PointPickup For Drivers
Keep on reading to know about the PointPickup driver's requirements and how much you can earn through PointPickup.
Requirements
To become a Pointpickup driver, you must meet the following requirements:
Be at least 18 years of age and must be 21 to deliver alcohol.
Be eligible to work in the United States
Have access to a vehicle
Have a valid U.S. driver's license and a valid social security number
Have a smartphone
Should be able to pass a background check
Payout
According to Indeed, where several employees and other users have mentioned that the average Pointpickup delivery driver hourly pay in the United States is around $14.09.
Tips received and the payment for the completed deliveries are submitted to your Pointpickup or Stripe account after 24 hours.
Typically, all payments for orders completed and tips received by end of Monday will be paid out in full on Wednesday. These payouts usually take two business days to be available in your bank account.
And through its Instant Pay – Pay Me Now feature will allow you to cash out of your earnings at any time. However, it charges a fee of $1.99% of the requested amount with a minimum fee of $!.99.
Review
Usually, Pickuppoint lets you pre-schedule a few hours or a day of deliveries along with the ability to know how much you'll earn and where you'll be driving, thus, making it stand out from its competitors.
Nonetheless, a lot of users have complained that the app is glitchy and sometimes stops functioning when they are in the process of accepting jobs.
Also, the app typically allows only one delivery for every hour. So, drivers won't be able to work at their maximum effectiveness, which results in low wages. Lastly, you are also responsible for the site's insurance deductible or any other issue.
Grubhub
Grubhub is another American online and mobile prepared food ordering and delivery service that connects consumers with local restaurants.
It has over 115,000 associated restaurants across 3,200 cities in all 50 states of the United States. In 2021, the company has announced a partnership with Yandex to add Yandex delivery robots to the Guruhub platform for food deliveries in colleges.
GrubHub drivers are self-governing workers. In other words, they have the flexibility to set their own hours, select the orders they wish to deliver, and pay for their own expenses. And as a driver, you will get paid based on the mileage per order, time spent on the road, and other special offers.
Key Features
Get food delivered right to your door and access amazing perks
Perks help you find delivery deals and exclusive rewards
Unlimited free delivery from restaurants nearby
Offers the largest selection of restaurants in the nation
Pay through a variety of options including Grubhub gift cards, credit cards, and Venmo
Order food now or preorder your next mean
Grubhub For Drivers
Keep on reading to know about Grubhub driver's requirements and how much you can earn through Grubhub.
Requirements
To become a GrubHub driver, you must meet the following requirements:
Should be 18+ years of age and 21+ in Las Vegas
Must have a smartphone (Android or iOS) and a data plan
Valid driver's license and auto insurance for drivers
Valid state I.D. or driver's license for bike riders
Have a checking account for direct deposit
Have at least two years of licensed driving experience
Should be able to pass a background check
Payout
GrubHub's driver's earnings depend on mileage per hour, tips, time spent on the road, and other additional offers. As a driver, you can keep 100% of your tips and can participate in challenges, receive bonuses, sweepstakes to increase your pay.
It prevents you from making any less than a minimum wage as it offers a guaranteed minimum hourly pay. Your payments reflect the amount you earned as a delivery driver with GrubHub.
By using the Instant Cash Out, you can cash your earnings out up to $500. And if you don't want to use the Instant Cash Out feature, payments will be sent to you on Thursday through direct deposit.
Review
GrubHub drivers are independent contractors and not GrubHub employees. So, as a GrubHub delivery driver, you'll have flexible hours and can schedule what time of day and how many hours you would like to work.
Scheduling a delivery block is really important because Drivers who schedule blocks will be chosen over other drivers who didn't schedule a delivery block.
Moreover, you can also sign up for extra shifts to earn more! One of the main downsides is that all depreciation, maintenance, and auto insurance of your vehicle is your responsibility and GrubHub will not compensate you for that.
7 Apps like Grubhub to Make Extra Money!
Amazon Flex
Finally, we have Amazon Flex on our list of apps like Shipt. Amazon Flex hires independent contractors to completed various types of deliveries.
Flex drivers have to pick up packages from delivery stores, restaurants, stations, and deliver them to consumers by following instructions through the Flex app.
Similar to other apps listed in this article, Flex lets you know precisely how much you'll get paid for each shift before you sign up for it.
Furthermore, it offers different delivery jobs, including Amazon.com, Store orders, Prime Now, Amazon Fresh, and Instant Offers, which are only available in some areas.
While creating new opportunities for people across the world, it is regularly determined to serve users in a better and more flexible way.
Key Features
It is currently available in over 50 locations
Offers three delivery opportunities – Store order, Amazon Prime & Amazon Fresh and Amazon.com
Gives you technology that makes delivering packages easy
Set your own schedule and have the flexibility to make deliveries based on your availability
Access features like delivery schedule, training videos, offers, account information, help & support resources, and delivery & program feedback
You can opt for receiving push notifications through your device settings
Amazon Flex for Drivers
Keep on reading to know about Amazon Flex driver's requirements and how much you can earn through Amazon Flex.
Requirements
To become an Amazon Flex driver, you must meet the following requirements:
Be at least 21 to be a delivery partner
Have a valid driver's license and a social security number
Most deliveries require a 4-door, midsize sedan or larger vehicle (like an SUV, van, or a truck with a covered bed)
Show proof of auto insurance
Have an iPhone or Android smartphone
Might have to pass a background check
Payout
According to Amazon Flex, most delivery drivers earn around $18 – $25 per hour. And it states that your actual earnings entirely depend on how long it takes to finish your deliveries, your location, tips you receive, and a few other factors.
You get the ability to track your payments on the Earnings screen of the app. And once you complete a delivery and your tips are finalized, you'll get payments within 1-2 days after delivery.
Amazon Flex usually processes your pay twice per week on Tuesdays and Fridays. After that, you can see payments in your bank account on the next business day.
If you have delivered for Prime Now or Amazon, you'll get paid after your tips are processed.
Review
You'll have to sign up for deliveries by choosing a 'delivery block.' Depending on what you have provided, Amazon will send you information on available blocks.
A lot of users have complained that signing up for blocks can be really tough as there's so much competition. Moreover, as every block consists of a set number of deliveries that should be completed within the given time frame, Amazon Flex will not pay you more if your block takes more time.
On Indeed, several users have mentioned that Amazon Flex is a great place for those who like the flexibility to be able to work.
Amazon Fresh
Amazon Fresh is a subsidiary of the popular e-commerce service Amazon. It is a grocery retailer with physical stores and delivery services across the United States which can be only accessed by Amazon Prime members.
Here you can choose from over 500,000 products including vegetables, fruits, seafood, snacks, meat, and other household essentials.
If you are a Prime member and meet the minimum purchase requirements, you'll get free two-hour grocery delivery. And when it comes to prices, they are usually the same or less than department stores like Whole Foods.
Kroger
Kroger is another retail store that manages supermarkets across the United States. You can shop from over 30,000 products, including meat and produce, and get them delivered the same day or next day.
With Kroger, you can become a delivery driver or a personal shopper. All you need is to download the app and apply for them and get approved.
Once you are a part of Kroger, along with your payment, you'll get perks, discounts, wellness support, continuing education programs, healthcare plans, and career guidance.
Additionally, besides the driver and shopper job, you can also access different jobs in various sectors including health and wellness, manufacturing, little clinic, supply chain, and more.
Postmates
With Postmates, you can browse through your favorite restaurant and choose from a variety of options, including sushi, pizza, burger, burritos, and more.
Besides food, you can also choose to order convenience products and small office goods. Once you've selected the products that you'd like to buy, choose to pick up the order directly from the store or simply choose the no-contact delivery option.
Postmates driver will deliver the product right to your doorstep. So, if you want to become a Postmates driver, you'll need to be eligible for some requirements that are mentioned on the website.
GoPuff
GoPuff is goods and delivery service that operated in over 650 cities in the United States. Primarily, it delivers goods from convenience stores, including drinks, pet and baby products, snacks, household items, and toiletries.
As a GoPuff driver, you'll be the boss as you can work whenever you want and work as much or as little as you want.
When it's time to work, go to a local fulfillment center and wait for order requests to appear. Once you are done doing your job, get paid weekly.
Uber Eats
Uber Eats can be a great way to conventional part-time delivery driver jobs and other temporary jobs, part-time employment, or seasonal work to supplement your income.
All you need to do is to take your vehicle and become a delivery driver whenever you want, either for an hour, on the weekend or throughout the week. However, you'll need to get approved for a few requirements.
Before you accept your order, view how much you'll get paid. Once you are done, get your earnings automatically to your bank account every week.
ASAP
Just like any other app like Shipt mentioned in this article, you can start earning money by working at your own pace at ASAP.
Simply set up your account, take as many orders as you want, and withdraw your earnings immediately. You also have the freedom to work where you live.
And if you are wondering about your earnings, you'll get paid a base amount per order depending on the distance, earn surge or pay during peak times, and tips.
Walmart Delivery
With Walmart Delivery service – Spark Driver shop and deliver orders for Walmart as well as other businesses. You just need a car, a smartphone, and insurance.
Once you've applied, there will be a background check, and whenever your local zone has availability, you'll get notified.
Since you'll be an independent worker, you can work as per your schedule and after you complete a shopping or delivery order, get paid along with 100% confirmed customer tips.
Caviar
Through Caviar, get delivered from your favorite restaurants at any time. You can save time and money by ordering ahead and skipping the fees with pickup.
And if you are new to the gig economy, you might have heard about Caviar's delivery service Courier. So, if you want to become a courier, you'll need to be at least 18 years old, have vehicle insurance, and pass a background check.
Once you become a Courier, you'll get a lot of perks including the ability to work according to your schedule.
Peapod
Peapod is another online grocery delivery service that is operated in numerous US cities. Here, you can order groceries, schedule delivery, and save money with its rewards and discounts.
Once you place your order, a shopper will get the items from the warehouse and deliver them to your doorstep for a fixed fee. You can lower the delivery fee by ordering a greater number of items.
So, it can be a great choice if you want to order larger quantities of groceries. And as a delivery driver, according to Indeed, you'll get paid an average of $13.53 per hour.
Final Words: Apps Like Shipt
So, these are the Ship alternatives through which you can earn extra money in your free time. And since you will be an independent contractor, you'll have the flexibility to schedule your own working hours.
Moreover, you should also check how much you'll are getting paid and other expenses. Hopefully, the above article has helped you find the best service through which you can earn extra money.