Tubi vs Netflix: Which is Better? [2023]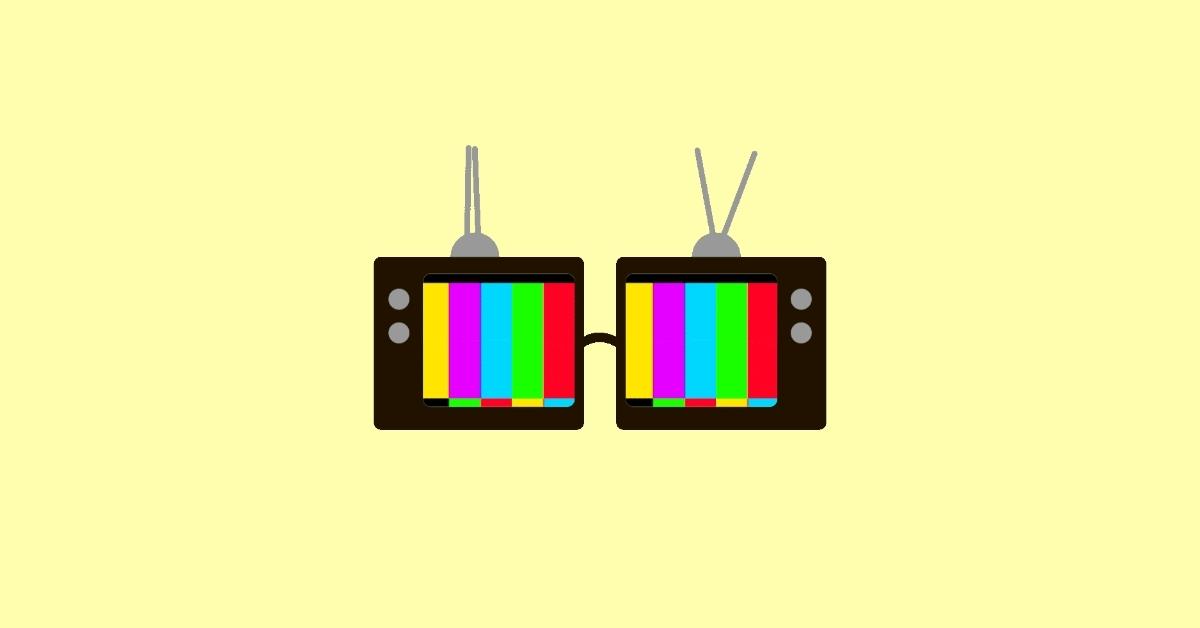 We may earn small commission from the products mentioned in this post.
Tubi vs Netflix: Is Tubi TV better or Netflix the best? While you can stream legendary performances on Netflix, Tubi has everything on its website free of cost for you.
The world is growing in every way including in the industries and the entertainment industry is doing well so far. With a good set of entertainment streaming websites and brands emerging in the world, you simply cannot get bored sitting at your home.
If you are a serious adult – they have entertainment shows for you. If you believe in horror and ghosts – they have the best short stories and series of movies for you. And if you have faith in love – there are a lot of romantic shots, you must not miss.
Tubi and Netflix are two of the most famous streaming websites currently. Both of them have a lot to share with you and help you explore new stories and emotions.
So, do you want to get on this ride with us which will help you decide which one you must choose? Tubi TV or Netflix, which one is the best streaming website for you?
Tubi vs Netflix: Overview
Tubi: Tubi is an American-based streaming service provider owned by the Fox Corporation. It is an ad-supporting website with over-the-top content on its platform.
Tubi TV was launched in 2014, on April 1. The brand's headquarters are located in San Francisco, California. At the start of 2021, the brand reached over 33 million active users per month.
Tubi was an independent streaming website from 2014 until 2022. In 2022, Fox corporation took the position of its parent company. Currently, it has 51 million active users per month.
Netflix: who doesn't know Netflix? Netflix has acquired most of the parts of this world with its endless stories and unique plots. From short stories, and one movie series to all the way 12 to 15 season series, you can find everything on Netflix.
It is a USA-based streaming platform and production company that was launched in 1997 on August 29th. The site has a vast library containing multiple television series and films from almost every genre in this world. Through the productions and distribution deals, it also creates its originals called Netflix Originals.
The name was founded in Scotts Valley, California. Its current headquarters are located in Los Gatos, California, United States. Reed Hastings and Marc Randolph are its proud Founders. Ted Sarandos and Reed Hastings are their current CEOs.
Tubi vs Netflix: Pricing and Plans
Tubi: Tubi TV is absolutely free. There is no such thing as a free trial before the subscription period starts. The streaming website does not ask you for any credit card details or bank account details anytime in your journey in streaming on the website.
On Tubi TV, you can watch many TV shows, Movies, Web series, and Series for free of cost. Its library has a good range of genres. The site is 100% ad-supported, meaning it will neither ask you to pay any amount in the name of a subscription nor it will help you wipe off the ads you will see after, inside, and before the streaming.
Netflix: Netflix used to have a 30-day free trial for its customers but due to some unannounced issues it has stopped its 30 days free trial feature. So, if you wish to use Netflix, you must pay.
Basic Subscription Plan – Basic subscription plan will cost you $9.99 every month. Even if you have a good network connection, you can only stream the content on Standard Definition – SD quality and not HD. The simultaneous stream for this plan is only 1 but you will be able to access every type of content presented on the streaming website.
Standard Subscription plan – the Standard subscription plan will cost you $15.99 every month. You can stream series and movies in high definition – HD quality. The simultaneous streams for this plan are 2 and you will be able to access every title present on the website.
Premium Subscription plan – the Premium subscription plan will ask for $19.99 from you every month. Irrespective of the device you are streaming on, you can stream the content in HD quality as well as 4K ultra HD quality. The simultaneous streams for this subscription plan are 4 and you will be given access to every movie and series present on the site.
Netflix Basic vs Standard vs Premium: Comparison
Tubi vs Netflix: Compare
Compatible Devices
Tubi: you can install and use the Tubi TV application on all of the following:
Google nest hub
Cox Contour
Comcast Xfinity X1
Apple TV 4th generation
Amazon echo show
Chromecast
Android devices such as Smartphones and Tablets.
Amazon fire stick/TV and Kindle Fire tablet.
Netflix: you can get access to Netflix through all the devices mentioned below:
Android devices like Smartphones and Tablets
Apple devices like iPhone and iPad
Amazon fire tablets
Vizio TV
Sanyo TV
Philips TV
Toshiba TV
Sharp TV
Hisense TV
Panasonic TV
Sony TV
Samsung TV
LG TV
Chromecast
Roku
Amazon Fire TV
Nexus TV
Apple TV
NVIDIA Shield Tv
Nintendo Wii
Nintendo Wii U
Xbox one
Xbox 360
Playstation 3 and 4
Nintendo 3DS
Movies and TV Shows
Tubi: Stream thousands of hours of video content from well-known Studios like Lionsgate MGM, Paramount, Warner Bros, and more.
Most popular – Bad girls club with Reality and Drama. Action – Naruto dubbed anime, Action and Animation. Horror – I spit on Your grave. Comedy – Brickleberry, Animation. Family movies like Robots are a few of the latest entertainment shots to arrive in trends at Tubi.
It has content that is not available on other streaming platforms and media. It offers all of this free of cost and the library is vast.
Free and easy from 2017, Time from 2018, Browse from 2020, Complex from 2021, and Crosses from 2021 are a few of the best movies on Tubi. The list of 'Best movies on Tubi' will expand from your side when you visit the website and have a look around.
Netflix: has given this world a whole big section of exciting and amazing movies and series. From documentaries to web series based on novels and book series of amazing authors – Netflix has everything interesting.
Not only you can operate it in every other language, but it has also launched its brand in different countries and developed movies and web series from their origins. For instance, from Indian origin it has developed Betal, from South Korea, it has Squid Game, and from America, it has Stranger things.
Inventing Anna, Squid game, Stranger things, Formula1: drive to survive, Ozark, The Last Kingdom, and The Adam project are few of the latest and most popular topics on Netflix.
Originals
Tubi: in 2021, Tubi TV launched its 'Original' feature where you can watch originals produced and directed by Tubi. Unborn, Romeo and Juliet Killers, and Our original horror are a few of the Tubi Originals.
Netflix: Most of the content on Netflix is Netflix originals. Netflix is a producing and directing company for movies and shows. It has a lot of original streaming on its platform. Apart from that, other famous contents including both movies and TV shows are available on Netflix.
Kids
Tubi: Tubi has a different set of movies and TV shows for your kids. Onyx Monster, Horrible stories, Love, Diana by pocket watch, and more family comedies and cartoons are available on Tubi TV.
Netflix: Netflix has a special feature for Kids. With the help of that feature, your kids will only view the content made for Kids. They will not come across content made for adults and related.
Interface
Tubi: It has a beautiful interface with dark and variant colors interfering with your vision. The map of the website is easy to recall and can be operated easily.
Netflix: Netflix has dark colors – Black and Red combined on its website. Although they are not such a soft combination of colors, almost all Netflix users like the user interface of this website. It surely gives off a Cool-ish vibe!
User Experience
Tubi: There are a lot of things about Tubi that its customers love. First of all, it is not asking for a subscription to get access to all the content on the website. It is free of cost and although it is 100% ad-supported, users can still cope with it because good content in the entertainment industry is being displayed for free.
Netflix: Netflix users are in love with the brand. Not only does it create legendary movies and TV shows, but it has also given multiple Gems in the world a chance to act in the movies and TV shows and showcase their talents. Overall, people are having a truly good impression of Netflix.
Peacock TV vs Netflix: Complete Comparison
Netflix vs Sling TV: Complete Comparison
Final Words: Tubi vs Netflix
To conclude, if you wish to go along with the genres of Tubi TV because you do not wish to spend money on subscriptions, Tubi TV is your best choice. But, if you can spend a few bucks on subscriptions and streaming, Netflix can be the best option you have got.
Frequently Asked Questions
Is Tubi TV better than Netflix?
We won't say it is better than Netflix, but if you wish to stream without spending a single penny, then Tubi TV is a good choice for you, as Netflix requires a subscription.
Is Tubi owned by Netflix?
No, Tubi TV is not owned by Netflix. It works as a subsidiary company under Fox corporation.