Offerup vs eBay: Which Is Better For You? [2023]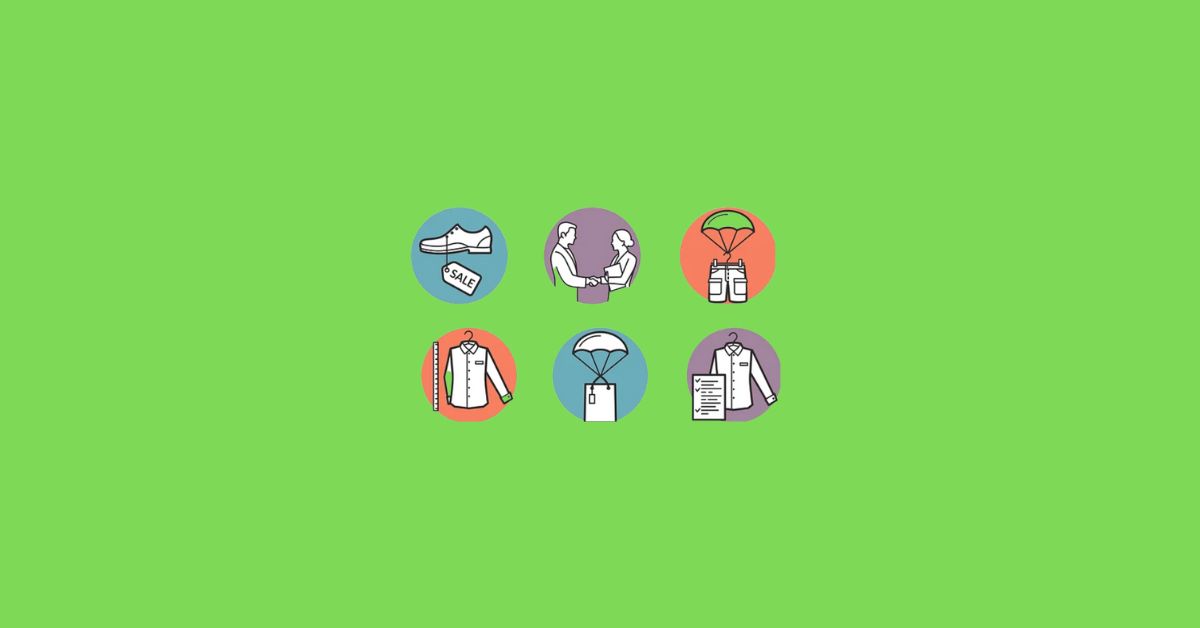 We may earn small commission from the products mentioned in this post. visit here for more details.
Offerup vs eBay: In this article, we are going to talk about the two well-known popular sites which project the marketing of products as well as offer sales execution. The two well-known sites are Offerup and eBay. 
By the end of the article, you will get all the details about Offerup and eBay and what it is, how it works, and the pros and cons with an overall comparison of Offerup vs eBay.
Offerup vs eBay: What is Offerup?
Offer is an app and website which allows you to buy and sell stuff online, worldwide, and also on a local base. It is similar to eBay and works the same as it.
Offerup also promotes the small and local businesses to make them grow into big companies. It allows local stores to set up a selling site with Offerup and sell their products via the Offerup app and website. 
Offer has a very friendly user interface which allows local sellers to expand their business with easy clicks and tricks in-built apps and websites too. Both newbies new buyers and new sellers can easily use the app without user manuals.
How Does It Work?
To use Offerup for selling and buying facilities you simply have to create an account with Offerup via installing their application or through their online website.
It works via both ends where it provides a selling platform for businesses and local sellers to list their products down for sales and allows buying platform for the customers to buy from Offerup.  
For Sellers
To sell your product, firstly create your seller account with Offerup app and look forward.
Once the account is created, then click a images of your products and after selecting which photos to keep as product images, then you have to write a description explaining your product. 
Once you have completed the short description regarding your product, then you have to price your product with shipping costs, and without if you want to provide free delivery.
After that, you can choose the category of the product and list it on the selling page.
When the buyers will look at or like your particular product, they have an option to message you via in-built messenger to ask any queries or to agree with buying option.
If the buyer is agreed with the price, then it will be in your hand and the buyer's hands to decide the time and delivery option.
The payment option is provided by two methods where one can choose the cash at the time of delivery or choose payment via PayPal after delivery or before delivery for security.
For Buyers
Buying with Offerup is the easiest and safest platform to buy from.
All you have to do is, create an account with Offerup or login in using your Facebook account.
Once your login procedure is completed, then you can go to their shopping app or website to shop or buy your particular requirements.
To shop, you can choose via categories or search it with the search bar.
Once you have selected the product you want to buy or want to ask queries regarding the product, then you can use their in-built messaging app where you can easily connect with the seller. 
After agreeing on the price deal and solving all your queries, you can then select the time and date, and location of delivering the product.
Once that is decided, then you can choose how you want to pay, cash at the delivery, or payment via Paypal.
Pros of Offerup
It promises to be 100% sure and safe.
It is a full-fledged free-to-use app for buying and selling options.
It offers a platform to earn money as a reward for selling your unwanted stuff and things.
No listing fees are charged by Offerup to list your product.
It offers infinite item listing on the app.
It also supports payment via an in-built connection offered with Paypal.
Cons of Offerup
If you have chosen to ship the product then you have to pay extra for the delivery. 
It is a location-based selling platform and hence boundaries can be limited. 
Offerup vs eBay: What is eBay?
eBay is the largest online website which is being used by more than thousands of small businesses to sell and resell their products via their platform. 
eBay is available worldwide and you can ship your products around US, UK, and Australia and more than 190 eBay markets around the globe. The website is free to use for buyers and sellers as well. 
Buyers can free get registered with eBay o shop from their website and even sellers can open their accounts freely with eBay. eBay offers free listings of their products up to a certain number, after that sellers need to pay for their product to be listed with eBay.
How Does It work? 
Currently, it offers products more than 1.3 billion which are listed by sellers on eBay. PayPal is partnered with eBay to secure and protect online payment proceedings and transactions.
For Sellers
To sell your product on eBay, you don't need any special skills.  Firstly you have to create your account with them and log in to their website. 
It has steps of instruction to list your product down with eBay, you simply have to follow that.
You will need to click photos of your products with a short description to describe your products.
Then you can choose the category of the product to label it in and set the price for the same.
After pricing, you can send the final command to list it with other products, and it's done.
Within a few minutes, your product will be listed on the shopping list on eBay.
For Buyers
Buyers, there is no need for a long procedure to be done.
All you need is to create an account with them.
Enter your delivery address, mobile number, email address, and shipping details.
Add your card and payment options to your account.
Once everything is set up well, go choose the product you want to buy.
After choosing select the mode of payment and that's it.
It provides real-time delivery tracking in-built with the app so look out for the updates.
Pros of eBay
It offers a shopping experience with top brands with low prices and free shipping etc. 
eBay is a global market and hence you can easily grow your brand and small businesses on the global market level. 
It also provides in-built order tracking app to track your orders in real-time. 
eBay provides discounted deals on clothes, yoga, cricket, etc, and many more. 
It also has an easy return and refund policy for its users. 
Cons of eBay
After a certain time and growth, the sellers are charged fees to list their items with eBay. 
Comparison Summary: Offerup vs eBay
| | | |
| --- | --- | --- |
| Features | Offerup | eBay |
| Marketplace | Offerup is for the local marketplace. | eBay is for the global marketplace. |
| Shipping and Delivery Options | It has to be fixed between buyers and sellers within local boundaries. | It is globally available in the UK, US, and many more.  |
| | | |
| Brands | Finding top brands on Offerup is quite next to impossible. | On eBay, you will get top brand products easily with discounted prices. |
| Free Listings | Offerup provides an infinite free listing of products for sellers. | eBay offers free listings with a limited number of products, after that to list your product, you will need to pay a fee. |
| Fees | Offer has very minimal fees compared to eBay. | eBay is costlier in the fees section when comparing it to Offerup. |
Final Verdict: Offerup vs eBay
Overall, if we compare Offerup vs eBay, eBay wins in every situation. eBay is said to be the largest platform in every possible way be it in top brands, global marketplace, shipping deals, discounted deals, and much more.
Offerup is a good option if you just want to sell your items in the locality without more shipping costs and effort. But if you are thinking to expand your business and make a stable stand in the global market then eBay is a great option.
Hence in long run, if we see Offerup vs eBay then eBay is a great option for every possible direction. It doesn't require delivery management, and hassle for the buyers and sellers to have one product at home. 
For the small businesses, expanding and growing is the biggest goal and with Offerup you may not be able to complete the same. eBay still promises a good future for the long run of small businesses and supports them to make a good leap in the global market.
But if you want to resale your item in the locality with cheaper price deals and bargains, Offerup still does a good job than eBay does so because eBay has new products with discounted prices and buyers prefer new products over resale items.
Even in popularity, eBay is stated to be the number one website to buy electronics, goods, and collectibles online rather than Offerup. Offerup is still growing and working hard to make it huge like eBay and hence eBay is preferable. 
Mercari vs OfferUp vs Letgo: Which Is Better For You?[2022]
10 OfferUp Alternatives, Sites + Apps like OfferUp [2022]
StockX vs eBay: Which is Better? [2022]
Mercari vs Ebay vs Poshmark: Which is Best in 2022?
Wish vs eBay: How Do They Compare? [2022]
FAQs
Who owns Offerup?
Nick Huzar is the founder of Offerup who has found a mobile-driven local marketplace for buying and selling facilities provided in the locality. 
Who owns eBay?
Pierre Omidyar is the founder of eBay and his hands are behind this largest platform to buy electronics, clothes, collectibles, and fancy products from. 
Which is best among Offerup vs eBay? 
As seen in this article, eBay wins almost in every phase with Offerup but only one thing which is a drawback on eBay;'s side is the website is tough to crack and fees are comparatively more than eBay. 
Which is cheaper among Offerup vs eBay?
Offerup is meant to be cheaper with fewer features than eBay because eBay is a huge platform compared to Offerup and hence the fees for using the same exclusive features of eBay turn out to be more costly than using Offerup.