6 Apps like Remind & Remind Alternatives for Parent Communication [2023]
We may earn small commission from the products mentioned in this post. visit here for more details.
Apps like Remind: Remind is one of the best school and students communication apps that is rated highly by many Teachers.
However, the application may not be the accurate app that a teacher and school require. Hence, in the following article, we have presented apps like Remind!
What is Remind? How does it work?
Remind is an application made for quick reminders by Teachers. You can have small conversations and the basics through this application. And it takes care of the conversations between a student and a teacher. Whatever the time is and whichever place you are in, this application will make communication all very easy for all.
The initial stage of using the Remind app asks you to make an account and sign in. Once you have your account in hand, you can invite members through a link, which has a five-number code.
You can either send a message or email it to the people you want to add. If the link is not working, you can use the class code. Once you have all the members added in, you can start with the class preparations.
Bloomz
Bloomz is created to make communication between schools, teachers, and districts easy. Over 30,000 schools use and trust the application.
So, if you wish to connect everyone in one place, blooms can be at your rescue. It has some amazing features like dashboard reports and statistics for what, who, how, when, etc expects.
How does it work?
Visit the Play Store on your cell phone.
Search for the application.
Download the app for free.
Create an account with the usual steps.
If you are the head, create a classroom or Group.
Alter the filters and make them according to your preference.
After the setup is completed, share the link or code with the people you want to add to the room.
Key Features:
The application allows you to connect with certain groups while keeping your shared data 100% secured.
You can share the link that is generated by the manager with a wide range of people. In case the link is not working due to technical issues, the codes mentioned can be considered.
The application has access to over 108 languages. Along with that, the original message which was translated is available for viewing.
Pricing and Plans:
It has a Free Version. The Premium Version will cost you $7.99 per month and is billed annually.
ClassDojo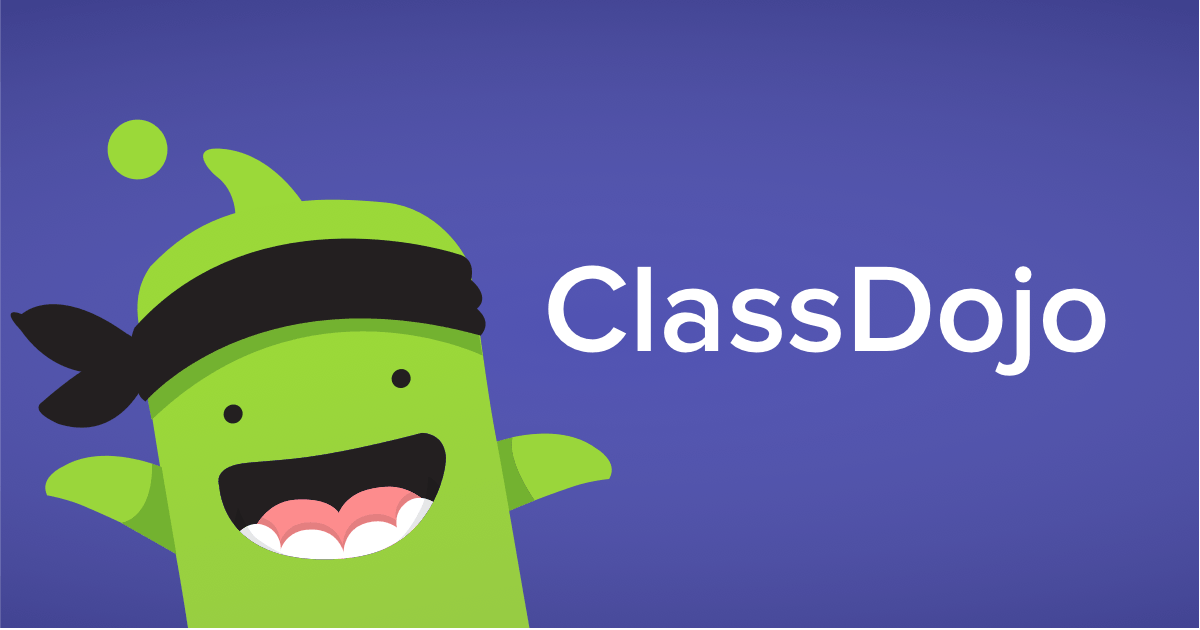 ClassDojo is one of the best apps like Remind that is specially developed for schools. It helps teachers and students to communicate with each other easily. The families can also check what is going on in the classroom/s by viewing photos, videos, etc through the app.
The main feature of ClassDojo is that it does not limit you to adding members. The class size is unlimited, and the price is free. The management of the app is simple. One without experience in using online tools too can use this app.
How does it work?
Download the application with the help of the Play Store.
Create an account by following the common steps.
Create and set up your classroom/s.
Make changes in the room/s According to your preferences.
Add Students.
Key Features
The application allows you to send mass messages to students and their parents.
An option for push notifications is available.
Students can message the teachers and reply to the messages too.
Websites and applications can be blocked if the content is inappropriate or something goes wrong.
It reports the progress of the lessons taught and other information.
Teachers can share their content libraries like the list of lessons, the list of questions and answers, etc.
An option for presenting the notes and other knowledge is available.
Both the options for student Assignment Distribution and Collection are present.
Teachers can create an in-app quiz for their students.
A screen-sharing option for both teachers and students is available.
Pricing and Plans:
Free and Paid Plans
7 Best Apps Like Class Dojo to Manage Your Classroom [2022]
8 Best Coding Apps for Kids [2022]
ClassTag vs Remind: Which One is Better? [Comparison 2022]
Klassly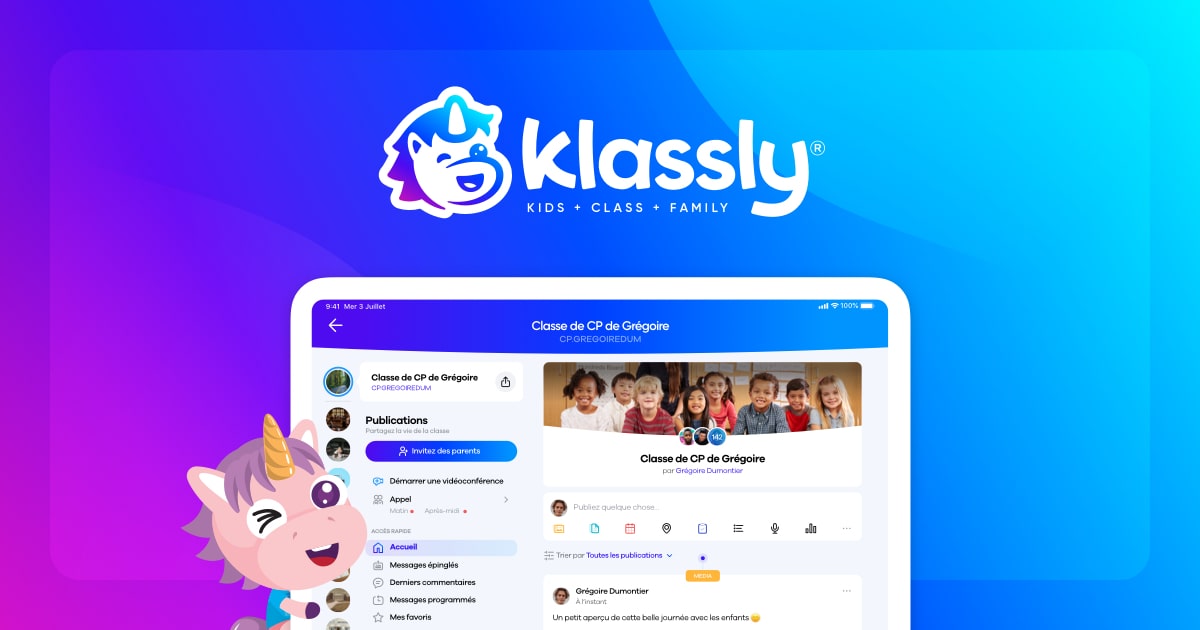 Klassly is a modern form of communication involving families with education. The application is free. Teachers can share knowledge through interesting modes such as polls, homework, pics, videos, voice memos, etc.
You can download the application from the Apple store for Apple devices and Google Play Store for Android devices. According to the reviews, Klassly is a convenient app that engages parents in their kids' school life.
How does it work?
The first step involves the usual procedure of downloading the app on your smartphone.
Teachers can create an account without minutes.
After the classroom is created with alterations done, it is time to invite the students.
Teachers can pass a form letter to fellow parents to help them join the app.
Key Features
Through the private chat option teacher's camp messages the parents or the cage for important discussions.
The video conferencing feature helps teachers to talk face-to-face with parents and students.
The appointment option makes scheduling important dates easy. Teachers can manage certain dates like PTA meetings through video chat without hustle.
Management for homework is done efficiently. Without teachers putting any extra effort into homework, the distribution of assignments and collection of the same is done through an automatic system.
The Application has safe walls to keep every data secured.
Pricing and Plans:
Klassly has a Free Version. The paid plans are – Basic costing $59 and full costing at $99.
Classtag
ClassTag is here to help teachers perform easy communication with their students. The application allows parents to take a look at what is going on in their children's classrooms. The Application is free to use.
ClassTag has over 25,000 schools using the application to connect with about 5 million Families. If you wish to merge your ClassTag account with your Google account, that is possible too. The Application is easy to operate and a non-experienced person can handle it too.
How does it work?
Download the application through App Store or Google Play Store.
Open the app and create an account.
Teachers have access to all the filters, they can alter their classrooms according to the class type/s.
After our classroom is prepared teachers are supposed to invite the students and parents via text message, email, or code.
Key Features:
With the help of ClassTag, teachers can share reminders and announcements with both parents and students. Reminding them about class tests notes submission, assignment submissions, etc can be done within minutes
Through this virtual model, teachers, and students will have fun while learning and teaching.
ClassTag is available on both Apple and Android devices. Parents, teachers, and students can access the application through every device.
The direct messaging feature on ClassTag allows teachers to send messages through text messages or email directly.
Teachers can share the screen with one touch.
The application can set a date and schedule a conference or parent-teacher meeting.
The calendar in the app can help manage the dates and events.
Pricing and Plans:
Is it a Free application. But, if you want to try the Premium plan then it costs $3.99/month or $23.00/year.
ParentsSquare
If you are searching for an app that connects different groups like families, schools, and students into one place for communication, the ParentSquare can be of your help. It is an easy-to-use interface that connects several platforms for easy learning.
ParentSquare's Prime Tools called Canvas and Seesaw help teachers to show the families their kids' progress. Assignment submission, instructional resources, grades, etc are displayed in front of them.
How does it work?
Parents are supposed to download the application first.
The next step involves them opening the application. The application then will automatically generate an account for them with the help of a Phone Number and Email address registered at the School.
Parents have access to filters – the way they should be notified.
At Times when the parents do not remember which email or phone number is attached, they can contact the school and either change the details or get the details of the Number and Email.
Key Features:
Parents can receive messages from teachers via text messages, notifications, or email, whichever type they have chosen.
There is a translation tool that translates the messages if they are in another language between staff and parents.
Parents have an option to choose if they would prefer to get the information right after it arrives or all the notifications at once at 6 in the evening daily.
The option of direct messages between teachers and parents keeps the conversations confidential.
Pricing and Plans:
ParentSquare costs $30,000/feature. No Free version is available.
Edmodo
Lastly, we have Edmodo on our list of the apps like Remind. It is a free application made for teachers and students which is a Facebook-like learning program used by teachers to manage their classroom/s virtually.
The app is easy to use and does not require any experience. With a few simple steps being followed, teachers, students, and parents can gather in one place and communicate.
How does it work?
Set up a classroom and alter it according to the classroom requirements.
Send an invitation to all the students through codes, Handouts, or Emails.
Welcome them with a delightful message and start communicating through the same mode.
Start your first class after everything is prepared and it is time.
Key Features:
The application can generate polls for students.
It can hold discussions to discuss online learning between teachers.
The application works according to the user, you can personalize the filters according to your needs.
Teachers have the authority to award different badges to students in their classroom/s.
The Admin account activation is free of cost.
Edmodo not only connects Students and Teachers but also Administrators and Parents.
Parents can have a look at their kids' progress.
Pricing and Plans:
Edmodo is a free app. But, if you wish to use the premium features then the plans available are – Single Class = $80 or Approx = $55 per year.
Final words: Apps like Remind!
The internet has a lot of useful apps for schools. Especially with the pandemic entering our lives out of nowhere, communication needs to strengthen between schools and Students. To prevent issues from arising because of a lack of communication, apps like Remind should be used.
Find My Kids App Review: Does it Really Work? [2022]
FAQs
What are the Best Apps for School?
Edmodo, Khan Academy, Duolingo, Google Keep, ParentSquare, Klassly, ClassTag, and many more Applications can be useful for virtual communication regarding school affairs.
Which are the Best Reminding Apps?
Apps like Microsoft To-do, Rembo, Wunderlist, nTask, Todoist, and BZ Reminder can be good Reminding Apps.
Which is the easiest Reminding app for both Androids and iOS?
Google Keep, Todoist, Any.Do, Wunderlist, and Remember the Milk are a few of the easiest Reminding apps.