7 Furniture Stores like All Modern to Customize Your Home! [2023]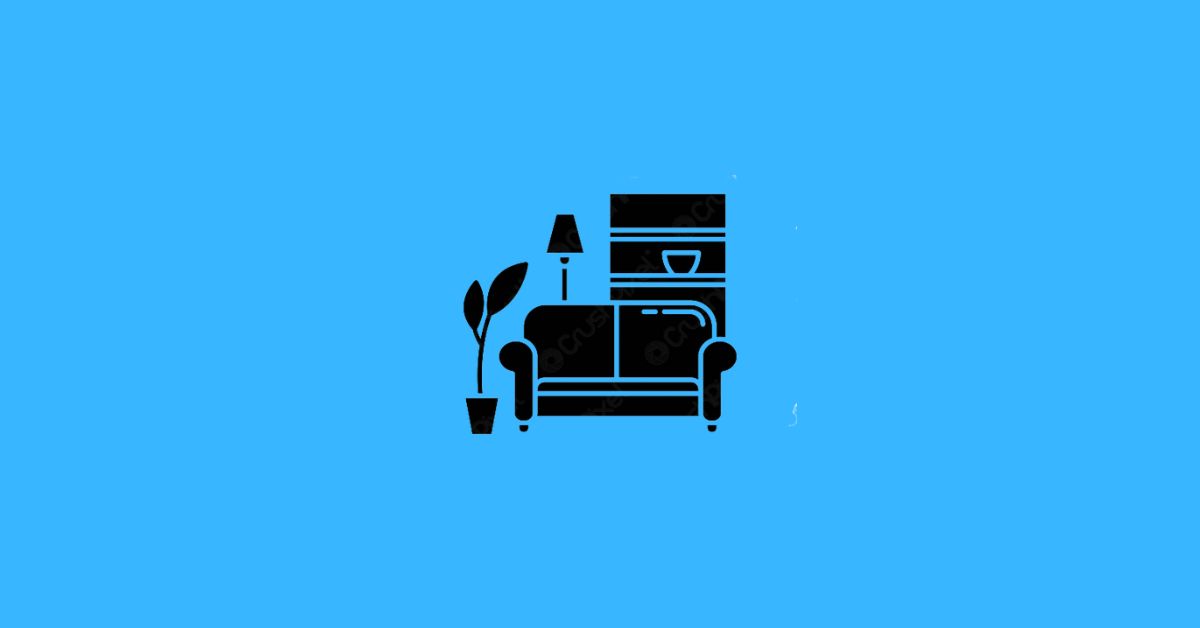 We may earn small commission from the products mentioned in this post.
Stores like All Modern: Are you looking for a home edit? The All Modern and its six alternatives are here to save you the hassle of enduring endless struggles to find the right furniture for your aesthetic.
About All Modern
The next evolution in modern interior design, The All Modern leaps further into bringing modern furniture into our homes. The best modern design is in the palm of your hand. AllModern makes shopping for your furniture easy and inspiring.
The classy collections on the website provide its visitors with ample options to choose from in the categories of Furniture, Outdoors, Lighting, Decor, Rugs, Bedding, Bath, Kitchen, Storage, Kids, and a special corner for Inspiration if you're running out of ideas.
So, if this store is getting you browsing, here are some All Modern alternatives that will surely impress you!
Joss and Main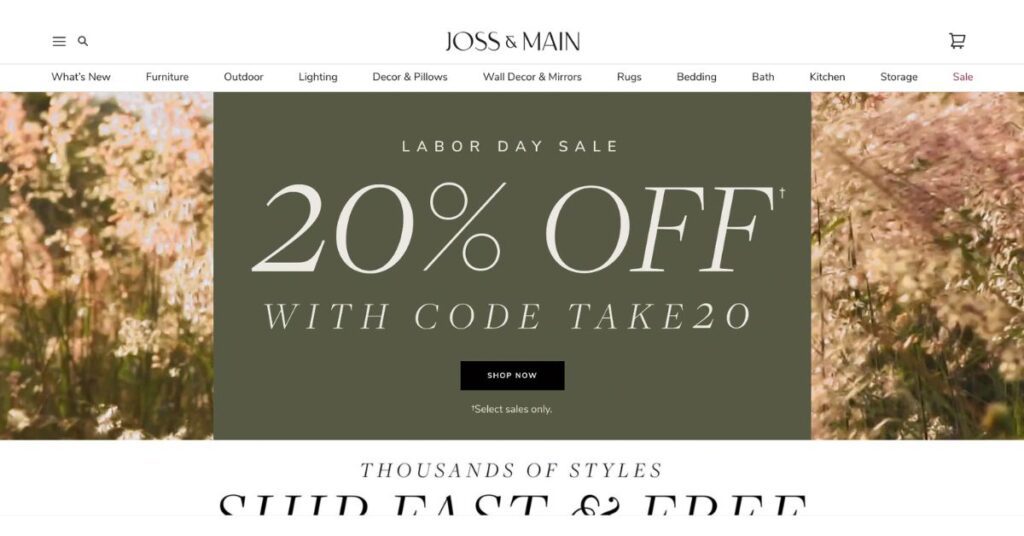 Part contemporary, part classic, Joss and Main brings out the best in your home with their designs. The Wayfair e-commerce brand Joss & Main combines gorgeous style with unbeatable savings.
Their team, which consists of buyers, designers, marketers, engineers, merchandisers, and analysts, collaborates to offer home decorators the best online selection of year-round essentials and constantly-evolving discounts. The guarantee they uphold, 'Your lovely home, for less.'
Joss and Main is part of the Wayfair website chain, which includes the All Modern. So, the website layouts seem a little similar. But, the collection differs in terms of design and aesthetics.
Highlights
Labor Day Sale with 20% off entire product catalogues and free shipping on orders above $35!
The Fall Edit: for the fall-obsessed decorators and their styling needs.
Inspiration Section to see what all products are having their moment right now.
Segregation of products based on their immediate availability to be shipped, and top ratings.
On-the-house design services, enabling you to collaborate with professionals and achieve your vision!
Categories:
Furniture, Outdoors, Rugs, Decor, Kitchen, Storage, Bath, Bedding, Mirrors, and Wall Decor.
Birch Lane
Another one of the Wayfair stores, Birch Lane treasures the classics and promises their customers furniture pieces with a vintage touch.
The store has elaborate lookbooks and catalogs for every style of design the visitors may want to flip through, ranging from Coastal, Farmhouse, Traditional, and Rustic.
This All Modern alternative is perfect if you're looking for historic-looking furniture pieces in your casa!
Highlights
Fall and Labour Day sale with 20% off selected products.
Shop by Room feature to cater to personalised needs. This includes rooms like Kitchen, Living, Dining, Bedroom, and Entryway.
Fall Lookbook and Thanksgiving Preview are perfect for theme-decor homes.
They give out free, collaborative design services provided to you by professionals.
Categories:
Furniture, Outdoors, Rugs, Decor, Kitchen, Storage, Bath, Bedding, Mirrors, Room Ideas, and Wall Decor.
Hayneedle
One of the top online stores for home furnishings and décor is Hayneedle. Hayneedle.com, a member of the Walmart family of brands, is expanding at an unheard-of rate and fosters teamwork and professional development.
With its inspiration cup overflowing, the store is full of intelligent segregations to provide its visitors with the assistance they may need to bring their Pinterest decor dreams to life.
Highlights
Early Labour Day Sale and free shipping on ALL ORDERS!
Explore inspired spaces with 'Shop This Look', where all products in the pictures are linked.
Explore your styles for less with discounted products and collections.
Star Power: Catalog of the highest rated products on their website.
#HayNeedleHome: Your chance to get your interior decor featured on the website.
Categories:
Outdoor, Furniture, Rugs, Decor, Lighting, Styling, and Inspiration.
Wayfair
Wayfair is the perfect destination for all things home across all budgets and styles. The brand promises to help in your journey of creating a home wherever you go and belong.
This All Modern alternative is descriptive and user-friendly with bright colored accents guiding you to the discounts and offers that will tempt you into buying furniture even if your home is flooding with stuff already.
Material Gworl Era, here we come!
Highlights
Labor Day Sale with 70% off selected products!
Free Shipping on orders above $35.
Refresh to Remodel: Giving customers the perfect replacements for their older furniture. Revamp never looked so affordable!
Shop their exclusive brands like Kelly Clarkson Home, Steelside, Sand and Stable, Three Posts, Mercury Row, and Sol 72 Outdoor.
Categories:
Furniture, Outdoor, Bedding and Bath, Decor and Pillows, Rugs, Lighting, Home Improvement, Appliances, Kitchen, Babies, and Organisation.
Article
Mid-century, contemporary furniture needs? Article is the answer! Article offers unique, modern furniture with exceptional attention to detail and reasonable prices. They deliver gorgeous, high-quality furniture at a fraction of the price of traditional retailers, with credit to their innovative direct-to-consumer business model.
This website is briefer and easy-to-use as compared to All Modern Shop and is the best alternative if you're looking for intricate furniture with loads of design resources to keep you inspired.
Highlights
Article for Trade: Join the Trade program if you're an interior designer, architect, residential contractor, or home stager to get discounts, specialized support, and other exclusive benefits.
Design Resources: A spruce, and a zhuzh. This is for you to constantly be awed by the possibilities of designing a space.
Free Interior Designing services to help your home become the castle of your dreams.
Shoppable Rooms: Affordable products that complement each other perfectly and fit right into your mood boards.
Guides on Planning your room: Measure twice, order once. Concerns about layout and color selection are answered by these hand-picked posts. 'Find your Perfect Sofa,' 'How to measure your Room,' 'Order Complimentary Fabric Swatches,' and 'Guide to creating Multifunctional Rooms' are some step-by-step guides.
Categories:
Sofas, Tables, Bedroom, Storage, Outdoor, Decor, Bundles, and Rooms.
West Elm
West Elm sells contemporary furniture and home goods with attractive patterns and hues. With West Elm's home decor items, you too can create a stylish environment.
The chic, minimalistic collection is sure to make you give your home an upgrade, whether it's been years or mere days from your last renovation!
Highlights
Good for people, good for the planet: The brand claims that 60% of all its products are part of at least one of its sustainability initiatives.
Exclusive collections are hand-made by their craftspeople in Brooklyn.
Promoting the maker movement locally to support local economies and aspiring designers and artists, particularly in underrepresented areas.
Free Design Services for manifesting your dream home into a beautiful reality.
Gifts Section: Perfect for the clueless gifters and some last-minute house warming shopping.
Categories:
Furniture, Outdoors, Gardens, Pillows, Decor, Kitchen, Dining, Lighting, Rugs, Mirrors, Art Decor, Bedding and Bath.
Castlery
A furniture lifestyle brand with a focus on digital, Castlery's goal is to produce furniture of the highest calibre and aesthetic appeal while enabling each client to design a space that inspires them. A setting where they can flourish and truly be themselves.
Highlights
Give $100, Take $100: Give your friends $100 off and you'll get $100 off after their first purchase of $1000 or more (once their order is delivered and the return window is closed)
Castlery US Virtual Tour: A 360 virtual space for you to visualise all your desired products from the comfort of your own home.
Summer Begins at Home: Discover unique styles that can turn your home into a dreamy getaway without the need for overnight bags. Encourage new ways of living with your house. Summer, all year!
Shop the Look: Need picturesque remodelling ideas for your home? Explore Castlery's carefully curated spaces to see what a home can be.
Categories:
Chairs, Beds, Storage, Furniture Sets, Outdoor, and Accessories.
Conclusion: Stores like All Modern
You asked, and we delivered! We hope this guide helped you in finding the perfect All Modern alternative for your furniture and interior designing needs.
Whether you're a decorator, a designer, or just an individual looking to take their decor journey outside the Pinterest board, this article is the perfect way to go about choosing your best fit!
6 Online Furniture Stores like Joss and Main You Can Try! [2022]
7 Similar Stores like Pier 1 To Buy Online Furniture [2022]
8 Best Stores like Room and Board for Modern Furniture! [2022]
7 Best Stores Like Ashley Furniture to Furnish Your Home With [2022]
7 Amazing Stores like At Home To Furnish Your Home [2022]
FAQs
Is All Modern the same as Wayfair?
There are other Wayfair locations as well. It also owns Birch Lane, Perigold, All Modern, and Joss & Main. The main hub website, Wayfair.com, is where you can find the majority of the company's products, including furniture, appliances, and that ridiculous one-person sauna that went viral.
What kind of style is West Elm?
West Elm has gained a devoted following for its furniture and accessories that combine modern materials with classic mid-century shapes in rich textures since its founding 15 years ago. West Elm has become the go-to source for the modern-decor enthusiast.
Where are All Modern furniture pieces made?