RoboKiller App Review: Does it Really Work?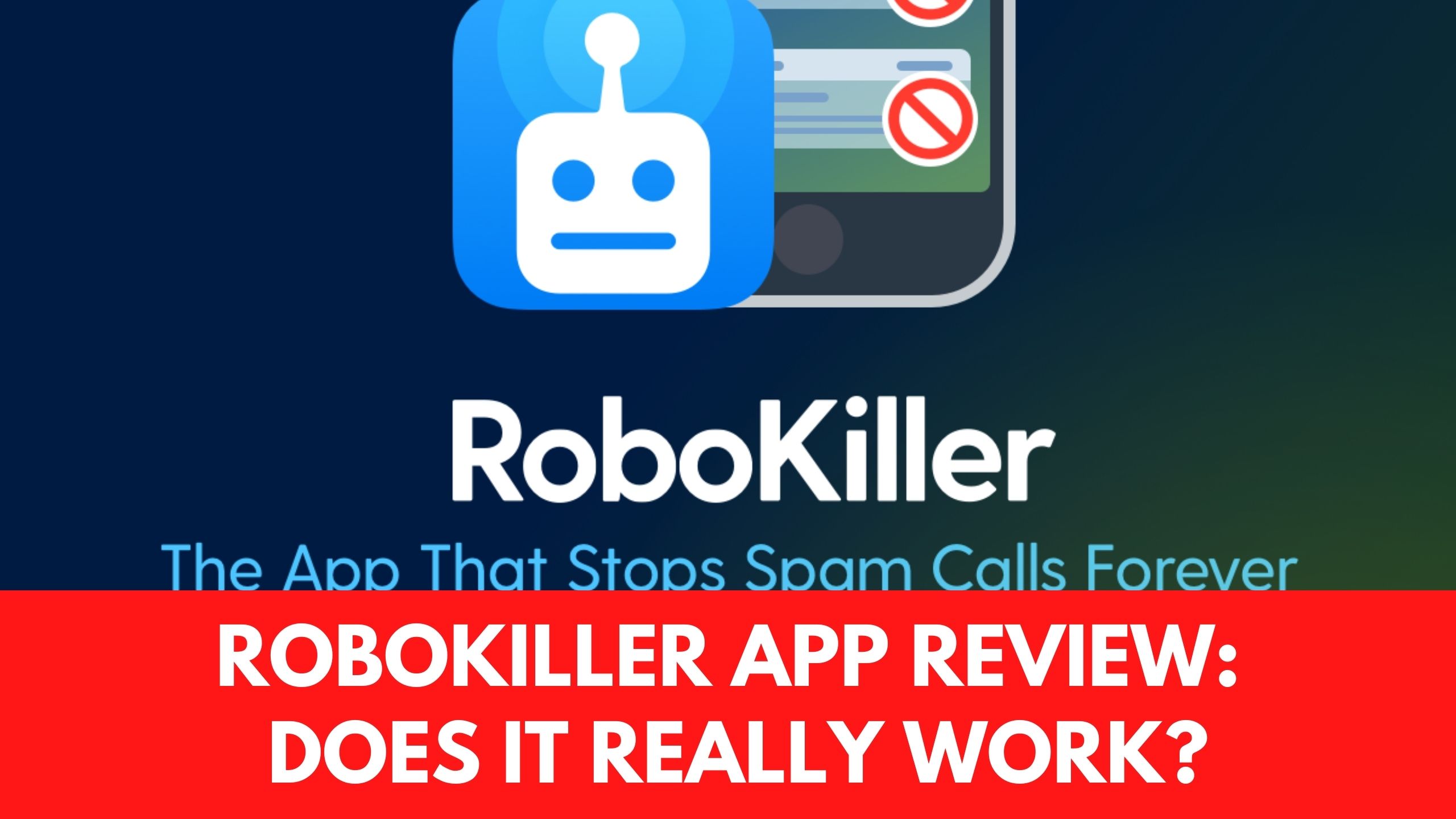 RoboKiller App Review – Wondering what RoboKiller app is? Want to know what are its features, pros and cons? Thinking whether it is legit or not? Don't worry, you're at the right place! In this article, we'll let you know everything about RoboKiller app.
Usually, Android and iPhone come with in-built features of blocking certain phone numbers. Numerous third-party apps like RoboKiller, Hiya: Spam Phone Call Blocker, Truecaller, and YouMail Voicemail & Spam Block also tends to block telemarketing calls. Check out the guide below for RoboKiller app review.
RoboKiller app review: Let's begin!
RoboKiller is a spam call blocker which assists you control incoming phone calls by automatically blocking and adding any unwanted caller to the blacklist. RoboKiller itself states that "No spam call can stand a chance when RoboKiller's call blocking algorithm comes into play." Any unwanted caller or phone call with an unknown caller ID, robocall, telemarketer will be marked as spam with the help of a number blocking audio-fingerprinting technology.
Its Answer bots feature is pretty hilarious. They are outbound recordings which will answer the phone for you. You can use the several answer bots which come with the app, or just simply create your own answer bot. You can opt for several answer bots like Random, spoiled child, default answer bot, Morgan Freeman, Nonsense and much more.
Pros
Free 7-day trial
Incredibly entertaining and gratifying
Cons
Sometimes Answer Bots are not really reliable
Plans and Pricing
RoboKiller offers both free and paid plans. To get advanced features, you can subscribe to its paid plan that costs $3.99 per month or $29.99 per year or $39.99 for 2-year subscription. It also offers a 7-day free trial.
Interface and Performance
RoboKiller has a very simple, clean and easy-to-use interface. It offers several features, including SMS Spam Protection, Personal Block & Allow Lists, Spoofing protection, Recording a spam call, Analyze each unique voice, and much more. Its call blocking algorithm intercepts any incoming spam call within 0.01 seconds ensure that your phone never rings.
Features
Spammers are directly added to the spam call blocker's blocklist without bothering you.
Protect yourself from a scam by blocking phone calls that you don't want and keep the number blocked for as long as you want.
It reduces the unwanted calls up to 90% in the first 30 days by utilizing the spam filter.
You can also temporarily disable spam blocker if you're expecting an important call an unknown number, and can block later when you're ready.
Blacklist updates automatically to make sure the most up-to-date protection and blocking even the sneakiest scam call.
Its "neighbor Spoof Blocking" feature watched for phone number that are similar to yours.
Choose from a library of hundreds of hilarious Answer Bots to get your robocall retaliation and fight back in contrast to scammers.
Track emerging spam call trends in your area and help others by reporting addition information regarding phone scams RoboKiller has blocked.
It is available for both iOS and Android devices through Apple App Store and Google Play Store respectively.
The Competitors
Here is the list of RoboKiller competitors that are worth considering:
Truecaller – Identify & block spam calls or SMS
Hiya: Block Spam Phone Calls – Get free spam alerts and block fraud phone calls
YouMail Voicemail & Spam Block – robocall blocker, visual Voicemail blocker & call blocker
TrapCall: Reveal No Caller ID – For Scam, Spam and Anonymous caller
Final Verdict
RoboKiller has a lot of good reviews in both Google Play Store and Apple App Store, so it is legit and genuine. We hope the above article on RoboKiller app review has helped you to know everything about RoboKiller app.
FAQs
How much does the app RoboKiller cost?
RoboKiller costs $3.99 per month or $29.99 per year or $39.99 for 2-year subscription.
Is RoboKiller free and safe?
RoboKiller offers a 7-day free trial and it is completely safe to use.
Does RoboKiller block legitimate calls?
RoboKiller will only block spam calls that are in their global blacklist of spam numbers, and will not block all callers that aren't in your contacts.
Why is RoboKiller not blocking calls?
There might be chances that there is an issue receiving VoIP calls on your phone.
How do you get RoboKiller for free?
RoboKiller is a free to download app. A subscription is needed to use the service, nevertheless you can try it out free for 7 days.
You may also like: