MetaMask vs Coinbase Wallet: Which Is Better For You? [2023]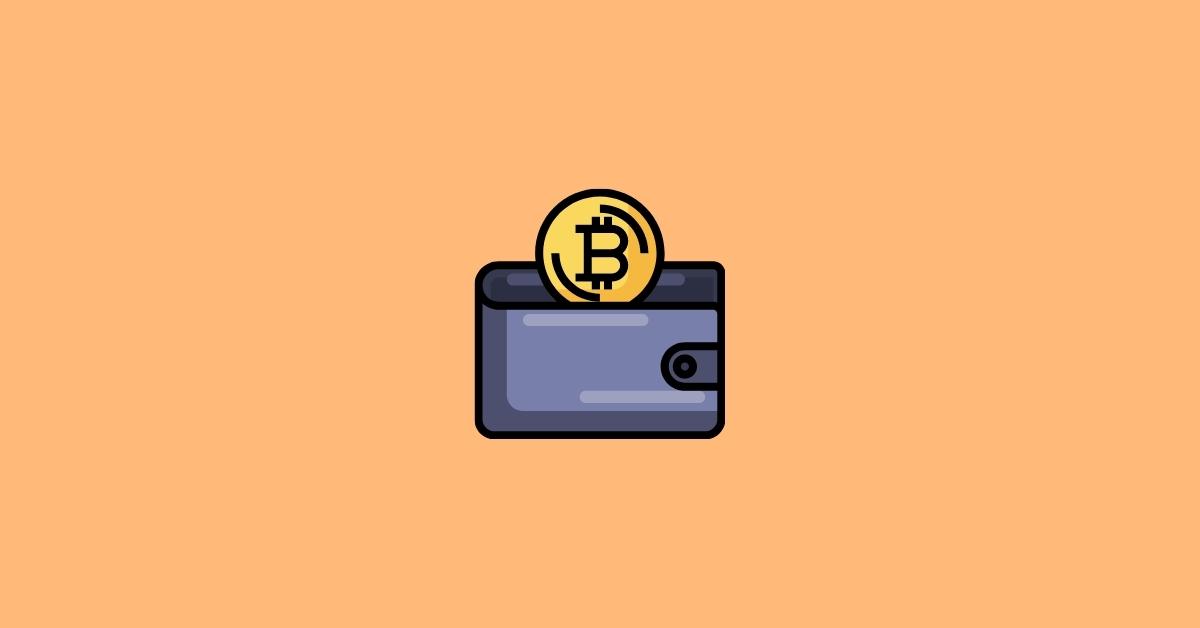 We may earn small commission from the products mentioned in this post.
MetaMask vs Coinbase Wallet: If you are confused between MetaMask and Coinbase Wallet, look no further! In this article, we will assist you in choosing the best crypto wallet by discussing the MetaMask vs Coinbase Wallet comparison, including product overview, how they work, security, supported currencies, and more!
The past few months have seen a significant increase in cryptocurrency, and it still continues to grow in popularity. And with the best wallet, you can easily store and manage your crypto portfolio.
So, if you are looking to buy and store your cryptocurrency, you've come to the perfect place! Without further ado, let's jump on to MetaMask vs Coinbase Wallet comparison!
MetaMask vs Coinbase Wallet: Product Overview
MetaMask: MetaMask is a software cryptocurrency wallet that is used to interact with the Ethereum blockchain. It lets users access their Ethereum wallets through a mobile app or a browser extension.
You can store and manage account keys, send & receive Ethereum-based cryptocurrencies and tokens, broadcast transactions, and safely connect to decentralized applications.
Initially, it was only compatible with Firefox, Brave, Chrome, and Edge browsers. But now, it has iOS and Android apps to support the browser extensions.
What makes it different from other wallets is its encryption abilities. For instance, private keys and passwords are stored safely with the user only wanting to manage their own autonomous seed phrase.
Moreover, it provides the capability to switch between different major networks and offers the convenience to connect different wallets.
Not to mention, it has grown from simply an Ethereum crypto wallet app to the one that supports multiple tokens and blockchains from large chains like Ethereum to small chains that host smaller NFT crypto projects.
Coinbase Wallet: Coinbase is an American company that operates a cryptocurrency exchange service that is one of the best and biggest cryptocurrency exchanges in the world.
It makes it easier for you to store, send, and receive several cryptocurrencies and is the standalone platform to let you store or secure your own crypto and discover the decentralized web with a Dapp browser.
Primarily, it conducts its business under two different brands – Coinbase Wallet and Coinbase Wallet Pro. And it even helps you to store your crypto assets on your device and manage your own private keys.
Since it is an American cryptocurrency exchange, investors from the US are naturally allowed. Note that you cannot connect Coinbase Wallet to your bank account to buy or sell other fiat currencies.
MetaMask vs Coinbase Wallet: How Do They Work?
MetaMask: You can easily use MetaMask as a browser extension or through a mobile app. So, you can sign up easily without having to provide your personal information to create an account.
Once you have created your account, you'll go to a new page to create a password for your digital wallet and agree to the terms and conditions.
This is called 'seed phrase' which you must remember. Because even if you forget your password, you can use this for the recovery of your digital wallet.
And note that you should not share this seed phrase with anyone else, as anyone with your seed phrase can access your cryptocurrency.
Therefore, it is recommended to note down your 12-word seed phrase somewhere physically or store it somewhere offline.
Next, you'll need to verify our backup phrase. Finally, you can send or deposit currency that is stored by a private key that may be stored locally on your computer.
Coinbase Wallet: Get started with Coinbase Wallet by creating an account with Coinbase! So, to create an account, you must be at least 18 years old, have a smartphone or a computer, a government-issued photo ID, a valid phone number for SMS verification, and the latest version of your internet access.
Now, you can create an account by giving some basic details like your name, email address, and state of residence.
You'll also have to add a payment method so that you can move money into your Coinbase Wallet account. After you have created an account and added a payment method, you are ready to start trading cryptocurrency.
You'll also get to see your portfolio balance and its performance in a selection of time frames like one hour, 24 hours, one week, and one year.
Remember that Coinbase Wallet doesn't support every cryptocurrency in existence, and it only supports many of the most popular coins.
And through its 'Buy Crypto' feature, you can enter a dollar value and place market orders for the crypto you choose.
Fees: MetaMask vs Coinbase Wallet
Fees always play a major role in the crypto world. Because they make up the larger part of the companies' income by charging for payment services, as well as crypto exchanges. Thus, check out below to see how MetaMask vs Coinbase Wallet compares in terms of fee.
MetaMask
You'll need a small amount of Ethereum to start transactions using MetaMask. These transaction fees are based on the network.
That means if you use a network like Binance Smart Chain, the fees will be different than on the Ethereum chain.
Thus, it is really necessary to know the difference between the networks and the fees that will be incurred.
For instance, before initiating a transaction, make sure that you're not paying $35 to send $15 in Eth to your friend.
Also, a service fee of 0.875% is automatically factored into each quote, which supports ongoing development to make MetaMask even better.
Coinbase Wallet
Coinbase Wallet has an extremely complicated fee system and if you are not using Coinbase Pro, it will be quite expensive. And its fees differ across different countries and regions.
Additionally, if you are someone who is new to crypto and searching for a Crypto wallet that is easy to use might overlook its fee.
Coinbase Wallet's fee structure is quite confusing and has a combination of different factors, like charging a spread of about 0.5% for cryptocurrency purchases and sales, which may be higher or lower based on market fluctuations.
It might even charge a fee when you buy, sell or convert cryptocurrencies. This fee is calculated at the time you place your order and may be based on the payment method that you've selected, market condition, and the size of the order.
For Coinbase Pro, this fee is essentially reduced for sums between $10,000 and $50,000 and continues to decrease with every pricing tier until the maker-taker fees reach 0.00% and 0.04% respectively.
Here are some of the fee guidelines for a total amount of trade:
| | |
| --- | --- |
| Total Trade Amount | Fee |
| $10 or less | $0.99 |
| More than $10 and up to $25 | $1.49 |
| More than $25 and up to $50 | $1.99 |
| More than $50 and up to $200 | $2.99 |
In addition to the spread and the cost of depositing on the value of the purchase, there is also a 'Coinbase Wallet Fee' that is based on the payment type, the value of the purchase, and the region you are purchasing from.
Here are the fee guidelines for payment type in the United States:
| | |
| --- | --- |
| Payment Method | Coinbase Wallet Fee |
| Bank Account | 1.49% |
| ACH Transfer | Free |
| Credit/Debit Card | 3.99% |
| Crypto Conversion | 2.00% |
| Wire Transfer | $10 ($25 outgoing) |
| Coinbase Wallet USD Wallet | 1.49% |
MetaMask vs Coinbase Wallet: How They Stack Up!
Here is everything that you want to know about MetaMask and Coinbase Wallet;
Features
MetaMask:
MetaMask helps you connect to the decentralized web: a new internet.
Buy, send, spend & exchange your digital assets securely to trade assets, lend, borrow, play games, publish content, buy rare digital art, and so much more.
Generate passwords and keys on your phone and keep your accounts secure.
Control what information you share with the sites you use, and what to keep private.
Users can store Ether and other ERC-20 tokens in the MetaMask wallet.
With your secret backup phrase, you can easily restore your account.
Coinbase Wallet:
Transfer, store and convert digital currency securely on Coinbase Wallet using their e-money wallets.
Send and receive digital currency and use Coinbase Wallet Card to buy goods & services via a visa debit card.
It helps you build your knowledge and your portfolio, including automatic buys and price alerts.
Its user-friendly dashboard helps you see prices and the value of your assets, any time of day, anywhere.
Offers multi-stage verification and bank-level security.
Ability to lock the app with a passcode, or remotely disable your phone's access to the app if it gets lost or stolen.
Trust Wallet vs MetaMask: Complete Comparison [2022]
Supported Currencies
MetaMask: The MetaMask crypto wallet lets you send and receive Binance Smart Chain tokens, Ethereum, Eth-based tokens, and other coins from different chains.
The most important feature of MetaMask is that it let you customize the chain you like to receive from and agree to take smaller coins from relatively ambiguous chains most people don't use.
Coinbase Wallet: Coinbase Wallet mainly aims at people who are totally new to this crypto world. It offers over 40 cryptocurrencies at Coinbase Wallet.
Initially, Coinbase Pro used to offer a lot of coins, but now they provide trading nearly similar to the standard Coinbase Wallet. And, it offers more advanced trading formats than standard Coinbase Wallet.
Security
MetaMask: There is one thing that you shouldn't overlook before downloading any crypto wallet is security! MetaMask doesn't compromise with the security as it uses HD backup settings.
When you create an account with MetaMask, you'll get your 12-word 'Secret Recovery Phrase.'
And you should not that this seed phrase is not a cloud-based, so if ever your device breaks, is stolen, or has data corruption, there is no way for MetaMask or its support team to help you with this.
Moreover, MetaMask doesn't control any of your private or personal information on its server. That means everything is protected through your MetaMask password or is encrypted in your browser.
It uses various authentication options, such as 2-Factor Authentication, to control the access and the SMS authentication by verifying the phone number.
Coinbase Wallet: Coinbase uses a wide range of safety measures for your accounts and cryptocurrency investment remains as safe as possible. For example, it uses 'Secure Enclave' technology, which securely stores your private keys.
And it also uses various authentication options, such as 2-Factor Authentication, to control the access and the SMS authentication through verifying phone number.
The Coinbase Wallet has access to a four-digit security PIN and biometric logins, which unlock the wallet on the mobile app and helps in allowing transactions.
It provides insurance by pooling Coinbase Wallet balances and holding them in USD custodial accounts. Although Coinbase offers an easy entry to cryptocurrency investing, it is important to learn about proper security and storage.
Besides, if you feel your Coinbase Wallet is not that secure, you can make it more secure by using its extensive security measures like using the strongest form of 2-step verification, keeping your device clean & updated, using a strong password, securing your email, protecting your cloud storage accounts and more.
Ease of Use
MetaMask: You can store and manage transactions, transfer and receive Ethereum-based tokens, cryptocurrencies, account keys and also safely associate with decentralized apps through MetaMask.
And it stores the public or private keys on your web browser and not on the MetaMask server. So, you don't have to worry about any risks from an outside breach.
Besides, starting with MetaMask is easy and quick. All you need to do is to set up a password and remember or note down the secret recovery phase somewhere.
Coinbase Wallet: Coinbase Wallet offers a simple and intuitive platform for investors that are new to trading cryptocurrency, and wishes for an easy and safe way to trade.
Both the website and mobile app are very easy to use in over 100 countries, and let you sell, buy, and exchange cryptocurrencies swiftly.
Moreover, it offers a blog and knowledge base as well as lets users earn cryptocurrency by watching videos for beginners. Thus, the simplicity makes it the more straightforward choice for beginners!
And for those who are pro at crypto trading, its advanced trading features offer a lot of options that you might want to use.
Customer Service
MetaMask: If you need any help with MetaMask, you can reach out directly to the site, or you can email them at [email protected]. You can also submit a request from here.
Coinbase Wallet: Coinbase Wallet users can connect with customer support through email, phone, or Twitter. All you need to do is to log into the Coinbase Wallet website and get access to an email support form or call them at 00 1 888-908-7930.
MetaMask vs Coinbase Wallet: Difference
| | | |
| --- | --- | --- |
| Features | MetaMask | Coinbase Wallet |
| Beginner Friendly | Yes | Yes |
| Mobile App | Yes | Yes |
| Desktop Software | Yes | Yes |
| Type of Wallet | Software Wallet | Software Wallet |
| Storage Type | Hot Wallet | Hot Wallet |
| Private Keys | Available | Available |
| Available Coins | 181, including BAT, VET, BTM, LRC, ICX, OMG, QTUM, TOMO, HIVE, FTM, and all ERC-20 tokens | 182, including BTC, LTC, ETC, XLM, BCH, XRP, DOGE and all ERC-20 tokens |
| Native Token | None | None |
| Supported Countries | Over 15 | Over 100 |
| Supported Languages | English | English, German, Spanish, Dutch, Portuguese, French, Italian & Indonesian |
| Support Hardware Wallet | Yes | No |
| Staking Options | No | No |
| Built-in Exchange | No | Yes |
| Cold Storage | No | No |
| NFT Support | No | No |
| Security | Medium | Medium |
| Charges | Only Gas Fees | Network Fee & Variable Fee, range 1.49% to 3.99% |
| Customer Support | Email, Twitter, and submit form support | Email, Twitter, and submit form support |
Trust Wallet vs Binance Wallet: Comparison [2022]
Summing Up: MetaMask vs Coinbase Wallet!
No doubt both MetaMask and Coinbase Wallet are one of the leading cryptocurrency wallets out there. And with the availability of mobile apps, it has never been easier.
Overall, both have their ups and downs and if privacy and anonymity is your major concern, then you can stick with Metamask.
And if want something more like a full-fledged platform like, or you don't mind much for the anonymity, you can then definitely choose Coinbase.
Yet, as with anything that is connected to the Internet, there will always be risks from an outside breach.
Therefore, if you have a large amount of ETH or tokens in your accounts, you must consider getting a hardware wallet.
Because hardware wallets are generally thought to be the safest, and most robust device to store your tokens or Ethers.
Hopefully, the above article has helped you to understand MetaMask vs Coinbase Wallet in detail so that you can pick up the platform that suits your needs.
FAQs
Is MetaMask the best wallet?
Yes. MetaMask can be the best wallet for those who are new to this crypto world and for someone who is only interested in Ethereum.
Can I have both Coinbase and Coinbase Pro?
Yes, you can access Coinbase Pro by using the same login email address that you have used for your Coinbase account.
Exodus vs Trust Wallet: Comparison [2022]
Trust Wallet vs Crypto.com: Comparison [2022]