LeafSnap App Review: Plans, Cons, Features, Legit? [2023]
We may earn small commission from the products mentioned in this post. visit here for more details.
LeafSnap App Review – Are you wondering what is LeafSnap – Plant Identification? Thinking what are its features? Pros & Cons? Do you want to know whether it is Legit or Scam? Don't worry, we'll help you with that! In this article, we'll show you a simple LeafSnap app review, which will let you know everything about LeafSnap app.
LeafSnap is a free application which is only available on Apple App Store. Its features consist of a browse section which uses common and scientific names along with the images of the leaves. Read on further to know more about LeafSnap app review.
LeafSnap App Review: Begin!
With LeafSnap, you can have immediate access to a huge plant database which is constantly learning and adding information on new plant species. However, the locations where you can identify plants are limited. Locations offered by LeafSnap are Washington D.C., Canada, New York and Northeast US.
Pros
Easy to use with a simple interface
Inbuilt map for geotagging
More than 2,500 high resolution photos
Uses visual recognition technology
Cons
Too much Annoying ads with free plan.
Plans and Pricing
You can easily download LeafSnap for completely free, but it requires a subscription fee for some advanced features as its free version offers limited features. Its in-app purchase range from $1.99 to $18.99.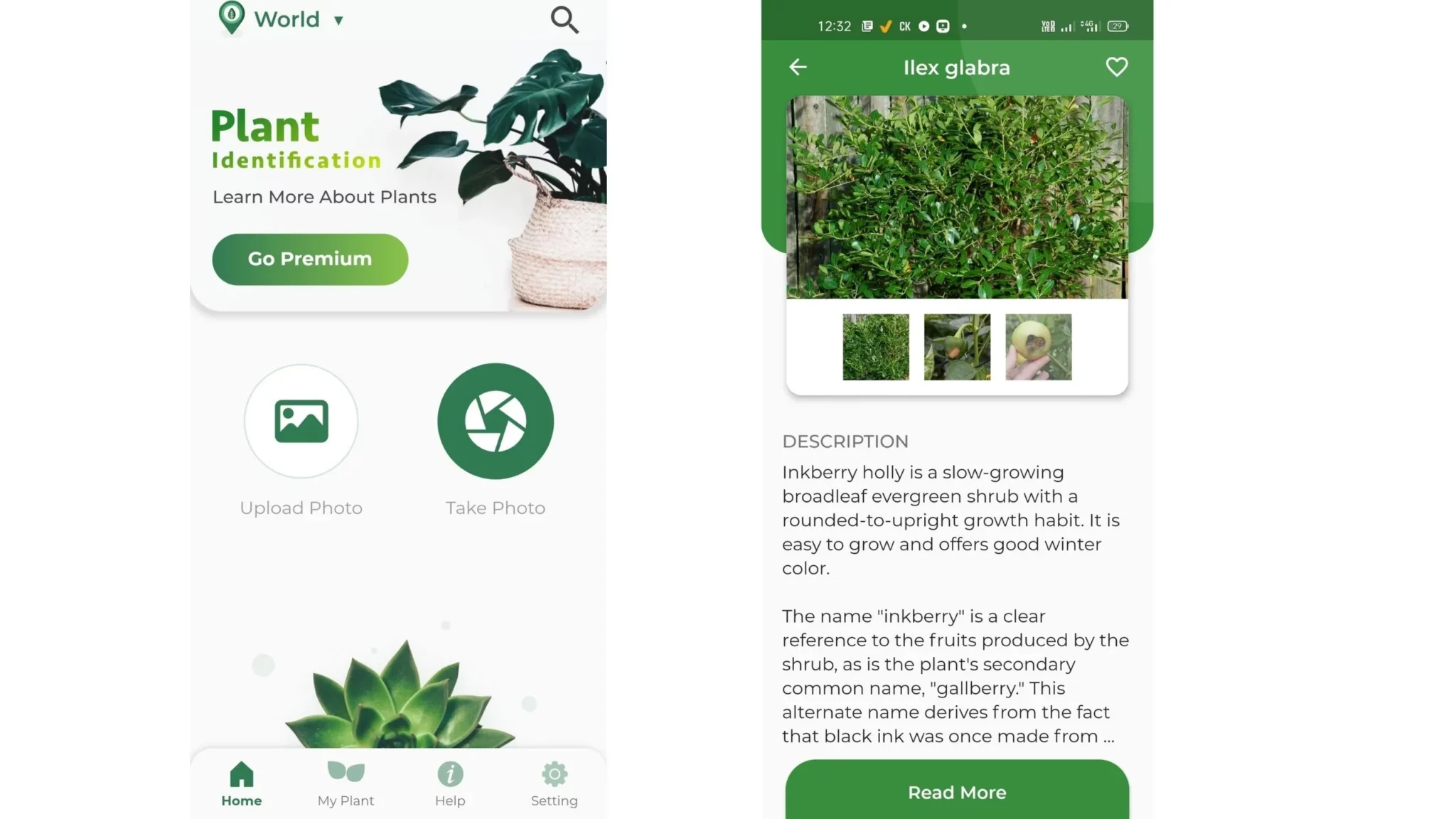 Features
It provides a database of over 2,500 photos of seeds, leaves, tree flowers and bark.
It provides a comprehensive database of 184 tree species endemic in the northeastern region of North America.
It downloads the tree database to your device, so you can have access to the images even without internet connection.
SnapIt feature integrates with your camera to permit you to take snapshots of leaves.
You can also have the ability to search a matching tree species depending on the image you captured.
It uses virtual recognition technology to cross-match leaf images with tree species.
The Competitors
Below is the list of LeafSnap competitors that are worth considering:
PlantNet Plant Identification
FlowerChecker
PlantSnap – Identify Plants, Flowers, Tress & More
iNaturalist
Google Lens
Is LeafSnap app Legit?
LeafSnap app is completely legit and safe to use. However, one of the major downsides of LeafSnap app is that before taking the photo of a leaf, you are supposed to put the leaf on a white paper. Also, few people have complained that the free version has several annoying ads, which is ruining the user experience.
Final Verdict
LeafSnap can be the best choice for those who just want a good list of leaf types with scientific and common names. So, we hope the above article on the LeafSnap app review has helped you to know everything about LeafSnap app.
FAQs
Is LeafSnap app safe?
Yes, LeafSnap – Plant Identification is entirely safe to use.
Is LeafSnap app free?
LeafSnap is a free mobile app which assists you to identify tree species from photographs of their leaves.
How much does LeafSnap cost?
Its in-app purchase can range from $1.99 to $18.99.
Does LeafSnap work offline?
No, you can't use LeafSnap offline as its visual recognition service needs internet connection to work properly.
Does LeafSnap identify flowers?
Yes, LeafSnap can currently identify over 90% of all known species of trees and plants, including bark, leaves, seeds and flowers.
Blossom App Review: Does It Really Work?
PlantIn App Review: Best Planting App? [2022]