Craigslist vs Zillow: Which Is Better? [2022]
Craigslist vs Zillow: Craigslist and Zillow are two of the leading marketplaces currently. Both marketplaces are different yet work in similar fields that gave rise to several questions in the user's mind.
So, which of the two is legit? Do they offer free listing services? Which one is better? If you as a buyer or seller wish to know answers to all the questions in your mind, we will highly suggest you go through our Craigslist vs Zillow comparison article mentioned below.
Craigslist vs Zillow: Overview
Craigslist
Craigslist is a classified advertising company in the United States that runs a well-known advertising website and offers services in categories like housing, items wanted, services, community service, resumes, gigs, discussion forums, and jobs.
It has been running since 1995 and has spread its services across the country in popular cities like Miami, Orlando, Cincinnati, and dollars. Here, you can look for used cars, trucks for sale, three stars, motorcycles, scooters, and whatnot.
You can also look for a garden and its essentials, toys and equipment for your pets, labor gigs, boards, and many more things for daily life requirements. 
Zillow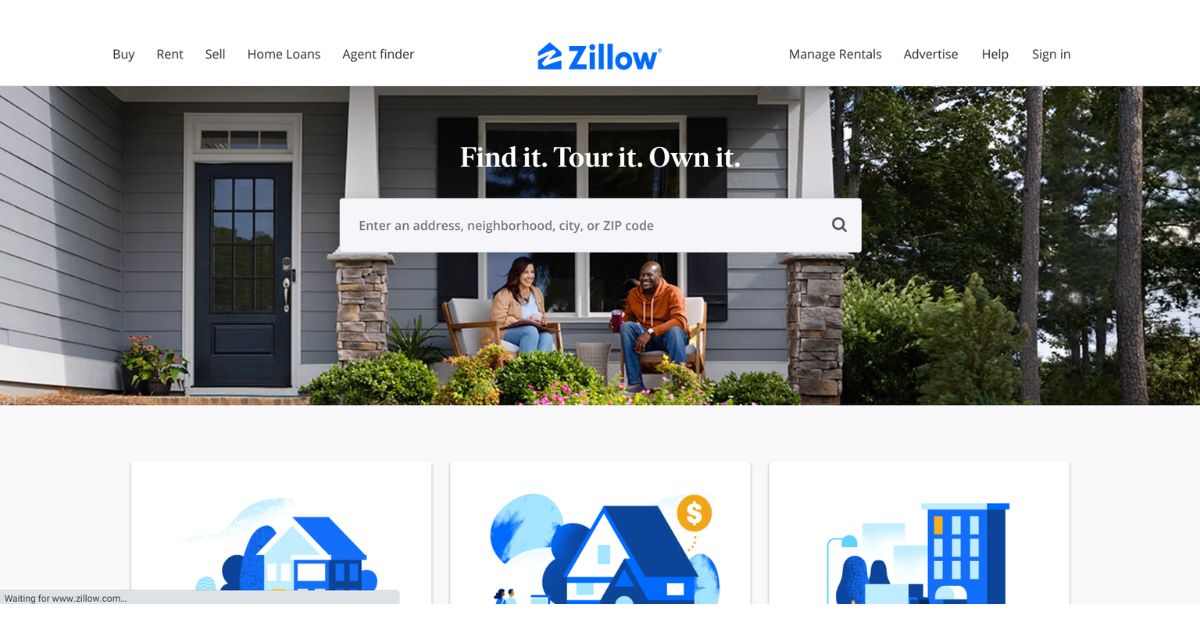 Zillow Group INC, popularly known as Zillow is another tech real estate marketplace company in the United States which has been working since 2006. Lloyd drink and Rich Barton, the duo of former Microsoft executives and founders have founded Zillow.
It usually does its business through its official website where you can search for apartments, mortgages, home values, and real estate. SO, we can say that Zillow helps in searching for homes with ease. 
And whenever you feel it is time, the app can help you connect with the local agent, schedule home tours, explore financing solutions and do many more helpful tasks.
Craigslistvs Zillow: Listing
Craigslist
Like any other marketplace website, Craigslist will also ask for listing fees which depend on under which category you are listing the item or service and on some other factors. So, to list your item on craigslist, you are required to follow a few easy steps mentioned below,
Visit Craigslist's Official website through any web browser.
On the homepage, tap on the 'create a posting' option mentioned on the left side.
You will be redirected to the next page where it might ask you for your location. If there are sub-boards in your city, choose the one where you stay or the one that perfectly matches your location.
The next step will ask you what type of listing is this. You are required to select the most relevant answer, which can be the 'for sale by owner' option.
The next step involves you choosing the category under which you are listing your item.
The next page will contain a form where you'll have to put in accurate general details about the item. It will ask you to price the item, add a description, and other things.
After reviewing the form, tap on the 'continue' option.
Make sure to add good-quality photos. Tap on the option that says 'add images' and add the latest and good-quality pictures of the item.
Once done adding the images, on the top right corner of the page, tap on the 'publish' button and your ad will be posted.
Zillow
Listing at Zillow is easy. You'll have to follow certain steps accurately. Though it may be time-consuming, the steps are easy to understand and the procedure is easy to carry out. 
And to start with your listing, you'll have to first visit their website and travel to the section where you can post for sale. In case you are putting the post up for selling your house, you will have to fill in some general details asked in a blue box.
First, it'll ask for your street address, where the house is located. Then it will ask for a unit which is an optional blank to be filled. The next one will ask for the city. 
And lastly, it will ask you for the ZIP Code. Besides the ZIP Code, there is a blank where you can select the appropriate duo of alphabets before moving on to tap on the continue option. 
You will have to sign in to submit the posting. If you do not have an account already, you are required to make one.
Craigslist Vs Zillow: Leads
Craigslist
Below are a few of the tips to generate accurate leads for your items listed organically,
Do not post as a guest. To make your listing and deal more professional, create an account on Craigslist Before posting the ad for the item.
Make sure the headline you are putting up with your item is accurate, and contains perfectly concise details about the product and also the mean keyword.
Write an outstanding and persuasive ad copy.
Add your cell phone number in the ad copy. Motivate the buyers to contact you in case of any inquiry about the product.
Add good-quality photos. Even if there is only one good-quality photo taken recently, it is better than a bunch of photos with average quality which were taken months ago.
Zillow
Add helpful and accurate information about yourself in your profile. Your profile must have all the contact details through which the buyers and sellers can contact you whenever needed for any inquiry.
Motivate your clients to review and treat your items.
Add the updates of your past sales to your Zillow Group profile.
Do not leave any chance to display your listings, reviews, and the local market starts on any social media platform from Zillow.
Try to engage with local buyers and sellers, and with your audience.
If possible, become a Zillow premier agent, which will give you additional perks that will only help you receive more leads.
Craigslist vs Zillow: Reliability
Craigslist
Craigslist is an overall good platform as it is reliable and stable. However, if you do not know or are using the platform in the wrong manner, it will only show you incomplete results. 
But, if you put additional effort in trying to learn how to deal with Craigslist and listing. You might get several leads and sales within just a week or a short period.
Zillow
Zillow is a reliable platform. If you know how to use the platform, its features, and basic hacks, the platform can be one of the best marketplaces for you. 
Moreover, it can help you generate several leads and complete successful deals within a short while. But, all this will only happen and you will only see how reliable Zillow is once you put in some effort and be consistent.
Craigslist vs Zillow: Key Features
Craigslist
It is available in different languages like French, Dutch, Spanish, Portuguese, Italian, English, and German.
The official website of the brand is entirely user-friendly.
It is easy to list different types of items and services on the brand.
Zillow
It runs a user-friendly website and beginners can easily make use of its basic features.
The marketplace helps you gain more leads from your area down from faraway places.
Offers an exclusive Zillow app which makes everything easier.
Craigslist vs Zillow: Renting
Although both websites have an easy user interface and can be managed with a few simple procedures, many people might get confused as to how the renting procedure, especially the listing of rental progress on both sites. 
Therefore, below are the procedures to list your rental on Zillow and Craigslist,
Craigslist
Visit their website.
Go to the list in your rental option.
Search for your area.
Make sure you adhere to all the advertising rules.
Complete the advertisement by adding all the required accurate details Like title, descriptions, etc. For better results, make use of the highest used keywords in the title and in the description.
Add images of high quality and from every possible and relevant angle.
Review whatever you have written before posting.
Zillow
Visit the website and log into your account. If you do not have an account, make a free account.
After logging in, select the 'list your rental' option on the homepage.
Tap on the blue button that says 'get started' on the rental manager page.
Fill in all the details required like the rent price, date available, lease terms, beds, security deposit, etc along with a description.
Make sure you add in the contact information and other related information like additional amenities.
Upload photos from every needed angle of the property. The viewers usually ignore photos of poor quality, so make sure you upload at least medium-quality pics if not high-quality ones.
Review your post before posting.
Craigslist vs Zillow: Which is better for finding rentals?
Craigslist and Zillow are good websites for many reasons, but there are many drawbacks to each. For instance, compared to Craigslist, Zillow has less population of users and viewers which automatically reduces the number of options you'll get.
However, according to the reports Craigslist has been reported for multiple scams of rentals. As the working of the website is not that updated and it does not verify any owner before letting them list their post, it is possible that you will find many scammers and fraudsters on the platform.
In conclusion, both platforms are good and bad in their own ways. It is up to you whether you would like to deal with a lower quantity of options on Zillow or think more than twice before trusting anyone on Craigslist.
Craigslist vs Zillow: What's the difference?
Craigslist and Zillow are two different marketplaces. Even when they both help buyers and sellers and have a few common features, they can be differentiated in more than just a few ways.
For instance, the listing system for both marketplaces is different and the procedures you follow are different even when listing on their websites is an easy task. The second difference can be, the categories you can sell and buy from on their website. 
Zillow offers some similar categories to Craigslist, but it has more additional categories which are nowhere found on the Craigslist website.
So, to put it in simple words, Craigslist and Zillow are two different marketplaces and they are capable of giving you different buying and selling experiences.
Craigslist vs Zillow: Which is better?
While Craigslist is the oldest marketplace among the two, Zillow has revamped itself to be a better and more modernized platform than Craigslist. If you do not have any issues in dealing with a truly decent and simple website, Craigslist can be your best buddy for selling properties.
However, if you are finding it hard to proceed with Craigslist's entirely simple outlook, Zillow can make things easier with the help of its app. In conclusion, it is up to your liking and preferences to decide which marketplace is best to list your item for sale.
Final Words
Craigslist and Zillow are two of the leading marketplaces to sell and deal in properties. Whether you wish to rent or buy property, these two marketplaces comprise thousands of verified sellers which can help you prevent getting into a scam.
However, it depends on you whether you like to deal through Craigslist, the old and simply working marketplace, or Zillow, a modernized and professional marketplace.
In any case, we hope by reading our Craigslist vs Zillow comparison article, you now have answers to your questions and have decided which marketplace to look forward to.
Frequently Asked Questions 
Is Zillow a legit app?
Yes, Zillow is a legit app. It also runs a website and has thousands of verified buyers and sellers. You can barely encounter a fraudster and whenever you do, helpline services are always on standby.
Is Zillow really free?
Yes, Zillow allows users to list houses for sale by agents or owners for free. Even if you opt for other services, they will not charge a single penny.
Discloure: ViralTalky is supported by its audience, when you buy through links on our site, we may earn a small commission.