12 Best Omegle Alternatives For Talking to Strangers! [2023]
We may earn small commission from the products mentioned in this post.
Are you looking for the best Omegle alternatives? In this article, I'll give you a brief information on 12 best alternatives to Omegle. One of the main reasons of using the internet is to become social and interact with your friends or random strangers. Omegle is best free webcam chat site popular all over the world to chat with random people either on a mobile phone or a PC.
This is one of the best video chat services that connects you with random people who are looking for a chat partner. However, sometimes people don't find Omegle much useful for them at this site is not popular in their country or might be some other reasons related to security or whatever your reason may be, you can just simply look for other sites like Omegle. `
List of Best Omegle Alternatives
Following is the brief information on Omegle Alternatives:
Chatspin
Everybody likes fun extra features, and ChatSpin has plenty of those. In addition to standard offerings like unlimited random video chat with optional registration, users can also explore features like virtual masks, and gender or country filters. The platform is designed with usability in mind, so your experience will be as seamless as possible.
It's easy to take ChatSpin on the road with their app, which is available for both iPhone and Android devices. If you're using the app instead of the website, you'll be able to find all the same features available on the site.
In fact, you'll even get a couple of extras on the app – the ones that stand out are introductory messages that can be sent automatically, and a filter that finds matches based on shared interests. All these features make it easy to find new friends, do a bit of flirting, or simply hang out with like-minded strangers
Download: ChatSpin
Tiny Chat
Tinychat is one of the best Omegle alternatives out there. It is the largest video and voice chat site on the internet. The company boasts that users produce a combined 5 million minutes of airtime every day. There you'll find thousands of different chat rooms even some of that was started by people in your local area and if you don't find a topic, you can always create your own and people would join. It allows up to 12 video feeds per room and sues an API where users can stream live video of the shows hosted on the service. It doesn't cost a thing, people come together online to converse by mic, video or instant messaging.
Download: Tinychat
HIYAK
HIYAK is one of the popular one-on-one video chat apps out here. It is one of the best Omegle alternative application that let you meet new people worldwide through random video chat, either for time pass, or for coping with loneliness, or for making a romantic connection, chatting with strangers or just for making new friends. It is the easiest way to meet new people and connect through random direct chat or video chat. You can control over the people who you'll chat by age, genre, location, interests, etc. It blocks all scam, adult content, racism, predators, bullying, and spams. They will never ask for any personal information, even though you have provided it unknowingly, they will keep it safe.
Download: Hiyak
Chat Roulette
Chat Roulette is a webcam based chat service that has the unique approach of pairing users with random strangers. It's supposed to be like playing Russian Roulette, only instead of drooling with a gun, you're basically drooling with whoever you get nest. If you do something or say something that your partners are like, they'll probably leave the chat or kill the conversation. This is the first type of site like Omegle that ever came out. It was created in 2009 by a 17-year-old kid, he ran the site out of his bedroom in his parents phone and even without any advertising, this site grew to an enormous size by word of mouth. It can now effectively filter out all inappropriate behavior after several years of trial and error.
OmeTV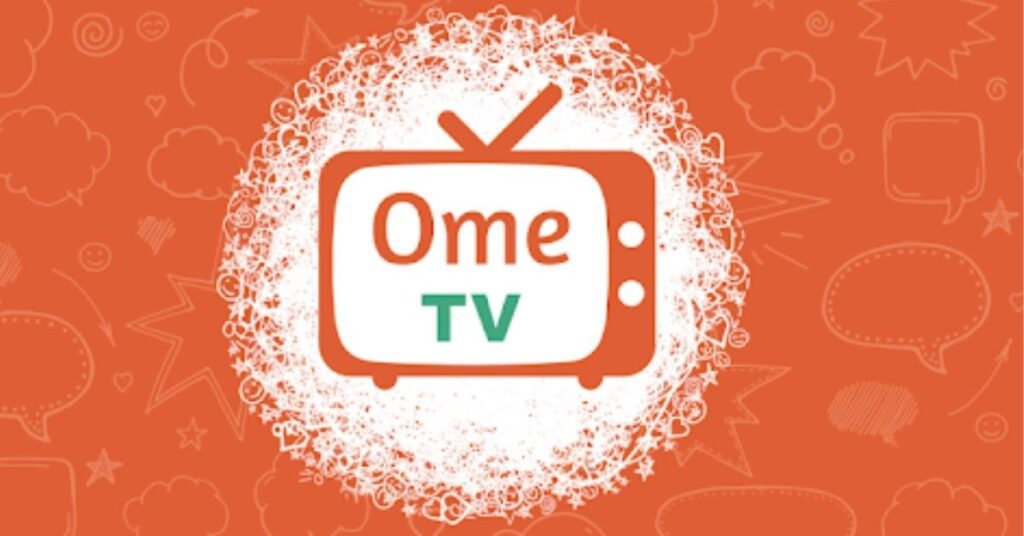 It is a popular platform and one of the best Omegle alternatives which lets you to video chat with random strangers online from around the world. It pairs you with strangers around the world and you can instantly start video chatting with them by using your webcam or a text chat through the chat box. You have the ability to select the country from which you want users to chat with, and can also specify your gender. Both OmeTV website and apps are available in multiple languages, this means if you are not familiar with English, then you can simply choose your local language and use OmeTV in your local language.
ChatRandom
It has some huge goals, one of them is becoming a household name like Facebook, Twitter, or YouTube. It is another website similar to Chat Roulette and Omegle that pairs up users with random users and it came into existence basically because Chat Roulette kept trading their rules too often. To meet their goals, they connect people from all over the world and adding new countries and languages all of the time. You can choose to interact randomly with one other person with agree or with a particular gender only. So, if you want to talk to boys or girls, you can do that. You can also select a preference for conversations through video, for example, gay users or a specific language. They are also adding extra webcam and other services to meet the users expectations.
Fruzo
It is much more than another video chat service. It is a unique online dating social network where users can connect through their current Facebook profile or create a completely new profile just for the network. Here, the users can find a potential match to follow and make friends and can do video chat which is the main feature. Its drawing feature makes this similar to Amigo. There is a search function to find connections by age, gender, location, or keyword. Users can upload and scroll through unlimited pictures. Since Fruzo can be used on your mobile device too, this service can be accessed from virtually anywhere.
Download: Fruzo
Also Read: 10 Best Apps Like Yubo to Meet Random Strangers [2021]
Emerald Chat
Emerald Chat has become one of the best Omegle alternative app. It was basically created to help young generation to meet each other who are bored with the old chatting website. Right after you sign in, you'll get a chance to step into an interesting place full of new, fun, and wild activities as you can continue chatting free from all around the world. You can be able to customize your own profile and enjoy the Emerald Omegle. In case you face any issues, problems, or unwanted things in your chat, you can simply contact the moderators of the Emerald Chat, they'll help you as soon as possible and will solve your problem.
FaceFlow
These guys are taking social networking into a new level by allowing  users to have video chats with up to three people at a time. FaceFlow offers free video chat and video conversing  with your friends directly on your web browser but you can also talk to strangers which is the main feature. Users can now create a searchable profile and encourage to share their favorite pictures and YouTube videos. Beyond being just another webcam chat service, this site is more in the line with the great services offered by Skype. It offers text, one-on-one video chats and to make things more interesting, FaceFLow has also released a multiplayer game called Flappy which sounds pretty tough.
CamSurf
Even though it is not the largest video chat service, it is one of the fastest-growing best Omegle alternative as it has around 400,000 unique monthly visitors. Most of the users are from India, Germany, U.S., and Indonesia. If users don't want anyone to know anything about them, they have the privilege of not providing their personal details as it doesn't ask users for their personal details or information for video messaging. It has a most convenient features called "Next" which allows you to pass on the boring or inappropriate users as well. CamSurf is completely free, and you can do whatever you want as long as you are not harassing other members in any way.
Bazoocam
It is a video chat site that pairs you with a complete stranger for you to chat with. You can simply click the 'Start' button to start a conversation with a random stranger and every time you hit the 'Next' button, another unknown person will appear on your screen. It has many cool features such as geolocalization algorithm which pairs you with the people that live close or around your location. If you ever feel bored or having trouble to start a conversation, you can start playing one-on-one games like Tetris, Tic Tac Toe, and many more. Since Bazoocam is constantly moderated, the community is lot safer here when compared to other platforms.
Paltalk
It is a free group video chat service to connect to your peers, pals, and other potential friends around the world. You can join one of their thousand chat room to text, voice, and video chat live about music, sports, politics, and many more, whatever your interests many be, there's a world of friends ready to talk. If you want to have a private conversation, you can call your pals directly with their one-on-one messaging abilities. You can also send and receive virtual stickers and gifts exclusive to the Paltalk ecosystem, with special appearances from pop culture characters and brands you like.
Bottom Line
Even though Omegle is the well known video chatting service, it turns out that it isn't the "Alpha and Omega" of the video chatting services. As there are handful of options out there, people are slowly shifting to other sites. Make sure you use these apps and visit these sites to learn more about them. At last, all you want is to find a perfect platform which will suit your needs and preferences. I hope the above article on 12 best Omegle alternatives have helped you choose the best option.
7 Apps Like Holla to Talk to Strangers [2022]
6 Chatting Sites like Chatiw For You! [Best Alternatives 2022]
7 Similar Apps like Azar To Free Random Video Chat [2022]
7 Chatting Sites like ChatHub For You! [Best Alternatives 2022]