11 Best Conservative News Apps [2023]
We may earn small commission from the products mentioned in this post.
In this article, we have mentioned the 11 Best conservative news apps. Conservatives are far less likely to go for a single source or select a narrow band of news sources.
It is essential to know about both sides in every possible way and check facts and better understand the issue properly.
Best Conservative News Apps
Note: All the information is based on user views & reviews and verified through Allsides.com.
11 Best conservative news apps you want to use, and we have mentioned them below.
Fox News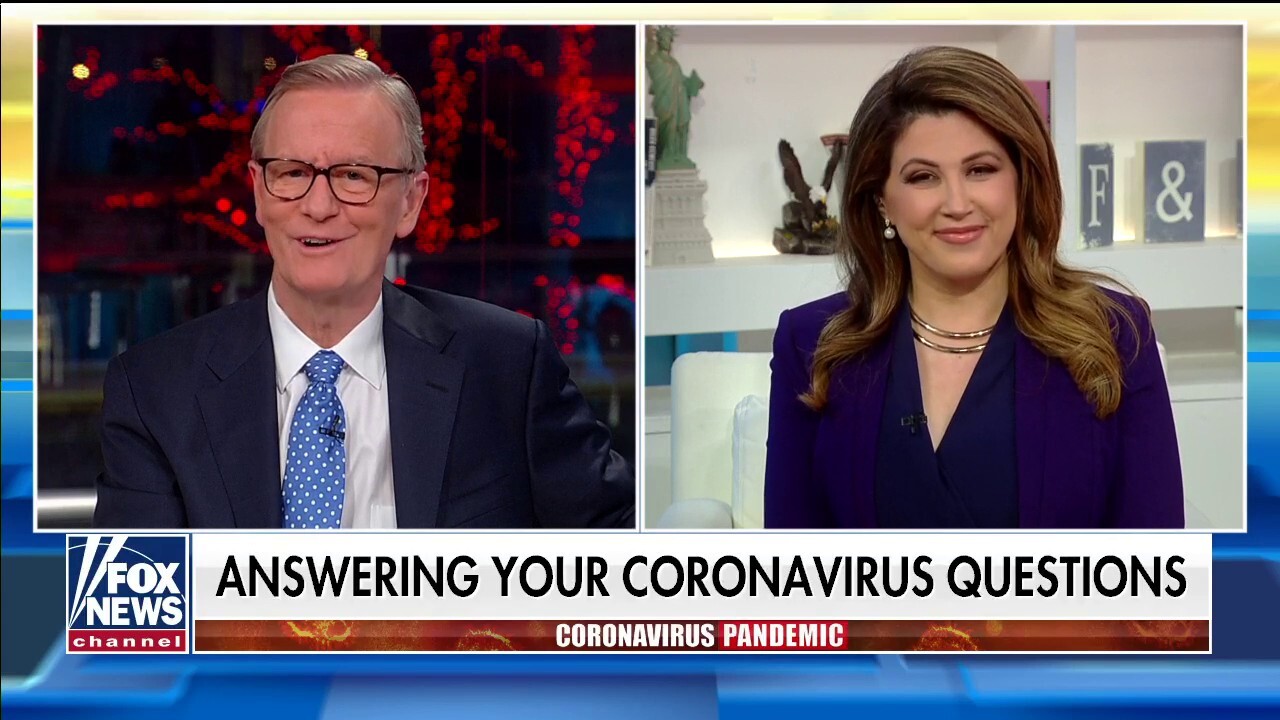 Fox News is one of the best conservative news apps in the United States of America, presenting live-streaming, news articles, videos, etc. It is possessed by the Fox Entertainment Group and can be downloaded through the Android App Store, iOS App Store, and also through a web browser.
Its notification banner is designed to provide you with breaking news and live event notifications as you use the application. You can browse to discover the most important Fox News videos and stories.
Currently, Fox News is not charging anything for the application and can be downloaded through Google Play Store and Apple App Store. Ensure you are connected to any internet connection such as Wi-Fi or cellular connection to get access and download content.
Price: Free
The Daily Caller
The daily caller is a self-governing, right-wing news outlet in America initiated by Fox News host and veteran journalist Tucker Carlson and former chief policy consultant to vice president Cheney Neil Patel in 2010.
It is a 24-hour news publication that provides its audience with original reporting and thought-provoking news.
It is a member of the White House press pool. The Daily Caller non-profit arm describes itself as a 'customer research education organization' whose main aim is to provide 'customers news and research to mainstream customers.'
Price: Free
Newsmax
Newsmax is conservative American news, and opinion app, which Christopher Ruddy founded in 1998, and Newsmax media operate it. It has been described as an influential and a potent force in American conservative circles by The New York Times.
It has a website divided into four chief sections: Newsmax, Newsmax World, Newsmax Finance, and Newsmax Health.
Recently, it has been greatly benefited from a segment of the conservative base that has been annoyed at Fox News.
CNR: Conservative News Reader
CNR is one of the best conservative news apps for right-wing interviews and news. You can enjoy the live updates about what's going on all around the world. Several solid conservative writers will make you think.
Furthermore, this application includes Republic party news and views, Election 2020 president race results in reviews and polls, Biden cabinet picks and presidency news, and more.
However, you may find that a substantial portion of the news shared with you can only be summarized and not quite biased, but relatively, some of the articles evidently display a pretty noticeable bias towards one candidate or another.
Price: Free
Breitbart
Breitbart is an American far-right syndicated opinion, news, and commentary website and app founded by an American conservative commentator "Andre Breitbart."
Some sources have defined it as a conservative news channel or as a part of the alt-right. It features original news reports, commentaries on recent events, and a large source of analysis.
Its journalists are extensively well-thought-out to be ideologically driven. Some of its articles have been called misogynistic, xenophobic, homophobic, and racist by liberals and many other traditional conservatives alike.
Its reliably conservative editorial places overlap with the philosophical positions for far-right European political parties.
Price: Free
One American News Network
One American News Network is also called as One America News (OAN). It is a far-right channel founded by Robert Herring Sr. and owned by Herring Networks, Inc. its prime-time political conversation shows have a conservative perception.
It has defined itself as one of the most incredible supporters of Trump.
In 2014 August, OANN has launched a show named "On Point" with Tomi Lahren.
Several clips from this show went viral, and thus by 2015, Lahren had grown extensive attention for her commentaries.
The Washington Times
The Washington Times app keeps up with the real news about policy and politics, impacting you with regular reports across the country and inside the Beltway.
It is a daily conservative newspaper based in Washington, D.C., covering essential interest topics concentrating on national politics. Its daily broadsheet is circulated in Columbia and in some parts of Virginia and Maryland.
It has been widely known for supporting the policies of Republican presidents George H. W. Bush, Donal Trump, Ronald Reagan, and George W. Bush.
5 Best Drudge Report Alternatives [Must Read 2022]
National Review
National Review is one of the best conservative news apps that offer free and paid content, published every day. Its non-free content is the premium content that is indicated by a black and red NRPLUS tag.
With the NRPLUS plan, you can have complete access to the digital version of National Review magazine on the app and the site. You'll also have access to content that is not available to non-community members.
Also, through the app's website prompt, you can view National Review's free website articles and blog posts.
Price: Although the National Review app is entirely free to download, it does charge a monthly or annual fee. Its monthly fee costs $2.99 and it costs $19.99 every year.
The Limbaugh letter
"The Limbaugh Letter, America's No.1 political newsletter, written by Rush Limbaugh"
The Limbaugh Letter is America's best conservative news app that shows exclusive interviews, social commentaries, and analysis of recent events by American talk show host Rush Limbaugh. The Limbaugh Letter is available on both Android and iOS App Store.
This is a fantastic place for people to get up-to-date news on contemporary American politics without spending a lot of money and time.
These letters can make you laugh, shake your head and sometimes get absolutely enraged with the nonsensical politicians around the world.
Price: Free
The Federalist
The Federalist covers topics like policy, religion, politics, culture and publishes a newsletter.
The federalist has not revealed its funding sources; however, according to Buzzfeed News, the website's funding has incited a significant amount of speculation in the political media realm.
Although it follows the conservative pattern, it generates more exclusive and logical content than the average news site. If you like reading about counterarguments as well as the main version of a tale, you may enjoy The Federalist.
American Thinker
American Thinker is a conservative daily online magazine that deals with American politics, military strategy, Israel, national security, diplomacy, foreign policy, culture, and more.
This magazine has been described as one of the best conservative news sites.
Even though the American Thinker blog doesn't have flashy video or multimedia invasion graphics, it does have a lot of conservative opinion content.
In one of the "The New York Times" articles, Felicity Barringer accredited "The American Thinker" for starting a public uproar over a California idea for wanting programmable thermostats. American Thinker publishes unique material that can't be found anywhere else.
Price: Free
You may like:
6 Best Fox News Alternatives to Read News! [2022]