7 Best Apps like Picsart to Edit Beautiful Pictures [2023]
We may earn small commission from the products mentioned in this post.
Are you looking for best apps like Picsart? Wondering which app offers the best features? Don't worry, you're at the right place! In this article, we'll show you 7 best Picsart alternatives that you can use. Photo editing has become a cakewalk in the age of smartphones where you can do everything on your mobile.
You don't have to be familiar or an expert with Photoshop or have a computer to perform photo management. There are several photo editing apps available out there. While few allow you to add filters, others only offer basic editing tools like crop, cut, etc. Picsart is one of the best online photo and video editing app.
It lets users to take and edit videos, pictures, draw with layers and share the images on Picsart's platform or other social media networks. Its in-built social networking feature with website and apps tools lets suers to favorite, comment and follow others.
7 Best Apps like Picsart
Basic editing photo job is to look funny, good and cool. These photo editing tools are used by millions of people across the world. Check out the guide below to know more information on 7 best apps like Picsart.
Snapseed
Snapseed is one of the best apps like Picsart that allows users to improve photos and apply digital filters, and is available for both Android and iOS platforms. Users can be able to edit pictures by using swiping gestures to choose various effects and other enhancement tools. Users can also opt for an automatic adjustment of contrast and color.
Key Features
It offers over 29 tools and filters, including brush, HDR, healing, structure, perspective and much more.
Snapseed can create and save filter combinations by using the default filters and editing features.
Its list of special editing features and filters includes Grunge, Centre-Focus, Tilt-Shift, Drama, Vintage, and Frames.
You can be able to directly share the images on social media platforms like Instagram and Facebook.
Pixlr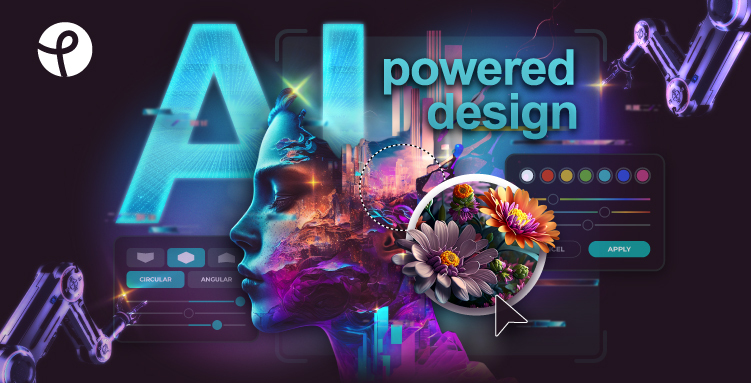 Pixlr is a cloud-based image editing tools and utility along with a number of photo editors and a photo sharing service. It was specially designed for non-professionals, nonetheless it ranges from simple to advanced photo editing. It is available in various languages, including Czech, French, Portuguese, Chinese, Indonesian, Turkish, English, Greek, German and more.
Key Features
It can be accessible on desktop, smartphones and tablets through mobile app.
You can easily create photo collages easily with a wide range of preset collages, customized ratio, grid style and background.
It is compatible with several image formats such as PNG, GIF, PXZ, JPEG, WEBP and PSD.
Select from a wide range of effect packs to give your image the look and feel you want, as well as seamlessly remove red-eye, blemishes, or smoothen skin with simple tools.
VSCO
VSCO is another best apps like Picsart that is available for both Android and iOS devices. It lets users to capture photos in the app and edit them by using preset editing tools and tools. Photos can be directly taken through the app or imported from the camera roll, along with animated GIFs or short videos.
Key Features
You can edit your photo through different preset filters, or via the toolkit feature that lets better alterations to clarity, tint, saturation, temperature, sharpness and other tools.
Post your photo to your profile, where you can also add captions and hashtags.
Adjust the opacity of any media layered in to create a wide range of personalized gel colors and double exposures.
Use advanced photo editing tools like Split Tone and HSL.
10 Editing Apps Like VSCO to Try Out [2022]
PicLab
With PicLab, you can add beautiful typography & artwork, apply amazing filters, photo effects, as well as an ever-growing collection of shapes, textures, patterns, light FX, borders and more to your photos and share them to your social media platforms like Facebook or Instagram.
Key Features
Select from a collection of fabulous text fonts to add to your photos that is made by some of the world's best designers.
It offers over 20 amazing filters, as well as lets you adjust the saturation, blur, brightness, contrast and exposure of your photos.
Apply a collection of several borders, textures, shapes, overlays, light-leaks and add extra flair to your photos.
Easily crop your photos by using their preset ratios or drag cropping tool to your required height and width.
Photoshop Express Photo Editor
Adobe Photoshop Express is one of the best apps like Picsart. It is a free collage making and image editing mobile application that is available on Android, iOS, tablets, Windows phones, and desktop. It offers several features which can be used to improve photos, and also used to showcase your latest ideas, art or products.
Key Features
Create photos which will assist you stand out on social media with some powerful one-touch transformations.
It offers a full selection of free photo effects and editing features.
Personalize your experience with text and borders, improve imagery and color, make quick fixes, create picture collages, and improve your share-worthy moments.
Effortlessly replace or remove the background of your image with automatic and smart cutouts.
Crop, rotate, straighten and flip your photos for ready-to-share photos.
PhotoScape
PhotoScape is graphics editing service whose main concept is to allow users to easily edit photographs taken from their digital cameras or simply mobile phones. It offers a very simple user interface to execute common photo improvements, including cutting, printing, color adjustment and GIF animation.
Key Features
It operated on Mac, Microsoft Windows and is available on Linux as a Snap package.
It is available in numerous languages, including English, French, Portuguese, Indonesian, Polish, Russian, Swedish, Chinese, German, Spanish, and much more.
Browse, organize, enhance, balance color, resize and add clip- arts and effects to your photos.
Its photo batch-editor feature process multiple photos and rename multiple photos at once.
You can be able to print photos for certain occasions such as lined page, passport photo, calendar or music paper.
Photo Editor-
Photo Editor- is another best apps like Picsart that offers a fun and simple way to make beautiful photos in just seconds. You can be able to use fabulous stickers, filters, frames and other tools to make and share your amazing pictures.
Key Features
You can improve your photos, add stickers, paint & draw, whiten smiles, apply effects, remove blemishes, and much more.
Its features include, adding exclusive frames & overlays, remove red eye, using color splash, vignette tool, sharpen & blur filters, and create unlimited collages.
You can adjust contrast, brightness & saturation and also crop, rotate, flip, straighten and share your photos with your friends.
You can subscribe to its pro version to get advanced photo editing features.
The Bottom Line
All the apps mentioned above offers basic editing tools and functions like frames, adding texts, artwork tools, filters, stickers and also be useful for creating animated GIFs and videos. Therefore, you can edit photos or videos by enhanced tools, over-layering, filtering customization, brushing and many more features that are available in all the apps.
Also, they provide full control of all your photos and let you share it with your friends. So, we hope the above article on 7 best apps like Picsart helped you to select the best option.
7 Editing Apps like Prequel to Edit Aesthetic Pics [2022]
Pixelup App Review: Complete Guide [2022]
FILCA App Review: Worth Trying? [2022]