6 Best Apps like Vinted: You Need to know These App! [2023]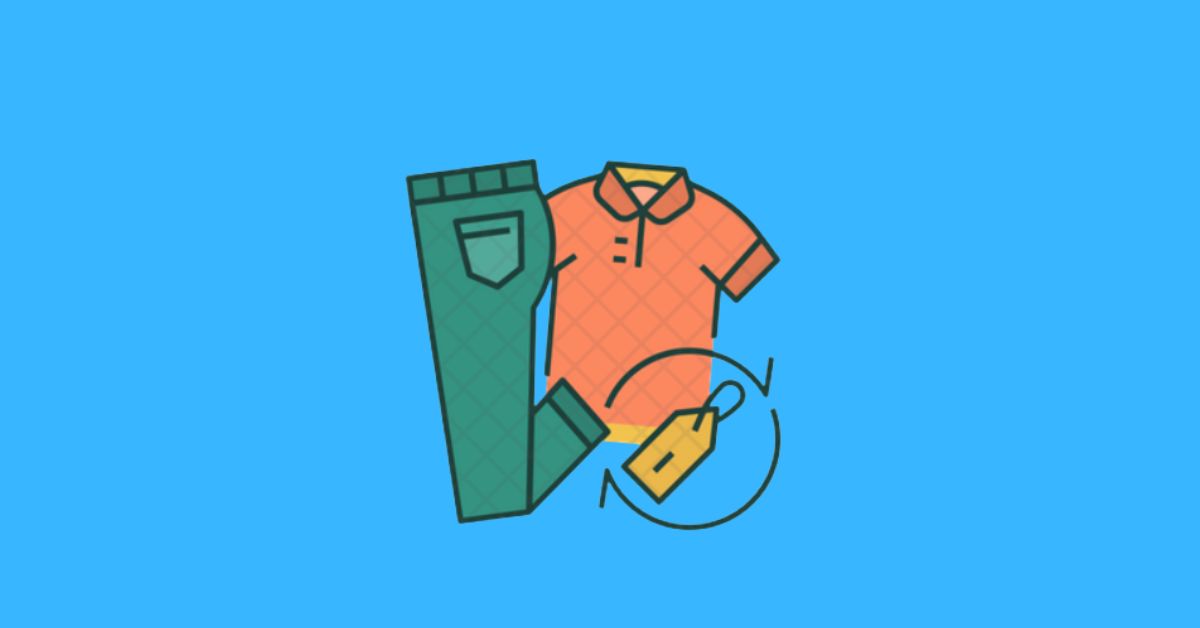 We may earn small commission from the products mentioned in this post. visit here for more details.
Apps like Vinted: What do you do with clothes you have worn only twice or thrice and are in a good condition, too good to donate and give to charity? Apart from donating, have you ever thought about selling these clothes? 
Yes, the second-hand clothing market, also known as the pre-loved clothes market, is booming where you can buy second-hand clothes which are in good condition to fill your wardrobe with different styles and seasons while helping others do the same with your own clothes.
Regardless, when you check the second-hand market, you can find plenty of options on the internet but not each one is 100% trusted compared to some apps like Vinted.
About Vinted
Vinted is a trusted internet-based marketplace, where you can buy, exchange, and sell new or secondhand products, usually clothes and other types of related accessories from thousands of brands where quality is usually perfect according to the rates and prices about half of the market price.
Vinted is a good platform to try the buying and selling of second-hand goods, even if it is your first time trying something like this. But, in case you want more options and choices to choose from, then don't worry as in the article below, you'll find just the right thing – some amazing apps like Vinted.
Depop
Depop is a peer-to-peer e-commerce company, a social community with an expanding global presence. Here, you get to buy, sell, exchange, and discover unique fashion styles including many types of themes like vintage, cute, classic, minimal, aesthetic, and more.
Depop is a trusted pre-loved marketplace which will help you evaluate your wardrobe with whatever style suits you the best. Talking about the quality and designs, you get to find designer outfits which are barely worn for a day at half of the original prices. On top of that, Depop offers sales and multiple discounts all the time of the year to help you save even more.
At Depop, you get to shop from popular categories like outerwear, World Cup, biker code, gorp core and more like beauty, jewellery, tops, bottoms, accessories, shoes, etc under men's categories and dresses, bottoms, lingerie, sets, etc under women's category.
Key Highlights
You get to shop by popular brands like Zara, Nike, Jordan, Levi's, Adidas, urban outfitters and many more.
Offers robust filter and search tools.
You can like, save, and share the product through email directly, something similar to Instagram.
You get to see when the item was listed like half an hour ago or two days ago.
It offers 100% buyer protection on all purchases.
eBay 
eBay is by far one of the leading apps like Vinted, a multinational e-commerce marketplace facilitating consumer-to-consumer along with business-to-consumer sales through its website and app while it claims to be dedicated to giving its customers freedom of buying and selling used products including clothing, electronics, automobile, accessories and much more.
On eBay, you simply buy and sell different types of products globally from top brands like Nike, Apple, Samsung, Adidas, Fila and more at low prices, usually charging half of the original market price and availing multiple discount offers with every purchase.
With eBay, you shop from a good variety of items under a group of categories including electronics, fashion, collectables, motors, sports, home, garden, beauty, health and industrial equipment.
Key Highlights
There's this headline called 'daily deals' under which you'll find discount offers going as high as up to 50% off.
You can either get free shipping or a chance to avail a special offer with almost every item listed.
As a seller, you can also promote your products through the ad feature available on the platform.
For every product, you can check if the returns are accepted, how many pieces are sold and how many people are currently viewing it.
Every product mostly comes with a variety of colours and patterns.
Offers 30 day returns with an easy return policy and the buyer is responsible for return shipping.
StockX vs eBay: Which is Better? [2022]
Vestiaire Collective
Vestiaire Collective is a fashion platform where you get premium designer and luxury fashion. It deals in men's, women's as well as kids' collections offering a wide range with every new theme and catalogue. With every new season, you get new releases, for instance – as of 2022 December, you can shop for their new vintage collection with a Christmas theme coming up soon.
The best part about shopping from Vestiaire Collective is that while the label offers its original designs, you can also find multiple deals on other high-end and popular brands like Dior, Louis Vuitton, Hermes, Prada, Gucci and more. Since it deals with such big brands, there's no way the quality of its preloved products will be any less, making it one of the best apps like Vinted.
Furthermore, you can shop under a good set of categories like designers, men, women, vintage, bags, jewellery, watches and children which are further divided into specific sections.
Key Highlights
You get direct shipping from the individual seller on most of the items.
You can search for a product by its name, brand, and article.
You get to see how many people have liked a certain product and are interested in buying it.
Offers buy now and pay later service through Klarna.
Shpock 
Shpock is an internet-based marketplace bringing together millions of private buyers and sellers across the UK. It lets you list products for local sale and you can as well buy from other local merchants in your area.
Shpock is one of the promising apps like Vinted because it does not charge you any selling fees before or after your product is listed and bought, it also allows you to chat with buyers securely through an in-app messaging section.
At Shpock, you can discover quality products at half price, rate, and check all item reviews and shop a good variety of categories like fashion, baby, child, electronics, accessories, home, garden yeah and many more.
Key Highlights
You can put up any item for sale within a few seconds.
It offers a bargaining tool where you can grab an even better deal.
You get 100% buyer protection and a payment guarantee along with secure delivery with every purchase and sale.
Offers more than one or two secure delivery options.
You get to start and modify your own shop.
Zalando 
Zalando SE is a publicly traded internet-based retailer of fashion, beauty and shoes. It is a marketplace where you can become a buyer as well as a seller and deal with pre-loved goods under a good variety of categories like shoes, clothing, sports, accessories, and designer.
With Zalando, you can shop designer and premium catalogues from top brands including Adidas, Calvin Klein, GAP, Puma, Ray Ban, Skechers, Tommy Hilfiger, Clarks, Levi's, Nike, Ted Baker, Timberland, Vans and many more at half or lower prices with quality 100% guaranteed.
Additionally, Zalando is one of the trusted Vinted alternatives because, with it, you get to shop for all types of occasions, festivals and special days. While offering you the regular fit, it also provides premium and special collections for irregular events like Christmas, Thanksgiving, and more.
Key Highlights
You can shop by brands and the app has a separate section for items currently under sale.
Offers an easy 100-day return policy.
You get to check the star rating and how many people have reviewed the product for every item listed.
You get free standard delivery on the majority of listed items.
Facebook Marketplace
Facebook Marketplace is a platform by Facebook where you can buy and sell items, either new or secondhand locally or shipped. It is a platform where you can start your own business, create a modified shop and sell with the help of Facebook Marketplace's amazing promoting and selling tools.
Facebook Marketplace is one of the promising apps like Vinted, a convenient destination on Facebook for you to find amazing deals, promote your shop and business, and get handcrafted items with premium quality and reasonable rates delivered to your doorstep.
Key Highlights
Offers robust search and filter tools for easy research for a specific product.
You can create item listings within a few minutes.
Buyers and sellers get to interact in private through in-app messaging to negotiate transactions and discuss other important points.
You, as a buyer, get to set custom bids for specified items.
You can view old and current transactions and message history whenever you want.
6 Facebook Marketplace Alternatives & Sites like Facebook Marketplace [2022]
Final Words
In this article, we have recommended a total of 6 good secondhand and preloved apps like Vinted which offers a 100% buyer guarantee with the quality and prices of the products listed having to be at least average or satisfactory.
With this, we have successfully presented the list of best apps like Vinted and we highly recommend you try the ones mentioned in this article before you give some other app or website a try.
6 Top Sites like Grailed [Best Buy And Sell Marketplace 2022] 
Frequently asked Questions
Are there more selling apps like Vinted and Depop?
Yes, the internet is filled with many more selling apps like Vinted and Depop but the most trusted and best ones are Shpock, Facebook Marketplace, eBay and Vestiaire Collective.
Which are the best alternatives to Vinted? 
Shpock, eBay, Facebook Marketplace, Depop, Vestiaire Collective and eBay are the best alternatives to Vinted.
What is better than Vinted?
Not exactly better, but our list of the best apps like Vinted includes Shpock, eBay, Facebook Marketplace, Vestiaire Collective, Depop and eBay. 
Where can I sell unwanted items in the UK?
Selling unwanted items in the UK is not a hard job because you have some really amazing apps, or rather be called as marketplaces where you can buy and sell pre-loved goods and catalogs locally or nationally, and our list of best apps to sell secondhand goods include Zalando, Shpock, eBay, Facebook Marketplace, Depop and Vestiaire Collective.