6 Free AI Apps like Lensa to Edit Your Pictures! [2023]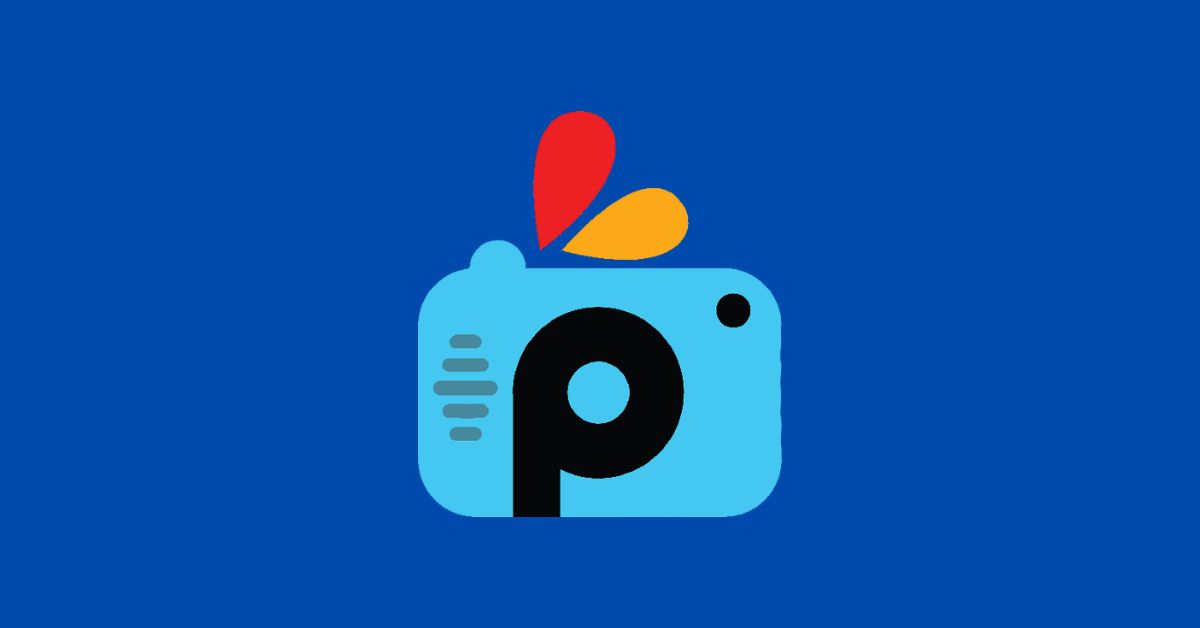 We may earn small commission from the products mentioned in this post. visit here for more details.
Are you in search of some good apps like Lensa where you can edit your selfie? If yes, you've come to the right place. In this article, I'll show you the best Lensa alternatives which will help you to create the best selfie.
Lensa is a Photo Editor in the photographs & graphics category where you can create excellent pictures in a matter of seconds. Selfies can be perfected, artistic flair may be added to images using styles and effects, and you can even generate music videos and adventure trailers.
It allows you to upload 10-20 photos and manipulates your images to produce avatars of you that appear to have been designed by a digital artist using the open source Stable Diffusion concept.
The app holds the top position in the competitive "Photo & Video" charts of the iOS App Store. You can join a seven-day free trial to use their AI editing tools. It has above 22.2 million worldwide downloads.
By the end of the article, you'll get to know in detail about these free apps like Lensa along with their key features.
Prisma
Prisma is a photo editing app that can turn your photographs into paintings and produce stunning photos with amazing photo effects. Compared to other editing apps, it offers a distinctive editing style. It is compatible with iOS and Android devices, including iPhones and iPads.
It has a rising user base of more than 120 million people worldwide. It has a function for editing both selfies and other kinds of images. You can download Prisma and use AI technology to properly transform your images into a creative work of your choosing.
Key Features
Every day, it adds a fresh art filter.
It provides a feed chock full of gorgeous images made by its community.
Once you save your image, you may immediately share it to Facebook or Instagram or just save it to your device.
You can also follow other users, interact with other users, and find new publications.
You can choose from more than 500 styles in the Prisma library, and new styles.
The most comprehensive assortment of different aesthetic styles, including blur, ornament, embroidery, and many more, is available at Prisma.
It can be used as a cartoon picture app for your children because it has so many amusing effects that will make it more enjoyable for both you and them.
There are several tools available, including exposure, sharpness, contrast, brightness, and many others.
Additionally, it offers a 3-day free trial of the subscription pack and other features.
7 Best Apps like Prisma | Amazing Photo Editor Apps [2022]
Prisma App Review: Features, Pricing, Legit? [2022]
Remini
Remini is a great app like Lensa for recovering outdated or low-quality photos. With the help of this app, you can instantly revive distant memories.
The process of using Remini is as simple as selecting the image you wish to modify, so sit back, and observing the magic take place. After only a brief delay, you can view the updated version of your photo. Instead of using a straightforward filter or anything similar, this app significantly enhances and fine-tune photographs.
It's crucial to remember that in order to use this app, you must register using your email address. Once you've enrolled, five photos can be restored for free. And you'll have to subscribe in order to continue using the app after this trial time.
Key features
No prior experience with photo editing is necessary.
Update old photographs.
Create an HD version of your portrait, selfie, or group photo.
Restore old, hazy, and damaged photographs.
Crisp ancient camera and vintage images
Restore clarity to out-of-focus images
Increase the pixel count and edit the low-resolution images.
PhotoDirector
PhotoDirector is popular app like Lensa but free, a collage builder and an all-in-one picture editor for adding style, animation, and enhancement to your photos. It contains incredible tools including tools for replacing the sky, removing objects, and animated decorations.
To use this tool, you don't need to be an expert in photo editing; even if you're just getting started, it will perform the greatest work and help you make the art you want.
PhotoDirector provides more sophisticated features like vignetting, white balance, HDR, light rays, gradient masks, blur photos, brightness, warmth, saturation, and contrast.
Additionally, it offers tens of thousands of filters, frames, unique facts, and speakers. The best aspect of this section is how new content is added once a month and automatically unlocked features like seasonal stickers, filters, and frames are updated with free community content.
Key Features
With premium, you get unlimited upgrades, features, and content packs.
Unlock all premium content, including stickers, frames, filters, and effects!
Free of ads and other distractions; without watermark
Use devices to edit recently taken photos
Produce 4K resolution photographs of the highest quality.
You can share recently edited photos with your friends and family or other social media platforms.
Voila
Voila combines human ingenuity and artificial intelligence to create spectacular works of art from your images, like Funny Cartoon, Pencil Sketch, Renaissance Paintings, and Hand Drawn Caricatures.
Your selfie is transformed into a 3D cartoon from an animated film, and you are painted as works of art from the 15th, 18th, and 20th centuries. You can use Voilà AI artist with images of other persons and celebrities in addition to your own photos. Use of the Voila app is free on both Android and iPhone.
Key Features
Have yourself painted in the styles of 15th-century, 18th-century, and 20th-century paintings
Have a 3D cartoon version of your selfie made from an animated film.
Have a small LOL-tastic moment by having your photo made as a humorous caricature.
Get your very own Royalty Cartoon drawing or even a Baby Cartoon version of yourself.
Easily post on social media
A variety of options are available
5 Best Apps like Voila To Create Cartoon Photo [2022]
Luminar AI
LuminarAI is another app like Lensa that helps you create high-quality photo content. It's the ideal tool for assisting you in producing images that effectively express your message. Without using a professional retoucher, you may get results of professional calibre. When editing your photographs, you'll get ideas and pointers on creativity.
It is the first image editor with full artificial intelligence capabilities. Luminar AI radically reimagines the conventional editing process by putting a strong emphasis on results and making picture editing simple, accessible, and powerful.
It offers a seven-day free trial, or you may select a monthly or annual membership, or you can buy it once only and use all of Luminar AI's tools and features. Additionally, you'll frequently get exclusive Creative Extras. And to help you get creative, Sky packs and Templates are some of the accessories it offers.
Key Features
Work with raw photos (support for more than a thousand cameras)
PNG, TIFF, JPEG, JPEG-2000, PSD, and PDF can all be imported and exported.
You can also share your work using 500px, Mail, Messages, and SmugMug.
Adjust the exposure, clarity, contrast, highlights, and shadows.
Save and edit your own Templates. Remove immaterial items.
Enjoy 100+ robust features and tools for professional and creative editing to produce eye-catching photographs.
PhotoAI
PhotoAI is an AI Photo editor app, with 10 functions to increase image resolution, based on deep learning. In order to blur, recover, and improve desired photographs, as well as to update your outdated images and reclaim memories, PhotoAI uses AI image processing technology.
The PhotoAI team has been working on AI technology for more than 4 years, and the advancement of deep learning has substantially improved image identification accuracy.
It has developed into one of the top AI image processing tools, and it can now provide customers with extremely professional tools for AI-based photo editors with just a few clicks. It is now one of the outstanding apps like Lensa.
Key Features
Resize images up to 800% without losing quality when enlarging/upscaling.
Upscale your favorite anime images to 4K resolution so you can use them as HD wallpaper right away.
Improve the quality, color, and contrast of photos, fix blurry pictures, and make your photos look great in HD.
Automatically fill in the missing pixels when retouching faces in photographs.
Your old family photos can be scanned, and we'll restore them.
Use several effects to cartoonize your face.
Coloring images in black and white.
Automated backdrop removal from the image, with the option to change the background.
Final Words
Here, we've included all the amazing apps like Lensa, which let you alter the appearance of your photos in a creative and original way while still protecting the privacy of your work and identity. These apps offer both free and paid versions, as well as basic and advanced tools and capabilities.
We hope that this will allow you to choose your favorite Lensa-like app that allow you to create art without having to worry about security issues.
How to Cancel Lensa Free Trial? [Complete Guide 2022]
How to Delete Lensa Account? iPhone & Android [2022]
FAQs
How does the Lensa app work?
Lensa AI works by inviting users to upload 10-20 photos of themselves. Using the open source Stable Diffusion model, the app processes your photos to generate avatars of you that look like they were created by a digital artist.
How much does Lensa cost?
After this time, a $7.99 per month subscription must be purchased. The magic avatar feature costs money, even during the seven-day free trial.