7 Beauty Supply Stores like Sally Beauty to Try Out [2023]
We may earn small commission from the products mentioned in this post.
Stores like Sally Beauty: Sally Beauty is a well-known brand across the United States. But – although it offers a lot of things in your favor, you might not like its skincare products or maybe the lip balms are not of your type. If that is the issue, then we have presented a list of stores like Sally Beauty in our Article, which you must have a look at!
So, what is Sally Beauty? Sally Beauty is one of the world's massive retailers of Salon-quality Hair Care, Nails, Salon, Hair color, and other beauty supplies. It has to be your destination if you wish to overcome your damaged hair and other issues.
However – even if it is trusted and reputed across the world, there has to be a reason why not every make-up artist and lover opts for Sally Beauty.
What is it in your case? Does Sally Beauty not have all the products you like? Or do you wish to try some other brands for skincare and Make-up? If so, then we guess you are stuck as to where you can find other stores like Sally Beauty.
To help you with this issue, we have brought you the list of the top 7 cosmetics and skincare brands – the best results when you search for online stores like Sally Beauty. To know more, read the article below.
Ulta
Ulta, popularly known as Ulta Beauty and formerly known as Ulta Salon is the place where you'll find your favorite and well-suited cosmetic items.
It is a chain of salons in America that joins in a tribe and altogether, gives you the ideal makeover. This means, at this amazing store like Sally Beauty, you can buy high-quality cosmetics and also opt for an incredible makeover from top makeup artists.
Categories: They serve Skincare products, Make-up Products, Hair Care Products, Perfumes, and Body mists.
Shipping: The order placed will take at least a couple of business days to get processed. The shipping rates differ for different delivery options–
Free Delivery – You will get free delivery if your total exceeds the value of $35.
Standard Shipping – if you are living in Continental US, the shipping cost for you is $5.95.
Expedited Shipping – faster delivery than Standard delivery, which will cost you $9.95.
Premium Delivery – the fastest delivery will cost you $16.95.
You can get free Delivery only when you are opting for Standard delivery.
Sephora
Sephora is a renowned French retailer that is established to serve customers with personal care and beauty products. It has the top brands with discounted products on its website along with its own label having items for all skins.
Sephora is one of the best online stores like Sally Beauty. On its website, you can redeem multiple rewards and samples of products free of cost. It uses Afterpay, which let you buy the item now and pay in instalments.
Categories: Brands A to Z, Hair, Makeup, Skincare, Fragrance, Beauty under $20, Mini size, Tools, and Brushes, Bath and Body, Gifts, Sales, and Offers are the categories you will find on Sephora's website.
Shipping: Shipping is free on all orders above $50 for US Merchandise. And it'll cost $6.95 as Standard delivery. The flash Shipping, which delivers within a day, will cost you $16.95. And $5.95 if you place the order before 9 am.
7 Beauty Stores like Sephora to Try Out! [2022]
CosmoProf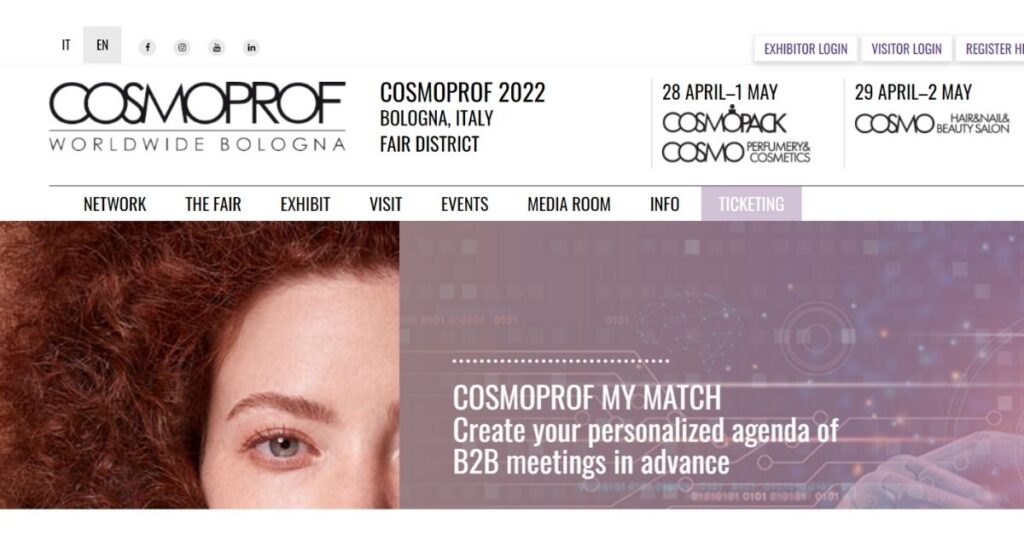 CosmoProf works as a distributor in the Salon and Makeup industry that distributes specific salon brands to licensed Salon Artists and professionals. So, if you are a seeker of keen details and are searching for stores similar to Sally Beauty – CosmoProf has to be your answer.
CosmoProf has over 1,100 in-real stores spread around the world. It distributes its attention towards education, shows, sales consultants, Salon finishings, and more terms related to makeup. Thus, Cosmoprof has to be your destination if you are a die-hard fan of makeup.
Categories: Beauty and Cosmetics are the two major categories you will find at CosmoProf. Along with that, you will also find items for hair and skincare on its website.
Shipping: After you have placed your order, it will take about 1 to 2 business days to process. LTL orders will generally get shipped within 5 to 8 working days. It also offers same-day delivery for a flat $5.
Salon Centric
At Salon Centric, you get to discover the latest makeup and beauty items in the market. It is the biggest wholesaler in the Salon and Beauty Industry. Again, one of the leading Beauty and Salon supply distributors in the USA.
Salon Centric is a must to try as it is one of the leading Online stores like Sally Beauty in the world. Moreover, it has a massive collection of other brands that offer innumerable items and products to care for your skin and brighten it with high-quality makeup.
Categories: Apparel and Accessories, Business Products and Services, Skin and Body, Equipment, Cutting tools, Essentials, Nails, Hair, and Appliances are the categories you will find on the official website of Salon Centric.
Shipping: once your order is confirmed, the delivery will be completed within the next 2 to 3 business days. The max days for delivery is 5 business days and if you did not receive your parcel within 5 business days, you are required to contact the website.
Besides, Salon centric offers free delivery over orders worth $150. However, they do not offer international shipping yet.
Glossier
Glossier is known as a new approach to beauty that encourages you to have fun and freedom together while you are ok with yourself. To inspire young minds – Glossier makes uncomplicated and intuitive products for you. Thus – this makes it one of the best stores like Sally Beauty.
Glossier works with a motto that says – "Skincare first, Makeup second". It is logical as no one would do makeup if it is harming their skin. Thus, Glossier first focuses on skincare, then goes for cosmetics.
Key Features:
Because of their motto, they make sure to prioritize skincare. This means – that even if you do not use their brand's skincare products before using their cosmetics – it is alright as Glossier's products are usually for every skin type.
Glossier's products stand out because they are made of well-suited raw materials and turn out to give a positive impact on your body or face.
Categories: Shop All, Olivia's favorite, Bestsellers, Skincare, Makeup, Body, Fragrance, Balms, Shop our sets, GlossyWEAR, Gift, Shop Digital, and Gift Card are the categories you will find on Glossier's website.
Shipping: if you spend more than $30, the standard shipping will be free for you. It may take about 1 to 2 business days to receive your order and process it further. And it will take up to 3 to 7 business days to deliver your products.
Peach and Lily
Peach and Lily can be called the origin of the Korean beauty trend. It has the best collection of Korean skincare products along with K-beauty items. One of the renowned brands and stores likes Sally Beauty.
All the products from Peach and Lily come from Korea or Japan. Or, in rare cases, the items are ordered from Korea and Japan-inspired by Original brands situated in other parts of the world.
It does not compromise its customer's safety and trust. So, they make sure the brands featured on their website are verified for what they claim to offer.
Categories: Peach and Lily and Peach Slices are the top-most categories on each and Lily's website. Following behind are the Shop all, Product type, Skin concern, Kits, Gifts Best of K beauty awards, Glass skin serum, Bestsellers, New, Peach skincare academy and Featured brands categories on the website.
Shipping: if you order products worth more than $50, you get free shipping along with two free samples of your choice. They charge $19.98 for two-day shipping. The shipping of Peach and Lily is comparatively slow as they take up to 30 days to deliver your order.
Nordstrom
Not only Nordstrom focuses on Make and Beauty, or even skincare but also offers a good amount of products on its retail chain website. The brands featured on its website for Cosmetics come from trusted and popular origins, making Nordstrom a reliable Sally Beauty alternative.
As Nordstrom focuses on the luxurious part more, the brands it features for make-up are luxurious too and might appear expensive to Middle-class people. Nevertheless, it is worth trying if you need diversified items in one place.
Categories: Nordstrom does not have a lot of categories for Makeup as it does not solely focus on the same. Thus, it has only one category named Makeup where all types of makeup and beauty products are gathered.
Shipping: the order placed through Standard shipping can take up to 3 to 4 weeks to arrive. The cost of standard delivery is free all the time. However, they will charge you sums accordingly if you opted for One-day and two-day delivery.
Final words: Stores like Sally Beauty
The above-mentioned list of beauty supply stores like Sally Beauty contains all the top and most-liked brands for skincare, health, and beauty. We hope you might have chosen the ideal brand that suits your requirements.
Frequently asked Questions
Which are the stores similar to Sally Beauty's supplies?
Ulta Beauty, Sephora, CosmoProf and Salon Centric are a few of the best stores which sell similar supplies to Sally Beauty.
8 Beauty Stores like Lush You'll Be Done Attractive![2022]