Plant Parent App Review: Worth Using? [2023]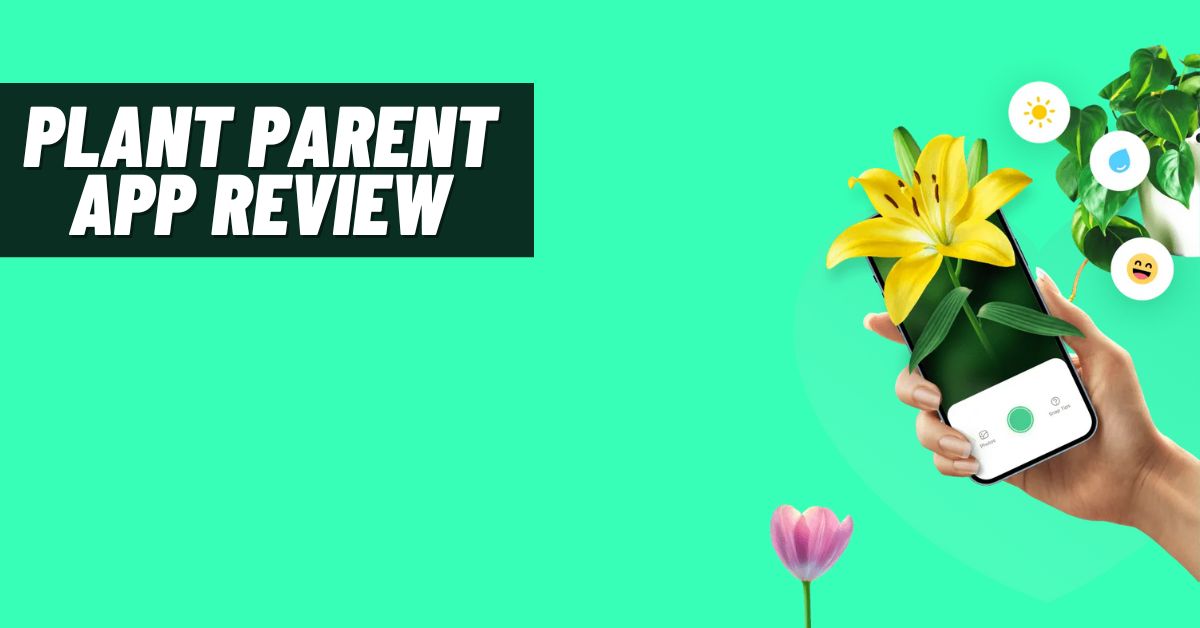 We may earn small commission from the products mentioned in this post.
Plant Parent App Review: Plant Parent is a plant care solution that lets you keep your plants happy and thriving. Though it is a good app, a lot of people are thinking about whether it is the best plant care app and whether it is worth it.
If you are also wondering the same, you're at the right place. In this article, we've given a detailed Plant Parent app review where you'll get to know everything about the Plant Parent app.
What is Plant Parent App?
Plant Parent is a plant care app that helps you identify and track your plants. With its data of over 10,000 plants, you can use it to identify your plants by simply clicking a picture or entering their name.
It offers numerous features and functionalities to help you manage your plant's needs and ensure its overall well-being. And its comprehensive care guides offer information about sunlight requirements, watering schedules, temperature preferences, and many more.
Key Features
Plant Care Guides: Extensive information about caring for different types of plants, including light requirements, fertilizing guidelines, watering schedules, temperature preferences, and more.
Fertilizer and Nutrient Schedule: This reminder lets you know when to apply fertilizer or nutrients to promote healthy growth.
Pest Control: Offers information on common plant problems, pests, and diseases as well as recommended solutions and treatments to address them.
Reminders: Reminders to help you maintain proper watering schedules for your plants, thus preventing both over-watering and under-watering.
Plant Calendar: Tailored care calendar for your plant to easily manage the watering and fertilizing schedules.
Ask Experts: Ability to get a perfect solution for any gardening problem by Plant Parent's experts' team.
Plant Journaling: You can create digital journals to track the growth and progress of your plants, add photos, and record care observations.
Cost
Though you can download the Plant Parent app for free from the Google Play Store and App Store, there is a premium plan for additional features like personalized care guides for every plant, scheduled care reminders for repotting & watering, robust plant database, and more.
Its Premium subscription costs $4.99 a month or $49.99 a year. However, you can opt for its 7-day free trial before subscribing to the premium plan.
Pros
Diagnose plant diseases to help you save your plants from dying.
Offers a great way to learn more about plant care and to connect with other plant lovers.
Sends reminders when it's time to water your plant and even helps you avoid overwatering or underwatering.
Offers a 7-day free trial.
Cons
It doesn't let you manually input when you water your plant.
Free version is limited.
Is Plant Parent Worth It?
Plant Parent has an extensive database and even offers accurate information. A lot of people have stated that this is an amazing app that helps them identify plants and keep their indoor and outdoor gardens organized.
And its reminders are a great way to water plants without forgetting. Furthermore, Plant Parent is quite accurate and is really convenient and easy to use.
Lastly, it all depends on your personal preferences and the specific plants you own. So, you can try using a variety of apps and find out which one fits the best with your requirements and gives accurate information for your specific plants.
We hope this article on Plant Parent review has helped you know everything about the Plant Parent app.
FAQs
Is there a fee for the plant parent app?
Though you can download the plant parent app for free on your device, it has a premium plan for additional benefits.
Is the Plant Parent app free?
Yes. However, the free version is limited and offers limited features, so you can purchase the premium plan for extra features.
What is the Plant Parent guide app?
Plant Parent app offers solid plant care guides to keep your plants happy and thriving.