Kinguin vs G2A vs CDKeys: Which Is Better? [2023]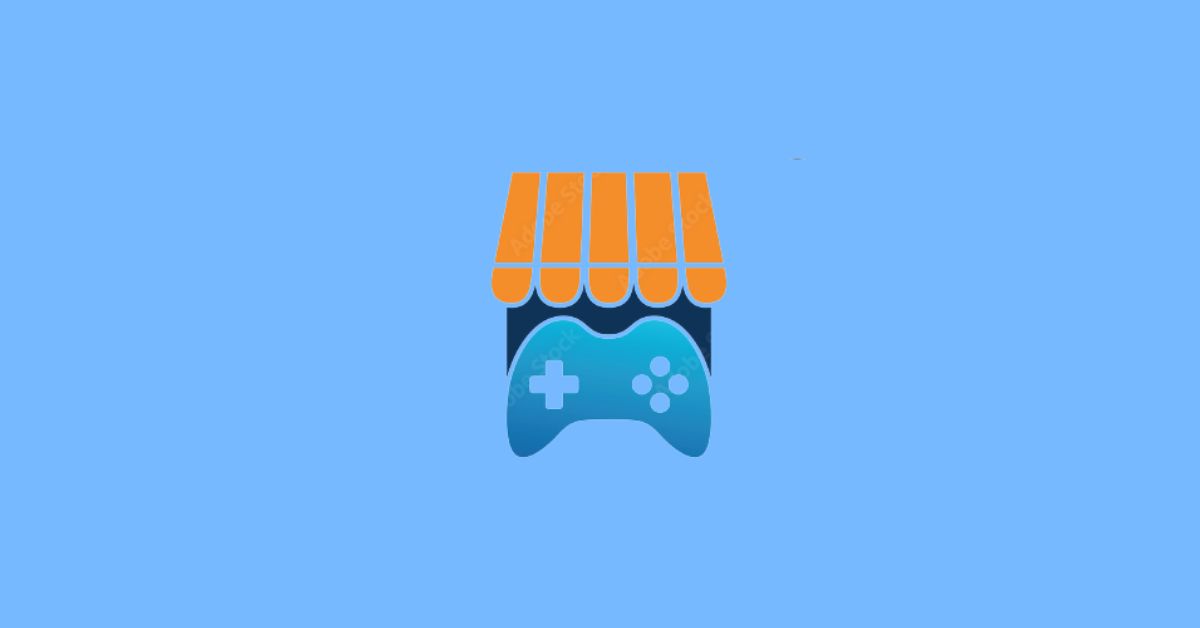 We may earn small commission from the products mentioned in this post.
Kinguin vs G2A vs CDKeys: The internet is making everything super convenient for all types of people. Whether you are a new gamer or an expert in the gaming industry, you will still think more than just twice to deal with any gaming platform which does not look like a legal place to buy anything from.
Recently, people are asking trust-related questions regarding three of the gaming platforms – Kinguin, CDKeys, and G2A. You might have heard about these platforms, where two of them are marketplaces where buyers and sellers deal together and one is an individual site.
So, do they offer products and services at reasonable and cheap rates? Are they trustworthy? Are there any problems? And so many more questions are still unanswered.
If you are one of those people who need answers, we are glad to inform you that we have given Kinguin vs G2A vs CDKeys comparison below. So, have a look and receive all the answers to your questions.
Kinguin vs G2A vs CDKeys: Introduction
Kinguin
Kinguin is a globally famous digital marketplace that offers various collections of game keys. It deals in steam CD keys and PC game keys. They offer instant delivery for every item 24*7.
With the help of Kinguin, you can receive multiple rewards and great deals on different gaming websites like Steam, battle.net, Xbox, PSN, Origin, and many more.
Steam is one of the most advanced and popular PC gaming platforms. Kinguin has keys for almost all the games that require keys at Steam. On top of that, if you are lucky enough you can also receive outstanding deals and offers up to 60%, 70%, or even 80%.
You can search for different types of software and get them for discounted prices on the grand software sale at Kinguin. So, Kinguin is the world's best and first digital games marketplace which works to enhance the gamer's experience.
G2A
G2A Ltd is a popular digital marketplace in the Netherlands that mainly runs a site that specializes in the reselling of gaming items with the help of the usage of redemption keys. Apart from this, prepared activation code, merchandise, and electronics in different software is also included.
The website is available in six different languages including English, German, Portuguese, Spanish, French, and Polish. As a user, you get to enjoy a huge offer of digital items like gift cards, software, games, and more at the best and most reasonable prices in the G2A market.
With the help of this website, you can buy and sell through the internet and enjoy multiple offers from well-known gaming websites like Uplay, GOG, Steam, Origin, and many more.
CDKeys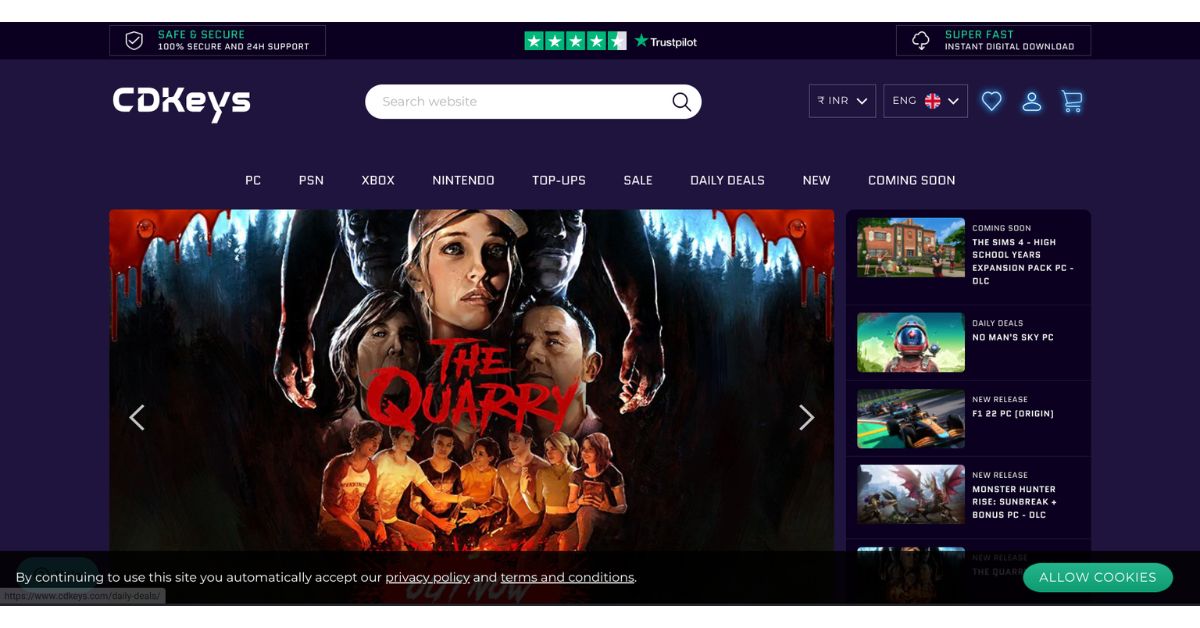 CDkeys is your ultimate place to buy accurately priced video games. They do not allow you to overpay for anything and you can enjoy the recently released games at the lowest prices currently in the market.
With the help of CDKeys, you do not have to travel to different websites and marketplaces to check and compare the lowest and highest prices of a specific game as you get amazing offers up to 90% on already discounted and lowest prices.
Moreover, it helps you in buying products and software for PC, Xbox, and PSN. You get to buy steam keys, you play keys, PC game keys, and original keys.
Along with the same, you get to buy cheap PSN games, DLCs for PS4/PS5/PS Vita, and top-ups. As for the Xbox, you can buy the Xbox live membership at reasonable rates, Microsoft points from CD keys, and much more.
Kinguin vs G2A vs CDKeys: How does it work?
Kinguin
As Kinguin is a marketplace where all the different sellers for games and copies of Windows come together to do business, you as the customer and gamer do not buy from Kinguin but from the specific seller of the game through the Kinguin website.
Following are the steps for an explanation of how Kinguin works for a buyer,
Visit the Kinguin website and have a look around.
If you need a specific game key, search for it on the website search bar or you can search for them in the relevant list under different highlights mentioned on the homepage.
Once you find the key, you have to proceed and buy it.
Buying any game key is like buying any other game online. They will ask for a few details about you to verify your profile and you can lastly move to be.
Once you have transected the money and confirmed the order, the brand will send the key or keys directly to your inbox.
G2A
G2A.com is a marketplace that allows you to engage with buyers and sellers from the grey market. Similar to eBay or gumtree, G2A is a platform where buyers and sellers from different backgrounds across the world come together.
They deal in game keys for PC games along with activation codes for Xbox live credit and PSN. Along with the same, you can also get various codes for different software, gaming hardware, and gift cards.
The buying process is similar to any other website.
You will have to visit their official website and look around to see how things work and what they have to offer.
You can go along with their recommendations only if you do not have a game key or other item already in mind that you want to buy.
Once you decide to buy anything, you can proceed to the purchase and pay for it.
The last step in the purchase cycle is the transaction. After the transaction is completed, you'll receive the confirmation through a different mode. Now all you have to do is wait for them to deliver your product or service.
CDKeys
Similarly to Kinguin and G2A, CDKeys is also a place where you can search for lonely priced CDKeys and other gaming items. It works like the other two platforms mentioned above.
You have to visit their online store and look for the service or item you want. In case you do not have anything in mind, you can leave the list of the latest hits in the gaming industry and if anything catches your eye, you can go for it.
Once you decide to buy something, tap on the buy option and it will redirect you to follow certain steps for the purchase.
Make sure you are giving the right details. It will ask you for general privacy information like your name, address, and other things.
The last step will include the payments. Once you have successfully paid for the service or item, they will send you the confirmation and your job is done until you receive the delivery.
Kinguin vs G2A vs CDKeys: Fees for Sellers
Kinguin
As you can sell as well as buy from Kinguin, if you wish to become a buyer at any point, you'll need a good sum in your account for additional fees purposes as opposed to sellers by the brand. Below are the fees contributions by sellers required on the website,
Selling fees – it cost you 15% along with €0.3. The fixed rate can lessen if you have acquired a different seller tier.
Wholesale fee – it'll cost you 6% of the price of the wholesale item.
Fees for listing – it will cost you €0.2 for every item or service you list on your profile. It is usually valid for two months or 60 days but can differ accordingly.
Price Change fee – you will be charged €0.05 for every time you change the price of any product or service. The website allows you to change the prices three times a day for free. After that, it will cost you the above-mentioned sum.
Withdrawal Fees – it will depend on which withdrawal method you have chosen and the amount. It can be fixed or in percent. It usually travels from one percent or €5 to €25 fixed.
G2A
Similar to Kinguin, G2A also charges a good bunch of different fees for sellers. In case you wish to join the seller's community on this website, you'll have to pay all the fees mentioned below in points,
Selling fees – The brand will cost you 10.4% along with €0.25. It can decrease the amount according to your seller level.
Software product fees – it will cost you 15% of the listed amount along with a flat fee that will depend on your salon level.
Listing fee – for every item or service you list, it will cost you €0.15 per listing.
Price Change Fee – each time you change the price of the item or service, it will charge you €0.15.
Fees for Adding Keys – you will be charged €0.15 for every 10 items.
Withdrawal Fees – it will charge you 1 to 1.5% of the withdrawal amount along with 1 to €1.5. This charge will depend on which withdrawal method you have chosen.
CDKeys
Since there is no place for sellers to do business at CDKeys, it does not have anything to charge additionally to anyone.
As for the buyers for all the platforms mentioned before, you can be charged additional fees in the name of convenience fees or taxes at the time of purchase. It is unnecessary that they will charge you compulsory but your bank can charge you a transfer or any other fees.
Kinguin vs G2A vs CDKeys: Are these Platforms legit?
Yes, Kinguin, G2A and CDKeys are legit. These gaming platforms have been working for years to provide gamers from across the world with the best quality keys, hardware, software, and other gaming-related items and services.
All of the platforms are indeed based online but all of them offer actively working customer care service, in case you have any doubt, have any questions, and if you are stuck at any point.
There is no such legal announcement saying that these platforms work illegally. While Kinguin and G2A are the open marketplaces for anyone to join the community on both sellers' and buyers' sides, Cd keys only deal in licensed items.
These platforms work legally and have acquired verification and trust from gamers successfully. To all those who doubt these platforms, you can have a look at their official website and on the internet to check if any fraud or cheating is going on, on these platforms.
All the platforms mentioned in the above context are 100% trustworthy and legit.
Kinguin vs G2A vs CDKeys: Which is better?
Kinguin, G2A, and CDKeys, all three platforms are good. All three help buyers find what they are looking for. They offer huge collections under every category they offer. With their help, buying game keys, video games, and other related items has become super flexible.
Although all of these have a vast sea of products to offer, there can be a time when you must not find what you were looking for at one of them. In that case, you can hop onto another platform and search for it.
There is no such 'Best' among these as they are good for different people according to their different needs. However, Kinguin and G2A may have a bit bigger collection to offer than Cd keys because both of them are marketplaces compared to CD keys which is an independent platform.
Final Thoughts
In the above context, we saw the fee pricing for all the sellers thinking about joining the two marketplaces. Along with that, we introduced all three platforms where you can buy various gaming-related items and services.
All of the platforms are trustworthy and Legit. All of them offer a good variety of categories and huge collections under each category. Their websites are user-friendly and they offer good customer care support.
The bottom line is, if you are looking for a good match to your preferences among these platforms mentioned, we would suggest you have a look at all three of them individually and look in detail at which one is more suitable for you.
We have mentioned all the important points in the above article. We hope by reading this article, you at least have a rough idea about which platform you must first look into.
Frequently Asked Questions
Is it safe buying games of G2A, CD Keys or king?
Yes, G2A, CD keys, and king are popular platforms to buy different game keys and other related items from. These are trusted platforms and have verified uses. While King and G2A are marketplaces, cd keys is an individual platform but all three use secured software. They all are safe for buying games. 
Is Kinguin the same as G2A?
Yes, the only similarity between king and G2A is that they both are marketplaces that deal in different game keys and other games-related products and services. But apart from this, they both can be easily distinguished from every point.
Try Alternatives-