Hulu Error Code p-dev315 [Fix 2023]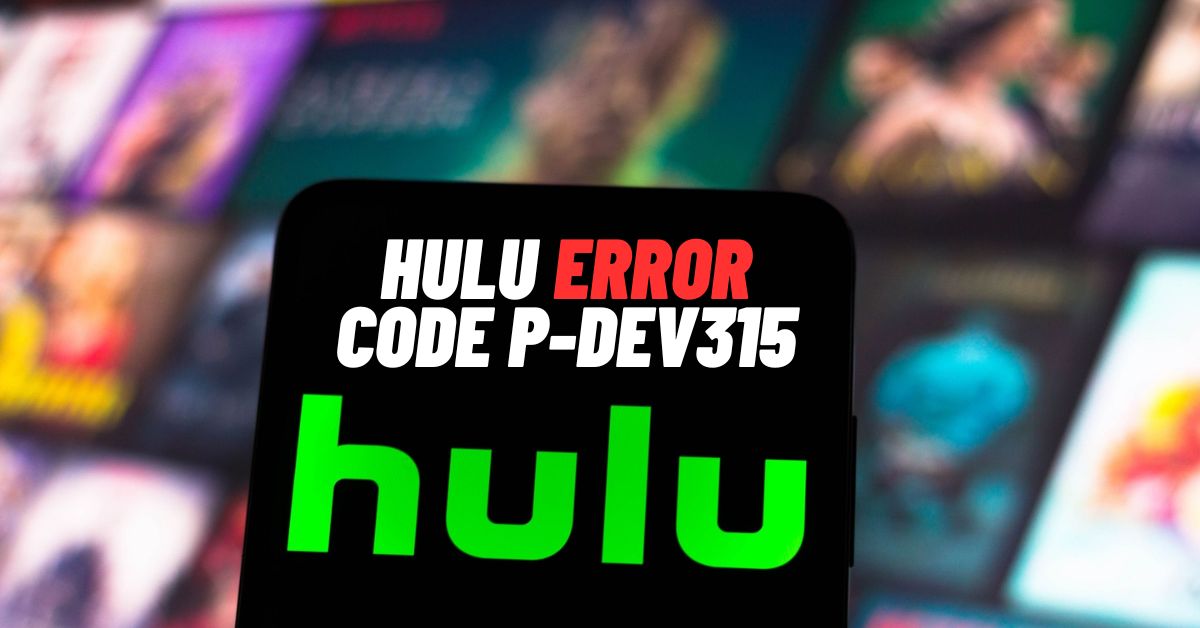 We may earn small commission from the products mentioned in this post.
Hulu Error Code p-dev315: Hulu is a subscription based streaming service that offers a library of TV series and films from various studios like Disney Television Studios, FX Networks, ABC, etc., along with Hulu original programming.
Like most streaming services, Hulu also causes some errors when trying to stream content, and error code p-dev315 is one of them.
If you are also facing the same issue on Hulu, don't worry. In this article, we'll show you how to get rid of the Hulu error code p-dev315.
What is Hulu Error Code p-dev315?
A lot of people on Reddit and Hulu community forums have complained that they have encountered the error p-dev315 on Hulu when trying to stream channels like CBS and ABC. And someone has mentioned that they have encountered this error when watching content on DVR.
How to Fix: Hulu Error Code p-dev315
Check Your Internet Connectivity
One of the first things you should do when you get the error p-dev315 on Hulu is to check your internet connection. So, perform a speed test and see if your internet connection works fine.
If not, try restarting your router and modem and also try switching to a different network. For instance, if you are currently connected to a Wi-Fi connection, switch to a mobile network or vice versa.
Change Your Device
There is a possibility that the issue might be with your device. Thus, try using a different device and stream Hulu and see if this helps.
However, before changing your device, try streaming another content to see if the error code p-dev315 is specific to a video or with all the Hulu content.
Restart Hulu App & Your Device
Log out from your Hulu app and completely close it. Now, wait for approximately 30 seconds and relaunch the app again.
If the issue still persists, try restarting your device by turning off the power button, waiting for some time and then turning it on again.
Check For Updates
Most of the time, the Hulu app, or the device you are using Hulu on might be outdated, thus causing errors. Therefore, make sure that you are using the latest version of the app as well as your device and see if this fixes the error p-dev315.
Further, you can also uninstall the Hulu app from your device and install it again. By doing so, you'll install the latest version of the app which will have new features as well as bug fixes.
Clear Cache & Data
Sometimes, the data stored in your device gets old or corrupted and prevents your Hulu app from working properly. In this case, clear the cache and stored data of your Hulu app and launch it again.
Contact Hulu
If none of the above solutions helped and the issue persists, it's better to get in touch with Hulu's customer service team and you can also report your issue on Hulu's community forms.
FAQs:
How do I fix Hulu error code p-dev315?
Ensure your internet connectivity is stable and you are using the latest version of the Hulu app. Also, restart your device and stream content on another device.
What is the error code p-dev315 on Hulu?
Error code p-dev315 typically occurs when you are watching DVR content.
Why am I getting an error on Hulu?
There is a possibility that Hulu's server is down, or you might have a poor internet connection. 
Fix More HULU Error codes-