Top 9 Games like Rayman Legends: Best Video Games [2023]
We may earn small commission from the products mentioned in this post.
Games like Rayman Legends: Rayman Legends is a great platform game – standing 6th in the Raymond game series. It includes Rayman, the Teensies, and Globox — the MCs of the game, wandering across a magical forest, where they locate a mysterious tent of paintings – the start of the mysteries.
Rayman Legends is an interesting game series with every game coming with a new twist and turn – advanced characters and gameplay, and of course, more fun unlocked.
On the contrary, if you have already tried this entertaining game series and wish to know more about games like Rayman Legends, then we are glad to inform you that this article contains a well-curated list of the best games like Rayman Legends to try right now!
List of Games like Rayman Legends:
1. Donkey Kong Country 
Donkey Kong Country is a fascinating side-scrolling platform video game – a reboot of the original Donkey Kong franchise. The game follows the plot where King K Rool, along with his army of crocodiles named Kremlings, robs Kong's banana hoard.
Furthermore, Donkey Kong Country follows easy gameplay, where the main characters move swiftly through rolling/cartwheeling, swimming, jumping, or climbing. These are the basic abilities and they can always upgrade whenever they get a special element between levels.
Key Highlights
Items: the items in the game will help you complete the hard level a bit easier, and most of the items are different types of bananas!
Tens of levels: Donkey Kong Country comes with about 40 levels, with each level having a different type, and selected ones with bonus areas from 1 to 4.
2. New Super Mario Bros. 
New Super Mario Bros. is another platform video game – a side-scrolling 2.5 D action-adventure, an upgraded and clearly advanced video game for all Super Mario fans.
New Super Mario Bros. follows a story starting when Mario and Princess Peach were taking a stroll together when suddenly, a mysterious thundercloud appeared. When Mario went ahead to investigate – Princess Peach was kidnapped, and now, you have to help Super Mario find her.
Key Highlights
Upgraded gameplay and features: New Super Mario Bros. is certainly not like the usual Super Mario game and has upgraded gameplay, mechanics, and features overall.
Over 5 types of Power-ups: New Super Mario Bros. Include about seven different types of power-ups like a blue shell, mini mushroom, fire flower, super mushroom, and more to help you complete the harder level easily.
3. Rayman Origins 
Rayman Origins is another fascinating platform game standing in the 4th position in the Raymond series. As expected, it offers an advanced experience in the Raymond games series, where you get to discover a magical universe along with legendary 2D gameplay.
Rayman Origins includes the usual Raymond game series cast with the main hero Raymond, his best friend Globox, and the two wizards, the Teensies. Together, this world's funniest team will fight for Glade's peace.
Key Highlights
Upgraded art and graphics: as already mentioned, this game in the Rayman series will welcome you to the unique approach to 2D art and advanced graphics.
100s characters and 10s of environments: Rayman Origins concludes with more than 100 different characters and about 12 distinct environments.
4. Unruly Heroes
Unruly Heroes is an action-adventure platform video game, inspired by a timeless Chinese novel named 'Journey to the West'. It includes four heroes who have to fight a diversified lineup of villains by showing off their cool kung-fu skills along their journey to the West.
Unruly Heroes include a distinct martial art technique for different heroes, each having unique natural abilities of their own. Also, the lineup includes the monkey King Wukong, the greedy pig Kihong, the sleepy monk Sanzang, and the sentimental brute Sandmonk.
Key Highlights
Over 20 attacks: Unruly Heroes mainly focuses on specialized kung-fu fights where you will be fighting with enemies with over 20 attacks and combo attacks.
Local or online PvP: Unruly Heroes is indeed fun if you decide to play it locally, but, if you want to compete with someone real, then the online PVP mode is always on cue.
Solo or multiplayer: you can go solo and experience the journey of the Monkey King, or go multiplayer and have fun playing different characters.
5. Trine Series 
Trine is a well-known indie puzzle, side-scrolling video game, a fantasy action game where you get to create and use physics-based items to fight against threatening enemies as well as Hazardous puzzles.
Trine further follows a fully interactive physics for its gameplay, where every character has different abilities to help you fight in battles. Also, you can freely choose which character is helpful for you in the next battle and which isn't.
Key Highlights
3 heroes: Trine has 3 heroes to offer, including, Zoya the thief, Amadeus the Wizard, and lastly, Pontius the Knight, and each of these heroes comes with unique abilities as a thief, wizard, and knight,
Challenging and detailed levels: Trine has about 15 challenging levels – all offering unique graphics and atmospheres, including, Dragon Graveyard, Astral Academy, Crystal Caverns, Forsaken Dungeons, and more.
6. Sackboy 
Sackboy: A Big Adventure is another interesting adventure platform, video game that features 3D platforming. It welcomes you to an epic journey filled with several platforming challenges and quests.
Sackboy further lets you go solo for an epic race against strong bosses, or you can also decide to create your own team of up to 4 adventurers as a fun-packed party and play together to have a different level of fun fighting stronger bosses.
Key Highlight
Chaotic multiplayer: going solo is bravery, but if you wish to have a joyful, yet, collaborative and chaotic multiplayer experience – then it's your queue to gather the best players from your group to play together.
Fast and frantic action: Sackboy doesn't go hand-in-hand with breaks and slow plans, and you'll have to do your best to keep up with the mischievous plans taking place in the game.
7. Super Meat Boy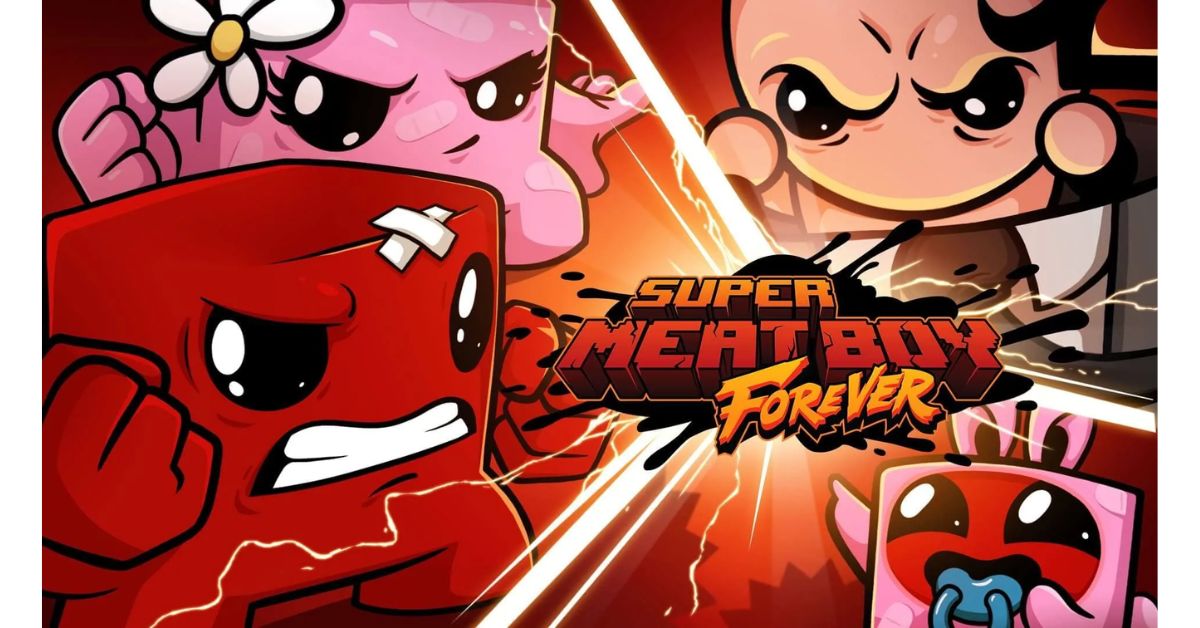 Super Meat Boy is another platform video game, a tough Platformer, where you have to play the character of an animated cube of meat. The meat is trying his hardest to save his girlfriend, who is currently in danger.
Super Meat Boy follows the story of the protagonist as he leaps through walls, crumbling caves, over oceans, and pools of old needles – all while sacrificing his own health to save his girl in distress.
Key Highlights
100s of levels: Super Meat Boy unlocks over 300 single-player levels.
Bonus fun: Super Meat Boy has got your back – if hundreds of levels weren't enough, then it also has more amazing boss fights, hidden characters, and unlockable secrets and warp zones.
8. Celeste 
Celeste is probably the most famous game mentioned in the article, again, a tough platformer with the main character as Madeline – a young trance lady struggling with depression and anxiety, aiming to climb the Celeste Mountain.
Celeste is a single-player, narrative-driven adventure video game, including a fascinating cast of characters where you will be experiencing a heartwarming story of self-discovery.
In this game, you will be helping Madeline survive and fight against all her inner demons throughout her journey – all while facing hundreds of handcrafted quests, and many secrets still uncovered.
Key Highlights
B-side characters: Celeste is enough fun if you go on with the main story, but if you're one of the bravest mountaineers, then you can also opt for unlocking the vicious B-side chapters too.
Over 700 scenes and challenges: Celeste unlocks a mountain journey with more than 700 scenes, inclusive of hardcore challenges and devious mysteries, which you need to uncover.
9. Sonic Mania 
Sonic Mania is a popular adventure platformer, opening a journey of an all-new adventure with sonic, knuckles, and tails. The game is advanced from the original game series of Sonic and has multiple bosses with classic gameplay.
Sonic Mania acts as a side-scrolling video game and is a celebration of the original Sonic Hedgehog franchise game series. It further opens a Journey of 2-D Sprite animation and similar gameplay to the original Sega mega drive sonic games.
Key Highlights
10s of items: Sonic Mania comes with about 22 unique and advanced items to level up in harder levels.
Over 75 enemies and bosses: Sonic Mania has gotten a great advancement with its enemies and bosses, with the count going over 75 in total.
Final Words
In the above-mentioned article, we saw a good variety of games like Rayman Legends with each coming with different gameplay, unusual stories, and unlimited fun.
Moreover, all the games mentioned in this article have received an above-average positive response from all the gamers, and almost all of them are available at a fair and moderate price on the Steam store.
With this, we have concluded the article, and hope you now have a good list of games like Rayman Legends you are interested in trying right away!
Frequently Asked Questions
What games are similar to Rayman Legends?
Donkey Kong Country, Celeste, Trine Series, New Super Mario Bros., Sackboy, Rayman Origins, Super Meat Boy, Sonic Mania, Unruly Heroes are some of the best games similar to Rayman Legends.
Which are the best games like Rayman Legends?
Sackboy, Super Meat Boy, Rayman Origins, Sonic Mania, Donkey Kong Country, New Super Mario Bros., Unruly Heroes, and Celeste are a few of the best games like Rayman Legends.