9 Top Games like Cube World You Should Try! [2023]
We may earn small commission from the products mentioned in this post.
Games like Cube World: Cube World is an amusing action RPG video game, a voxel-based concept with a special focus on exploration. This game takes place in a fantasy world made only of cubes with 4 playable classes.
Cube World is one of the most interesting and unique action-based RPGs, with an extraordinary art style made of blocks — a must-game to try if you are into RPGs with a unique style.
But, if you have already given it a shot and liked the overall idea – then we are sure you will also be interested to have a look at our list containing some more good games like Cube World mentioned right below in this article.
List of Games like Cube World:
1. Veloren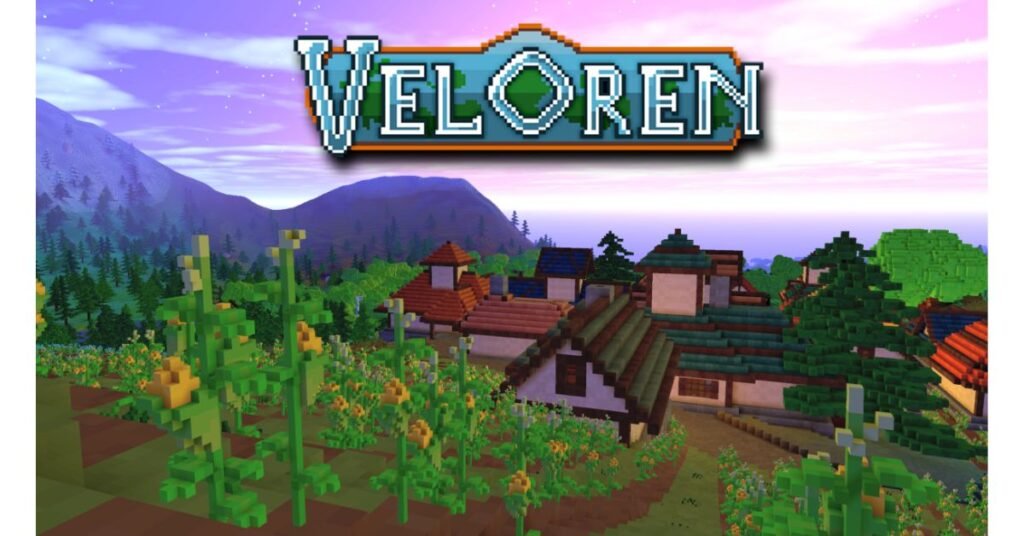 Veloren is a popular multiplayer, voxel-based, and Cube World-inspired RPG video game written in Rust. It's an open-source RPG for PC – under development since the middle of 2018.
Veloren is currently being developed with the main objective of creating a colorful and bright fun world that can be interacted with and explored openly in multiple interesting and unique ways.
Key Highlights
Community-based: one of the main reasons to try Veloren is that it's a fully community-based game with all the music tracks, assets, and graphics originally created by its community members.
Updated map and features: Veloren is being updated with an updated map and locations with many more interesting features that can be introduced and easily used while gaming.
2. Delver 
Delver is a first-person action RPG video game – a rogue-like dungeon crawler with a twist of crunchy pixels throughout the graphics.
In this game, you will be an adventurer trying fate in dark dungeons, where you have to fight monsters, horde potions, grab loot, and — and level up!
The main motive of the game is the quest for the Yithidian orb in the darkest depths of the dungeon. You have to do your best and bring it to the surface. However, reaching the orb can be an easy task but bringing it back to the light is the main mission.
Key Highlights
Randomly-generated levels: one of the main highlights of the game is that all the levels are randomly generated, at least to some extent, which means you will never know what's going to happen next.
Permadeath: Another main highlight of the game can be the concept of Permadeath where – once you die, irrespective of the way, you are dead and there's no such thing as retry.
3. Trove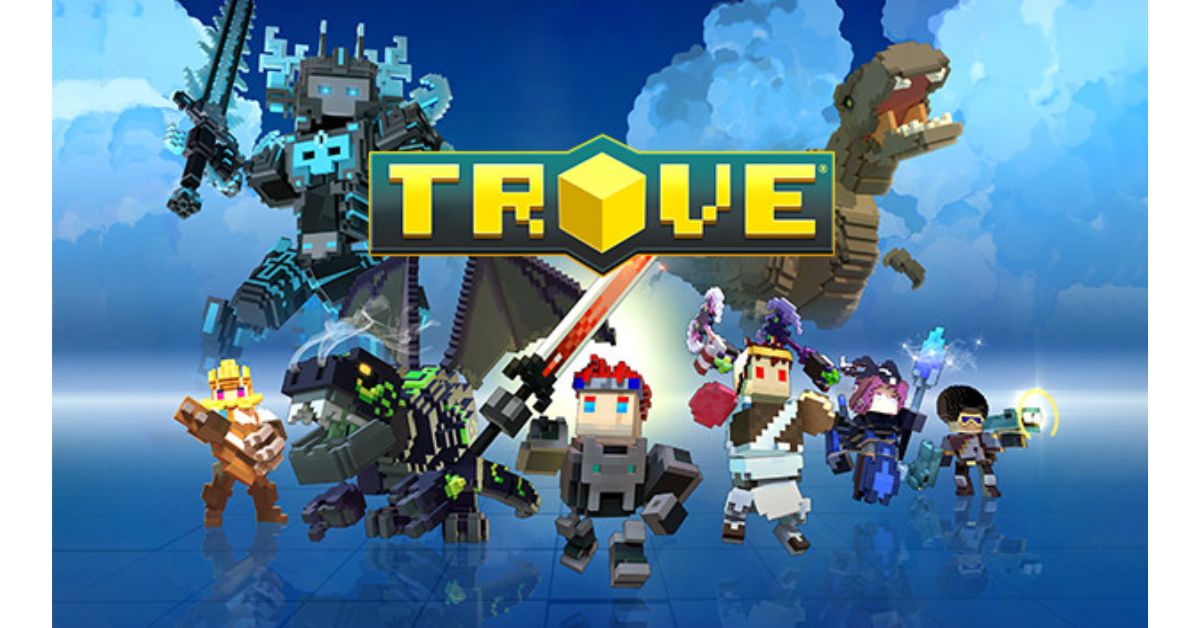 Trove is another promising voxel-based sandbox video game where you have to get ready by grabbing your group of gamers, honing blades, and starting the amusing adventure in Trove: an ultimate action MMO.
Trove is probably the most similar game to the Cube World because, not only is it made of cubes, but the gameplay and environment of the game also match with the Cube World in more than a couple of ways.
Key Highlights
Loot and get rich: Trove has several treasures and collectible items hidden in the deepest and darkest destinations in the game – and you have to Loot all of them to get rich.
Build a home and world: Trove starts from scratch, where you have nothing, and you have to work your way to build a home for yourself and a world with your friends.
Explore and build: Trove can also be known as an open-world exploration RPG game where you are free to explore and build anything and everything you want in your world.
4. Stonehearth 
Stonehearth is another favored city-building game – can also be known as an open-world exploration game where you get to build anything you want in the game filled with cubes.
Stonehearth welcomes you to a living world filled with heroism, mystery, and warmth – with the main objective of helping a small group of settlers in building a Home for themselves in an unknown and forgotten land.
Key Highlights
City-building and management: you will be in charge of the entire management and building of this city, where you also have to manage to obtain the resources, distribute them in different aspects, and feed the people.
Level up with settlers: the only way to level up is to help level up your settlers. Each of them has a distinct job and your job is to manage them in specific categories like crafting, fighting, building, or finding resources.
5. Portal Knights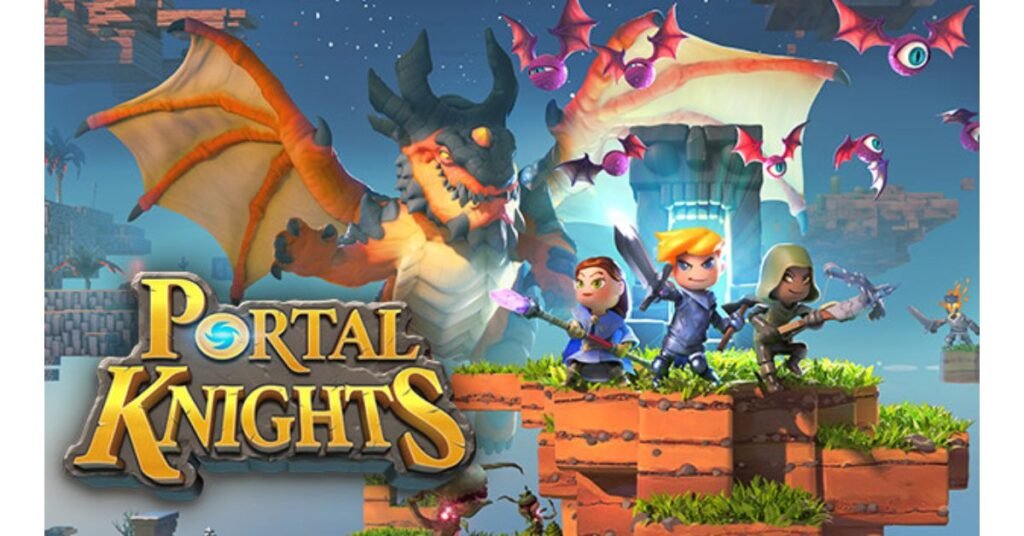 Portal Knights is an independent survival action RPG game where you will be crafting your own adventure, forging your own hero, and taking the role of the ultimate portal knight.
Portal Knights is a cooperative 3D sandbox where your main activities involve leveling up your characters, and crafting strong gears, to defeat all your enemies in the real-time tactical combat style.
Key Highlights
Explore!: Portal Knights has many things to explore where you can explore randomly generated islands while working to restore the peace of the world.
Epic battles: since you are a knight, you will be experiencing multiple epic bass bottles where you will be fighting with the strongest villains.
Become an architect: Portal Knights will allow you to become an architect and create your own island with amazing structures through creative mode.
6. Dragon Quest Builders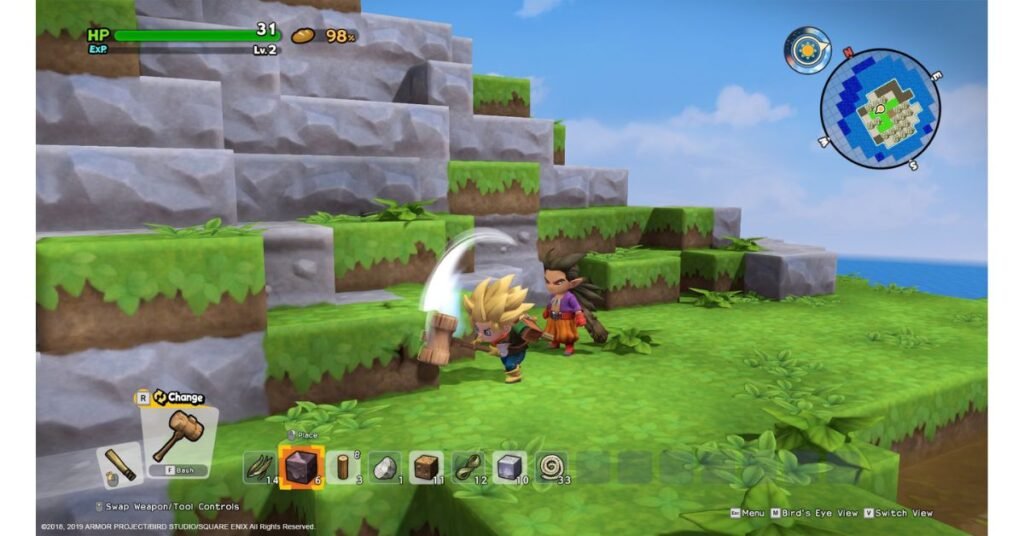 Dragon Quest Builders is another sandbox action RPG video game taking place on a fantasy Island, which is currently being terrorized by an evil cult.
With Dragon Quest Builders, you will further experience exploring the island and its environments, fighting with multiple strong bosses, building different types of structures, and harvesting in a charming campaign.
Key Highlights
Build with online friends: Dragon Quest Builders allows you to gather up to 4 players online for big projects and design and build structures in your world with them.
Harvest: Dragon Quest Builders will let you work with villagers to harvest — including soiling, planting seeds, and raising a multitude of crops, where you get to customize the building of your farms.
7. Project Hedra 
Project Hedra is a promising open-world and low-poly role-playing video game, where you will be creating your own hero to explore infinite worlds filled with temples, dungeons, and more such dark places.
In Project Hedra, you will get to craft elements like gears and potions to aid you along your journey. Additionally, you will be experiencing endless adventures and quests with its procedurally generated content.
Key Highlights
Build your character: since this game is an open-world RPG game, you are free to build your own character and choose your own playstyle, with classes such as warrior, mage, rogue, or archer – which can also be specialized into subclasses to access new abilities.
Craft to gear up battles: Portal Knights unlocks over 100 unique items to collect and craft to gear up battles, and will also be helpful in hard challenges in your journey.
8. Exanima 
Exanima is another survival video game with a rather dark art style. In this game, you will be mainly exploring fighting, surviving, and unfolding multiple mysteries in a unique and unforgettable set of isometric RPG sets.
Exanima takes place in a dark fantasy world, with the main highlight of its art style, exceptionally focusing on detail and realistic simulation, helping you get fully indulged in the dynamic gameplay.
Key Highlights
Build characters: Exanima allows you to build and customize characters, and permanently save them by completing aural content.
Thaumaturgic powers: Exanima comes with multiple moddable thaumaturgic powers.
Several arenas: Exanima features several complete arena game modes, including outdoor, as well as indoor arenas.
9. Hytale (Coming Soon)
Hytale is another upcoming sandbox video game where you will be taking on a journey of adventure filled with creativity. This game is filled with the combination of the scope of a sandbox with a detailed RPG game.
Furthermore, one of the main highlights of this game is its procedurally generated world that includes towers and dark dungeons offering rich rewards with high risks.
Key Highlights
Fight dire foes: Hytale involves both small and large creatures, and you will have to fight these monsters to acquire powerful gears.
Choose your playstyle: Hytale is a custom RPG game where it supports a good variety of distinct play styles, and you have the complete freedom of choosing your own path.
Final Words
If you like the concept of freedom of exploration and an environment, ideal for exploring in the Cube World RPG game – then all the games like Cube World mentioned in this article are a must-try for you.
All these games have unique gameplay, freedom of exploration, unique art styles, and overall good concepts to keep you entertained throughout your experience.
In conclusion, all the games like Cube World mentioned in the article are worth a try, especially if you want to try open-world concepts with different genres like adventure, survival, etc.
Frequently Asked Questions
Are there more exploration games like Cube World?
Yes, there are many good exploration games like Cube World, and some of the best ones can be: Delver, Veloren, Trove, Exanima, Portal Knights, and Dragon Quest Builders.
Which are Cube World alternatives?
Delver, Dragon Quest Builders, Veloren, Portal Knights, Trove, and Exanima or some of the promising Cube World alternatives.
Try Alternative RPG Games-