7 Best Apps Like Albert to Manage Your Finance [2021]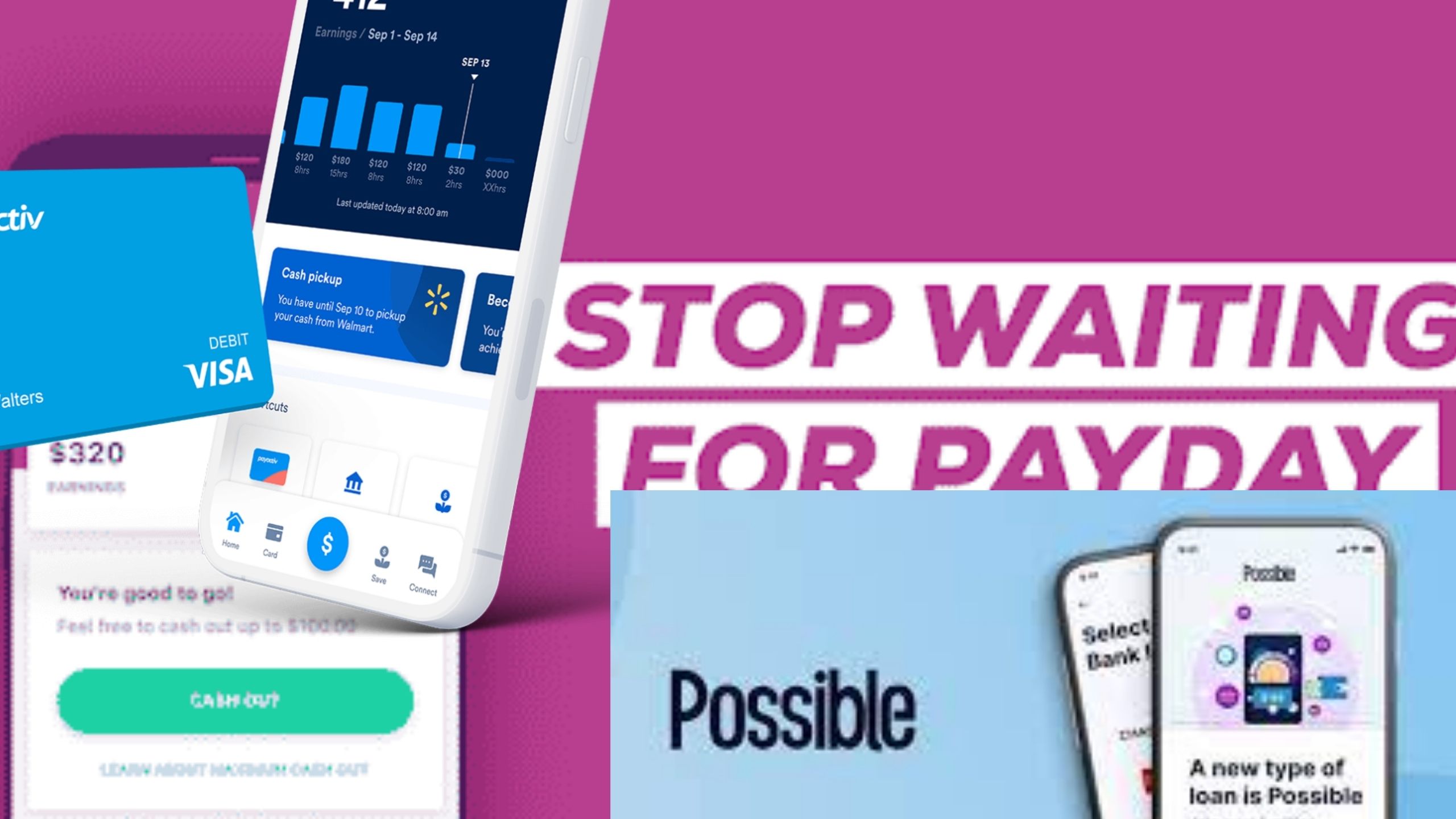 Are you looking for best apps like Albert? Wondering which service offers the best services? Don't worry, we'll help you with that! In this article, we'll show you 7 best Albert alternatives that are worth using.
Albert is a financial app which helps you save money, lower your bills, develops a personalized financial plan, combines all your accounts in one plane for a complete view of your financial life, offer you financial help and even guides you in investing your money. It monitors your budget tools for possible savings and allow you know when you're in risk of going over your spending limits.
Best apps like Albert
Even though Albert is enough for some users, the app has its limitations like you can only make payments with the UK and the United States. Fortunately, there are several other money apps like Albert to choose from while making international payments or cashing out in advance. Check out the guide below to know more about 7 best apps like Albert.
Cash App
Cash App is an American financial app which assist you to manage all your online transactions via your mobile phone app or through its website. With Cash App, you can be able to send, receive and spend money to purchase Bitcoin and all other online services. It is quite popular due to its safe, secure, fast and free transactions.
All you have to do is to download the app from Apple App Store or Google Play Store, and all the required details, including you email address, name and other bank details. After authorizing your account, you can easily access of its features. Its significant features include daily alerts, no limitation, history, regular updates and much more. 
Acorns
Acorns is one of the best apps like Albert that offers a robo-advisor model with an automated savings tool. It works by rounding up your purchases on linked debit cards or credit cards. It mainly targets a much younger, more tech-savvy generation as the whole investment experience can be created and managed directly from a smartphone.
Furthermore, it reads your spending habits on your credit card and rounds every transaction up to the nearest whole number. You can invest for retirement, set up a custodial investment account for your kids or set up a checking account. It has a checking account called "Spend" with a debit card which applies Acorns and Acorns Later investing functionality to every purchase you make.
Robinhood
Robinhood is another best American financial service like Albert that is known for new commission-free trades of stocks and exchange-traded funds through a mobile app for both Android and iOS operating systems. it also introduced instant deposits, crediting users immediately for deposits up to $1,000. It uses cutting-edge security measures to help protect investor personal information and assets.
Not only that, it'll also help you better understand financial markets, so you can invest in stocks, funds and options, all commission-free. Robinhood claimed the savings and checking accounts would have a 3% annual interest rate. It doesn't support deposits and cryptocurrency wallets or withdrawals of cryptocurrencies.
Possible Finance
Possible Finance is an online lender which makes small installment loans via its app. it gives you eight weeks to repay the loan in two-week intervals, instead of requiring full payment on your next date. You can easily apply for a loan in just few simple steps. Once it is approved, money can be sent direct to your debit card, so that you have instant access to your loan.
Possible Finance is one of the best apps like Albert. It offers more adoptable cash options than other payday advance or loans alternatives. It is available in various places like Florida, Ohio, Missouri, Oklahoma, Indiana, Washington, California and much more.
Also Read: Best Apps like Possible Finance
Intuit
Intuit is another best apps like Albert that specializes in financial software. Its products include TurboTax (the tax preparation application), Mint (personal finance app) and the QuickBooks (the small business accounting program). It helps customers and communities overcome their most important financial challenges.
QuickBooks provides on-premises accounting applications as well as cloud-based versions which accept payroll functions, business payments, manage and pay bills. It has seamlessly integrated several web-based features, including remote payroll assistance, online banking, remote access abilities, mapping features and much more.
Earnin
Eanin is a financial service which offers earned wages access services. Get up to $500 per paycheck, save money for a chance to win cash prices, get access to your money in an instant and simply connect your bank in just a few steps. Connect your debit card to Earnin and receive your money in instant with no extra charge or any hidden fees.
Its Financial Calendar allows you know in advance when you have recurring payments coming up. It itself states that it is not an app to borrow money, a cash loan or payday loan. It just gives you access to your pay when you require with no interest and no credit check.
PayActiv
PayActiv is one of the best apps like Albert that has partnered with business to offer employees with financial services such as earned wage access. You can use the wages to pay bills, pick up cash at Walmart, and get a ride. You can get faster access to your money, i.e., up to 2 days early deposit of your Paycheck2 and an early deposit of government payments2 is up to 4 days.
There are no hidden fees, no minimum balance requirements, no overdrafts, or no monthly or inactivity fees. You can also send funds to other by their phone numbers or receive funds from other members. Track your spending habits at a glance and be alerted of low balance.
So, we hope the above article has helped you to pick up the best financial app from the above-mentioned list of 7 best apps like Albert.
FAQs
What is like Albert?
There are several apps like Albert, including Earnin, PayActiv, Cash App, Robinhood, Earning and much more.
How does Albert make money?
Albert makes money through its subscription service by choosing what you think is fair from $4 to $14 per month.
What apps let you borrow money?
There are several apps that lets your borrow money, including Dave, Earnin, Brigit, Chime, MoneyLion, and much more.