Temu vs DHgate: Which Is Better? [2023]
We may earn small commission from the products mentioned in this post.
Temu vs DHgate: Temu is currently at the top of the bar, a worldwide famous marketplace that offers you a huge variety of categories to choose from, with the cheapest prices you could find anywhere in the marketplace.
Indeed, Temu is known for cheap prices, but, by the recent talks on the internet about Temu and the marketplaces for cheap products, we have seen that many are trying to compare the aforementioned with another platform for cheap products – DHgate.
So, which between Temu and DHgate is a better platform for you? Both the platforms can be used for different purposes and to help you get a better idea of comparison, we have presented a thorough comparison between Temu vs DHgate in the article below.
Temu vs DHgate: Overview
Temu
Who doesn't know Temu? As of today's date, Temu is not only famous in the countries it serves, but it's a worldwide known marketplace, with the highlights of a big list of categories at the cheapest prices.
At Temu, one can shop for almost anything, and there are always discount offers and promotions waiting for you. Overall, Temu can be visited to buy almost everything you need regularly or at the time of seasons and occasions.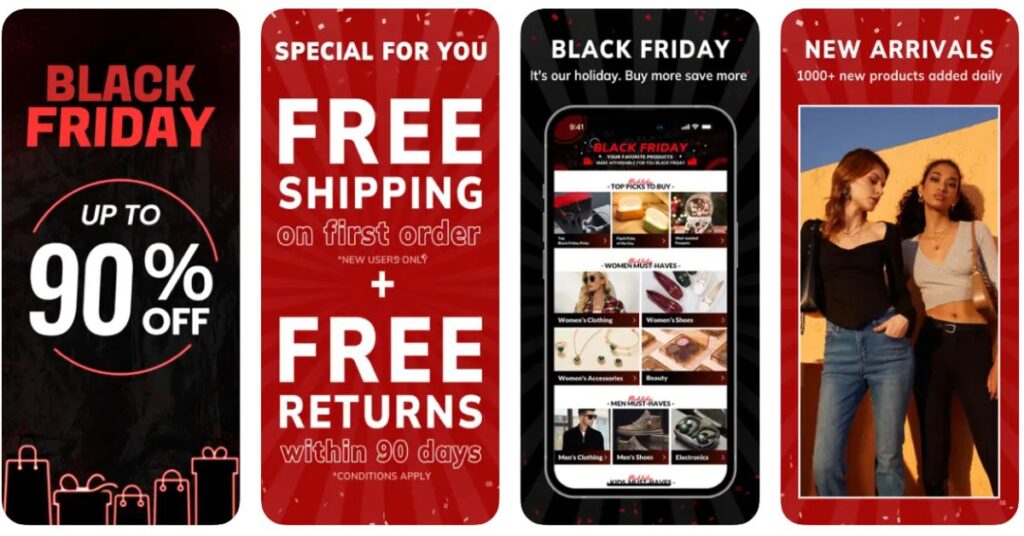 DHgate
Similar to Temu, DHgate is also a marketplace, but it's well-known for being a wholesale marketplace, where the prices are perfect for you as well as when you wish to choose drop shipping or sourcing.
Moreover, another highlight of DHgate could be its huge list of categories where you can find everything you are looking for. Whether it's a regular necessity, something seasonal, or for a specific occasion, from machinery to fountain pens, DHgate has all there is to deliver. 
How Do They Work?
Temu
The working of Temu is like any other marketplace. When you visit its website, either use the search bar to search for the product you are looking for or search it through the huge list of categories it offers and when you find the product, add it to your cart and opt for payment. 
The payment gateway will be no different, you will have to create an account if you don't have one already, log in, add all the required details like your address, name, phone number, etc., choose the mode of payment – and you're done.
DHgate
Since DHgate is known as a wholesaler, its working can differ slightly from the usual marketplace.  
After you choose an item, since most of the products come in a variety of options like colours and patterns, you'll have to choose the preferred one, and the quantity and total sum will be available before you can add the product to your cart or place an order.
After you have decided on your courier, you can either choose to buy it right away or add it to your cart.
Product Prices
Although both platforms offer cheap products, they can still be a bit different — like one can be a bit expensive or another can be a bit cheaper, accordingly.
For instance, when we searched for women's sneakers, Temu showed results starting at $1.99, and DHgate showed results starting from $2.47.
Likewise, when we searched for designer bags, Temu was a bit more expensive than DHgate because it showed results starting from $1.49 while DHgate showed the same starting from only $0.80.
Product Quality
To be entirely honest with you, it's quite understandable that the quality of the products can not be 100% guaranteed for both the brands – since prices are way too cheap and they are from China.
In addition to that, it's like — for some products, Temu can offer better quality, and for others, DHgate products can last longer or can come out exactly like you saw in the product picture while shopping.
Shipping Time
Temu
Temu offers two shipping methods, standard shipping and express shipping.
For standard shipping, shipping time is anywhere between 8 to 25 business days, and for express shipping, it can vary according to different factors and you'll have to wait till you get the confirmation of the order along with the shipping estimate.
In addition to that, don't forget that after the Temu warehouse has received your order, it'll take anywhere between 1 to 3 days to process the order.
DHgate
The shipping time for DHgate is 3 to 15 working days, and the maximum days can increase in case of occasion and peak hours of seasons.
Since it's a B2B e-commerce marketplace, it follows a bit different shipping procedure, where first you place an order, you pay for the order, the seller ships the package in a couple of days time, and it takes between the aforementioned working days to reach you.
Return & Refund Policy
Temu
Temu has a helpful 90-day return policy, but with a twist that you have 90 days from the date of placing the order and not from when it arrived at your doorstep.
As a new user, Temu will not charge you for return shipping for your first order, and it follows a first-time return policy where you won't be able to return the same parcel for the second time even if you're not satisfied with it.
As for the refund policy, Temu will refund the money as soon as they have received the product and reviewed it thoroughly. But, the money will take up to 14 business days to arrive in your bank account, days varying according to different financial institutions.
DHgate
Since DHgate products are shipped directly from the sellers, they are given the right to decide the return window for their products. In general, you can see different return days allotted, like – 3 days, 7 days, 15 days, or 30 days.
The aforementioned time window will be started as soon as you receive the product and end on the precise date. As for the refund, sellers are given time to 7 days starting from the date they have received the parcel back.
As soon as you see the refund request being successful, the money will take a couple of days to arrive in your account, depending on your financial institution.
Pros & Cons
Temu
Pros:
There are plenty of promotions and offers available all the time of the year, excluding the additional programs that help you literally win cash credits.
It often holds giveaways where you can win many different types of prizes.
It offers free returns and refunds for eligible items, and new users compulsorily get one free return.
Cons:
The quality of the products is not guaranteed, as some can last long and some can break after only a couple of days' use.
Some of the products should be bought individually, and you can't buy them with other items in one order.
DHgate
Pros:
It is one of the most trusted dropshipping marketplaces.
Even when it's a wholesale platform, more than 90% don't come without a minimum quantity requirement, which means, it's good for you as well as for buying in bulk.
Free shipping is available for the majority of the items, with extra courier options.
You can save a good sum for selected items that have an offer if you buy them individually, and not with other items.
Cons:
The quality of the products can be good or bad – not guaranteed.
It doesn't offer free returns.
Are They Legit?
Yes, both Temu and DHgate run reputable marketplaces, and they are 100% legit. None of the two is fake or offers damaged products, and they are real and reliable shopping destinations.
Also, if you have doubts about these platforms because of the low prices, then that's because both of them are of Chinese origin and you might have heard that Chinese products are often the cheapest in the market.
Final Words: Which is Better For You?
With all the highlights presented in the above article, it's quite clear that both Temu and DHgate are good and reliable shopping platforms, but for different purposes.
If you are someone who likes to try new things and need a go-to platform where prices are lower than the usual marketplace value, then Temu is the answer.
Likewise, if you are a retailer who has an online shop or maybe a physical store selling different types of regular, seasonal, and occasional products, then you can make a wholesale deal or opt for dropshipping on DHgate.
Of course, it can be vice versa and you can use Temu to buy in bulk or buy one or two in quantity from DHgate, but, at the end of the day, Temu is for yourself and DHgate is for your business.
With this, we have concluded our comparison battle between Temu vs DHgate, and hope you now know which of the two is a better option for you.
Frequently Asked Questions
What is better than DHgate?
If you are not necessarily looking for a dropshipping or wholesale marketplace, then Temu is better than DHgate because it also offers a big list of categories to shop from and all the products are the cheapest you can find in the market. 
Which is better, Temu or DHgate?
Temu is better when you want to buy something for yourself, and DHgate is better when you want to buy in a bigger quantity than just one or two.