Kalahari vs Camelback: Which Is Better? [2023]
We may earn small commission from the products mentioned in this post.
Kalahari vs Camelback: In the scenic state of Pennsylvania, water park enthusiasts are spoiled for choice, with two prominent destinations: Kalahari Water Park and Resort, nestled in the Poconos Mountains, and Camelback in the Lehigh Valley. 
Both parks offer exhilarating rides, refreshing pools, and family-friendly attractions, making them ideal destinations for a thrilling summer getaway.
This in-depth blog post aims to comprehensively compare these two water parks, considering factors such as rides, theme and atmosphere, food and drinks, other amenities, and more.
By the end, you'll have all the information you need to decide and select the perfect water park experience for you and your family.
Rides
Regarding water park rides, both Kalahari and Camelback deliver various attractions designed to get your heart racing and provide endless fun. Let's take a closer look at the rides offered by each park:
Kalahari
Kalahari Water Park boasts an impressive lineup of 40 thrilling water attractions. From high-speed slides to relaxing lazy rivers, there's something for everyone.
Some of the most popular rides at Kalahari include the Anaconda, a multi-person raft slide with twists and turns; the Python Plunge, a heart-pounding slide with intense drops; and the Tanzanian Twister, a slide that sends riders on a whirlwind adventure.
Additionally, Kalahari offers a wave pool, where you can catch some waves, and a lazy river, perfect for a leisurely float. The park also features several interactive water play structures for younger visitors, ensuring a fun-filled experience for the whole family.
Camelback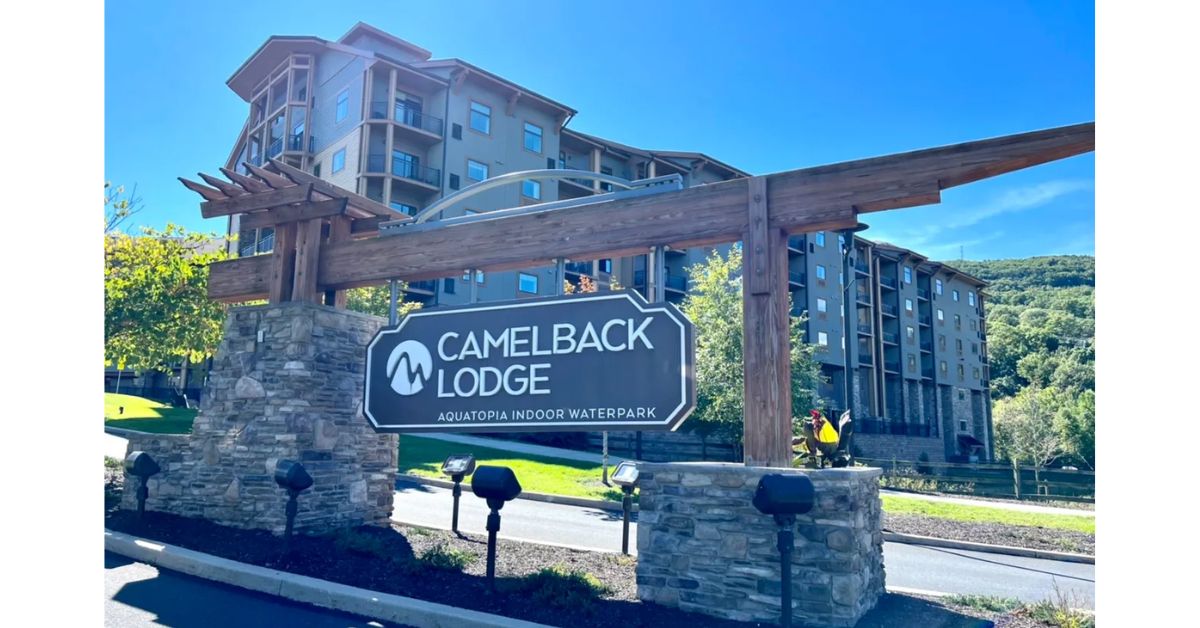 The camelback water park features 37 exciting water attractions. Standout rides include the Triple Venom, an exhilarating slide featuring three thrilling drops; the Titan, a breathtaking 6-story slide that guarantees an adrenaline rush; and the Vortex, a high-speed water slide that twists and turns.
The park also offers a lazy river for a relaxing float and a wave pool where you can experience the thrill of the ocean. Younger visitors will enjoy the various water play areas designed for their enjoyment.
Strengths and Weaknesses
Kalahari and Camelback excel in their ride offerings, ensuring an exciting experience for visitors of all ages. However, each park has its unique strengths and weaknesses:
Kalahari's strengths lie in its impressive ride variety and the inclusion of more extreme and thrilling slides.
The park's commitment to providing diverse attractions ensures that thrill-seekers will find plenty of rides to satisfy their adrenaline cravings. Kalahari's water slides are known for their innovative design and thrilling twists and turns.
On the other hand, Camelback offers a unique set of attractions that set it apart. The standout feature of Camelback's rides is the awe-inspiring Titan, a 6-story slide that promises an exhilarating freefall experience. While Camelback may have slightly fewer rides than Kalahari, it compensates with thrilling and distinctive attractions.
Ultimately, both parks offer an impressive lineup of rides, ensuring visitors a thrilling and enjoyable experience. The choice between the two will depend on your personal preferences and the specific types of rides you are seeking.
Theme and Atmosphere
The theme and atmosphere of a water park can significantly enhance the overall experience, immersing visitors in a captivating environment.
Kalahari
Immerse yourself in an African-inspired oasis at Kalahari Water Park.
From the moment you step foot into the park, you'll be transported to a vibrant and exotic world. Kalahari's attention to detail is evident in its meticulously designed architecture, captivating decor, and enchanting landscaping.
Tribal music fills the air, creating a lively and immersive atmosphere. The park's sandy beach area, with palm trees and huts, adds to the African ambiance.
The ride theming at Kalahari is also meticulously executed, ensuring a cohesive and engaging experience.
Camelback
Camelback water park embraces a mountainous terrain theme, evoking a cozy cabin feel.
The park's atmosphere is more laid-back, providing a relaxing escape for visitors. The park's landscaping reflects the natural beauty of the surrounding Lehigh Valley, incorporating lush greenery and scenic elements.
While the theming at Camelback may be less elaborate compared to Kalahari, it still creates an inviting and enjoyable environment for guests.
Food and Drinks
When it's time to refuel and satisfy your hunger after a day of thrilling rides, Kalahari and Camelback offer various food and drink options.
Kalahari
At Kalahari Water Park, you'll find various dining options to please every palate. The park features four main restaurants, each offering a distinct cuisine and dining experience.
The Ivory Coast restaurant provides an upscale dining experience with a menu inspired by African and Caribbean flavors.
Great Karoo Marketplace Buffet offers an extensive buffet selection, perfect for families and those looking for variety.
Sortino's Italian Kitchen serves classic Italian dishes in a cozy and inviting setting.
Double Cut Charcoal Grill offers a fine dining experience for steak and seafood lovers.
In addition to these restaurants, Kalahari also features quick-service options such as Cafe Mirage, Last Bite, and Launch Pad, providing a range of snacks, pizza, burgers, and more. Several bars and lounges are scattered throughout the park, offering a selection of alcoholic beverages, soft drinks, and snacks.
Camelback
Camelback water park also offers visitors various dining options to satisfy their cravings.
Graffiti Pizza offers delicious pizza creations, while Eastside Bistro serves American favorites.
Trails End Pub and Grille provide a pub-style dining experience with a menu featuring burgers, sandwiches, and more.
The Loft offers Tex-Mex dishes in a casual setting.
Quick-service options like Molly's Family House and Waffle Cabin provide convenient snacks and quick bites.
Bars and lounges are also available, offering refreshing beverages to quench your thirst.
Both parks offer reasonably priced food and drink options, ensuring visitors can find something to suit their budget and taste preferences.
However, Kalahari provides a broader range of choices and higher-quality food, albeit at a higher price point. The diverse cuisine options, from African-inspired dishes to Italian classics, contribute to the elevated culinary experience at Kalahari.
Other Factors
Size of the Park
Kalahari boasts an impressive 100,000 square feet of indoor water park space, accommodating up to 4,000 guests at a time. The indoor park features a variety of pools, slides, and other water-based activities. Additionally, Kalahari offers a large outdoor water park spanning over 20 acres, complete with pools and water attractions.
Camelback water park features a slightly smaller pool area, with an indoor park spanning approximately 25,000 square feet and accommodating up to 3,000 guests at a time. The outdoor water park covers around 166,000 square feet and offers several pools, slides, and water-based activities.
While Kalahari has the advantage of a larger overall park size, both parks provide ample space for visitors to enjoy various attractions and activities.
Other Amenities: Beyond the Water Park
Besides the thrilling rides, Kalahari and Camelback offer additional amenities to enhance the overall experience.
Kalahari
In addition to its vast water park, Kalahari offers several other amenities to keep visitors entertained. The resort features an arcade, perfect for gaming enthusiasts of all ages.
Mini-golf enthusiasts can enjoy a round of mini-golf on the resort's course. For those looking for relaxation and rejuvenation, Kalahari's spa provides a variety of treatments and services.
The resort also offers various dining options, allowing visitors to enjoy delectable meals.
Camelback
Camelback water park also offers additional amenities to ensure a well-rounded experience.
The park features an adventure park with zip lining, a mountain coaster, and a treetop obstacle course. An indoor arcade caters to gaming enthusiasts, providing a variety of games and entertainment.
The resort also offers a spa, allowing guests to unwind and pamper themselves. Several dining options are available, ensuring visitors can refuel during their visit.
Additional Considerations
Water park visitors often consider the value of the price they pay for admission, food, and overall experience.
Price
Kalahari's water park entry rates range from $59 to $69 per person depending on the day of the week and the season.
For parties of ten or more, the park also provides reduced pricing. The indoor theme park and arcade are also an additional charge at Kalahari, costing $10 to $40 per person.
Camelback's water park ranges from $55 to $65 per person, with discounts offered for parties of 15 or more. These costs are somewhat lower than those at other water parks. Discounted entrance fees are also available from Camelback for its Adventure Park.
While Camelback may be the less expensive choice, some of Kalahari's distinctive activities and experiences can be missed.
It is important to be aware that Kalahari and Camelback both provide resort lodging, with rates varying from $150 to $500 per night, depending on the kind of room and season.
Admission to a water park and other extras like meals and spa treatments are sometimes included in resort packages. Both water parks will cost visitors a lot of money, with Kalahari often being the more costly choice.
Location and Accessibility
Kalahari Water Park and Resort are conveniently located within driving distance from major cities like New York City and Philadelphia.
The park is easily accessible by car, and the resort provides ample parking for guests. Shuttle services may be available for transportation within the resort, ensuring convenience and ease of access.
Camelback water park is also easily accessible by car from major cities in the Northeast. The park provides parking facilities for guests, ensuring a hassle-free arrival.
Shuttle services may be available within the resort, further enhancing the convenience for visitors.
Recommendations: Choosing the Perfect Water Park Experience
Taking into account all the factors discussed, here are some suggestions for which park is the best fit for different types of visitors:
Kalahari is best suited for:
Families with young children: The park's diverse range of water attractions, including kid-friendly play structures and slides, make it an ideal choice for families.
Visitors seeking a resort experience: Kalahari's expansive accommodations, additional amenities like mini-golf and an arcade, and African-inspired theming offer a complete vacation experience.
Camelback is a better choice for:
Thrill-seekers: With its unique and thrilling attractions like the Titan slide, Camelback offers an adrenaline-pumping experience for those seeking excitement.
Visitors looking for summer adventures: Camelback's seasonal availability during the summer months makes it an excellent choice for those planning a warm-weather getaway.
Visitors on a budget: Camelback's slightly lower prices for water park admission and the availability of discounts make it a more budget-friendly option.
Conclusion
In conclusion, Kalahari and Camelback water parks provide thrilling rides, family-friendly attractions, and culinary delights, ensuring visitors' exciting and memorable experiences. 
Kalahari stands out for its African-inspired theme, wider variety of rides, and additional entertainment offerings, making it an excellent choice for families and those seeking a more comprehensive water park experience.
On the other hand, Camelback offers unique thrill rides, a laid-back atmosphere, and affordability, appealing to thrill-seekers, budget-conscious visitors, and those seeking a summer adventure.
Consider your preferences, budget, and the needs of your group when deciding between these two parks.
Whether you choose the immersive adventure of Kalahari or the laid-back excitement of Camelback, you're sure to create lasting memories and have an unforgettable time at either destination.
FAQs
Are outside food and drinks allowed in the water parks?
Outside food and drinks are generally not permitted in the water parks. 
Can I bring my own towels and swimwear?
Yes, it is recommended to bring your own towels and swimwear to both Kalahari and Camelback water parks. 
Is there a minimum age or height requirement for certain rides?
Yes, both Kalahari and Camelback have specific age and height requirements for certain rides to ensure the safety of all guests.