Is Chaf Games Legit or Scam? [2023]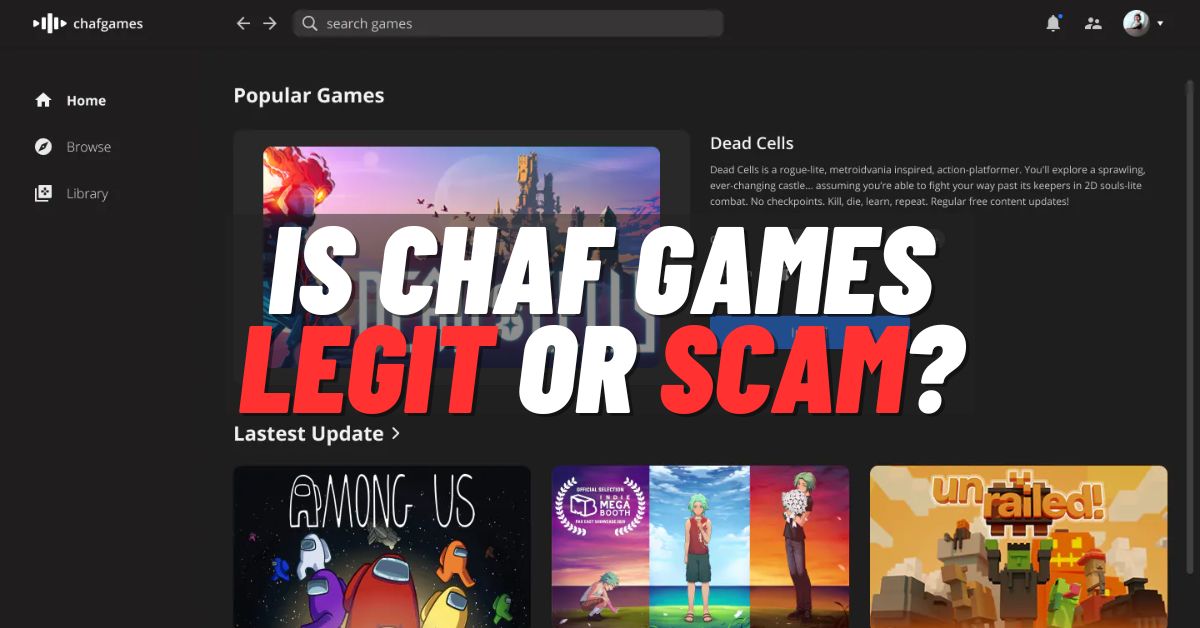 We may earn small commission from the products mentioned in this post.
Is Chaf Games Legit or Scam?: Today we are going to talk about a popular survival action game — Dark and Darker, which is also available to buy on Chaf Games. It is a dungeon crawler game, based in the medieval period, along with a multiplayer mode.
The game is all good and great, but the platform is a bit doubtful. Yes, we were talking about the Chaf Games platform where you can explore a good list of games apart from Dark and Darker.
Apparently, there are some obvious negative points about the site that have made it look a bit sketchy and fake to plenty of users, with a lot of controversies going on the internet.
So, is Chaf Games legit? Is Chaf Games safe? To know the truth, continue reading the article below.
What is Chaf Games?
For a brief introduction about the platform, Chaf Games has a site and an app, where you can explore a good variety of survival, strategy, puzzle, simulation, adventure, and plenty of different kinds of games.
It acts as the go-to platform for buying trending and popular games in the market, while it also offers benefits for developers.
Chaf Games Negatives
Password Protection
It doesn't ask you to type your password twice to re-check at the time of creating an account, which means, you might end up making a mistake and won't be able to log in again because there is no password reset option either.
Poor Customer Service
Based on the majority of the reviews, the customer service of Chaf Games is quite poor, and you will most likely get no response from them. If you ask them about the login or password issue, then you might have to delete your account and create another one.
Unprofessionalism
It is unprofessional from everywhere you see it. Like, there are many typos all across the website.
Is Chaf Games Legit?
Indeed, the website is quite unprofessional in business and has plenty of negative points to avoid and go for some other platform to buy your favorite games.
On the contrary, it is indeed a trustworthy and legitimate platform to buy games from. For instance, it uses Stripe – one of the popular payment gateways, to manage your payments so there is no way they are tricking you with credit cards or payments.
Similarly, the platform is just like any other platform to buy games from. But, we think that you might want to give some other similar platform a try, which is more professional. But, if you don't have a choice, then trusting Chaf Games won't be an issue.
Frequently Asked Questions
Is Chaf Games legit or a scam?
Chaf Games is a legit website and not a scam, even though it has plenty of negative points to it.
Is Chaf Games trustworthy?
Yes, Chaf Games is trustworthy for buying games, but it does have a bad reputation for having plenty of negative highlights.