10 Top Games like Degrees of Lewdity You Must Play! [2023]
We may earn small commission from the products mentioned in this post.
Degrees of Lewdity is an entirely text-based sandbox role-playing game—an 18+ RPG game currently under development by Vrelnir. It follows a storyline involving a boy or a girl in a town with lewd intentions.
Degrees of Lewdity, although not entirely developed yet, has still successfully attracted a good number of users globally—mainly because of its unique storyline.
Degrees of Lewdity, with its gameplay and plot, seems like an interesting game, but what happens after you have tried it and want more games like Degrees of Lewdity?
In that case, you are on the right page because, in this article, we have presented a list of the handpicked top 9 games like Degrees of Lewdity you can try right away!
List of Games like Degrees of Lewdity:
1. Lilith's Throne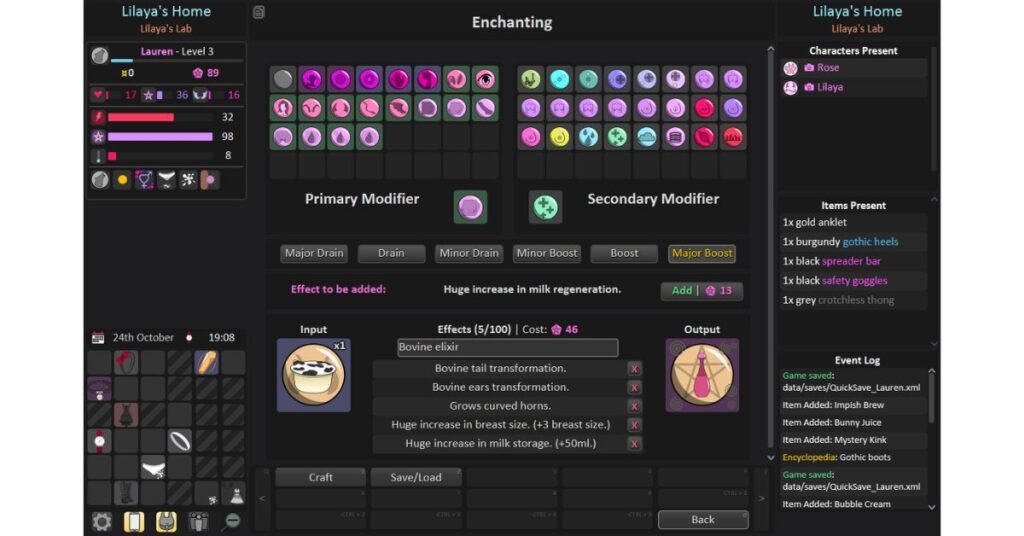 Lilith's Throne is an 18+ text-based RPG game by Innoxia. It's been developed from scratch through Java and currently uses JavaFX for its user interface.
Key Highlights:
Play with humans and demons: Lilith's Throne game offers a fun gaming experience, including humans and demons, each with different abilities.
Get pre-built rewards: The game is under development as of May 2023, and supporting it provides rewards, including the prebuilt preview build by subscribing to Innoxia.
2. Fenoxo
Fenoxo is like a home for a variety of image and text-based games. It's more like a community where users get to play updated 18+ games from many different developers.
Key Highlights:
Watch streaming: At Fenoxo, you can catch streams of various games, with at least one game streaming regularly.
Chat: Besides streaming, you can also chat and share your views while streaming is ongoing.
Fenoxo Blog: Fenoxo Blog acts as the homepage for the Fenoxo website, where you can find updates from creators, including details about problems and glitches solved.
3. Young Maria
Young Maria is another text-based game where you'll start off with the usual start button—driven to a story in text and some images to give a better idea of things.
Key Highlights:
Offline version: Young Maria provides an offline version, a rarity in these kinds of games, allowing you to download and play the game without the Internet anywhere at any time.
Customization of appearance: The game includes a special 'edit appearance' section in the main menu where you can customize your character's appearance.
4. Monster Girl Quest
Monster Girl Quest is an underrated 18+ game series from Japan, introducing you to a visual novel series set in a fantasy universe.
Key Highlights:
Follow the plotline: Monster Girl Quest follows a specific plotline where the main character, Luka, is on a journey to become a rising hero, defeating various female monsters in the world.
Items and achievements: The game not only features different characters and plotlines but also includes discovering new locations, achievements, and exploring new items.
5. Lust Doll Plus
Lust Doll Plus takes place in a post-apocalyptic and semi-modern/future universe where you, the MC, start from scratch in a deserted and dangerous land.
Key Highlights:
Stats to manage: As the MC, you'll handle different stats, including strength, body, speech, mysticism, knowledge, senses, etc.
Character customization and progress: The game introduces a significant amount of character customization and progress as you level up.
6. Trials in Tainted Space
Trials in Tainted Space is another good text-based RPG game introduced on Fenoxo. It asks players to control their characters through adventures, quests, and challenges, exploring the game's science-fantasy world.
Key Highlights:
Create a character: Trials in Tainted Space starts with you creating your character, selecting the supported file format from your device, and your character is ready!
Dominate the world: The main goal is to help you progress in the game while building the power and wealth needed to dominate the world and hold an influential character in the game.
7. Corruption of Champions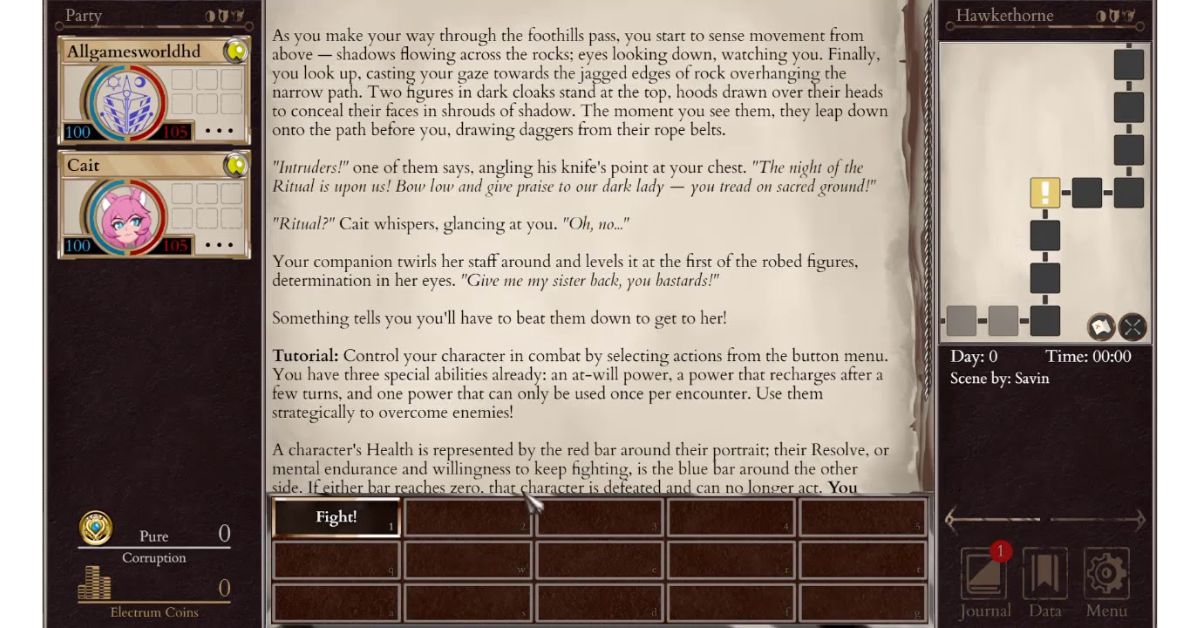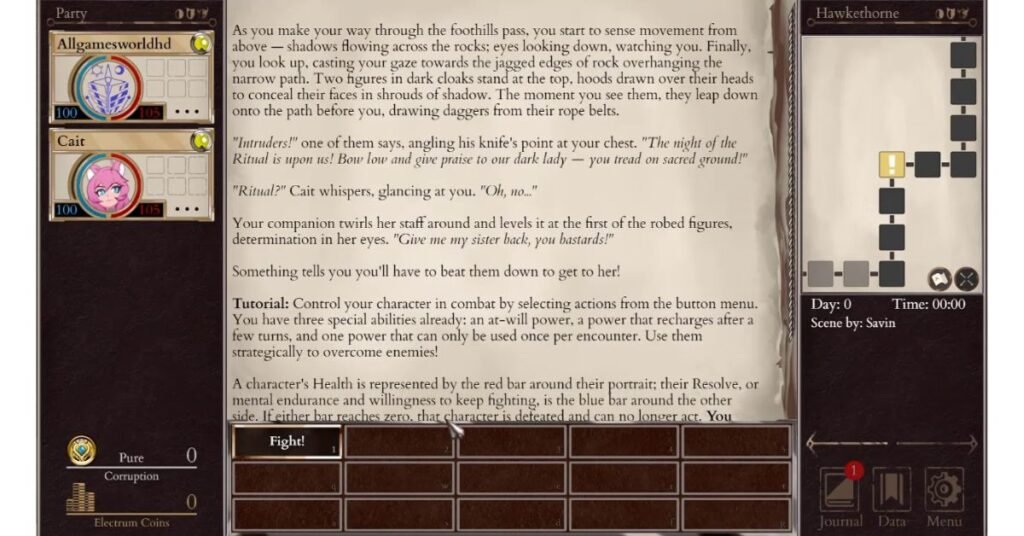 Corruption of Champions is another text-based adult adventure RPG game. It includes you, the main character, facing an invasion of perverse demons into your house realm.
Key Highlights:
Your decision matters: Corruption of Champions allows you to make decisions in the game, and the story will take turns according to your choices.
Character customization: The game features character customization before the game starts or even in the middle, where you can make changes and build your character from scratch.
8. Kobold Adventure
Kobold Adventure is a popular adult text-based game where you choose your own type of adventure. You take the role of a Kobold, aiming to survive on a land where there's no word such as 'fair'.
Key Highlights:
Inventory: The game's inventory is divided into sections named equipment and backpack, providing information about what you are wearing and how many items and coins you have.
Images: Kobold Adventure includes images at many parts of the scenes, giving you a better idea of certain scenes.
9. Tales of Androgyny
Tales of Androgyny is another adult game that mainly features characters with androgynous traits. It's a stance-based RPG game that includes various living beings, including men, women, monsters, and slimes.
Key Highlights:
Roles: Tales of Androgyny has 6 roles to offer, including chief, mage, enchanter, warrior, paladin, and ranger, and you can swap between them accordingly.
Engage and have fun: The main motive of the game is to help you engage with different species of living beings so that you can have fun in your own ways.
Final Words
Degrees of Lewdity is an interesting game with intriguing gameplay and plot. In fact, all the games like Degrees of Lewdity mentioned in this article contain a specific plot to follow, and you will have different levels of fun with each game you choose to play.
In addition to that, all the games mentioned above come with unique highlights of their own and have different gameplay.
In short, the above-mentioned list of games like Degrees of Lewdity is just what you need if you have already tried Degrees of Lewdity and want some similar yet unique games to have real 18+ fun.
With this, we have come to the end of our article, and hope you now know which of the above-mentioned games you should try next.
Frequently Asked Questions
Are there more games like Degrees of Lewdity?
Yes, Tales of Androgyny, Lilith's Throne, Young Maria, Monster Girl Quest, Corruption of Champions, and Kobold Adventure are some of the good games like Degrees of Lewdity.