Creative Party Ideas To Have With Friends And Family [2023]
We may earn small commission from the products mentioned in this post.
Creative Party Ideas To Have With Friends And Family: Spending an evening with friends is always fun, but it can take time to decide what to do. Playing fun party games to dancing the night away, parties with your closest pals are always a blast. Whether hosting a small get-together or throwing an unforgettable bash, gathering with friends creates memories that last forever.
From planning the perfect invite list to picking out the most suitable decorations, parties with friends are always a surefire way to have a fantastic time. Remember that parties aren't just about having fun – they're great for creating lasting connections and strengthening relationships. So get ready to celebrate with your closest friends and make unforgettable memories!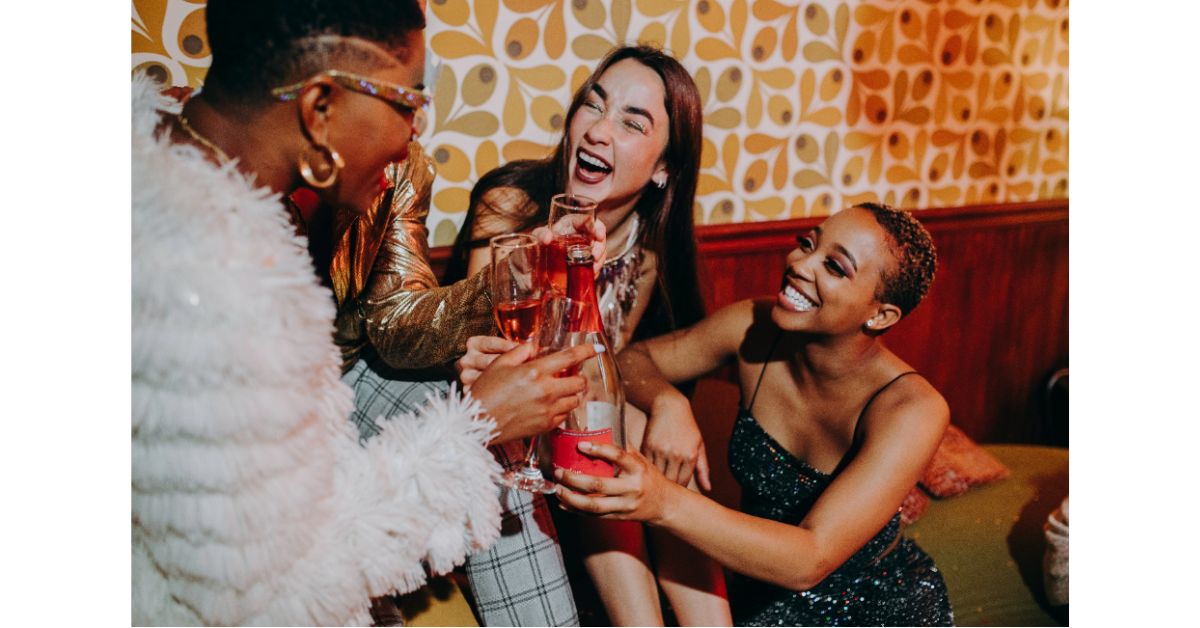 Cool Party Ideas To Throw With Friends And Family
What are some cool party ideas? Here are ten creative ideas that will ensure a night of laughter and joy:
1. Beach Party
Beach parties are a great way to get together with friends and have a good time. Whether it's your birthday, summer vacation, or just an impromptu gathering, beach parties are the perfect opportunity to socialize and enjoy the sun.
Find a spot with plenty of room and shade to accommodate your guests. Choose an area with clear access to the water so everyone can participate in beach activities like swimming volleyball, beach frisbee, and sunbathing. Food can range from simple snacks to full meals such as barbecues or hotdogs.
2. Movie Night
Planning a movie night with friends can be an exciting way. Whether you're all catching up on the latest releases or revisiting old favorites, there's something special about gathering for a movie night. Get creative with your decorations, such as making custom movie-themed banners or hanging up movie posters. You can also set the mood by stringing fairy lights around the room and scattering popcorn boxes for an authentic feel.
Have there been times when the whole evening could be interrupted because you couldn't find a specific movie or for other difficulties? Agree with it? It starts to get annoying and prevents you from truly enjoying your time with friends in a pleasant company.
To avoid any potential issues you can unblock US Netflix with a VPN. Your movie nights with friends will be without the threat of interruption. You will be able to watch any content available in each of those regions on the platform with access to Netflix regions worldwide.
After that you can easily plan a movie night free of streaming issues and enjoy an uninterrupted viewing experience. Just make sure you choose the right movie to watch so everyone in your company will enjoy it. And there was no person who would fall asleep in the middle of the film itself. And definitely must have good snacks for the whole company.
3. Have a Sing-along
One of the best activities for parties is having a sing-along. Singing along with your family and friends can be a delightful experience. You don't need special equipment, just some music and plenty of enthusiasm. Everyone can join in with their favorite songs, creating a fun and energetic atmosphere. You can even make up your lyrics or add silly sound effects to the mix.
4. Host an Arts and Crafts Night
Hosting an arts and crafts night is great for luring up parties with friends. It's a fun and creative activity that will keep everyone entertained. What to do at a party? To prepare for the party, you'll need to gather various art supplies such as markers, paint, crayons, construction paper, scissors, glue sticks, and more.
How can I make my party interesting? You can compete to see who can create the most interesting artwork. You'll also add one large or several smaller projects for the guests to work on throughout the night. Encourage everyone to express themselves and have fun with their unique creations.
5. Costume Party
When it comes to what to do at a party, this is one of the best options! Ask your guests to dress up in their favorite costumes and have a themed party. At a costume party, there are lots of fun activities to do.
Guests can play games like charades or even have a dance-off. If the host wants to get creative, they can set up a scavenger hunt with themed items for all the guests to find.
6. Throw a Game Night
Game nights are a great way to have parties with friends. Everyone can come together and have a fun time playing different board games or video games. You can play classic board games like Monopoly or Settlers of Catan and incorporate different video game consoles, like a Nintendo Switch or an Xbox.
You can even create mini-tournaments if you want to add extra fun and competition. Whatever option you choose, game nights are sure to be a hit with friends.
7. Create your Mini Escape Room
Instead of just sitting around talking and eating snacks, why not add an element of adventure and puzzle-solving to the mix? Creating your mini escape room is more effortless. All you need is an engaging story, creative puzzles, and imagination.
You can make it as complex or simple as you want, depending on the size and length of your party. Decide on a theme for your escape room, like a spy mission or an adventure in outer space.
8. Bonfire Night
A bonfire night is a great way to spend time with friends and family, sharing stories and making memories. Before the party, you'll need a few things: a fire pit, wood, and kindling. Ensure the area around the fire is clear of debris that could catch on fire easily. Also, stock up on snacks and drinks to keep your guests fed and hydrated while they socialize around the bonfire.
For entertainment, bring some board games or card games so people can play in smaller groups. You can also incorporate music into the party by playing it through a speaker or having guests gather around an acoustic guitar for some impromptu singing and strumming.
9. Cooking Contest
Cooking contests with family and friends can be a great way to bring everyone together for an enjoyable evening. Whether it's a friendly competition or just a way to show off your culinary skills, cooking contests are the perfect way to make parties with friends even more entertaining. You can decide on the criteria for judging, such as taste, presentation, or originality.
10. Have an Outdoor Barbecue
Planning an outdoor barbecue is easy if you know the basics. First, decide on a location that has plenty of open space. You'll need room for seating and enough flat ground to set up a cooking area.
Next, determine how many guests you invite and what type of food you'll serve. This will help you stock up on supplies like charcoal briquettes, lighter fluid, plates, cups, utensils, condiments, and other cooking items. Finally, have some decorations and plan entertaining activities, such as lawn games, karaoke, or singing night.
No matter what type of party you decide to host, what matters is that you can have fun and make unforgettable memories with your friends and family! With these ten party ideas, your time with them will be filled with laughter and joy.