7 Best Keymapper For Android in 2023!
We may earn small commission from the products mentioned in this post.
Best Keymapper for Android: It is good to see you enjoying yourself while playing your favorite game. But, what do you think will make your experience even better? If you are into advancements for a better experience, then you must try keymapping.
For those who don't know what keymapping is, it is a process that uses a virtual keyboard to create and show mappings. In simple words, it can be used to remap the buttons on your keyboard, while you can do more with better apps.
Yes, it sounds fun and interesting, but, which is the best key mapping app for Android? We have many users searching for the same, and if you want to know too, then continue reading because this article includes a list of the best keymapper for Android.
List of the Best Keymappers for Android:
1. Octopus Gamepad
Octopus Gamepad and Keymapper is one of the first in mind for the best Keymapper for Android. It is one of the most popular apps in this article with over 10 million downloads on the Google Play Store – receiving an average response from users.
Through this, you map peripherals to a touchscreen and it doesn't need a root or activator to work. Also, it supports almost all kinds of apps and games, and its compatibility list includes Xbox, PS, Logitech, and more keyboards, mouses, and gamepads.
Key Highlights
It allows you to pre-set key configuration for more than 30 featured games – with an easy setup.
You get to choose from different modes for various games, with 2 basic modes.
It makes the result highly customizable with more than 20 control components to enhance your experience.
Price
Free
2. Key Mapper 
Key Mapper is another famous title on the list, a full-fledged Keymapper app, offering a variety of services. To start with, it allows you to remap fingerprint gestures on compatible devices, and you can also combine different keys from different devices to create something new.
Additionally, apart from mouse buttons, thumb sticks, Bixby buttons, and power buttons, everything else can be remapped. For instance, you can remap volume buttons, navigation buttons, and buttons available on connected devices will also work in most cases.
Key Highlights
You can choose to remap Bluetooth and wired keyboards connected to the device.
Every combination of multiple keys will come with different actions.
It comes with enough control settings to suit many different preferences.
Price
Free
3. Mantis Gamepad Pro 
Mantis Gamepad Pro is another trusted Gamepad and Keymapper app, claiming to be the most modern and intuitive gamepad screen mapper for Android. Apart from all its services, its screen mapping tech acts as a trustworthy companion to your gamepad. 
As you might have suspected, it is highly preferred to be used for gamepads and is also tested with major Android games, including Genshin Impact, Call of Duty, Mobile Legends, Free Fire, and many such legendary titles.
Key Highlights
The platform is compatible with a good list of brands including PlayStation, Logitech, Xbox, Nintendo, and more.
You can create different mapping profiles for different phases, including parachute lobby, driving, movement, and more.
It comes with a virtual mouse mode that allows you to control the mouse pointer using a button or thumb to navigate across a game interface easily.
The sequence button helps you to map the same buttons in different places on the screen, and the touch will be registered systematically with every physical press.
Price
Free
4. Panda Gamepad Pro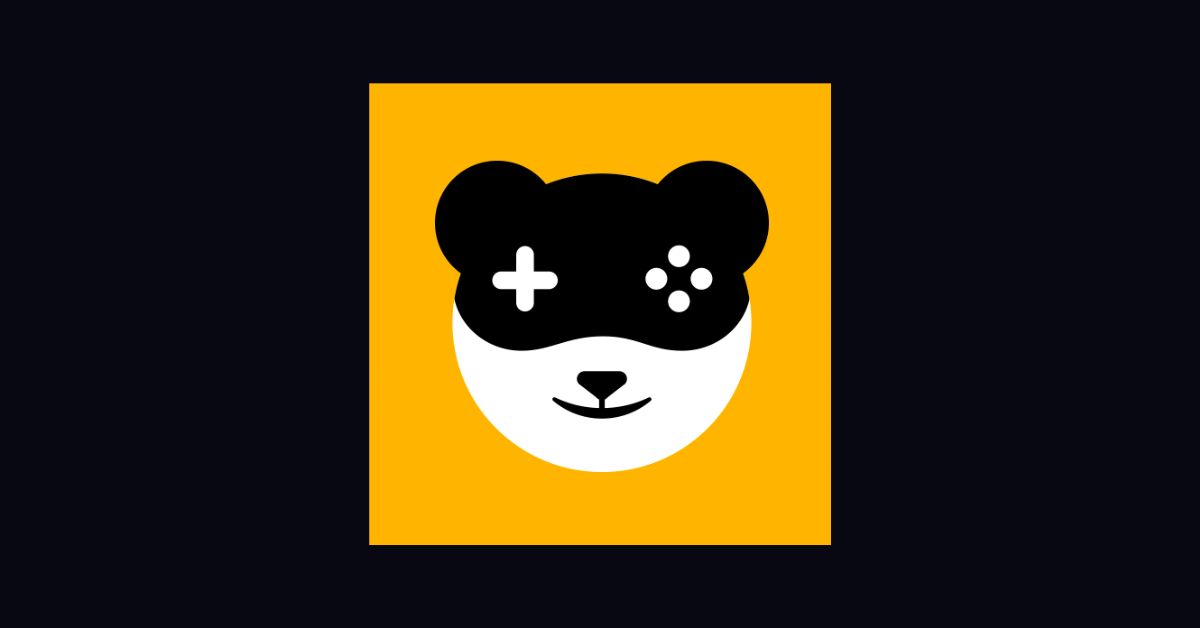 Panda Gamepad Pro is another specialized Keymapper app for gamepads. Unlike the one mentioned above, it may not look like the one with additional features and tools, but it surely has what it takes for you to have a better gaming experience.
With this app, you can run some additional unique features compared to a classical Keymapper, including running games directly with no cloning, and staying away from getting banned by games where duplication running is prohibited, while it also supports Google Play login.
Key Highlights
Since root or activation is required, you can connect through Windows or Mac, and the Panda activator app on another device will also work.
It supports almost all gamepad brands, including Xbox, Nintendo, Logitech, PS, and more.
If your gamepad stops working suddenly, then you can use the inbred gamepad calibration to solve the issue.
Price
$2.49
5. GamePad 
GamePad is known as the only 100% free gamepad keyboard app for games, and one of the most popular ones in the article with over 5 million downloads on the Google Play Store. It emulates simple D'Pad directional keys or cursor keypad keys along with four or six separate buttons. 
Moreover, it is designed to be used on a good variety of platforms, including Android emulators, OnLive, DosBox Turbo, SplashTop, and more. It also has a multi-touch capability that will work or not work depending on your phone hardware.
Key Highlights
You get to remap a good variety of different keys including A,B,X,Y,C,Z, ESC, function keys from F1 to F12, and more.
The transparency levels are configurable and it uses the standard Android input method.
The swipe gestures are configurable, and it comes with a built-in transparent keyboard.
Price
Free
6. Flydigi Game Center 
Flydigi Game Center has been recently updated, more like renovated, with the Flashplay mode. This mode is doing a good job and helping users immediately connect their game parts to a variety of Android devices.
Moreover, after you have successfully added the game you want to play you get to customize the key mapping positions based on your preferences, and then set the advanced properties of distinct keys.
Key Highlights
The app supports almost all the popular gaming titles, including Fortnite, PUBG Mobile, Brawl Stars, and many more.
It can be easily connected through Bluetooth with a good assortment of devices including, APEX, XB, Q1, Wee, and more.
It can be used to upgrade the firmware of the gamepad whenever you wish.
Price
Free
7. Game Controller KeyMapper 
Game Controller KeyMapper is another leading name in the article, previously known as Game Controller Test. It is known to be the world's most downloaded and trusted gamepad testing and mapping platform.
With this app, you can easily map your game controller buttons along with analog sticks in a simple interface. You can use any controller to play any game or emulator, with the simple 'plug and play' concept.
In addition to that, it is designed to support all types of gamepad buttons, bumpers, triggers, analog sticks, and DPAD, and you only need rude if you are key mapping with Magisk or SuperSU.
Key Highlights
You can use analog sticks as DPAD which are great for emulators.
You get to adjust the dead zone of analog sticks according to your preferences.
If you have a controller without an analog stick, then you can use DPAD as your analog stick.
Price
Free
Final Words
Apart from the title mentioned in this article, you might find more options, but not all of them will offer you advanced and unique features as you can see from the above-mentioned apps — and some might not even work because they are fake.
Additionally, although not all the apps mentioned above have a great rating, they are still worth a try because they're better options than many similar ones on the net.
With that, we are done from our side, and hope you now know the best Keymapper for Android.
Frequently Asked Questions
Which is the top keymapper for Android?
Mantis Gamepad Pro, Flydigi Game Center, Panda Gamepad Pro, GamePad, Game Controller KeyMapper, Key Mapper, and Octopus Gamepad are some of the top Keymappers for Android. 
Which is the best keymapper for Android 2022?
In 2022 and 2023, we have a list of the best keymapper for Android, including Mantis Gamepad Pro, Octopus Gamepad, Panda Gamepad Pro, GamePad, Flydigi Game Center, Game Controller KeyMapper, and KeyMapper.