Are you looking for the best apps like Funimate? Want to know what are they? Don't worry, you're at the right place! In this article, I'll show you few Funimate alternatives which will help you to choose the best video making or editing app according to your needs.
Funimate is one of the best fun video editing apps which lets you make amazing music video clips, slow-motion videos, lip-sync videos, editing your videos and much more. This app is specially designed for the people who wish to make videos and share them with other to get viral or increase their audience.
Lis of Best Apps like Funimate [Funimate Alternatives]
Even though Funimate is an amazing app, it might not be right for you. So, here is the list of 10 best apps like Funimate.
Triller
Triller is one of the best apps like Funimate that contains several advanced features by which users can merge music with their videos to share them with a huge community of music fans from all around the world to show off their artistic skills. You can be able to search for videos or music by simply selecting the desired categories.
Lomotif
Lomotif is another Funimate alternative which allows you to make awesome videos by using your favorite music and unlimited clips with the easiest video editor for Facebook, Instagram, TikTok and Twitter. You can be able to crop, cut, trim, duplicate, ad delete your videos seamlessly. You can even add titles, filters, flash effects, GIFs, animated stickers and much more.
Instagram Reels
After TikTok's ban in India, Instagram has released a new feature called "Instagram Reels" which allows you to make fifteen-second short video clip with effects, lip-sync, music and much more. You can even sue you own audio or just simply choose music from the app. You can share Reels as a part of your Instagram posts or just stories.
TikTok
TikTok is possibly the most widely used lip-sync or short video making service by which you can not only create excellent videos but also discover exhilarating and enjoyable videos. It is one of the best apps like Funimate. You can create your videos by recording memorable and funny moments to share with the world.
Vizmato
Vizmato is one of the best apps like Funimate which allows you to create flawless studding videos within a few minutes. It is an easy-to-use moviemaker app which lets you add themes, favorite music, filters, effects and text over your movies and special videos to make it look cooler. It is also known as Slideshow make which convert your images into videos.
Dubsmash
Dubsmash is an entertainment platform which lets you create fun lip-sync videos to share with friends. You can easily use a sound clips from music, movies, shows or use an audio recording feature and other internal tools to record a video dubbing over that price of audio. Also, it has one of the finest extensive libraries of sounds.
KWAI
KWAI is a social media platform for trends sand short videos. Contribute to the virtual community with videos of your life, recording, the best memes or playing daily challenges and much more. You can even add filters and magical effects from the app.
VideoShow
VideoShow is another Funimate alterative which is completely free to use, and is an all-in-one video editing platform. It provides amazing video making and editing features by which you can intuitively edit your videos in the way you want. You can be able to create video with music, photos and many other elements available in the app.
KineMaster
KineMaster is one of the best apps like Funimate which combines a comfortable interface and ease of use, along with wide range of features and amazing tools to make the video you want to create. It has more the 2,000 downloadable transitions, video & images, fonts, effects, stickers and animations from its store.
VivaVideo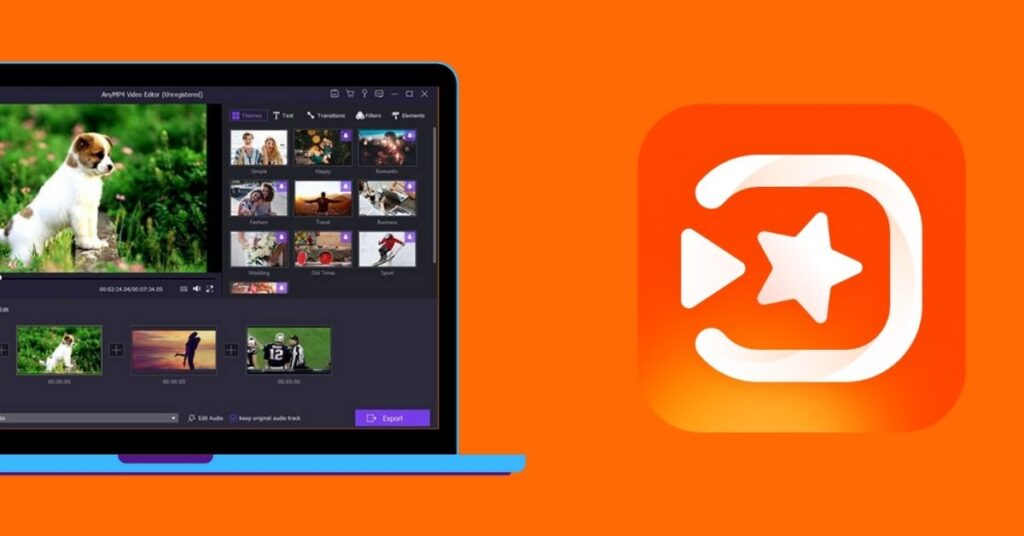 VivaVideo is another video editing tool which allows you to work with recordings and pictures to create your special video on your device. It offers the easiest way to create and edit your video story directly from the photo album or gallery photos, and has the best tools to create video with effect, music, slideshow and movie video editor.
Final Words: I hope the above article has helped you to pick up the best video creating and editing app from the list of 10 best apps like Funimate.