9 Top Restaurants like Seasons 52 That Offer Fresh, Seasonal Cuisine [2023]
We may earn small commission from the products mentioned in this post.
Restaurants like Seasons 52: Seasons 52 has gained recognition for its upscale, seasonal menu, offering a delightful fusion of flavors that celebrate the changing seasons. If you are searching for a restaurant that serves fresh, seasonal dishes in a casual yet refined setting, look no further.
This article will introduce you to a selection of exceptional restaurants that share similarities with Seasons 52, where you can indulge in a diverse range of options, experience upscale dining, and savor culinary creations crafted with seasonal ingredients.
List of Restaurants like Seasons 52
1. True Food Kitchen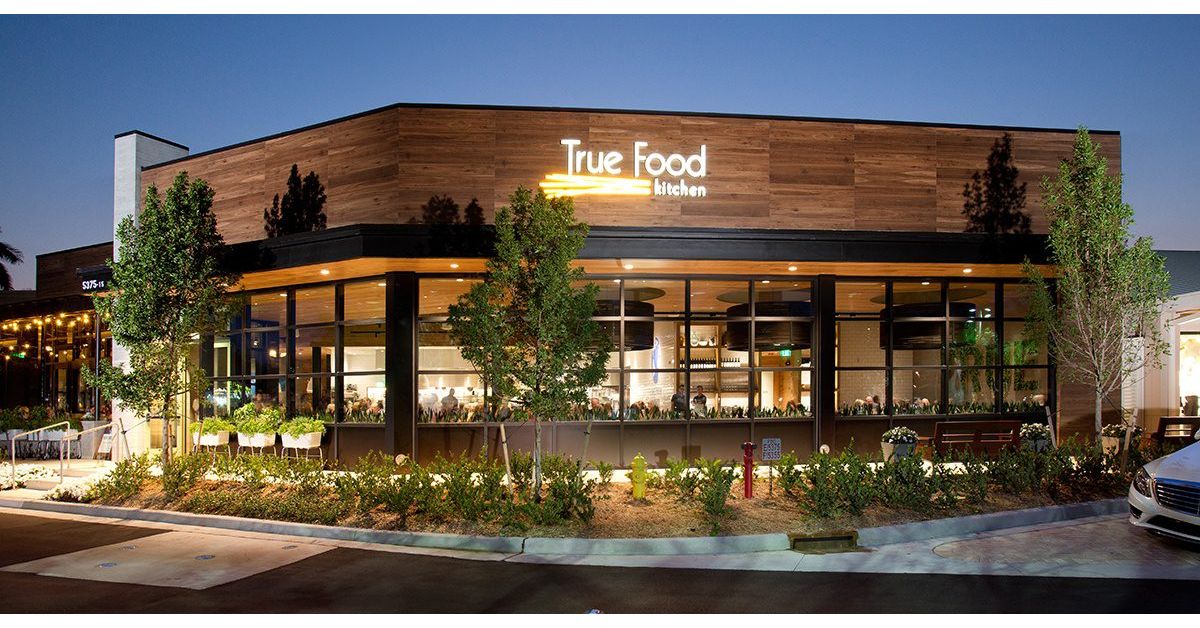 True Food Kitchen is a health-conscious restaurant that emphasizes fresh, seasonal ingredients in its globally inspired menu.
With a focus on nutrition and flavor, True Food Kitchen offers an array of wholesome dishes that cater to various dietary preferences, making it an ideal choice for those seeking a balanced and flavorful dining experience.
Key Highlights
Seasonal and Locally Sourced Ingredients: True Food Kitchen's menu revolves around seasonal ingredients sourced from local farmers, ensuring the freshest and most vibrant flavors in every dish.
Plant-Based Options: The restaurant offers a wide selection of plant-based and vegetarian dishes, catering to individuals seeking nourishing, plant-forward meals without compromising on taste.
Nutritionally Balanced Menu: True Food Kitchen emphasizes nutritional value, incorporating nutrient-dense ingredients into their dishes while maintaining exceptional taste and presentation.
Innovative Beverages: The restaurant features an extensive beverage menu, including freshly squeezed juices, natural refreshers, and inventive cocktails crafted with health-conscious ingredients.
Locations
222 West Ave, Austin, TX 78701
395 Santa Monica Place, Santa Monica, CA 90401
1700 Tysons Blvd, McLean, VA 22102
2. The Capital Grille
The Capital Grille is an upscale steakhouse renowned for its impeccable service, elegant ambiance, and exceptional cuisine.
With a focus on serving prime cuts of beef and a curated selection of wines, The Capital Grille offers a refined dining experience that appeals to steak enthusiasts and discerning diners alike.
Key Highlights
Dry-Aged Steaks: The Capital Grille offers a selection of dry-aged steaks, meticulously aged on-site to enhance their tenderness and flavor, providing a luxurious and indulgent dining experience.
Extensive Wine List: The restaurant boasts an extensive wine list with a diverse collection of wines from around the world, curated to complement their menu and elevate the dining experience.
Fresh Seafood Options: In addition to their steaks, The Capital Grille offers a variety of expertly prepared seafood dishes, including lobster, shrimp, and seasonal catches, catering to seafood lovers.
Attention to Detail: The Capital Grille prides itself on its exceptional service, with knowledgeable and attentive staff who strive to ensure a flawless dining experience for every guest.
Locations
5100 Belt Line Rd Ste 502, Dallas, TX 75254
5310 Western Ave, Chevy Chase, MD 20815
1112 9th Ave, Seattle, WA 98101
3. Fleming's
Fleming's Prime Steakhouse & Wine Bar is a premier dining destination that combines top-quality prime steaks, an extensive wine list, and a refined ambiance.
With a commitment to culinary excellence, Fleming's offers an exceptional dining experience that caters to steak connoisseurs and wine enthusiasts alike.
Key Highlights
Prime Beef Selection: Fleming's offers hand-selected USDA Prime steaks, known for their superior quality and exceptional flavor, ensuring an extraordinary steak dining experience.
Wine Pairings: The restaurant features an extensive wine list with a focus on fine wines from around the world, allowing guests to enhance their meal with perfect wine pairings.
Seafood and Other Delicacies: In addition to their steaks, Fleming's offers a range of delectable seafood dishes, along with other gourmet options, providing a diverse selection for all palates.
Elegant Atmosphere: With tasteful decor, upscale furnishings, and attentive staff, Fleming's creates a refined and sophisticated ambiance, setting the stage for an exceptional fine dining experience.
Locations
225 Summit Blvd, Birmingham, AL 35243
1425 I St NW, Washington, DC 20005
191 Inverness Dr W, Englewood, CO 80112
4. Cava Grill
Cava Grill is a fast-casual Mediterranean-inspired restaurant known for its customizable bowls and fresh ingredients.
Offering a modern and vibrant atmosphere, Cava Grill allows customers to build their own bowls with a variety of Mediterranean flavors and toppings.
With a focus on quality and customization, Cava Grill provides a fast and flavorful dining experience.
Key Highlights
Build Your Own Bowls: Cava Grill allows customers to create their own customized bowls with a wide selection of fresh and flavorful ingredients, including proteins, grains, vegetables, and sauces.
Mediterranean-Inspired Flavors: The menu features a range of Mediterranean-inspired ingredients and flavors, such as hummus, tzatziki, falafel, and grilled meats, providing a taste of the Mediterranean in each bite.
Fresh and Healthy Choices: Cava Grill emphasizes using fresh and wholesome ingredients, catering to health-conscious individuals looking for nourishing and delicious meal options.
Fast-Casual Experience: With a quick and efficient ordering process, Cava Grill offers a fast-casual dining experience, perfect for those seeking a convenient yet satisfying meal.
Locations
1815 Wisconsin Ave NW, Washington, DC 20007
905 H St NW, Washington, DC 20001
1188 Roseville Pkwy, Roseville, CA 95678
5. Bahama Breeze
Bahama Breeze captures the essence of the Caribbean with its tropical-inspired menu and vibrant island atmosphere.
Known for its flavorful Caribbean dishes and refreshing cocktails, Bahama Breeze offers a laid-back and relaxing dining experience that transports guests to a sun-soaked paradise.
Key Highlights
Caribbean-Inspired Cuisine: Bahama Breeze serves up a variety of Caribbean dishes, including jerk chicken, coconut shrimp, and seafood paella, featuring vibrant flavors and spices.
Island-Inspired Cocktails: The restaurant offers an array of refreshing tropical cocktails, such as the classic Bahama Mama and the signature Mojito Cubano, adding a touch of island indulgence to the dining experience.
Outdoor Patio: Some Bahama Breeze locations feature outdoor patios where guests can dine al fresco, immersing themselves in a tropical ambiance while enjoying their flavorful Caribbean meal.
Happy Hour: Bahama Breeze offers a daily Happy Hour with discounted appetizers and drink specials, providing an opportunity to savor island-inspired flavors at a great value.
Locations
2830 N Germantown Pkwy, Memphis, TN 38133
3045 N Rocky Point Dr, Tampa, FL 33607
3309 Wake Forest Rd, Raleigh, NC 27609
6. PF Chang's China Bistro
PF Chang's China Bistro is a popular chain of Asian fusion restaurants known for its modern take on traditional Chinese cuisine.
With a diverse menu featuring a blend of flavors and influences, PF Chang's offers an inviting atmosphere and a range of options to satisfy different palates.
Key Highlights:
Asian Fusion Cuisine: PF Chang's combines traditional Chinese dishes with modern culinary techniques, resulting in a unique fusion of flavors and textures that cater to diverse tastes.
Signature Dishes: The restaurant features signature dishes like Chang's Lettuce Wraps, Mongolian Beef, and Orange Chicken, each crafted with a balance of savory, sweet, and spicy flavors.
Dim Sum and Small Plates: PF Chang's offers a selection of dim sum and small plates, providing an opportunity to sample and share a variety of flavors in a single meal.
Locations
1209 Filbert St, Philadelphia, PA 19107
1181 Roosevelt Rd, Glen Ellyn, IL 60137
9015 E 71st St, Tulsa, OK 74133
7. Eleven Madison Park
Eleven Madison Park is an acclaimed fine dining establishment in New York City, renowned for its exceptional cuisine, impeccable service, and elegant setting.
Key Highlights
Seasonal and Inventive Menu: Eleven Madison Park showcases a menu that changes with the seasons, featuring meticulously crafted dishes that highlight the freshest ingredients and innovative culinary techniques.
Multi-Course Tasting Menus: The restaurant offers multi-course tasting menus, allowing guests to embark on a culinary journey that explores a variety of flavors, textures, and presentations.
Locations
11 Madison Ave, New York, NY 10010
8. Yard House
Yard House is a modern American sports bar and grill known for its extensive selection of craft beers, classic pub fare, and lively atmosphere.
With a diverse menu and an expansive beer list, Yard House provides a casual and vibrant dining experience for beer enthusiasts and food lovers alike.
Key Highlights
Craft Beer Selection: Yard House boasts an extensive beer list featuring a wide range of craft beers from around the world, making it a haven for beer enthusiasts and offering something to suit every taste.
Global Fusion Cuisine: The menu at Yard House offers a fusion of global flavors, with dishes ranging from burgers and pizzas to street tacos and Asian-inspired dishes, providing a diverse selection for all palates.
Appetizer Variety: Yard House is known for its vast selection of appetizers, including their signature Poke Nachos, Truffle Fries, and Spinach Cheese Dip, perfect for sharing and enjoying with friends.
Sports Bar Atmosphere: With numerous flat-screen TVs, lively music, and a vibrant sports bar ambiance, Yard House is an ideal spot for watching sports games or gathering with friends to enjoy good food and drinks.
Locations
7871 Springdale Rd, Austin, TX 78724
849 E Commerce St, San Antonio, TX 78205
620 Spectrum Center Dr, Irvine, CA 92618
9. Bistro 313
Bistro 313 is a charming neighborhood eatery that blends French and American flavors to create a unique culinary experience.
With a focus on using locally sourced ingredients and offering seasonal dishes, Bistro 313 provides a cozy and inviting atmosphere for those seeking a taste of French-inspired cuisine.
Key Highlights
French-Inspired Cuisine: Bistro 313 offers a menu that combines French culinary techniques with American influences, resulting in dishes that showcase the flavors and traditions of both cuisines.
Locally Sourced Ingredients: The restaurant emphasizes using locally sourced, fresh ingredients to ensure the highest quality and to support local farmers and producers.
Seasonal Specials: Bistro 313 features seasonal specials that highlight the best produce and flavors of each season, providing a dynamic and ever-changing menu.
Cozy and Intimate Setting: With its warm and welcoming ambiance, Bistro 313 creates a cozy and intimate dining environment, perfect for enjoying a leisurely meal with family or friends.
Personalized Service: Bistro 313 prides itself on providing personalized and attentive service, ensuring that each guest feels valued and taken care of, enhancing the overall dining experience.
Locations
313 Union Ave, Knoxville, TN 37902
Conclusion
These remarkable restaurants offer a variety of options for those seeking a dining experience similar to Seasons 52.
From health-conscious and customizable meals at True Food Kitchen to upscale steakhouses like The Capital Grille and Fleming's, these establishments provide diverse menus, exceptional flavors, and welcoming atmospheres that cater to different preferences and occasions.
FAQs
Are these restaurants part of a chain?
Yes, several of these restaurants, such as Cava Grill, Bahama Breeze, PF Chang's China Bistro, Yard House, and Bistro 313, are part of chain establishments with multiple locations.
Do these restaurants have vegetarian and vegan options?
Yes, many of these restaurants offer vegetarian and vegan options to accommodate dietary preferences. 
Can I make reservations at these restaurants?
Yes, most of these restaurants accept reservations, especially during peak dining hours or for larger groups.
Try Alternative Restaurants-