11 Best Podcasts like Tanis to Listen in 2023!
We may earn small commission from the products mentioned in this post.
Podcasts like Tanis: Are you a fan of suspenseful stories where the main character goes on a quest to investigate the uncharted mysteries of his town? If yes, then you might have come across some podcasts like Tanis along the way.
Set in a hauntingly suspenseful atmosphere, Tanis is a famous mystery horror-fiction podcast created by Terry Miles. It revolves around a journalist, Nic Silver, who investigates the enigmatic town of Tanis. The podcast also explores many conspiracy theories and unexplained phenomena.
While Tanis can undoubtedly keep audio enthusiasts on the edge of their seats, if you are in search of more eerie adventures, continue reading to explore our list of the top 11 best podcasts like Tanis that are worth giving a try!
List of Podcasts like Tanis:
1. Rabbits
Rabbits: Written and created by Terry Miles, the same creative mind behind Tanis, Rabbits is a thrilling and mysterious podcast. It contains 20 episodes in total with two seasons released. 
Rabbits revolves around the world of alternate reality games and has Carly Parker as the narrator. The young woman sets on a journey to find her friend Yumiko who goes missing mysteriously.
On her search, Parker finds herself immersed in the alternate reality of the shadowy world of an ancient mysterious game known as Rabbits.
Main Character: Carly Parker
Episodes: 20
Release Date: February 28, 2017
2. The Black Tapes
The Black Tapes is a pseudo-documentary horror podcast, including 30 episodes and 3 seasons. It was created by Paul Bae and Terry Miles.
The Black Tapes is another bone-chilling podcast that finds the main character on a mission to investigate the supernatural happenings captured on black VHS tapes. Dr. Richard Strand, a ghost hunter, sets out to debunk such paranormal activities.
As he delves deeper into the cases, he is contacted by Alex Reagan who has a fascination for strange occurrences. Together, they collaborate on paranormal investigations, using compelling evidence to ultimately expose the haunting as an elaborate hoax.
Main Character: Dr. Richard Strand
Episodes: 30
Release Date: May 21, 2015
3. Limetown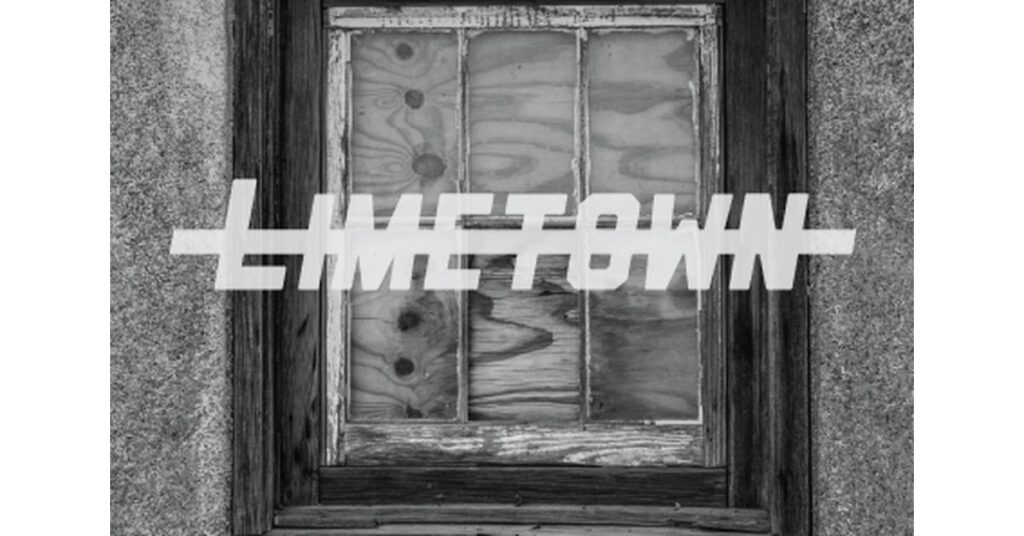 Limetown is a suspenseful fiction podcast created by Zack Akers, Skip Bronkie and Dave Yim. The audio drama consists of 11 episodes spanning 2 seasons. The chilling podcast was also adapted into a TV series of the same name.
This investigative journalism series centres around Lia Haddock, a journalist, who sets out to uncover the truth behind the mysterious disappearance of over 300 residents of a town called Limetown in Tennessee.
Haddock's search leads to her uncovering a web of government secrecy and paranormal activities that defy explanation.
Main Character: Lia Haddock
Episodes: 11
Release Date: July 29, 2015
4. The White Vault
Another audio drama blurring the line between reality and fiction is The White Vault. The podcast is written and created by K.A. Statz. It consists of 50 episodes in total spanning 5 seasons.
The story revolves around a group of scientists stationed at the Norwegian archipelago of Svalbard to conduct research on the isolated outpost which went radio silent after sending a signal.
Main Character: No central main character
Episodes: 50
Release Date: October 3, 2017
5. Boom: A Serial Drama
Another spine-chilling drama on this list is Boom: A Serial Drama. It has a total of 48 episodes and 5 seasons. The fiction series was written and created by Faith McQueen.
The story begins with Porter, a 28-year-old computer technician going out on a date with his best friend of 13 years, Genevieve. The idyllic romance setting of the audio drama takes a drastic turn when Porter wakes up in a hospital the following day with little to no memory of what happened.
Soon, Porter finds himself trapped in a gripping mystery as he emerges as the prime suspect in Genevieve's murder.
Main Character: Porter Owens
Episodes: 48
Release Date: September 8, 2017
6. Tower 4
Tower 4 is a thrilling and suspenseful drama series that brings the listeners into the world of mystery, conspiracy and supernatural occurrences. It has 30 episodes in total and 2 seasons released. The audio drama is from 7Lamb Productions.
Since the passing of his mother, Mike Archer took up the job of a fire watcher in the Wyoming Woods in need of something new. While Archers expected a quiet night on his watch, his reverie is soon broken when he starts seeing and hearing strange noises in the woods.
Main Character: Mike Archer
Episodes: 30
Release Date: September 14, 2020
7. The Lovecraft Investigations
The Lovecraft Investigations is a horror fiction podcast created by Julian Simpson. It consists of 32 episodes and 3 seasons, called The Case of Charles Dexter Ward, The Whisperer in Darkness, and The Shadow over Innsmouth, respectively.
The story follows Heawood and Fisher investigating mysterious disappearances in the span of three seasons. The duo set out to uncover conspiracy theories and get to the bottom of the truth.
Main Character: Heawood and Fisher
Episodes: 32
Release Date: January 2, 2019
8. LifeAfter/The Message
Another thought-provoking audio drama on this list is The Message and its sequel Life After. Created by Panoly Media, the science fiction series has a total of 18 episodes.
The Message follows a group of cryptographers who are assigned to decode an alien message from decades ago. Once they successfully intercept the transmission, the message offers dire implications for humanity.
LifeAfter centres around Ross, an FBI employee, who discovers a technology where he can talk to the digital remains of his wife, who died 8 months ago. Upon investigating this newfound technology, Ross is led on a dangerous path that threatens the world.
Main Character: Nicky Tomalin (The Message), Ross Barnes (LifeAfter)
Episodes: 18
Release Date: October 3, 2015
9. Ninth Step Murders
Ninth Step Murders is a dark fiction series created by Malka Older. It has 20 episodes spanning 2 seasons. The series is set in the year 2033 when Tokyo is partially occupied by China.
Set in the not-so-distant future of 2033, detective Miyako Koreda reluctantly joins hands with US peacekeeper Emma Higashi to embark on dangerous investigations. As the duo delves deeper into the city's mysteries, they unwittingly draw the attention of local gangs and underground forces.
Main Character: Miyako Koreda
Episodes: 20
Release Date: November 19, 2021
10. Passenger List
Passenger List is a thrilling mystery podcast created by Radiotopia. The audio drama has up to 26 episodes and 2 seasons.
The story follows Kaitlin Le, who sets out to investigate the mysterious disappearance of Atlantic Flight 702. The plane vanished into thin air, mid-flight on its route from London to New York. It had 256 passengers including Kaitlin's twin brother on board.
Main Character: Kaitlin Le
Episodes: 26
Release Date: September 16, 2019
11. Olive hill 
Harbouring one of the most satisfying conclusions of a suspenseful mystery is Olive Hill. The audio drama was created by Ian Epperson. It has a total of 7 spine-chilling episodes.
This small-town paranormal mystery series takes place in the year 2001 when two girls from opposite sides of town venture into the Daniel Boone National Forest.
The mystery of their disappearance resurfaces when a journalist returns to her hometown, determined to uncover the happenings of that one fateful night in Olive Hill.
Final Words
The Internet includes a variety of interesting podcasts aside from the thrilling suspense genre. You can listen to audio dramas of different genres like comedy, romance, action, and many more.
However, if small-town mystery fiction is your top pick then our list of the top podcasts like Tanis mentioned in this article is worth listening to!
With this, we have come to the end of the article, and hope it was helpful to you.
Frequently Asked Questions
Are there any similar podcasts like Tanis?
Yes, Rabbits, The Black Tapes, Limetown, White Vault, Boom: A Serial Drama, Tower 4, and Olive Hill are some of the similar podcasts like Tanis.