Best Driving test Cancellation Apps [2023]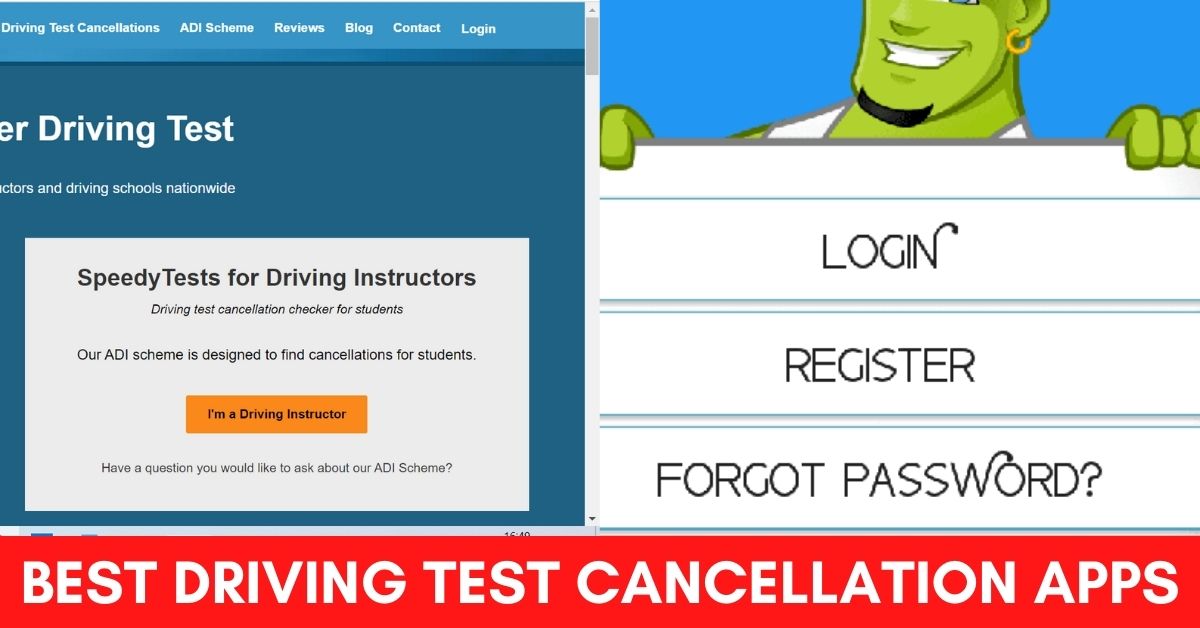 We may earn small commission from the products mentioned in this post.
Are you searching for the best driving test cancellation apps? You've come to the right place! In this article I'll show you two best apps for driving test cancellations. The greatest difficulty for learner drivers is the wait for their practical test.
Thankfully, the DVSA recognized the demand for driving tests often exceeds the number of appointments available. So, now it is possible to cancel a driving test appointment and make it available for someone else to use.
Driving test cancellations are able to managed automatically and accessibility can alter within minutes. However, the typical learner driver may well spend all day sitting at their PC to check for cancellations themselves. It is a lot more operative and time efficient to utilize a service to do this.
2 Best Driving test Cancellation Apps
These driving test cancellation services are available in different ways. If they function electronically as latest services do, they will function from a website that send text and email notification or from a mobile device app which will send app text messages and notifications.
Even though they all might work slightly different, the main objective is almost the same. Check out the guide below for more information on the best driving test cancellation apps.
Driving Test Cancellations
Driving Test Cancellations is an app-based service which is available for both iOS and Android devices. You can be able to download it at free of cost from Google Play Store and Apple app Store. It searches the test center you requested for cancellations sends you a notification asking if you would like to book the cancellation.
Even though this service is suitable, it cannot be accessed on all devices, this means, if you are a Windows phone user or want to use a desktop or laptop connection, you will not be able to use it. Also, you don't have to specifically fill any forms as it has access to your contacts list.
This service checks the cancellations for every twenty minutes at basic level and for every ten minutes at Premium level. This means, it still works well enough. The only downside is that, it doesn't have the indication a refund will be made if you are unsuccessful in getting that earlier booking.
Speedytests
Speedytests is one of the best driving test cancellation apps for many reasons, apart from the circumstance that their software renews the cancellation check every five minutes, and they'll even refund your fee if they fail. All you have to do is to sign up to Speedytests on their website and select a package
One of the important features is that their software searches 24×7, so if you are a night shift worker or work other odd hours, you can be able to have an option of taking a cancellation while the rest of the world is asleep.
They will charge a fee with no extra costs; this means there will be no subscriptions or extra billing. You can also mention the date and time which you're looking for a cancellation. It has another prominent feature called Autobook. This is a service where if you want a test to come advanced, they will alter your test date according to the time you have mentioned and then inform you of the booking.
Driving Test Genie
With Driving Test Genie, you can save money and get driving sooner by booking an earlier driving test. Their software will constantly look for driving test cancellations and contacts you as soon as appropriate when one becomes available.
Driving Test Genie has the highest frequency checks in the industry for driving test cancellations and lowest fees are guaranteed. It has a paid plan "Premium Genie" which offers several advanced features such as text back to book, unlimited notifications, in-app booking, advanced date preferences and much more.
Testi App Review: Does it Work? [2021]
Final words: I hope you have selected the best driving test cancellation apps according to your needs and preferences. If you ask me, I would recommend Driving test Cancellation as it has some amazing features which you would like.