11 Best Apps like Habitica Apps for Building Good Habits in 2023!
We may earn small commission from the products mentioned in this post.
Apps like Habitica: Habitica, previously known as HabitRPG, is a task management app that has a role-playing game theme to help you stay organized with your tasks. It is a productive and free habit tracker app that allows you to achieve your goals of becoming happy and healthy.
Moreover, it uses retro RPG elements to keep you excited and comes with multiple features to entertain you — with above-average and good ratings on the Google Play Store and App Store. But, certainly, it is not the only good option there.
Indeed, Habitica is a worthy app. But, if you have already given it a try, and want to know more similar apps, then you are on the right page because this article includes a list of the top 11 apps like Habitica.
List of Apps like Habitica:
1. Obsidian
Obsidian is one of the most reliable apps mentioned in this article, a powerful knowledge base and note-taking app that works perfectly on top of a local folder.
This app will help you make internal links for all your notes, and then you can make up the connections in the form of graphs. Overall, it was created to help you stay organized and structure your thoughts in a proper manner.
Key Highlights
It works on a good bunch of systems, including MacOS, Linux, Microsoft Windows, iOS, and Android.
You can customize the main toolbar and add or remove all the tools you want and don't want.
It offers enough theme options with good color combinations.
Price
It is free forever for personal use and you only pay for commercial use – $50 per user annually, and for the add-ons.
2. EpicWin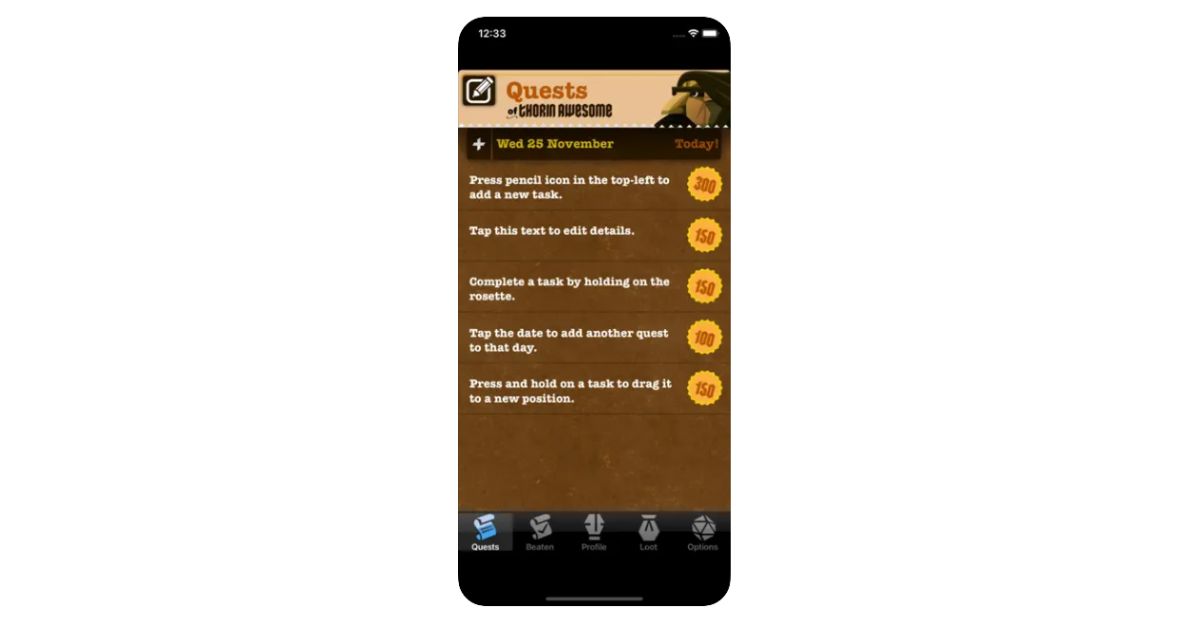 EpicWin is another interesting RPG-style productivity app, basically a to-do list app that will offer you adventure while you stay organized in reality.
The app lets you note down your tasks quickly in a role-playing spin, which means that every time you complete a task you will gain XP, which will help you develop your character.
As you improve your character in the quest, your stats will improve, and you will develop and gain riches.
Key Highlights
You get to choose from a good range of avatars.
You can complete small everyday tasks by completing regular missions, and for big chores, you can participate in animated battles.
The game will periodically have loot which can be easily discovered and shared.
Price
Around $2.99
3. Level Up Life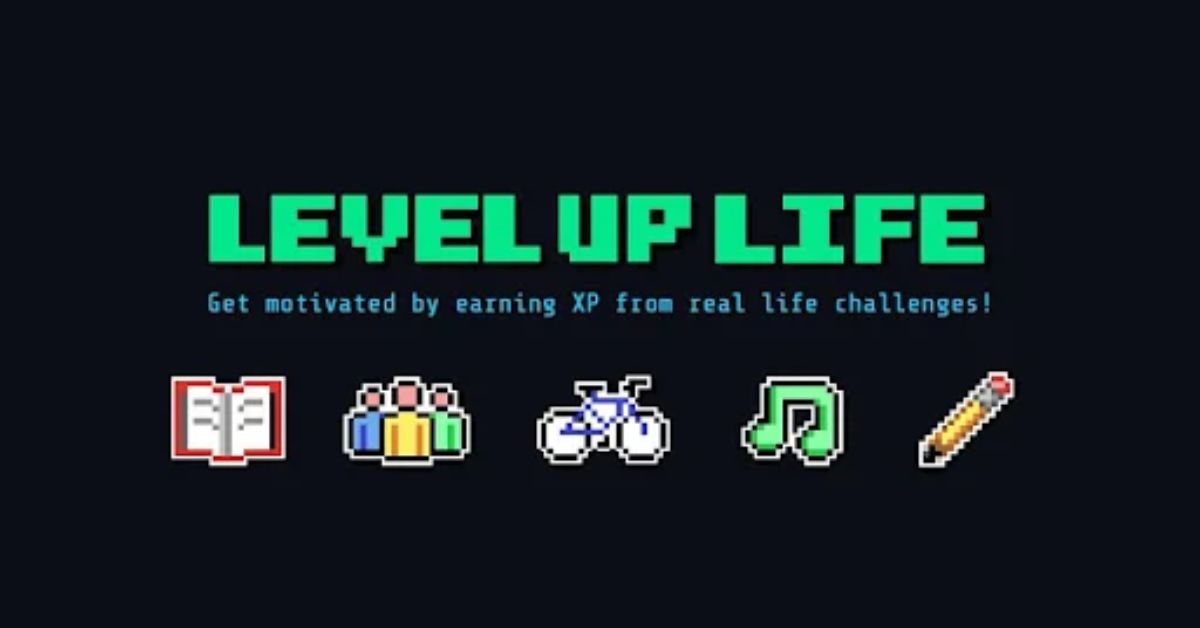 Level Up Life is another RPG-style online app that allows you to track your regular achievements, whether we are talking about a small house chore or big outdoor work.
In this app, you will gain motivation and get productive while you progress on the app. It literally has over 1 million downloads on the Google Play Store, with close to good ratings.
Key Highlights
As you complete your tasks, you will earn XP, which will help you experience new achievements, experiences, and challenges.
The app comes with hundreds of different quests, including daily life and special ones.
Price
Free, but you can also offer paid versions – $2.99 per month or $19.99 annually
4. Habit Hunter
Habit Hunter, previously known as Goal Hunter, is a good goal and habit setting app that comes with additional features to not only keep you motivated to follow your goals but also show how to achieve them efficiently.
In this app, you can set your personal goals, track your progress, divide different tasks into certain categories, and always keep yourself motivated to achieve your goals.
Key Highlights
For every task you complete, you will get rewards like skills, armor, weapons, or coins.
The more efficiently you complete tasks, the more you will level up with your hero avatar in the game.
For special and big tasks, you will be fighting against monsters to unlock unique items.
Price
Free
5. MagicTask
MagicTask is another title that helps you gamify your regular tasks, a professional gamified task management platform especially built for gamers by gamers.
Moreover, the platform can be used to stay organized and prioritize important things while working, as well as while managing personal life.
Key Highlights
You get to manage your work and personal tasks accordingly.
It allows you to create separate workspaces to differentiate different teams.
You will be earning points for every task you complete.
Price
Free
6. Do It Now
Do It Now is another one on the RPG-style side, helping you manage your life with a fantastical to-do list. It is one of the most recommended apps for increasing productivity and enabling good habit learning.
With this app, you can do a lot of things like adding game elements to your regular life and tasks, adding reminders, and schedules, and professionally organizing your daily life with built-in features.
Key Highlights
It allows you to keep track of your personal growth in various areas.
With a handy calendar, you can check your plans for weeks, months, etc.
You can sync across multiple devices through the cloud and Dropbox.
Price
Free
7. LifeUp
LifeUp is one of the most famous apps presented on this list, another one with a game theme. Here, you can gamify your daily life tasks and boost productivity — all while building good habits with the app's to-do list, planner, and habit tracker.
Additionally, it has a fun and interactive way to manage tasks, and every task will get you rewards. Also, it comes with multiple powerful tools that will successfully help you stay focused, motivated, and organized to achieve your goals
Key Highlights
Leveling up will give you coins and you can use those coins to buy unique items.
The more you focus on completing tasks efficiently, the more it will improve your skills, and you will soon see self-improvement.
Price
$3.99
8. TaskHero
TaskHero can be one of the most interactive and interesting apps in this article if you are interested in game-style apps. It is a combination of goal setting and RPG adventure, giving you a new experience of daily goal trackers and habit building apps.
Overall, it is a good mixture of reminders, list, schedules, habits, streaks, and timers — all this coming together to give you an interesting RPG adventure.
Key Highlights
You can use powerful focus timers to get uninterrupted progress on all the habits you are tracking.
It offers a personalized experience where you can alter the consequences for habits and overdue tasks.
Price
Free
9. WaterDo
WaterDo claims to be the top productivity app with over 40 million users. It seems like an aesthetically pleasing to-do list app, that specializes in helping you stay focused on efficiently and satisfyingly completing your goals.
Moreover, the app makes it fun to complete your daily chores and comes with additional tools such as Reminders and Calendar. It also has an engaging UI to always keep you motivated and entertained.
Key Highlights
It lets you note down anything at any time, and prioritize completing important tasks first.
It has a review session where you can check your progress, and complete more tasks to unlock treasure.
You get to choose from a good range of island themes.
Price
Free, but it also offers paid versions, where the monthly plan costs $0.99 and the lifetime license costs $14.99
10. LifeRPG
LifeRPG is again one of the most popular titles in this article, with over 1 million downloads on the Google Play Store and good ratings.
As the name suggests, you have to complete the tasks and gain XP to achieve your goals, otherwise, you won't level up. It lets you divide missions according to different categories, while you can also take down quick notes and ideas for every mission.
Key Highlights
The app has a radar chart that will show all your top skills or any combination that you choose.
You can create your own rewards system, where you have to sit and win reward points for completing missions.
It lets you customize sounds for completing tasks, increasing skills, and leveling up.
Price
Free
11. Streaks
Streaks is yet another underrated title on this list, offering some of the best ways to win a new habit through reputation.
The platform follows a simple concept where you have to challenge yourself and build and continue the chain, also called streaks. With streaks, the more consistent you are in completing your tasks, the more it will grow.
Key Highlights
The album comes with informative and powerful graphics and graphs.
It offers enough personalization.
Price
Free, but you can also go for the paid version which costs $4.99 per user
Final Words
As you might have already guessed, the Internet has many more options for helping you stay creative and motivated to complete your task and achieve your goals.
On the contrary, the above-mentioned list is a well-curated list only including the best options currently, and if you don't have time to search for more options, then these options can be a lot of help.
With this, we have successfully presented the list of the top apps like Habitica, and hope the article was helpful to you.
Frequently Asked Questions
Are there any good alternatives to Habitica?
Streaks, LifeRPG, LifeUp, Level Up Life, Do It Now, Obsidian, EpicWin, Habit Hunter, WaterDo, MagicTask, and TaskHero are some of the good alternatives to Habitica. 
Which is a good app like Habitica but free?
There are plenty of good apps like Habitica, but, Streaks, Do It Now, TaskHero, Obsidian, EpicWin, MagicTask, LifeRPG, LifeUp, Habit Hunter, WaterDo, and Level Up Life awesome of the best apps like Habitica but free.