Trovo vs Twitch: Which Is Better For You? [2023]
We may earn small commission from the products mentioned in this post.
Trovo vs Twitch, which is the best game streaming platform for video gamers?
Trovo and Twitch in 2022 – both platforms are well-known game streaming places where video game lovers gather all together and have quality time.
Do you think you are ready to show off your skills and search for more gamers who have similar interests to yours? But, are you confused between Trovo and Twitch like others? If that is the case, then our Trovo vs Twitch comparison battle will get you to the right place.
In this Trovo vs Twitch battle article, we will present you with all the required information to learn more about the apps and know – which is the best for finding your type of audience.
Trovo vs Twitch: What are they?
Trovo: Trovo – previously known as Madcat is a live-streaming platform, specially created for video game streaming. It is a paid platform where it'll ask you to subscribe and earn when you get famous.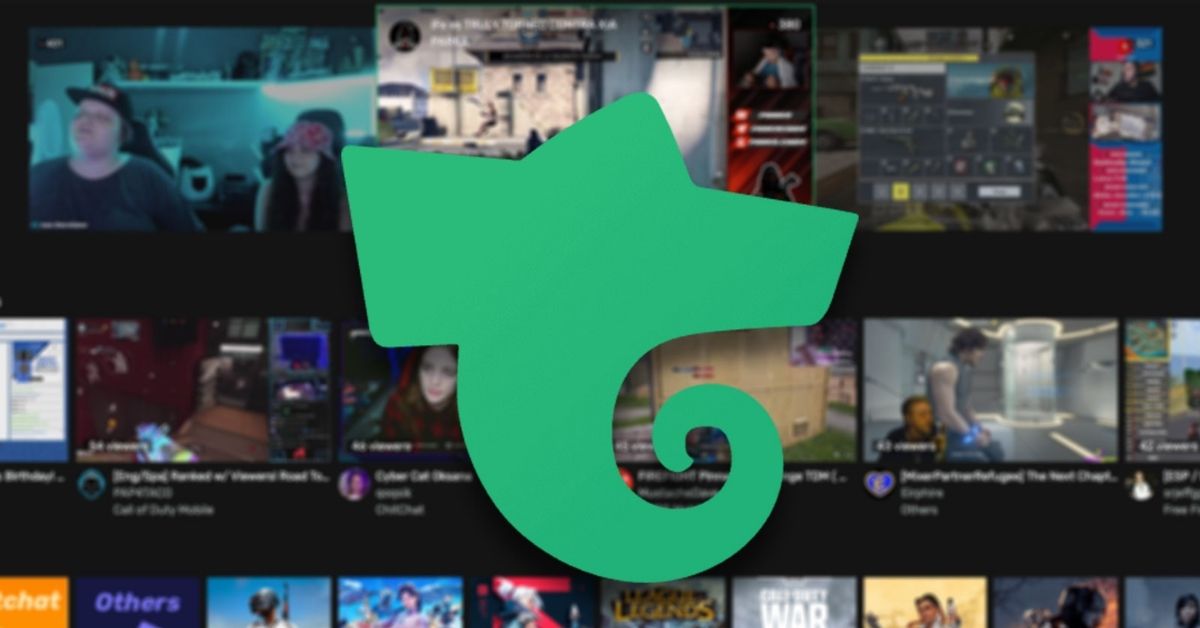 Trovo acts as a subsidiary company for Tencent. You don't have to register yourself on a Trovo unless you wish to go live.
They claim to help you build the perfect audience who will be genuinely interested in your content. So, get Featured on the front page – homepage and drive in the well-deserving audience for your live.
Twitch: Twitch is an American-based streaming service provider for video games. While you can stream various types of video games, you can also watch competitions of E-Sports music broadcasts, In Real Live streams, and other Creative content.
Twitch was launched by Amazon on the 6th of 2011. Justin Kan, Michael Seibel, Kyle Vogt, Kevin Lin, and Emmett Shear are the founders of the platform. Emmett Shear is the current CEO of the company while Sara Clemens is the COO.
The platform is managed by Twitch Interactive – a subsidiary company working under Amazon.com, Inc.
Trovo vs Twitch: What is the Basic difference between the two?
User Interface
Trovo: Trovo has a mixture of bright and dark colors on its website. The handling of the website can be quite tricky if you have never used a live-streaming platform before.
Functions work smoothly as long as you have a good network connection. And you'll have to follow a few easy steps to start streaming or going live.
Twitch: Twitch has a similar kind of UX design as Trovo, but it appears to be cooler than Trovo. Although the website has dark colors, it can be quite fun navigating from one place to another on the platform.
However, compared to Trovo, Twitch has additional features to keep streamers and live owners entertained. Handling the platform may be confusing at the start – but you will soon get addicted to it.
Compatible Devices
Trovo: Trovo can work on four platforms – SaaS, iPad, iPhone, and Android. It may glitch if your phone is of the old version and is slow, but otherwise, the performance of Trovo is smooth on all the aforementioned devices.
Twitch: compared to Trovo, Twitch works on two additional devices. It works on Windows, Mac, iPhone, iPad, Android, and SaaS. The platform may glitch a lot if your device is slow. Otherwise, you will have quality time streaming all going live.
Type of Audience
Trovo: Trovo is usually used by content creators. Content creators aim to find an interactive audience that will interact with names on a regular or frequent basis.
Twitch: Twitch is the ultimate destination for live streamers of video games.
Customer Service
Trovo: You can reach the customer care service of Trovo by online means. Mostly by texting, you can text them your issue or query and they will reach out to you almost immediately.
Twitch: the customer support service of Twitch is live 24/7. All you have to do is navigate to the section through which you can contact them and as they are online 24/7, you will probably get your problem solved or question answered immediately.
Free Trial/Version
Trovo: Trovo is a completely paid platform. There is no free version of it nor a free trial. So, if you wish to take advantage of its services, you are required to pay for its subscription.
Twitch: Twitch has a free version to it along with a subscription plan facility. If you wish to upgrade your account and access advanced features, you can opt for a subscription accordingly. However, there is no free trial for a paid version.
Trovo vs Twitch: Content
Trovo: on Trovo, you can stream all types of games that are available on the internet. It can be an online game that is easy to pass or a card game. You can either go for bike racing or car racing. Go ahead with adventurous games like hidden city games etc or choose time management games including quests and puzzles.
PUBGM, Valorant, FreeFire, Dota 2, and GTA5 are a few of the most famous and featured games at Trovo currently.
Twitch: if you are a gamer – The twitch app is best for streaming your games online. Through Twitch, you can showcase your incredible skills and show off what you have got in front of the world.
Twitch is a worldwide famous platform, which means – if you took the pace and grew your fans and followers, you might as well get paid for going live frequently by the platform.
Twitch's one advantage is – that you decide the type of game you would like to play. You can either go for the hardest or most famous games in the trends currently or you can go for old or usual games. It is up to you regarding the kind of game you would like to play and go live with.
Trovo vs Twitch: Subscription Pricing and Plans
Trovo: has three subscription plan options for users. You get an upgrade in your account and feature services on the platform according to the subscription plan you choose. $1.99 per month, $4.99 per month, and $8.99 per month are three of the subscriptions available at Trovo.
Twitch: According to the reputation of the platform, Twitch can cost you a lot more than Trovo. At Twitch, there are three subscription plan options available – $4.99 per month for 1st tier, $9.99 per month for 2nd tier, and $24.99 per month for 3rd tier.
Twitch Turbo vs Prime: Comparison
Trovo vs Twitch: Which Platform pays more?
Honestly, it totally depends on you – how much you will earn on either of the platforms. You are required to stream frequently and earn the trust of the audience present on the platform.
Once you start picking up the pace, the audience will drop in automatically and while you step forward on the ladder of fame – you will start earning more.
The professionals at Trovo can earn up to $5000 per month and more from the program. The freshers on the platform can at least earn up to $600.
The average live streamers on Twitch earn from $3000 to $5000 per month for streaming for at least 40 hours per week. The average amount of $250 will be all yours if you have 100 subscribers and more accordingly.
Both platforms require similar guidelines and rules to be followed at the time of going live and streaming. You can earn through subscriptions or Ad revenue by gathering the most audience you can. The more you stream, the more you get famous, and the more you will earn. So, the method for earning is the same for both.
Conclusion
If you are a fresher in live streaming and want to learn more about these live-streaming apps and platforms – we would suggest you go for Twitch.
The platform not only pays more but has a wider range of features, and options, and a big amount of audience waiting for new streamers to join the cult and keep them entertained.
Frequently Asked Questions
Trovo vs Twitch: which is the best platform for growth?
To grow on either of the platforms, you are required to improve your skills in every manner and strive to pull out the best of you in streaming and gaming. And, if you wish to grow smoothly and have a wide array of audiences in front of you, Twitch might be the better option for that.
Is Trovo better than Twitch?
No. Trovo and Twitch, both are well-known live-streaming websites for Video Gamers. But, if we are talking about the best platform among these, then Twitch can highlight it for several reasons.