Star Wars Battlefront 2 Error Code 1756 [Explained & Fix]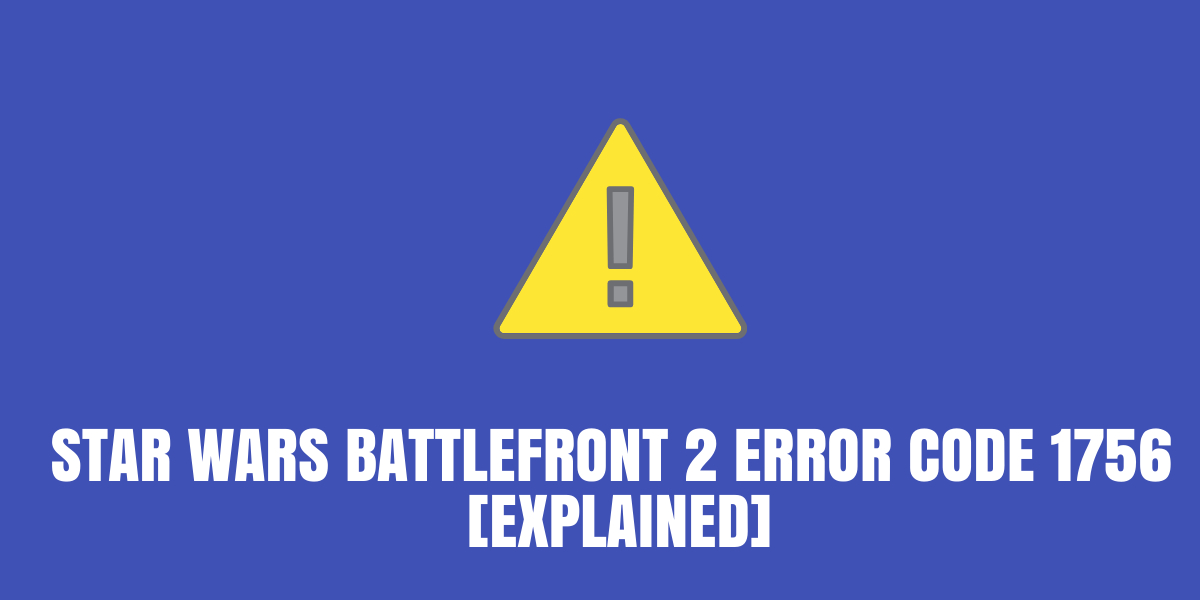 We may earn small commission from the products mentioned in this post. visit here for more details.
Many Star Wars Battlefront 2 users are experiencing Battlefront 2 error code 1756 on their devices.
The error message displays as "We cant open your inventory right now. Please restart and try again. Error code 1756″.
Battlefront users are unable to access their inventory, and it is very frustrating to see it.
Star Wars Battlefront 2 Error Code 1756 [Explained]
Wait n watch
Battlefront 2 error code 1756 has been encountered repeatedly by many users, the issue is happening due to the Start wars's internal issues, such as server being down or service outage or may for several other reasons, so you need to wait for a while until the next in-game system update. It may take 1-2 days to resolve the problem completely.
Don't worry, it is a temporary and global issue, the entire inventory and rewards will return after some time or the next update.
Now, that's the only solution you can do. Be patient and wait until further update.
Check Server Status
You can check the Battlefront server status on websites such as Downdetector. If there is any in-game issue, you can see it there.
Other Troubleshooting Steps:
Additionally, you can try to resolve the issue by following the below instructions:
Switch Profile
Perform the Reset
Reinstall Battlefront
Perform Power Cycle
Let's understand what error code 1756 in Battlefront is or what does it mean?
What is Battlefront 2 Error Code 1756?
Error code 1756 is related to inventory in Battlefront II. Due to this error, you cannot access challenges, rewards, weapons, attachments or the entire inventory.
The problem is cross-platform, which means it has been faced by all devices like PC, Xbox and PS4 etc.
Also, share your views or corrections regarding this error in the comments section below. You can also check this page if we find a solution to this problem. We will update here.
Conclusion:
The Battlefront Trouble Code 1,756 issue is inventory related. In this article, we have shared all the information related to this error code.