Samsung TV Error Code 116 [How to Fix]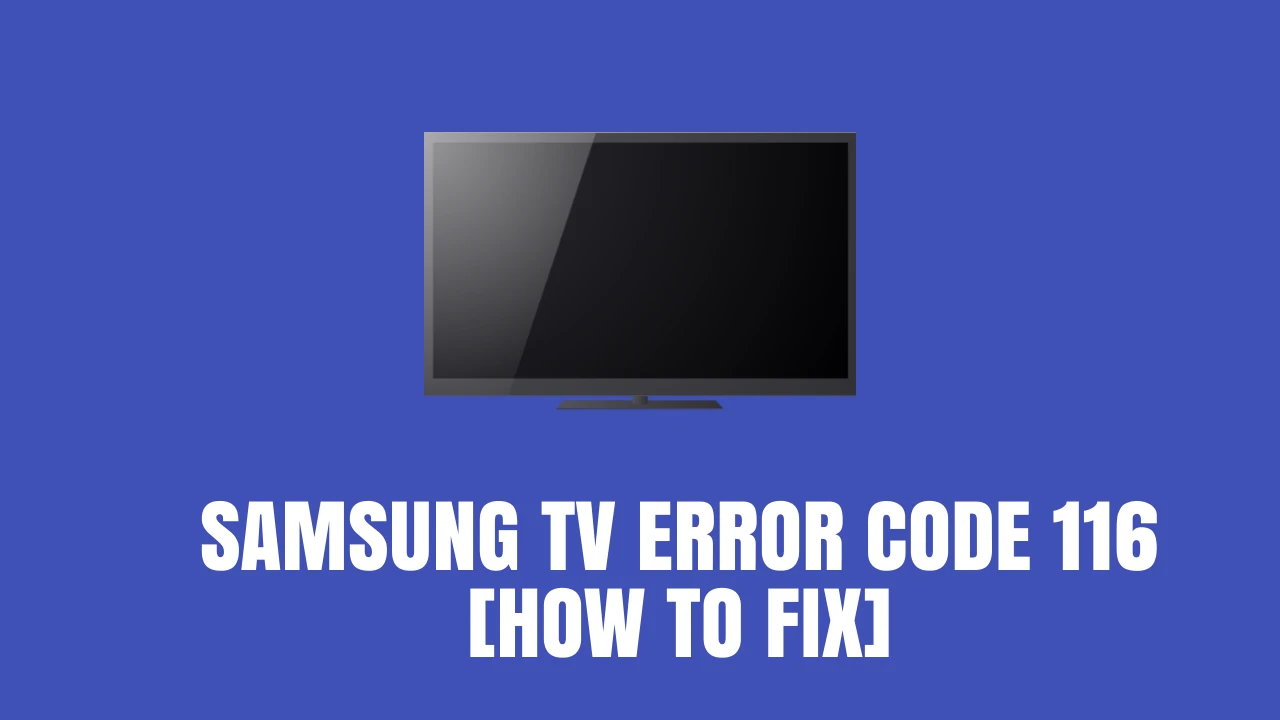 We may earn small commission from the products mentioned in this post.
Issue: Samsung TV Error Code 116, Samsung TV Error 116
Many Samsung TV users are encountering error code 116. Despite, there is no official information or regarding this error code on Samsung's official troubleshooting guide.
After doing some research, we managed to find some information regarding this issue and ways to troubleshoot this problem.
How to Fix: Samsung TV Error Code 116
Before moving to the solution, first of all you should understand what Samsung TV error 116 is and why it is happening on your device.
What is Samsung TV Error Code 116?
Samsung TV Error Code 116 represents an issue related to the Open API, it often occurs due to your Smart hub function inability, or poor network connection is the main reason behind smart hub function inability.
You can apply the below troubleshooting steps to get rid of error 116.
Check your Internet connection
Your bad internet connection may responsible for the error 116, therefore make sure your internet connection working perfectly.
We recommend you to follow the below instructions to resolve internet problems in your Smart TV.
Restart your router.
Connect other internet device.
Reset Smart Hub
If your Smart Hub has any issue, resetting the Smart Hub is beneficial to resolve error 116 in the Samsung Smart TV.
How to Reset Smart Hub in Samsung TV?
You can apply the below step by step instructions to reset Smart Hub in the Samsung TV.
Press Home button on your Remote.
Go to the Settings, using the navigational pad on the Remote control.
Go to the end select Support.
Select Device Care -> Device Diagnosis.
Go to the end and Reset Smart Hub.
Enter the PIN.
Now, it will reset your Smart Hub, start your TV again and check the error is still happening or not.
Update your Device
If your device's software is outdated, this problem may happen, so make sure your device is up to date. If there is any update pending on your device, update it.
How to update your Samsung Smart TV
Contact Service Center
If any of the above methods don't work, eventually, you should contact the service centre or technician.
You can get contact service centre information by visiting here:
https://www.samsung.com/us/support/televisions-home-theater/televisions
Hopefully, the above methods will help you to resolve your problem. If you are experiencing other issues with your Samsung Smart TV, let us know in the comment section below, we will surely help you to fix your problem.
This article briefly explained all the information about Samsung TV error code 116 with possible solutions.
Other Samsung TV Error Codes: