Fix: PS5 Spotify Error [Spotify Not working on PS5]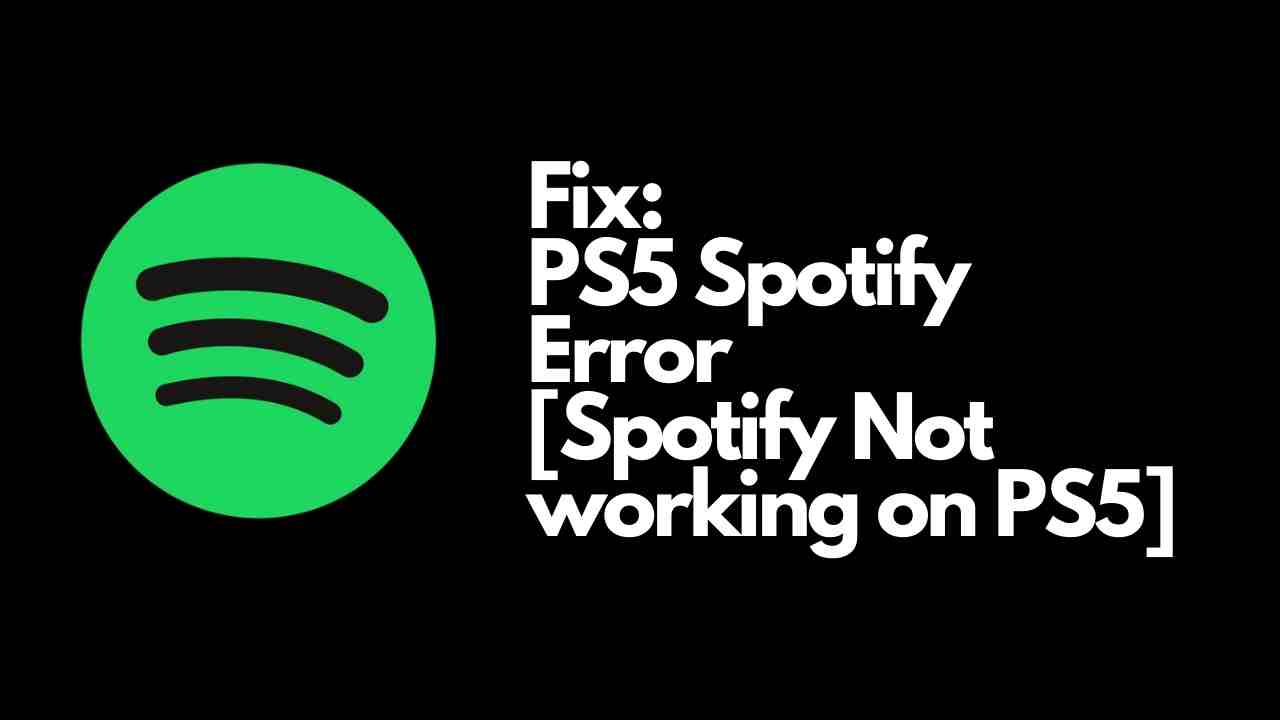 We may earn small commission from the products mentioned in this post.
Issue: Spotify Not Working on PS5 [PS5 Spotify Error]
Many PS5 users are facing issues with their Spotify such as App not working, issue with login etc.
In this article, we will explain all the information related to this Spotify error and how you can get rid of it easily.
The error message is shown as 'Can't find the game or app'.
How to Fix: PS5 Spotify Error
You have to follow the below instructions to resolve the app not working issue on PS5.
Check your Internet connection
Make sure your internet connection is working properly, if there is any issue with your internet connection, error may occur. If there is any issue, first resolve it then try to access Spotify.
Wait a While
Sometimes, issue within apps are temporary or happening due to the server down. So, wait for a while until the error get automatically fix. You can also check various forums or Downdetector to know the status of the issue.
If it not get automatically fix after the few time, follow the next instructions.
Reboot your Console
Rebooting your Console may resolve various issue in the Spotify. Hence, first you should perform reboot or power cycle on your Playstation.
You can perform the reboot in your PS5 by following the below step by step guide.
How to Perform Reboot in PS5?
Press Playstation button on Console.
It will open the Control center.
Select the Power icon.
Restart PS5.
If it will not work, move to the next instruction.
Reinstall Spotify
Many Playstation users are manage to resolve this issue by deleting and reinstalling Spotify on their Console.
You have to follow the below instruction to do it:
First, disconnect your Spotify account with Playstation app & Spotify web.
Uninstall the Spotify.
Restart your Console.
Download and Install Spotify again.
Hopefully, any of the method will help you to get rid of your issue. If you are experiencing any other issue related to the Spotify or Playstation, let us know in the comment section below, we will try to resolve your issue as soon as.
Conclusion:
Spotify Error or App not working issue may occur due to the many reasons in PS5. In this article, we briefly explained all the ways to resolve this error.
Other Spotify Issues: