How to Download Among Us on Kindle Fire [Complete Guide]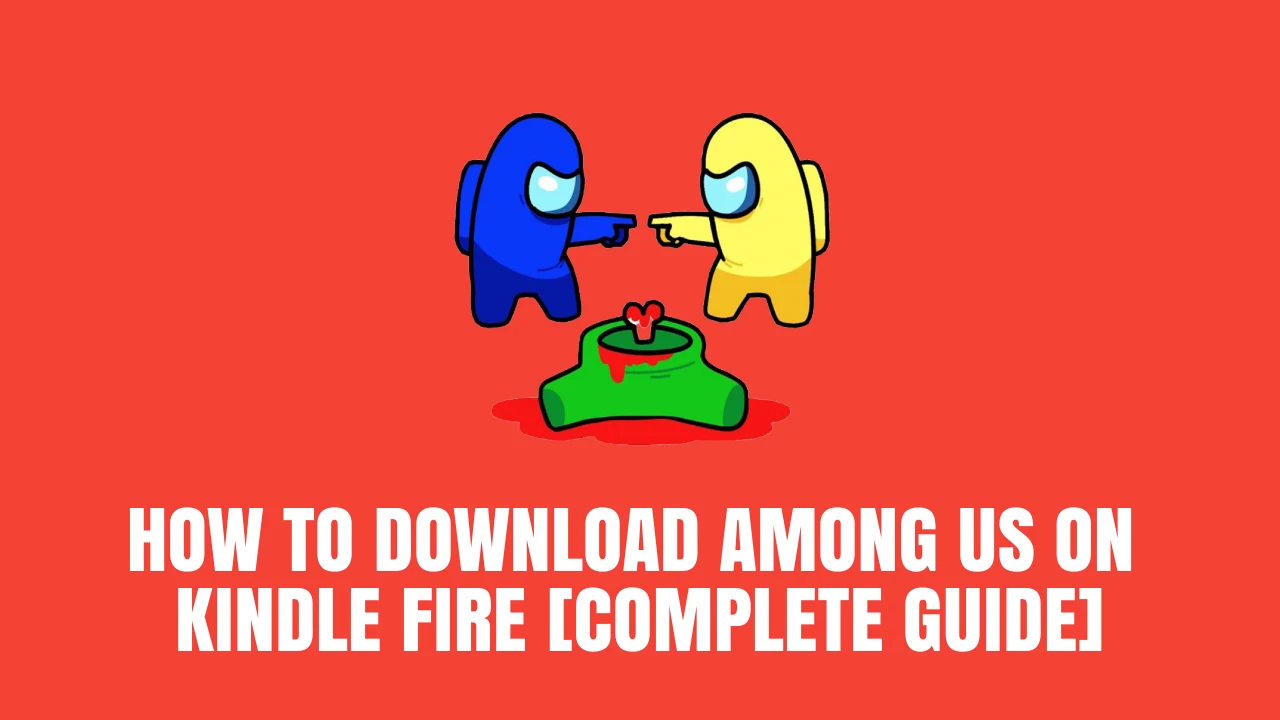 We may earn small commission from the products mentioned in this post.
This article will show you an easy and straightforward guide on How to Download Among Us on Kindle Fire.
Among us is a multiplayer game that is getting popular these days with 53.2 million installs. In this game, you have to board a spaceship with 4-10 players at a time. Also, they are supposed to be aware of an imposter who conspires to kill the rest of the players.
How to Download Among US on Kindle Fire?
Follow the steps mentioned below on How to Download Among US on Kindle Fire;
Go to Chrome browser.
Search for aptoid in the search bar
Click on the first link and download it.
Click OK on the pop-up and install.
Now again go to home
Open Aptoid application
Type Among Us in the search bar which is at the bottom of the screen.
Click on among us.
Click on Download and install.
After installation, open the Among US application.
To make sure you are downloading a genuine version of Among US, you can simply look at the number of downloads and check whether it has a lot of downloads or not.
You may like:
Before you install apps from any browser, you need to enable unknown sources option.
Follow these steps to allow apps from unknown sources option
Go to settings.
Click on security and privacy
Enable unknown sources.
Now, let's look another method on how to download Among Us on Kindle Fire
Go to browser
Search for apkpure.com and click on the first link you see.
Search among us in the search bar.
Scroll down and click on among us.
Click on download apk.
Open it and select Install.
After downloading the Among US game, all you need to do is open it and choose the server you want to play. You can either play with your friends or strangers online by sending or joining requests.
How do I download among us on kindle fire?
Go to browser> apkpure.com> download> install. You can download among us by following these steps.
What are the features of new updates?
The new features are available for all the platforms, including PC, Kindle File, iOS, Android.
It reveals that the players will be able to vote secretly, and all the votes will be shown in grey colour.
How do I update among us on fire tablet?
Home screen> app store> app updates> available updates> update Among US.
However, most of the apps are setup to automatically update on Kindle Fire.
How can I get among us for free?
You don't need to pay anything to download and play Among us as it is cost free. Anyone with tablets, smart phone or PC can play Among us with zero cost.