How to Delete DraftKings Account [2023]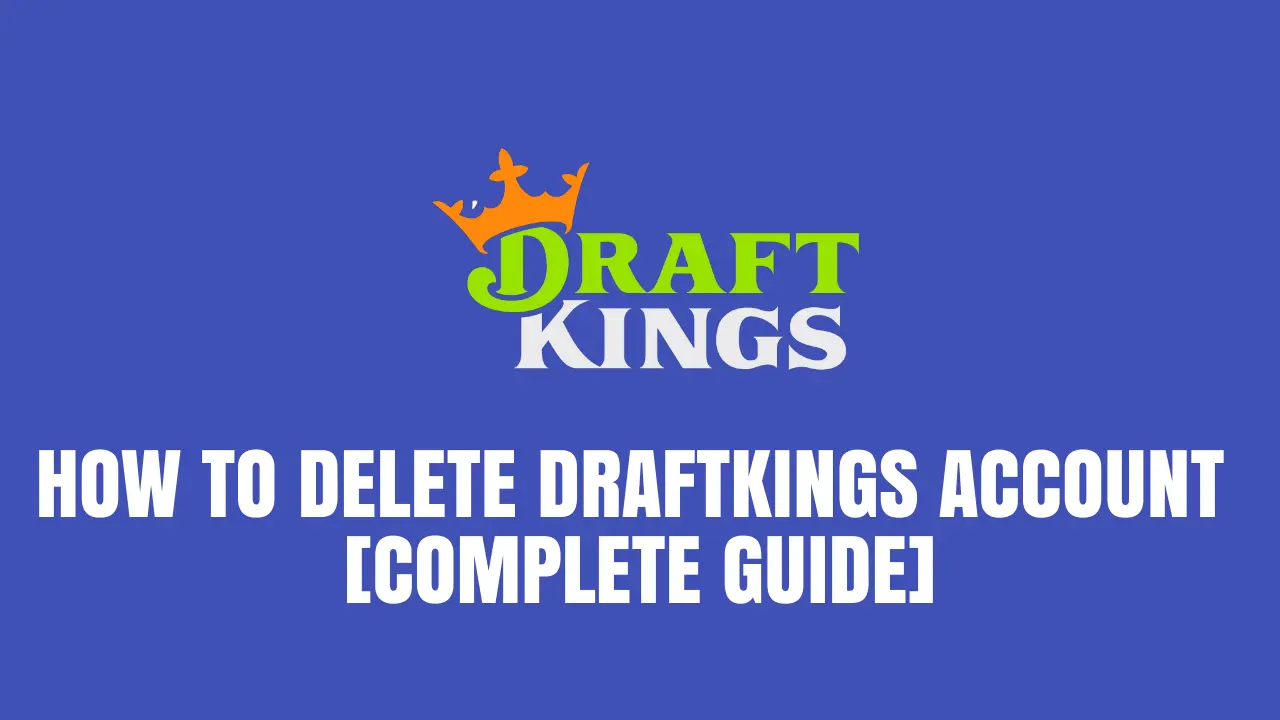 We may earn small commission from the products mentioned in this post. visit here for more details.
If you have a DraftKings account on their website, and thinking about how to delete DraftKings account, this article will assist you and facilitate that procedure for you.
DraftKings is an American online fantasy-based game website that allows its users to participate in daily and weekly fantasy-based sports contests and win prizes on individual player performances.
How to Delete DraftKings Account
You can find DraftKings email in the privacy policy of the DraftKings website. All you need to do is email them requesting to close your DraftKings game account and send them your DraftKings username with your email address through which you have logged in.
So let's take a look at the procedure on how to delete DraftKings account:
All it takes to delete your account is that a straightforward email to their support team.
First get access to your email account and write a new mail.
Enter

[email protected]

in the To address slot.
Type, "request to delete my DraftKings Account" in the subject slot.
Now start writing the mail.
After writing the mail click Send.
Your email might be looking like this;
Subject: Request to delete my DraftKings Account
Your message:
Dear DraftKings team,
I'm not planning to use my DraftKings account anymore, so I would like you to delete my account permanently. Can you please delete my account?
Details of my username and email address which are linked with my DraftKings account are
[Your username] and
[Your email address]
Kind regards,
[Your name]
Within a few hours of your email, you will be getting the result. You will receive a generous email from their support team in which they confirm that your account has been removed or deleted completely also, that you have unsubscribed from their emails.
How to Delete DraftKings Account Through the Website
If you think that deleting the DraftKings account by email is a lengthy process, you can simply delete your account through their website. Follow the steps listed below:
You'll see that you'll be directed to the "Contact US" page, there you'll have to find the 'Want to Send Us a Message' section.
Then, select My Account and enter your Username.
Enter your Email Address that is connected to your DrafKings account which you wish to delete.
In the Subject slot, enter "Request to Delete My DraftKings Account" and type your genuine reason why you want to delete your DraftKings account in the Message section.
Once this is done, click on the "Submit" button to start the account deletion process.
About Draftkings: DraftKings Sportsbook launched in New Jersey was the first company to offer legitimate, mobile, and online sports betting.
Users can place a variety of bets, including live-in game betting, odds boosts, prop bets, pools, future bets, and market specials for most major US and international sports.
How to withdraw from DraftKings account?
Some of you might think about withdrawal process too so, here it is:
First open the game and Sign-in.
Enter your username and password, and click on log-in.
At the right upper side select My account.
Select Withdraw from my account.
Enter the sum you would like to withdraw.
Click on Request withdrawal.
Hence, your withdrawal is complete. It will take approximately 2-7 working days for the withdrawal payment to get back into your account or PayPal or whatever you have selected during the withdrawal request.
Can I permanently delete my account?
Yes. You can permanently delete your account at any time for whichever reason; all you need to do is to send a requesting mail to their support team.
Can I change my DraftKings email?
Yes. You can change your mail or any of your personal information from your account by just editing it within your account or by sending a requesting mail to the DraftKings support team.
Why is my DraftKings Account restricted?
If someone tries to log in to your DraftKings Account from a different IP address, then DraftKings may restrict your account for the short term to stop the hackers from sabotaging your bankroll.
Is DraftKings safe?
Yes. DraftKings is entirely safe and legal. Unless a state has specific laws in opposition to playing real money fantasy football, baseball, or any other sport, it is officially authorized.
Which is better DraftKings or FanDuel?
Both DraftKings and FanDuel offer many eye-catching features for playing every day fantasy sports; when it comes to sports betting, DraftKings is the superior platform.