12 Best Anime on Crunchyroll to Watch [2023]
We may earn small commission from the products mentioned in this post.
We have rounded up the best anime on Crunchyroll, from psychological thrillers to coming-of-age dramas, throwback classics to 2021 standouts.
Crunchyroll has been loved by Otaku people outside Japan since it was found in United States in 2006. Crunchyroll is one of the most recommended anime site, you can watch all of the thousands of anime with the free plan.
12 Best Anime on Crunchyroll:
There are many fast-paced adventure series with cliffhangers at every episode and slice-of-life that intensely tug at the heartstrings, take a look at the list of best anime on Cruncyroll:
Fullmetal Alchemist: Brotherhood
Death Note
Attack on Titans
One Piece
Demon Slayer
My Hero Academia
NarutoShippuden
Hunter x Hunter
Yu YuHakusho
One Punch Man
Bleach
JoJo's Bizarre Adventure
Nevertheless, get yourself set in to see the best anime on Crunchyroll.
Fullmetal Alchemist: Brotherhood
Ask anyone well-versed in anime for best anime recommendation, Fullmetal Alchemist: Brotherhood will likely be one of their first suggestions. Lucky for us, all 64 episodes of this adventure classic are available on Crunchyroll and also on Netflix. It excels in creating a large cast of characters who each play a significant role in their emotional quest.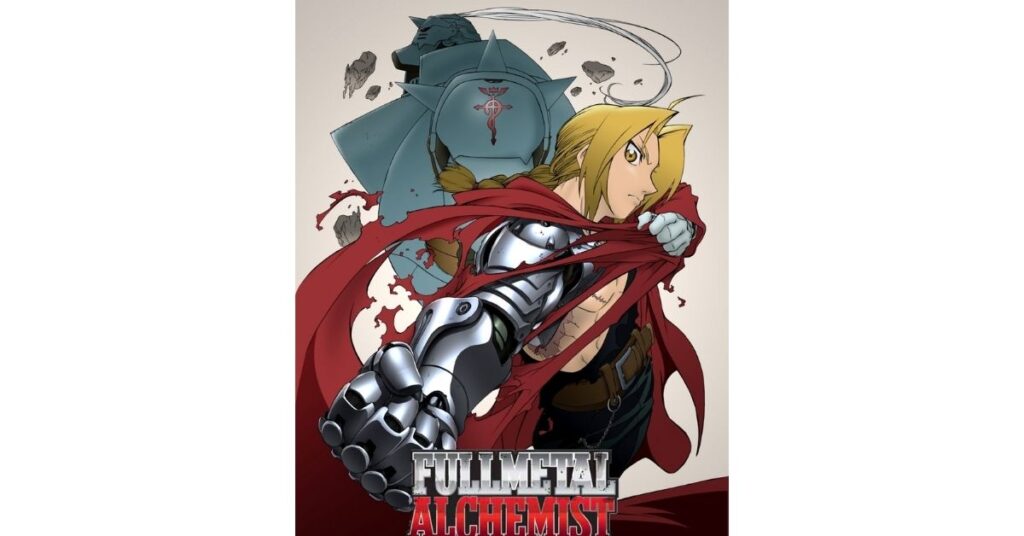 The story follows Brother Edward and Alphonse Elric, who trained in alchemy starting from a young age with the goal of bringing their mother back to life. Both brothers loses a part or the whole of their body by violating a taboo, and they start travelling to find the way to retrieve their bodies.
Genre: Adventure, Science Fiction, Dark Fantasy
Rating: 9.1/10
Finding the Best Apps to Watch Anime? Here are 13 Best Anime Apps for Android & iOS [Free, Paid]
Death Note:
The mystery and horror anime Death Note, based on the Manga published on the weekly Shonen jump from 2003 to 2006, is highly rated by both domestic and international anime fans as best anime. This series keeps viewers hooked through the clever schemes Light and L devise to expose the other's identity while protecting his own.
It is so popular worldwide partly because the anime is completed with the relatively short story (37 episodes) in addition to the well-elaborated storyline.
The protagonist Light Yagami finds a Death Note which makes people die if their names are written on the note. You can enjoy watching this high-level best anime on Crunchyroll.
Genre: Mystery
Rating: 9/10
Attack on Titans
As one of the best anime on Crunchyroll in recent years, Each arch on Attack on Titan moves at a full throttle, with hardly a moment to catch your breath.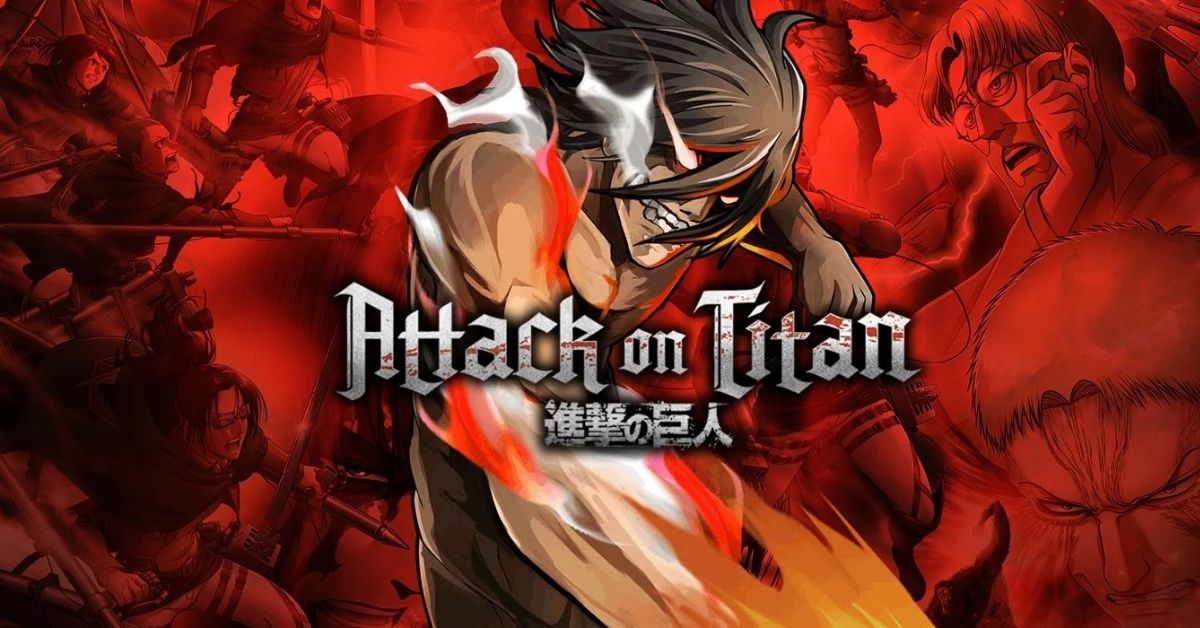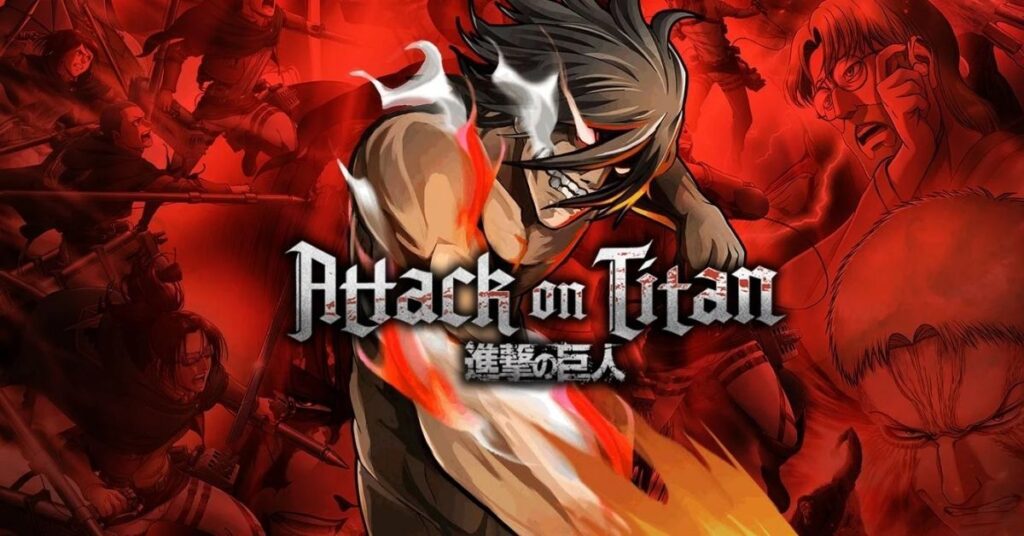 It's a story of holding onto will not just to survive, but to live freely. The main characters Eren Yeager and Mikasa Ackerman with the other survey corps members battle against the Titans.
This series also introduces Captain Levi Ackerman, the calm and collected ace of the scout regiment who is easily one of the most stan-worthy figures in anime. The whole story is wrapped in mystery and its fourth season has finally got released on January 2021.
Genre: Action, Dark fantasy
Rating: 8.9/10
One piece
There's a reason Eiiichiro Oda's one piece is one of the best anime on crunchyroll and has been going steady since 1999 and spawned all manner of the article and TV spinoffs.
We just can't get enough of the wacky, engrossing saga of stretchable pirate captain Monkey D. Luffy and his ongoing quest to become the next year pirate king.
One piece is endlessly entertaining, but the characters are hat keep you hooked over the course of 900 episodes.
Genre: Adventure, Action, Fantasy, Drama
Rating: 8.7/10
You may like: Best Anime Clothing Stores
Demon Slayer: Kimetsu no Yaiba
The advent of shockingly quality anime surprised anime fans all over the world in 2019. Demon Slayer: Kimetsu no Yaiba is adapted into an anime from the Manga by KoyoharuGotoge, which was serialized on the weekly shonen jump from 2016.
This anime includes every important part for an excellent anime from the main character's purity and growing to friends with the spirit of brotherhood and respect for any characters.
The battle scenes between demon slayers with swords and unique demon characters are intense, which is beautifully drawn. Each character's past and background including even demons is respectfully depicted in this anime.
This anime has not completed yet, but it is safe to say that Demon Slayer: Kimetsu no Yaiba will grow to represent the best anime on Crunchyroll.
Genre: Drama, Action, Adventure, Dark Fantasy.
Rating: 8.3/10
My Hero Academia
My Hero Academia is a breath of fresh air- frequently silly, often sweet, and consistently surprising. Superstar stories are dime a dozen, but my My Hero Academia offers a unique twist on the familiar genre by focusing on Izuku Midoriya, a hero who was born without powers in a world full of folks with abilities.
Even after he earns the "quirk" he's always dreamed of, MHA constantly finds ways to challenge Midoriya's traditional hero's journey by offering new twists on well-worn tropes, exploring what it means to be a hero with consistent humor and heart, not to mention some spectacular action sequences.
Genre: Action, Fantasy
Rating: 8.5/10
Naruto Shippuden:
Naruto Shippuden was anime series that ran from 2007 to 2017. In total 500 episodes of Naruto Shippuden were aired. Naruto Shippuden is more of an experience that needs to be had than just a mere show. It continues to be one of the best anime on Cruncyroll even long after it has ended.
Set two-and-a-half years after the defection of Sasuke Uchiha, it continues where Naruto left off. Becoming increasingly powerful, Naruto will not stop at protecting his village, saving his friends and put an end to the mysterious evil organization of elite rouge ninja known as the Akatsuki.
Genre: Adventure, Action, Fantasy
Rating: 8.6/10
Hunter x Hunter:
The emotional highs and lows and he arcs of both the protagonists and antagonists are some of the best anime scenes.
Hunter x Hunter starts out with a familiar trope: a hero, in this case a young boy names Gon, leaves his small town or the first time on an adventure. He leaves the island on a quest to find his long-forgotten father who had left him behind.
His only clue is that his father is a world famous licensed hunter, so Gon sets off to take the notoriously deadly exam and become a hunter himself.
Genre: Adventure Fiction, Fantasy, Martial arts
Rating: 8.9/10
16 Best Isekai Anime on Funimation to Binge! 
Yu YuHakusho:
We follow Yusuke Urameshi, a 14-year-old teenage delinquent who is hit by a car and dies saving a child. Yusuke finds out that he has no place in heaven or hell, but he's offered a second chance at life when he's charged with investigating supernatural activity in the human world and gave the title of spirit world detective.
With the help of his friends and a unique technique called spirit, Gun that allows him to shot a Kamehameha from his finger, Yusuke strives to protect the balance between the human and demon worlds.
This series stands shoulder to shoulder with Dragon Ball Z as one of the best anime on Crunchyroll
Genre: Adventure Fiction, Martial arts, Occult Fiction
Rating: 8.5/10
One-Punch Man
One-Punch Man became an overnight viral hit and a mass cult following from across the globe. The story chronicles the adventure of Saitama, an inconspicuous-looking, bald guy who, after struggling to find a regular job, decides to fulfill his childhood ambition and become a superhero like any other human being.
It is worth mentioning that One-Punch Man is as much a satirical comedy piece as it is an action one. One-Punch Man is a rare example of a show in which it doesn't matter which characters an episode elects to focus on you know you're in for a treat. Enjoy this best anime on Cruncyroll.
Genre: Action, Comedy, Superhero
Rating: 8.8/10
Bleach:
Bleach follows the adventures of Ichigo Kuosaki after he obtains the powers of a soul reaper- a death personification similar to the Grim Reaper – from another soul reaper, Rukia Kuchiki.
It's a supernatural anime that really opens up another world, and it's with its awaiting final story arc, the "Thousand-year blood war" that will receive an anime adaption as well from the Manga.
Bleach is the best anime for all Shonen fans. Though, it may not become your favorite anime, but it will definitely make you look back at how great of a storyline it contained from beginning to end.
Genre: Adventure, Supernatural
Rating: 8.1/10
JoJo's Bizarre Adventure:
The popular Manga and anime franchise JoJo's Bizarre Adventure started to be published since1987. The newest anime adaption is the 5th part Golden Wind which was aired in 2018-2019.
The series focuses on the mysterious adventures of the Joester family across generations, from the end of the 19th century to modern times. Unique characters and intense battle scenes are the highlights of the anime, enjoy this best anime on Crunchyroll.
Genre: Adventure, Action, Fantasy
Rating: 8.4/10
Conclusion: We hope you enjoy the list of best anime on Crunchyroll and hopefully it provides accurate guidance as to best anime. However, there are many other nice options to watch anime regally I have only chosen 12 best anime on Crunchyroll.
Editorial recommendation: