Are you looking for the best AltStore alternatives? You've come to the right place! In this article I'll show you the list of 10 best alternatives for AltStore. Earlier, if you ever wanted to install a custom app or tweaked app on your iPad or iPhone devices, you had to go through a certain jailbreak.
Nevertheless, this problem has been solved by apps like AltStore which offers several features. Altsore is one of the best apps for non-jailbroken devices. Unlike any other app store, it does not depend on enterprise certificates.
List of Best AltStore Alternatives
Even though AltStore is a great app, it might not be right for you. Fortunately, there are several alternatives out there. Check out the guide below for more information on the best AltStore alternatives.
Cydia
Cydia is a graphical user interface of APT for IOS. It lets a user to find and install software which is not approved by Apple on Jailbroken iPads, iPhone and iPod touch devices. It also refers to digital distribution platform for software on iOS accessed through cydia software.
Furthermore, it is one of the best AltStore alternatives and most of the packages that are available through Cydia are completely free though few needs buying. It is available in several languages such as English, French, Italian, Spanish, Chinese, German, Polish, Russian, Dutch, Greek and more.
iNoJB
iNoJB is another popular AltStore alternative that offers several well-known tweaks that jailbroken users can find from Cydia. It was formerly called as iNoCydia. You can be able to tweak iOS with Cydia emulators, tweaks, themes, and iNoCydia alternatives.
It'll give you the easiest ways of installing favorites like GBA4iOS emulators, PokemonGO++ Hacks, and iRec AirShou screen recording and more.
TutuApp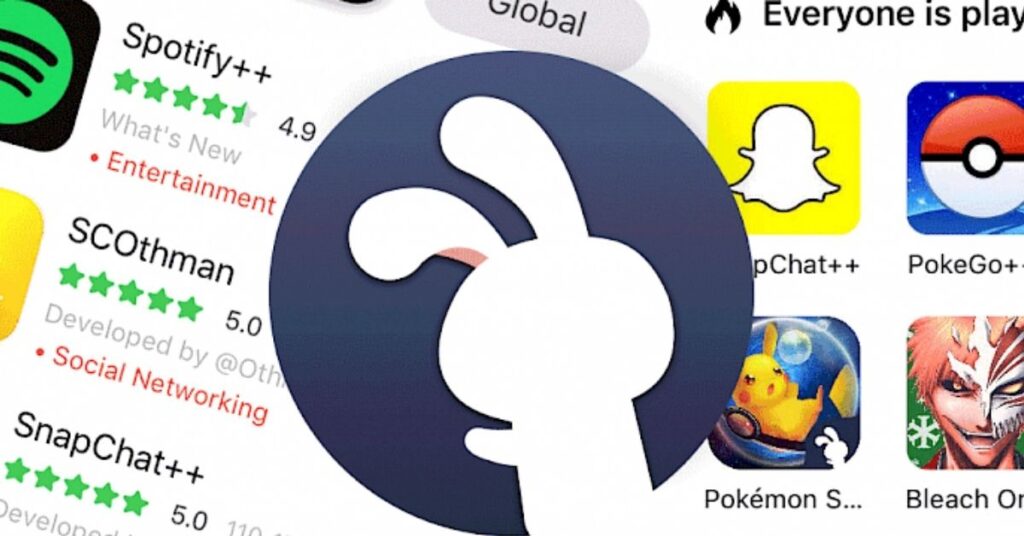 TutuApp is one of the best third-party application installers which helps you download modded or tweaked apps and games for free on your Android and iOS devices. It is considered one of the best AltStore alternative with more than five million users across the world.
Some of the popular apps available on this platform are Snapchat++, PokeGO++, Clash Royale, Spotify++ and more.
TweakBox
TweakBox is an exclusive app store for Android and iOS users who like to increase their phone's functionality by installing third-party apps without any jailbreaking. Not only that, it is also easy to use and there are over 2000 free apps available on this platform.
It also has one of the most active developer teams, monitoring the app store regularly and fixing any issues immediately. Furthermore, this makes so much easier to find what you like to download.
AppValley
AppValley is an American digital distribution service that severs as the best AltStore alternative and app store alternative for iOS operating system. It allows users to install applications which are not available on the App store, including jailbreak apps, tweaked ++ apps, paid apps and pirated apps.
Apps4iPhone
Apps4iPhone is an application installer which assists you to install and update jailbreak modification tweaks and premium apps in the Apple App Store for your non-jailbreak iPhone and iPad devices for completely free. It is very easy to use and the best AltStore alternative.
It has a clean, smooth user interface, and it is pretty to search and find the app which you want to download. It is designed in such a way that even in poor internet connection, it offers decent download speed.
Cydia Impactor
Cydia Impactor is a GUI tool that seamlessly works with mobile devices. You can use to software to install APK files on Android and IPA files on iOS. It can also help you exploit the series of Android "Master Key" vulnerabilities.
Likewise, it can side load apps to both non-jailbroken and jailbroken devices. The most significant feature of Cyndia Impactor is the capability to serve as bridge between your Android or iOS mobile device to your PC.
ReProvision
ReProvision can be described as 'A jailbreak app which allows IPAs to be installed or downloaded directly on your device, also third-party apps can also be resigned on your device.' It has a 3D touch menu to manually re-sign from the Home Screen.
It offers automatic re-provisioning of iOS applications to prevent the 7-day expiration linked with free certificates. It also uses the lowest amount of battery power possible.
BuildStore
Buildstore is one of the best AltStore alternatives which makes it possible for iPhone and iPad users to install tweaked versions of the most liked apps without any jailbreaks. It is easy to use and set up. It uses a method of configuration profile to share out apps to its users.
F-Droid
F-Droid is a software repository that contains only free and open-source apps. Apps can be easily browsed, downloaded and installed from the F-Droid client app or website without requiring to register for an account. It is one of the best AltStore alternatives.
Final Words: I hope this article has helped you to pick up the best app for non-jailbroken devices from the above-mentioned list on the best AltStore alternatives.